How Much Does a NEBOSH Course Cost?
December 2020
This blog was updated in August 2022.

If you're thinking about taking a NEBOSH course to develop your health and safety knowledge and get qualified, naturally one of the first questions you'll have is - how much is it going to cost? Taking any qualification requires an investment in time and money. You want to be reassured that your decision to take a NEBOSH course is the right one before committing. Here, we will answer some of the most common questions on NEBOSH course prices.
Are NEBOSH Course Costs Worth it?
Completing a NEBOSH course is an investment in your career for you and your employer. Not only will it develop your knowledge in health and safety so you can work more effectively and confidently, it'll also make you more valuable to your employer, thus offering greater job security. NEBOSH are the most popular health and safety qualifications in the UK and other parts of the world; employers demand NEBOSH qualifications from their staff more than any other health & safety qualification, demonstrating its value for companies in all industry sectors. For more on the value of NEBOSH courses, read the post on Why Should You Take a NEBOSH Qualification?
Factors that Influence the Price of a NEBOSH Course
There are various factors that will affect the course price such as:
The NEBOSH course you choose: there is a range of courses available for different levels of health and safety knowledge, topics and industry sectors for example fire, construction, oil and gas.
Course duration: each NEBOSH course varies on the number of days/hours needed to complete the course. Those with slightly longer learning hours or support can be more costly.
NEBOSH learning methods: there are a number of different ways to take a NEBOSH course depending on your circumstances. The course method you choose will affect the overall cost of the course. For example, classroom courses, where you are in a venue for the duration and a tutor leads your learning therefore tends to be the most expensive method. Whereas, online and virtual classroom courses allow you to take the course remotely, offer more flexibility and are less expensive. If you need guidance on choosing the right learning method for your NEBOSH course, read the post on Ways to Take a NEBOSH Course.
You may also find that course providers' prices vary so it is important to understand exactly what is included in the cost to help you decide on the best NEBOSH course provider for you.
Questions to Ask
Whatever learning method you choose, there are some standard things you need to consider and ask when looking at NEBOSH course providers in order to understand the real value of the course.
Before committing to a course, check the following:
Does the course cost include exam fees? Find out if the price you are quoted by a course provider includes the exams, this should cover the registration, marking and certification. For each NEBOSH qualification unit there is a fee for each exam and practical assignment so it is crucial you know if this is included in the price of your course to avoid any nasty surprises! Online NEBOSH courses tend not to include exam fees so they will be an additional cost when you are ready to take each unit exam or practical assignment. For example, the NEBOSH General Certificate (NGC) has two exams and 1 practical assignment. The total cost for these 3 exams is £200.
Does the course cost include NEBOSH Registration? The NEBOSH Diploma has an enrolment cost of £60 in addition to the exams fees and all NEBOSH Diploma students must enrol before registering for the exams and the enrolment lasts for 5 years.
Does the course cost include VAT? Depending on the country that you reside you may not be eligable for VAT.
Are there any associated costs? For example additional resources to the course materials such as exam support, webinars. At Astutis, all of our prices are transparent and we do not charge for exam support or webinars.
There are also some more specific questions to ask, depending on what type of course you are looking to take:
Virtual Classroom/ Physical Classroom based courses
Check what the class course price covers in terms of:
Number of days the course lasts and the timings each day
Any hard copy learning materials provided
Online / e-learning courses
These involve access to NEBOSH materials online and you study at your own pace; naturally, the course should include access to any online materials required. However, it is also important to check if there are additional costs; find out what is included in the price you are quoted by understanding:
How long you can access the online materials for and if there is any course extension costs if needed.
The level and amount of individual tutor and IT support
How many webinars, online discussion forums and exam/revision guides you will have access to and what they will include.
We would also advise asking for a trial of the online course to help you understand if it is going to be a good fit for you and the way you learn.
Typical Prices for NEBOSH Online Learning
NEBOSH National General Certificate in Occupational Health and Safety £470 (excluding exams & VAT)
NEBOSH Health and Safety Management for Construction £670 (including exams, excluding VAT)
NEBOSH National Certificate in Fire Safety £1150 (virtual classroom course only, excludes VAT)
NEBOSH Environmental Management Certificate £975 (virtual classroom course only, excludes VAT)
NEBOSH National Diploma in Occupational Health and Safety £1675 (including exams, excluding VAT)
If you would like more information on classroom course prices, please get in touch.
We understand that applying for a course in itself can be overwhelming, read our post on Introduction to NEBOSH Courses to get a clear overview of all key points. Use these questions with potential providers so you understand exactly what is included in the price and any additional costs. A NEBOSH course will offer you more knowledge, increased job security, and create opportunities to develop. Aim to find a provider that will provide you with the tools so you pass your NEBOSH course first time. If you're paying for the course yourself, visit our blog on funding and financing options.
Working Outside the UK?
If you work outside the UK find out more about the International NEBOSH Courses.

Related Blogs @Model.Properties.HeaderType>
How To Pass The NEBOSH Level 6 Diploma

Discover how the May 2023 specification changes affect the assessment process. This blog will offer expert guidance on how to approach the NEBOSH Level 6 Diploma assessments. Read more here.

NEBOSH Level 6 Diploma: Unpacking The May 2023 Specification

The May 2023 NEBOSH Level 6 Diploma is here! Uncover all the changes to NEBOSH's flagship qualification in our blog. Read more here.

Earth Day 2023: Climate Action for a Sustainable Planet

Discover how you and your organisation can make a tangible difference in humanity's fight against climate change. Make your lifestyle environmentally sustainable today!

Why 'Greenhushing' Restricts Environmental Improvement

Astutis' Technical Director, Brenig Moore, analyses the latest environmental terms and their effects on humanity's attempt to curb climate change. Are portions of society becoming environmentally alienated? Read more here.

Unleashing The Secrets of Construction Industry Training

Uncover the intricacies and the vital importance of construction industry training. Discover how crucial effective training is to the overall safety of the construction industry by reading this Astutis blog.

Why Your Organisation Needs the NEBOSH Construction Certificate

In the most dangerous of working environments, it pays to have industry-leading health and safety training specific for the construction industry. Find out why your organisation needs the NEBOSH Health and Safety Management for Construction qualification, by reading Astutis' blog.
Case Studies
Real Life Stories
Find out how learners look back on their training with Astutis. Our case studies give our learners, both individual and corporate, a platform to share their Astutis experience. Discover how training with Astutis has helped past learners and delegates make the world a safer place, one course at a time.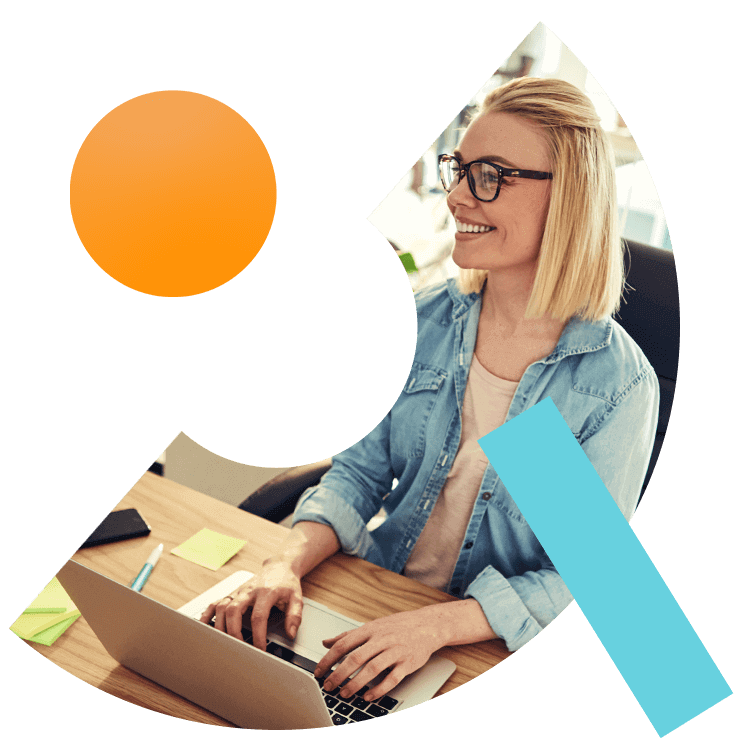 What People Say
Hear What Our Learners Have To Say
We're always there for our customers. 98% of our learners rated their overall experience as good or outstanding. We will always pride ourselves on our customer service. But don't take our word for it, here is what our customers have to say
"Good course content, appropriately paced & delivered with opportunities for questions & group discussion."

05.06.2023

"Good course content & paced."

05.06.2023

"Astutis was in contact with me at all times. They responded very quickly to my queries. It was a pleasure dealing with Astutis"

Axel

05.06.2023

"Instructor had good knowledge of the subject. There were good discussions between the team members and the course material was well layed out."

Axel

05.06.2023

"Course material is comprehensive and good for learning my chosen subject."

Michael

05.06.2023

"My distance learning course is flexible on time to complete to fit around my demanding day job."

Michael

05.06.2023

"I have felt so supported through our my NEBOSH journey. Nothing was too much trouble for them. It was such a positive uplifting experience that come exam day I didn't feel nervous at all"

Lindsay

24.05.2023

"Really great information that I could constantly access to relearn or check things"

Lindsay

24.05.2023

"Good level of detail on all areas covered"

15.05.2023

"A good level of content. practise questions were very useful"

15.05.2023