How to Choose a NEBOSH Course Provider
Want to take a NEBOSH course? Before you buy read our guide on things to consider when choosing a NEBOSH course provider.
September 2019
So you've decided to do a NEBOSH course and you're on your journey to becoming a health and safety expert; the next step is to find the right course provider for you. How do you decide with whom to do your NEBOSH course? Choosing the right training provider is fundamental; a good NEBOSH course provider will dramatically influence not only passing your qualification but also being confident to use your health and safety knowledge back in the workplace.
Take on board the following pointers and ask these questions to potential course providers so you can compare and review their replies and choose the best one for you.
Research the Market
A good starting place is to ask people who have had some contact with NEBOSH training, for recommendations. Of course, do some online research: review the NEBOSH website that list all course providers and web links, globally, and you can filter by course, learning method and location. On the different training providers' websites look at the NEBOSH courses information and their offering. Check out the course provider's credentials: NEBOSH background and experience, recognised awards of quality i.e. ISO quality, learners' comments and experiences.
What is the training company's NEBOSH Learning Provider Status?
NEBOSH has recently introduced a learning provider standard which is a quality assurance programme. It promotes a commitment to learning excellence and continually improving the learning experience for people studying the NEBOSH qualifications. When you choose your learning provider, an important question to ask is, what is their learning provider status? Gold, silver or bronze. They will have a logo to show which status they have been awarded.
There are 3 levels: bronze, silver and gold. Each NEBOSH learning provider all over the world, has been given a status by NEBOSH. This accreditation is based on how they meet/exceed the 6 learning excellence principles:
Ways to Take a NEBOSH Course. Course providers that offer choice on when, where and how to take your course will provide you with the benefit of flexibility.
Trainers' Experience and Qualifications
If you choose to do a classroom course, the strength of the tutor's training competency and experience of getting people successfully through NEBOSH courses is paramount. Find out who your NEBOSH tutor(s) are from the possible course provider; check out if their profile is on the website or LinkedIn. Ask about their professional background, how long they have been a NEBOSH tutor for and what their qualifications are. Are they a Chartered Member of IOSH (CMIOSH)? Do they have any training qualifications? Competent tutors can make or break your NEBOSH learning experience.
How is the Class or Online Training Structured?
Class training
Find out the format of the NEBOSH class course. How does the trainer present information/concepts? Is there interaction among the learners, discussions, question and answer sessions? How much group work is there? Are typical and relevant workplace scenarios used so you can use what you've learnt and check if you've understood the concept? It's important that you are able to also apply your learning back in the workplace as well as answer NEBOSH exam questions.
Online training
Find out if the courses are hosted on a Learning Management System (LMS) and what this LMS offers you as a learner.
Is the LMS easy-to-use so you can find your way around?
Is the course content interactive with lots of multimedia activities such as video, audio, quizzes etc.?
Are there progress checks throughout the course so you know if you are on track?
Are there regular questions and feedback based on real workplace examples?
There is nothing more mind-numbing than having to read a mass of text on screen. Course interaction is key to effective online learning and will help you understand and remember key concepts.
Trial the NEBOSH Course
Make sure you get a free online trial of the NEBOSH course to check you like how it's presented and the level of interaction and understanding of the course content. For class courses, ask for a sample of their course materials.
Support on Your NEBOSH Course
Find out what level of tutor and online IT support is offered and how? Particularly for online learning, you need some tutor interaction online or via the phone in order to guide you. Are there online discussion forums with NEBOSH tutor input, webinars on topics, revision etc.?
How Does the Course Provider Prepare You for the NEBOSH Exams?
If you want to pass your NEBOSH qualification, you need plenty of practice in exam questions. Ask the potential course provider if you're given typical exam questions to practise and provided with feedback on their answers. Do you try out timed exam questions and are they marked with guidance on how to improve? Exam question practice is fundamental to preparing you to pass your NEBOSH exams.
NEBOSH Exam Pass Rates
It's probably the most important question you can ask – what are your NEBOSH pass rates? Be specific when you pose the question to a possible provider for example – what are their typical pass rates for the NEBOSH Certificate in Occupational Health and Safety and how do they compare to the current NEBOSH average pass rate? Any good course provider will have this data readily available. The current NEBOSH Certificate exam pass rate is 75%.
Taking a NEBOSH course is a big investment of your own or employer's money and your time, so get these questions answered so you can collect facts from possible course providers to help you choose the best one for you.
This blog post was updated in September 2019 to reflect the new NEBOSH learning partner programme.
Related Blogs @Model.Properties.HeaderType>
Entering Environmental Sustainability with The Transport Industry

In our blog, we look into our partnership with the transport industry over the years and analyse the positive effect Health, Safety and Environmental training had on improving their environmental compliance and responsibility.

Raising Awareness for Mental Health This World Well Being Week 2022

Astutis joins World Well Being Week 2022 and aims to raise awareness on the importance of well-being, introducing ways to tend to your wellbeing and enhance your mental health.

The Roadmap to Environmental Compliance: How to Build your Environment Improvement Plan

Become accustomed with the latest environmental regulations and legislation and discover how your business can become environmentally responsible with an Environment Improvement Plan. Read more here.

National Clean Air Day: Discover How To Reduce Your Air Pollution Output

Help celebrate National Clean Air Day 2022 by reducing your air pollution output. Read this Astutis guide to find out more!

Men's Health Week 2022: How to Help any Man Struggling in Your Life Today!

There has never been a more important time to destigmatize men's mental health. Find out how you can help the men in your life today in our special blog in support of Men's Health Week 2022.

How to Forge a Career in Sustainability

Are you interested in the sustainability sector? Do you have environmental accreditation or certification but are unsure of how to utilise them? This blog covers everything you will need to know about the emerging sustainability sector.
Case Studies
Real Life Stories
Find out how learners look back on their training with Astutis. Our case studies give our learners, both individual and corporate, a platform to share their Astutis experience. Discover how training with Astutis has helped past learners and delegates make the world a safer place, one course at a time.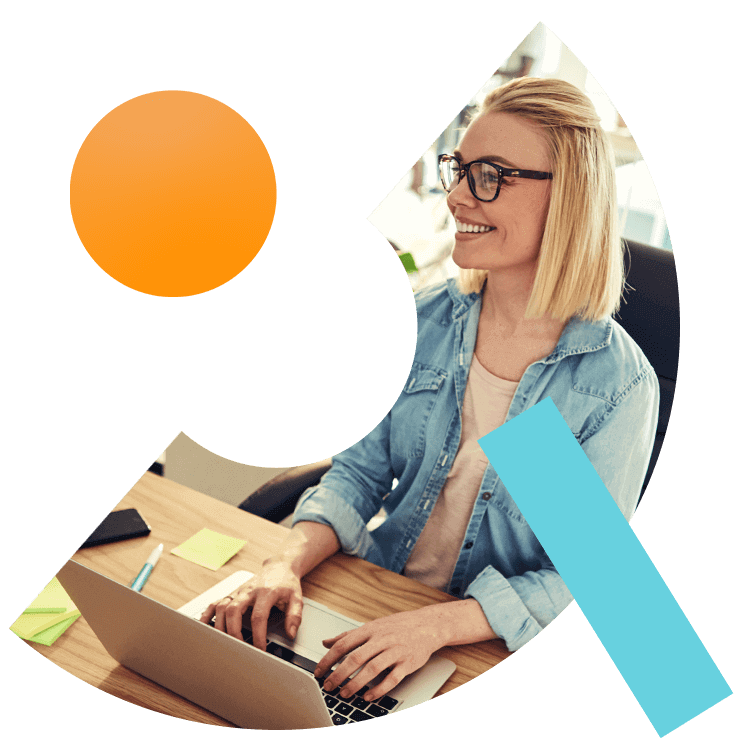 What People Say
Hear What Our Learners Have To Say
We're always there for our customers. 98% of our learners rated their overall experience as good or outstanding. We will always pride ourselves on our customer service. But don't take our word for it, here is what our customers have to say
"professional, Excellent Content of the course, best customer care"

30.06.2022

"excellent Content & referances"

30.06.2022

"Very good and informative"

27.06.2022

"course well managed and engaging"

27.06.2022

"They resolved the problem I had with playing the video quickly."

27.06.2022

"I did this course as a refresher to existing qualifications (that were over 30yrs old). It was interesting with a variety of activities."

27.06.2022

"Well presented, easy to unstand online training course, great study materials. Reasonble prices."

21.06.2022

".great useful well presented course"

21.06.2022

"The course was designed and put together very well . It was easy to follow. This was my first experience with on-line learning and I'm looking forward to completing more courses with astutis."

Stuart

21.06.2022

"Interesting and informative"

Stuart

21.06.2022