Why Should You Take a NEBOSH Qualification?
Find out how a NEBOSH qualification can benefit your career and what you need to consider before taking a NEBOSH course.
February 2018
Choosing to embark on a new course can be quite daunting, especially if, like most people, you haven't studied a formal qualification since school or university. Naturally, you want to make sure that the time and money you commit is going to be worth your while.
In this post, we'll talk you through the pros and cons of NEBOSH qualifications to help you make a well-rounded decision as to whether that next course is right for you.
Pros
Career Progression
NEBOSH courses are seen as the benchmark of a health and safety professional and so are closely linked with career progression and job security. In 2016 NEBOSH jobs barometer, which offers insight into the health and safety job market by reviewing job advertisements, showed that:
90% of health, safety and environmental job advertisements specified one or more NEBOSH qualifications, up from 83% the previous year.
50% of all advertised positions specified a degree equivalent to the NEBOSH Diploma.
Where applicants were required to hold a NEBOSH Diploma qualification, the average top-end salary advertised was £49,000, more than 16% higher than the average £42,000 top-end salary when a Diploma was not specified.
They're also recognised by professional membership bodies such as the Institute of Occupational Safety and Health (IOSH), the International Institute of Risk and Safety Management (IIRSM) and the Institute of Environmental Management and Assessment (IEMA), meaning you'll be able to demonstrate your skills to potential employers by using letters such as TechIOSH, GradIOSH, CMIOSH, MIIRSM, AIEMA etc. after your name.
Check out our post 'where will your NEBOSH course take you?' for more information on health and safety professional memberships.
Increased Knowledge
NEBOSH qualifications provide an awareness and solid understanding of what is expected of you as a health and safety expert allowing you to meet the changing demands within health and safety, and allow you to mentor and develop those around you.
INSHPO's framework highlights 6 key areas of knowledge any health and safety professional should have all of which are covered in a NEBOSH qualification:
Hazards and risks
Risk controls
Safety and health management
Professional role and functioning
Underlying technical, human and social sciences
Underlying management sciences
The practical element of NEBOSH courses means you'll also be able to apply the underlying knowledge to your workplace, integrating and adapting the theory to well-known and new situations.
Better Skills
Working within health and safety will require you to influence workers across all levels of an organisation including senior management, middle management, supervisors, frontline workers and external agencies. Good personal and professional skills are vital attributes that allow you to build relationships with key decision makers and create a positive safety culture throughout your organisation.
The most effective health and safety professionals have the ability to influence and change behaviours by connecting with and educating their colleagues It's important to be able to communicate with people in all job roles to encourage an open flow of feedback to help track and improve performance throughout your business.
Preparing reports and documentation is also a large part of any health and safety professional's role, so good presentation and written communication skills are a must. You may also be required to provide training to staff at various levels, so you should also be able to prepare and deliver training materials appropriate to different audiences.
The NEBOSH course will build the foundations for you to develop these (as well as other) skills in a practical environment, enabling you to get stuck straight in once you pass!
Legal Compliance
Working within health and safety means you have 1 main underlying aim; protect workers and make sure they get home safely. This isn't just a moral obligation, there are legal requirements for employees, managers and organisations too.
The legal framework for health and safety is a fundamental element of any NEBOSH qualification. You'll learn the main legal requirements of health and safety in the UK, enabling you to make sure your company and staff are meeting their legal responsibilities.
Working Outside the UK
If you work outside the UK find out more about the NEBOSH International General Certificate.
Things to Consider
Time
NEBOSH qualifications are no walk in the park. Many underestimate the amount of time they take to complete as each qualification requires a number a self-study hours in addition to the time you spend in the classroom or working through your online course. This can mean sacrificing time in the evening and weekends to study for your exams.
Naturally, the amount of time and effort you put into your studies will have a big impact on the mark you receive at the end. Setting targets and planning your time with a study timetable will help keep you on track throughout your course and make your time productive.
Money
The cost of a NEBOSH qualification will vary greatly between the qualification, course provider and learning method, with classroom courses typically costing more than online courses.
Find out how to source the most cost effective NEBOSH course in our post 'how much does a NEBOSH course cost?'
Exams
Depending on the NEBOSH qualification you choose, you'll be required to take either an open book online exam or a written exam as well as a practical assignment. For some, the notion of sitting an exam can be unsettling.
It's important, when choosing a course provider, to look at the support they offer through your studies as this will help you when it comes to your exams. Most will offer you guidance on revision, while others may offer webinars on specific exam techniques and difficult topics.
For tips on how to effectively study for a NEBOSH course, check out our post 'studying for a NEBOSH course'
Related Blogs @Model.Properties.HeaderType>
How To Pass The NEBOSH Level 6 Diploma

Discover how the May 2023 specification changes affect the assessment process. This blog will offer expert guidance on how to approach the NEBOSH Level 6 Diploma assessments. Read more here.

NEBOSH Level 6 Diploma: Unpacking The May 2023 Specification

The May 2023 NEBOSH Level 6 Diploma is here! Uncover all the changes to NEBOSH's flagship qualification in our blog. Read more here.

Earth Day 2023: Climate Action for a Sustainable Planet

Discover how you and your organisation can make a tangible difference in humanity's fight against climate change. Make your lifestyle environmentally sustainable today!

Why 'Greenhushing' Restricts Environmental Improvement

Astutis' Technical Director, Brenig Moore, analyses the latest environmental terms and their effects on humanity's attempt to curb climate change. Are portions of society becoming environmentally alienated? Read more here.

Unleashing The Secrets of Construction Industry Training

Uncover the intricacies and the vital importance of construction industry training. Discover how crucial effective training is to the overall safety of the construction industry by reading this Astutis blog.

Why Your Organisation Needs the NEBOSH Construction Certificate

In the most dangerous of working environments, it pays to have industry-leading health and safety training specific for the construction industry. Find out why your organisation needs the NEBOSH Health and Safety Management for Construction qualification, by reading Astutis' blog.
Case Studies
Real Life Stories
Find out how learners look back on their training with Astutis. Our case studies give our learners, both individual and corporate, a platform to share their Astutis experience. Discover how training with Astutis has helped past learners and delegates make the world a safer place, one course at a time.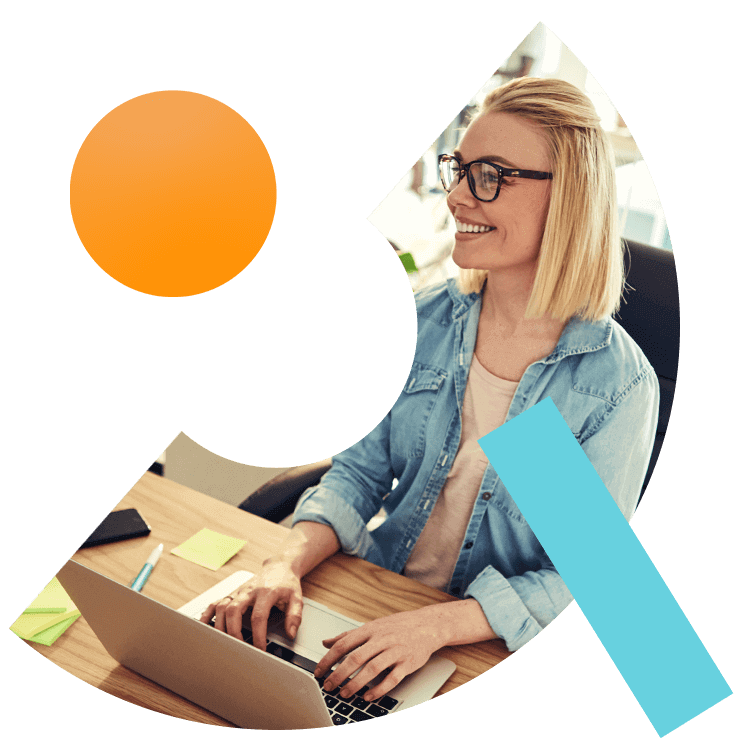 What People Say
Hear What Our Learners Have To Say
We're always there for our customers. 98% of our learners rated their overall experience as good or outstanding. We will always pride ourselves on our customer service. But don't take our word for it, here is what our customers have to say
"Good course content, appropriately paced & delivered with opportunities for questions & group discussion."

05.06.2023

"Good course content & paced."

05.06.2023

"Astutis was in contact with me at all times. They responded very quickly to my queries. It was a pleasure dealing with Astutis"

Axel

05.06.2023

"Instructor had good knowledge of the subject. There were good discussions between the team members and the course material was well layed out."

Axel

05.06.2023

"Course material is comprehensive and good for learning my chosen subject."

Michael

05.06.2023

"My distance learning course is flexible on time to complete to fit around my demanding day job."

Michael

05.06.2023

"I have felt so supported through our my NEBOSH journey. Nothing was too much trouble for them. It was such a positive uplifting experience that come exam day I didn't feel nervous at all"

Lindsay

24.05.2023

"Really great information that I could constantly access to relearn or check things"

Lindsay

24.05.2023

"Good level of detail on all areas covered"

15.05.2023

"A good level of content. practise questions were very useful"

15.05.2023