What Jobs Can I Get With the NEBOSH International General Certificate?
September 2023
The NEBOSH International General Certificate Health and Safety Management Professionals is widely considered to be the ultimate international health and safety qualification. Everything you could imagine from the health and safety arena is incorporated into the course, to provide a comprehensive understanding of all health-related workplace issues.
Simply put, the NEBOSH International Certificate is an essential qualification that ensures you have the understanding, confidence and practical skills to ensure your safety and those around you.
Most importantly, the NEBOSH International Certificate prevents workplace accidents and incidents, increases productivity and can save lives.
This blog is the ultimate guide, outlining the job roles you can achieve following the NEBOSH International Certificate course and several business critical reasons why your career would skyrocket after enrolling on the course. It will showcase why organisations worldwide are looking for employees with an enhanced understanding of health and safety and how, with the NEBOSH International Certificate, you can take the next step in your prospering career!
---
Take the Next Step in Your Career With the NEBOSH International Certificate!
The NEBOSH International Certificate is essential for anyone looking to advance in the health and safety career ladder. It is often cited as an integral training course for anyone desiring career progression in the sector, especially in leadership and management positions.
The course can take anywhere from 110 to 125 hours, depending on the chosen learning method. In those learning hours, you will be gifted the mindset, practical knowledge and insight required to operate at the management level.
The course introduces the universally trusted 'Plan, Do, Check, Act' model, which gives a progressive and proactive operational mindset in the workplace. This is incredibly important when advancing in health and safety, as you can begin to remedy risks and hazards before they become problems.
When incidents and accidents do happen (an unfortunate reality), being able to investigate them professionally is pivotal to minimising the likelihood of the issue repeating itself. That's why the NEBOSH International Certificate provides a safety-first approach to the most dangerous and common workplace hazards and risks. It offers guidance on spotting threats, ensuring you have the invaluable skillset to protect those around you in the future.
Management in any area related to health and safety requires an advanced mindset and philosophy - you are no longer just worrying about your safety - but that of your peers, too. The beauty of the NEBOSH International Certificate is that it embeds a collective safety mindset into your skill arsenal. Once you complete the course, you will understand how to protect those around you and ensure they get home to their families. This is especially prevalent in high-risk industries such as construction, where one mistake or accident could lead to a tragic loss of life.
Make Employers Need You
There has never been a more pertinent time for organisations to take health and safety seriously. In a post-COVID world, consumers hold more and more power over their chosen brands, especially concerning their environmental pledges and impact. Data shows consumers have boycotted brands in the last five years for many reasons, primarily for working conditions and environmental impact. All of this creates intense pressure and a potential dilemma organisations have never faced before: either invest staff through training / hire upskilled individuals or face the wrath of their client base, media and the broader public.
This means a considerable surge in upskilled health, safety and environmental personnel into a wealth of global industries.
Next comes the question of 'What roles does the NEBOSH International Certificate opens doors to?'. Let's take a closer look at these roles, the responsibilities of the position and the average salary they usually provide.
What Jobs Can I Enter Following the NEBOSH International General Certificate?
The NEBOSH International Certificate provides a widening pathway into many different career paths, each with a highly rewarding salary. The roles below are attainable for those who pass the course and want to embark on an exciting career in health and safety.
Health and Safety Manager:
Average UK salary: £45,000
A health and safety manager holds incredible weight within the fabric of any organisation. They orchestrate all staff training and ensure health and safety procedures remain vigilant and that staff feel safe.
Health and Safety Auditor:
Average UK salary: £37,500
A health and safety auditor assumes the same responsibilities as a health and safety manager, except the auditor is in an external role, offering freelance audits to organisations.
Average UK salary: £40,000
Widely considered an external freelance service. However, large conglomerates may possess internal risk management experts. Those in risk management assume proactive responsibilities in assessing the scale, danger and likelihood of risks in an organisation.
Environmental Health and Safety (EHS) Specialist:
Average UK salary: £38,000
A relatively new role in health and safety, the environmental health and safety specialist predominantly focuses on an organisation's environmental impact. They offer guidance on how carbon footprints and emissions can be reduced.
Construction Health and Safety Advisor:
Average UK salary: £40,000
Viewed as a health and safety manager solely for the construction industry. The role considers the broader ramifications of construction projects in local and larger geographical areas.
Industrial hygienists focus on identifying and mitigating workplace hazards such as chemical exposures, noise, and ergonomic risks. A considerable part of the NEBOSH IGC is understanding the signs and reasons for risks in the first place. This role looks to minimise more hidden risks.
Average UK salary: £35,000
Emergency Response and Crisis Management:
Often described as the last resort for organisations facing significant problems that need immediate attention. The role may also require public relations functionality.
Average UK salary: £50,000
Occupational Health Nurse:
Average UK salary: £35,000
The occupational health nurse will be the first line of defence to help injured staff or to advise on health-related topics. Utilised primarily as an internal role to be present and respond where and when issues arise. The role has adapted considerably in recent years, incorporating mental health and wellbeing considerations to assist staff in all aspects of health.
The NEBOSH International Certificate offers a clear pathway into the rewarding world of health and safety. The course is not plain sailing, however, it is a investment of both time and money into one's future. It is essential to understand the time and difficulty of the course prior to enrolling on to it. But if you are committed and determined to put in the work, nothing should hold you back from success.
For the latest health, safety and environmental training trends, expert insights and exclusive offers be sure to subscribe to the Astutis newsletter!
Subscribe to our newsletter
Sign up for our newsletter.
Case Studies
Real Life Stories
Find out how learners look back on their training with Astutis. Our case studies give our learners, both individual and corporate, a platform to share their Astutis experience. Discover how training with Astutis has helped past learners and delegates make the world a safer place, one course at a time.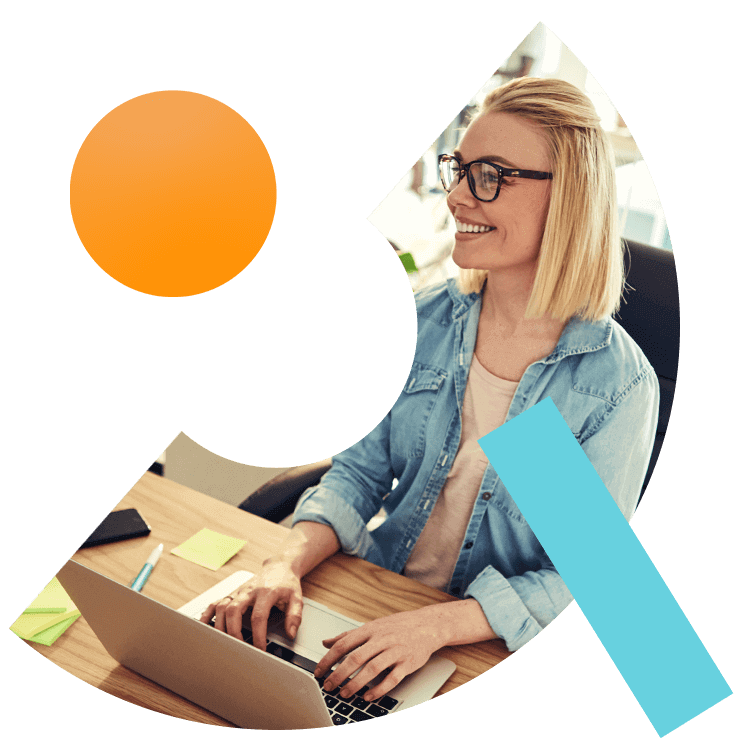 What People Say
Hear What Our Learners Have To Say
We're always there for our customers. 98% of our learners rated their overall experience as good or outstanding. We will always pride ourselves on our customer service. But don't take our word for it, here is what our customers have to say
"The "Managing Safely" course typically covers various topics such as risk assessment, hazard identification, accident investigation, legal responsibilities, and implementing control measures. It aims to enhance my understanding of health and safety management systems and empower me to create a safer working environment. By completing the course last week , I gained valuable insights into best practices for managing safety in the workplace, which can benefit both me and my organization."

14.09.2023

"Perfect training: The "Managing Safely" course with Astutis seems to have provided me with valuable knowledge and skills for improving health and safety management in the workplace."

14.09.2023

"Tutor new subject well and help in any way he could so we understand the different sections"

Tracey

17.08.2023

"Interesting and informative"

Tracey

17.08.2023

"There was no need to use the customer service as the course instructions were clear"

14.08.2023

"It was a good course, as I had not completed an exam for such a long time I found this challenging, it would have been helpful that there was more focus on how to structure the answers"

14.08.2023

"The course was good overall. Online classes can be difficult and I much prefer the classroom experience but due to circumstances and availability online was the option chosen. FSC1 was very good with lots of interaction. But no forward planning or discussion was given to FSC2. Because of a lot of experience in the fire industry and risk assessments I carried on without giving the question enough scrutiny which meant a refer and a costly resit. 5 minutes of discussion and forward planning for FSC2 would have avoided that. All that said I'm aware I took it too lightly."

Peter

10.08.2023

"A good online course, with good interaction. Be positive and be part of it. Some people sit quietly by that wouldn't happen in a classroom. Ask questions and understand, everything is there for you."

Peter

10.08.2023

"Great learning experience! Astutis was there every step of the way!"

Michelle

18.07.2023

"Actually purchased through my company - they selected a great partner"

Michelle

18.07.2023