National vs International: Which NEBOSH General Certificate is Right for You?
Did you know there's two versions of the NEBOSH General Certificate? One is for the UK, the other is for the rest of the world. Learn the differences here.
July 2019
But for a world that's so different, we ultimately all have the same goal - to keep our colleagues safe, healthy and happy.
So how do we do that?
It's simple really. We teach everyone the importance of health and safety in the workplace and make sure they have the right skills to manage it. We teach them about people and processes. And we show them how to put in place a management system that keeps people safe and companies thriving.
The NEBOSH National General Certificate and NEBOSH International General Certificate helps us all do just that. But which one is right for you? Let's go through some key factors to help you decide.
First things first, are they the same qualification?
Yes and no.
Technically, they are two different qualifications. But they're both versions of the NEBOSH General Certificate, which is a foundation qualification in health and safety.
They're the same level and hold the same value. They have the same units, elements and learning outcomes. And they both follow the same exam structure and grading system.
The course content isn't that much different either. They both teach you how to manage health and safety based on the "Plan-Do-Check-Act" management system. But they reference different legislation and regulation in the finer details.
So who are the courses for?
Well, the NEBOSH General Certificate as a whole is suitable for everyone. We've had learners from health and safety, HR, general management and even public services take the course.
But the version that's best for you (national or international) will depend on where you work and your future plans.
Let me explain...
If you work in the UK
The NEBOSH National General Certificate is specific to the UK, so it'll help make sure you're working to UK standards, laws and regulations.
You'll learn all about the Health and Safety at Work Act 1974 and the Management of Health and Safety at Work Regulations 1999 which are the main ones in the UK health and safety industry. And you'll learn about UK enforcement agencies, like the Health and Safety Executive (HSE) and the Crown Prosecution Service (CPS).
If you're based in the UK or have plans to move there in the future, then the national version of the course will give you a very specific understanding of how things operate. So you'll be able to make sure you, your colleagues and your company are complying with the right rules and regulations that apply to them.
If you work outside the UK
The NEBOSH International General Certificate is a bit broader. That's because it focuses on best practice and international guidelines set by regulating organisations.
The International Labour Organisation (ILO) and International Standards Organisation (ISO) are the two main ones. But it does compare other agencies and cultures when appropriate, too.
If you're working or living outside of the UK, then the international version will give you more scope. It's also much more transferable. By that I mean you can apply what you've learnt in any country around the world. So if you have plans to travel, move countries, or you work for a multinational organisation, then this version will definitely be much more useful.
Which one is more popular?
Again, that depends on where you're from. The national version of the course is more popular in the UK. The international version is more popular everywhere else.
Over 120,000 people took the NEBOSH General Certificate in 2017. That makes it one of the most popular health and safety qualifications in the world. So whichever version you choose, you'll be in a good company.
Are they both recognised in my country?
Sure, they're recognised everywhere. NEBOSH are very well known in the health and safety industry. In fact over 83% of HSE job advertisements asked for NEBOSH qualification in 2016.
Are they both available in my country?
Absolutely. There's no rule saying that you can only take the national version if you're in the UK, or the international version if you're not.
Not only that, thanks to the wonder of online learning you don't even have to travel to study. So if you can't find a suitable classroom course for the version you want, you don't have to miss out.
Are they the same price?
Yep! To make things easier, we've done a whole blog post on how much the NEBOSH General Certificate costs here.
Related Blogs @Model.Properties.HeaderType>
NEBOSH Level 6 Diploma | The Ultimate Astutis Guide

Discover everything you can ever need to know concerning the NEBOSH Diploma with this essential Astutis one-stop guide. Read more here.

CPR and First Aid: The Ultimate Astutis Guide

Protect your workforce with this guide on all things first aid and CPR! Read more here.

Why Your Organisation Needs an Environmental Manager

Enock Ebbah, Astutis' prized sustainability expert, discusses the benefits of having an environmental manager to an organisation. Find out more here.

How To Pass The NEBOSH National General Certificate

Learn how to master the NEBOSH National General Certificate assessments with our comprehensive guide!

The Ultimate Eco-Friendly Office Checklist

Discover how your can turn your office into a sustainable powerhouse with the ultimate Astutis checklist.

Evaluating and Addressing Risk Factors for Musculoskeletal Disorders in Retail

Discover the most common workplace injuries in the retail industry and why we believe the NEBOSH General Certificate is the best defence!
Case Studies
Real Life Stories
Find out how learners look back on their training with Astutis. Our case studies give our learners, both individual and corporate, a platform to share their Astutis experience. Discover how training with Astutis has helped past learners and delegates make the world a safer place, one course at a time.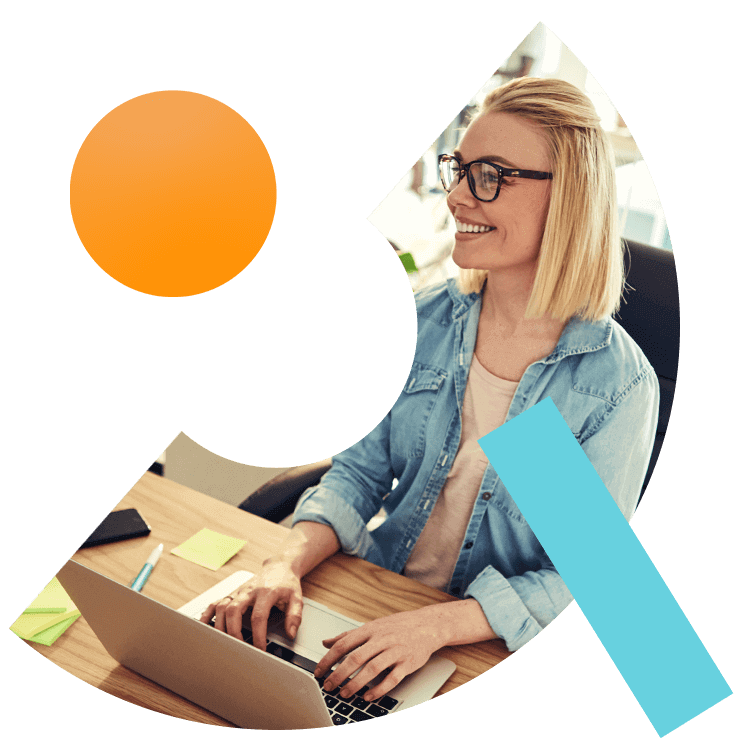 What People Say
Hear What Our Learners Have To Say
We're always there for our customers. 98% of our learners rated their overall experience as good or outstanding. We will always pride ourselves on our customer service. But don't take our word for it, here is what our customers have to say
"The training was engaging and lots of helpful information on the exam and risk assessment, with additional webinars close to the exam date. Great learning methods and good notes and references to use for future reference"

Martin

05.12.2023

"As described above the material is very useful and the team approachable and professional"

Martin

05.12.2023

"Very informative course, perfectly timed with a knowledgeable host."

Christian

29.11.2023

"Please see previous comment."

Christian

29.11.2023

"It was a really great learning experience, very professional staff, training resources, webinars. The overall experience was really great and smooth!"

Muhamed

14.11.2023

"The overall learning experience was great, professional and smooth to me!"

Muhamed

14.11.2023

"great course, great tutor, explained things well"

01.11.2023

"very informative and gave me the knowledge i needed to pass my exams"

01.11.2023

"Excellent course, packed with information and engaging content. I recommend to anyone considering their IEMA qualification!"

24.10.2023

"Excellent course, packed with information and engaging content. I recommend to anyone considering their IEMA qualification!"

24.10.2023