Is your PC Causing you Musculoskeletal Disorders?
Laptops, computers, tablets, phones – we all use them at work, at home and on the move. But they can leave a significant effect on the quality of our life.
May 2016
Laptops, Computers, tablets, phones – we all use them at work, at home and on the move. They have become almost like another vital organ we can't live without. But, not managing our health when using this DSE (Display Screen Equipment) can leave us with muscular aches and pain in all areas of our body, having a significant effect on the quality of our life.

Needless to say, it's essential for us to reduce the risk of these potential health problems. In this post, I'll review the main health issues associated with DSE use, and what you and your employer can do to minimise the risks in the workplace and at home.
Wrist, Elbow and Neck Ache
Have you ever suffered from painful conditions like tennis elbow, or carpal tunnel syndrome? These conditions can be caused or aggravated by improper DSE use.
They're typically caused from having your arm or wrist in an awkward position while using a laptop (or computer, or any other piece of equipment that requires typing). But, they can also be caused simply due to the high repetition of hand and finger movements when typing or using the mouse (some speed typing websites have unofficial records of over 174 words per minute!).
Tension in the neck and aching shoulders can be caused in a similar way, too.
Key action points
At work, ensure that a DSE assessment is carried out on your workstation to identify how arm and hand position can be improved. Your employer is legally required to do this if you use DSE as a substantial part of your work.
Make sure you have frequent short breaks when typing continuously.
Do a few simple arm, shoulder and neck exercises regularly throughout the day.
Consider how much you use your computer or laptop at work AND at home in a day. If it can't be avoided or limited at work, try to limit your use at home.
Back Ache
People concentrate so much on the task at hand, that they don't give much thought to how they are sitting when using DSE. But, sitting in a incorrect position can put a lot of strain on the spine, typically resulting in low back ache.
The natural curve of the lumbar spine is flattened when you sit down, and we often twist and bend the spine to reach items on the floor or perhaps at the back of the desk.
Key action points
At work, the DSE assessment mentioned above will also identify whether your seated position can be improved. Most DSE users can find the correct position using a standard office chair with adjustable features. Occasionally, a special chair may be needed.
Get to know your chair, its features, and how to make adjustments. Sometimes people find out after years of using a chair that the lumbar support is adjustable, or that the armrests can be altered.
Make sure that you always sit with your spine against the contours of the chair back, and adjust the seat height, back tilt etc. every time you sit in a different chair.
Try to find reasons to stand up every now and again to aid circulation and help prevent stiffness and discomfort.
Sore Eyes and Headaches
We blink much less than normal when concentrating on a screen, and this can cause our eyes to become dry and sore. This can especially be a problem for people who wear contact lenses.
Any glare or reflection on your screen can also cause your eye muscles to work harder to see, making them fatigue more quickly. Any temporary strain on your eyes can result in a headache.
Key action points
At work, the DSE assessment already mentioned may identify how simple changes to the screen position may remove any glare or reflections.
Be more aware of how often you are blinking when concentrating on your screen, and try to blink more frequently.
Try to include breaks away from your screen into your work; even looking across the room or out of a window can relax the eye muscles.
Consider using artificial tears if you are a contact wearer, or perhaps wear glasses for work.
If these simple measures do not relieve your symptoms when using DSE at work, request an eye and eyesight test from your employer. They are legally bound to provide one for employees who use DSE for a substantial part of their work, and to provide basic frames and lenses if the test shows you require them for your DSE work.
Employer's Responsibility
In the workplace, an employer has a duty to ensure that any workstation has had a DSE assessment. This should highlight any areas of concern and how to resolve them. Employers should also have information available which will inform you of all their assessment procedures, such as eye tests.
The amount of times we spend on computers, laptops, tablets and phones is increasing every day. Whether at work or at home, we all have a responsibility to look after our own health when using this equipment. Use this blog as a guide to help minimise the risks of getting any injuries or ill-health, and make sure you and your family stay safe and healthy.
Want some more Help on DSE or Manual Handling?
Our DSE and Wellbeing Toolkit is the quick and easy to complete a DSE workstation assessment. Developed alongside a leading Ergonomics Consultant, our toolkit includes step-by-step interactive guidance to help you understand the risks associated with poor DSE use and how to set up your workstation correctly. Click the button below to find out more!
Related Blogs @Model.Properties.HeaderType>
How To Pass The NEBOSH Level 6 Diploma

Discover how the May 2023 specification changes affect the assessment process. This blog will offer expert guidance on how to approach the NEBOSH Level 6 Diploma assessments. Read more here.

NEBOSH Level 6 Diploma: Unpacking The May 2023 Specification

The May 2023 NEBOSH Level 6 Diploma is here! Uncover all the changes to NEBOSH's flagship qualification in our blog. Read more here.

Earth Day 2023: Climate Action for a Sustainable Planet

Discover how you and your organisation can make a tangible difference in humanity's fight against climate change. Make your lifestyle environmentally sustainable today!

Why 'Greenhushing' Restricts Environmental Improvement

Astutis' Technical Director, Brenig Moore, analyses the latest environmental terms and their effects on humanity's attempt to curb climate change. Are portions of society becoming environmentally alienated? Read more here.

Unleashing The Secrets of Construction Industry Training

Uncover the intricacies and the vital importance of construction industry training. Discover how crucial effective training is to the overall safety of the construction industry by reading this Astutis blog.

Why Your Organisation Needs the NEBOSH Construction Certificate

In the most dangerous of working environments, it pays to have industry-leading health and safety training specific for the construction industry. Find out why your organisation needs the NEBOSH Health and Safety Management for Construction qualification, by reading this Astutis blog.
Case Studies
Real Life Stories
Find out how learners look back on their training with Astutis. Our case studies give our learners, both individual and corporate, a platform to share their Astutis experience. Discover how training with Astutis has helped past learners and delegates make the world a safer place, one course at a time.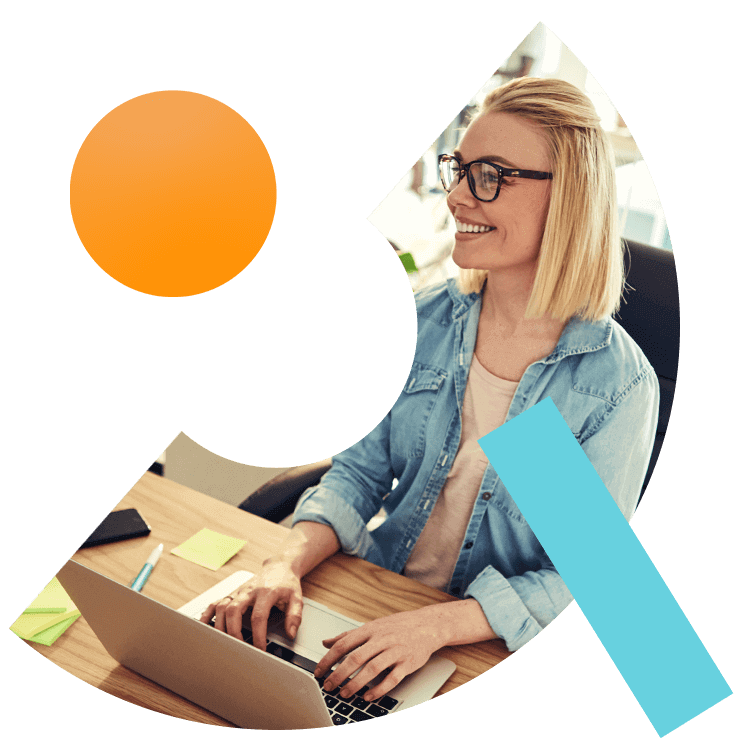 What People Say
Hear What Our Learners Have To Say
We're always there for our customers. 98% of our learners rated their overall experience as good or outstanding. We will always pride ourselves on our customer service. But don't take our word for it, here is what our customers have to say
"I have felt so supported through our my NEBOSH journey. Nothing was too much trouble for them. It was such a positive uplifting experience that come exam day I didn't feel nervous at all"

Lindsay

24.05.2023

"Really great information that I could constantly access to relearn or check things"

Lindsay

24.05.2023

"Good level of detail on all areas covered"

15.05.2023

"A good level of content. practise questions were very useful"

15.05.2023

"The course was great, very through and professionally taught. The facilitator Huw did a brilliant job of teaching each subject/element in context through great examples and stories."

03.05.2023

"The content was interesting, relevant and up to date. The teacher was fun, engaging and did a great job of giving real life examples and stories that helped put it all into context."

03.05.2023

"I liked the course. I thought the practice exam could have been better with only 18 questions for a practice exam when the real exam is 30. Also the marking references didn't match your handbook, possibly due to it being an IEMA practice exam,"

Andrew

03.05.2023

"Good course. Some cheeky questions in the exam which have no real connection to environment and were more like HR questions around ethics and diversity"

Andrew

03.05.2023

"Good communication with info sent in a timely manner"

13.04.2023

"An interesting course with good and relevant content"

13.04.2023