An Interview with Dee Arp, Chief Operating Officer at NEBOSH
We're highlighting influential women in health, safety, and environmental industries in support of International Women's Day. We have spoken to Dee Arp, the Chief Operating Officer at NEBOSH, about her experiences in the sector and her insights in working in the industry as a woman.
March 2021
We're highlighting influential women in health, safety, and environmental industries in support of International Women's Day. We have spoken to Dee Arp, the Chief Operating Officer at NEBOSH, about her experiences in the sector and her insights in working in the industry as a woman.
How did you start in your career?
Like a lot of HSE professionals, I didn't start out in health and safety. I actually started in civil engineering via a four-year indenture programme – predominantly working in highways – where I was the only girl on the programme and on the college course where I took my qualifications.

My first introduction to safety came towards the end of that programme when I started working in the accident investigation and prevention team with Humberside County Council. I would look at road traffic accident data and identify any causal factors that could be remedied by changes to the highway infrastructure. As part of my training for this role, I undertook a two-week course with RoSPA – after I finished, I was invited back to be a tutor for RoSPA. This was my first connection with RoSPA and the start of a career-long relationship with them, so when a full-time role came up, it felt like a natural transition and I joined RoSPA as a Technical Manager in the Road Safety Department. RoSPA then began a piece of work on managing occupational road risk which bought road risk into the occupational health space for the first time. With my background in road safety I was chosen to help bring it all together! This meant moving to the Occupational Health and Department and becoming a tutor where I needed to develop my occupational health and safety skills with the NEBOSH General Certificate and NEBOSH Diploma.

This was the start of my relationship with NEBOSH – I went on to become a NEBOSH Examiner, Principal Examiner and a trustee. Working with NEBOSH gave me a much deeper understanding of assessment and delivery of learning outcomes. I also spent nine months working for an NHS Trust in Scotland which gave me significant hands-on experience in a complex setting – I was able to bring that value back into the training I was delivering for RoSPA.

I then successfully applied for the role of NEBOSH Standards Manager. Over my 15-year tenure have worked in a number of roles, including Director of Learning and Assessment, before becoming Chief Operating Officer in late 2020.

I have also maintained a wonderful relationship with RoSPA; I'm a judge for their annual safety awards and am Chair of the Sir George Earle Trophy judging panel.
What drives you to continue to work so passionately?
What drives me in my role for NEBOSH is LEARNING. What matters along the learning journey is what you know and how you can apply it – assessment is a key part of that learning, not just a means to an end and a certificate. People need to be able to go back and have an impact on the workplace and their colleagues – by developing great assessments, NEBOSH can enhance this learning experience. I've studied with Cambridge University for the Certificate of Continuing Education (Principles and Practice of Assessment) and now I'm working towards a Masters in Education.

I also want to mention our accredited Learning Partners, such as Astutis. They have a key part in the learning experience and provide learners with great experiences as they work towards their NEBOSH qualification.
What are the biggest challenges you've faced in your career and how did you overcome them?
In earlier years, I was often the only woman in the room – or certainly women were in the minority if there was more than one of us. I remember preparing to deliver NEBOSH Diploma training when I worked for RoSPA – as (male) delegates arrived they assumed I was a fellow delegate and not the tutor.

At the time I always felt that I needed to be better in order to be accepted as the same but I tried to change that into a positive and this was really a driving force that made me want to be the very best I could be. Quite often, men would test or challenge me to see if I had a depth of knowledge (which I'm proud to say I do!).

There's still more to do to adjust the balance of women in health and safety but the progression over my career has already been immense. My key message to women in the profession is to believe in yourself, rise to the challenge and it can bring out the best in you – continue to develop your knowledge and expertise, you will shine and continue the change.

Resilience and personal skills are good traits for a health and safety professional - getting everyone on the journey and winning people round is part of the job.
Have any women been major influences in your career?
Louise Taggart is a fantastic lady and is making a real difference to people and organisations. We are lucky to have her as a NEBOSH Ambassador and she spoke at our 2019 Graduation. Louise has the heart of health and safety; she will change people's behaviour more than rules and regulations every can.

Here at NEBOSH we also have great female representation in our senior leadership team; I'm proud to work alongside some passionate and tenacious women that share the same determination that I do to be the best they can be.
What advice would you give to a woman starting in her career?
Don't be intimidated by the journey ahead. If you are passionate about the subject and the difference you can (and will) make then you can do it – your drive will help you soak up the knowledge and information you need to get over any bumps that come along.

That same advice goes to anyone in any career – choose something that you enjoy and will be rewarded by. For me, health and safety is massively rewarding because we can make a difference to individuals but also their families and friends. Now in the midst of the COVID pandemic, more than ever, there is a high regard for health and safety people, so there's a great opportunity for women working and aiming to work in the profession.
What challenges do you feel that women face in your industry?
Things have definitely improved but there will always be prejudice/discrimination in all shapes and forms. If you are prepared for it then you can use that to your advantage and it help you become a better safety professional. For example, changing people's behaviours and attitudes is part of the job so you can apply this resilience and skills to your role. When you do that it will give you confidence and the reward you feel when you get buy-in from a tough audience can elevate you even more. It's hard but sometimes when people discriminate or have bias it can be a manifestation of their own fears of being not being good enough.
To any women reading this – you can do it. With determination you can do anything. Together we can make health and safety an even greater profession and create great places for people to come to work every day. NEBOSH qualification can change lives
Start your career
Do you want to start a career in Health and Safety? At Astutis, we have over ten years of experience providing NEBOSH courses, both virtually and in classrooms. You can all us on 0345 241 3685 or fill in our contact form here to start your Health and Safety journey today!
Related Blogs @Model.Properties.HeaderType>
NEBOSH Level 6 Diploma | The Ultimate Astutis Guide

Discover everything you can ever need to know concerning the NEBOSH Diploma with this essential Astutis one-stop guide. Read more here.

CPR and First Aid: The Ultimate Astutis Guide

Protect your workforce with this guide on all things first aid and CPR! Read more here.

Why Your Organisation Needs an Environmental Manager

Enock Ebbah, Astutis' prized sustainability expert, discusses the benefits of having an environmental manager to an organisation. Find out more here.

How To Pass The NEBOSH National General Certificate

Learn how to master the NEBOSH National General Certificate assessments with our comprehensive guide!

The Ultimate Eco-Friendly Office Checklist

Discover how your can turn your office into a sustainable powerhouse with the ultimate Astutis checklist.

Evaluating and Addressing Risk Factors for Musculoskeletal Disorders in Retail

Discover the most common workplace injuries in the retail industry and why we believe the NEBOSH General Certificate is the best defence!
Case Studies
Real Life Stories
Find out how learners look back on their training with Astutis. Our case studies give our learners, both individual and corporate, a platform to share their Astutis experience. Discover how training with Astutis has helped past learners and delegates make the world a safer place, one course at a time.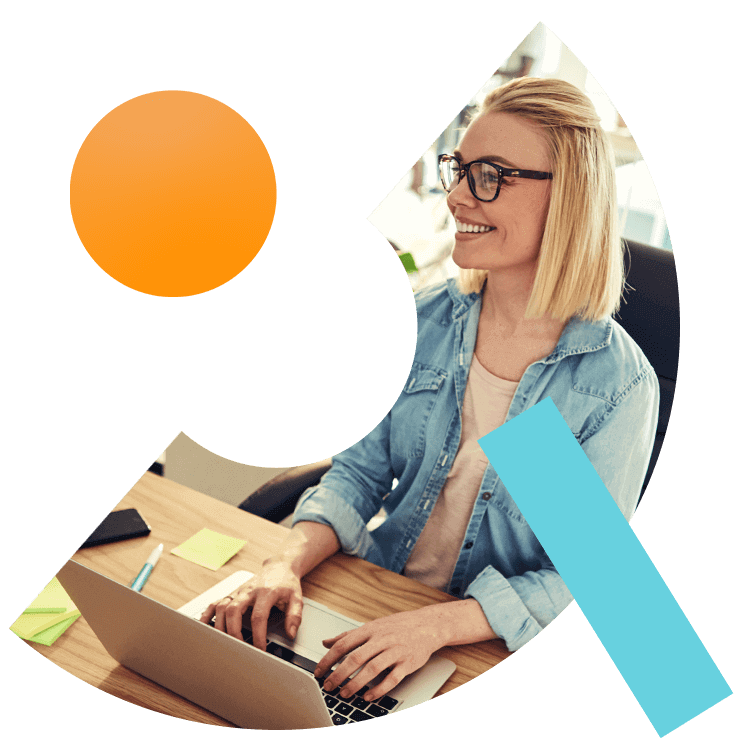 What People Say
Hear What Our Learners Have To Say
We're always there for our customers. 98% of our learners rated their overall experience as good or outstanding. We will always pride ourselves on our customer service. But don't take our word for it, here is what our customers have to say
"The training was engaging and lots of helpful information on the exam and risk assessment, with additional webinars close to the exam date. Great learning methods and good notes and references to use for future reference"

Martin

05.12.2023

"As described above the material is very useful and the team approachable and professional"

Martin

05.12.2023

"Very informative course, perfectly timed with a knowledgeable host."

Christian

29.11.2023

"Please see previous comment."

Christian

29.11.2023

"It was a really great learning experience, very professional staff, training resources, webinars. The overall experience was really great and smooth!"

Muhamed

14.11.2023

"The overall learning experience was great, professional and smooth to me!"

Muhamed

14.11.2023

"great course, great tutor, explained things well"

01.11.2023

"very informative and gave me the knowledge i needed to pass my exams"

01.11.2023

"Excellent course, packed with information and engaging content. I recommend to anyone considering their IEMA qualification!"

24.10.2023

"Excellent course, packed with information and engaging content. I recommend to anyone considering their IEMA qualification!"

24.10.2023