Important Changes to the NEBOSH Diploma
So there's a new NEBOSH Diploma for Occupational Health and Safety Management Professionals. But why? What's so different? If you need answers, you are in the right place.

May 2021
This blog has been updated to reflect additional information released by NEBOSH relating to the qualification and to relay accurate information pertaining to the latest course modifications and updates.
The NEBOSH Diploma for Occupational Health and Safety Management Professionals is one of the most important qualifications in health and safety. This is because employers rely on the NEBOSH Diploma for the best health and safety training for their workforces. NEBOSH are responsible to ensure the course is always up to date, relevant and meets all the current legislation standards. The course was revised in 2018 and again in 2021 following extensive research and global consultation with learning partners, employers, Trade Unions and NEBOSH Alumni.
NEBOSH Diploma Teaching Time Reduced by 14%
Information overload is a real thing. It can cause the information to go in one way and come out the other. It can be a troubling obstacle for learners looking to absorb as much information as possible.
This time around, all possibilities of information overload occurring have been eliminated; cutting 14% of the course time out means that the course is now only 30 days, instead of 35.
Study the NEBOSH General Certificate Prior to the NEBOSH Diploma
Before this recent revision, the NEBOSH Diploma included a recap of the content of the NEBOSH General Certificate. The new syllabus builds upon a prerequisite of understanding of this syllabus. To improve and make the NEBOSH Diploma course more accessible, it has been streamlined. Some of the content removed can now ONLY be found in the NEBOSH General Certificate.
The NEBOSH General Certificate has always been thought of as the ideal step before studying the NEBOSH Diploma. Now more than ever, it is strongly advised by both NEBOSH and Astutis that you undertake and pass the NEBOSH Certificate before enrolling on the NEBOSH Diploma course.
Explore the latest information about the NEBOSH General Certificate here.
NEBOSH Diploma Assessment Process
The latest Diploma syllabus change means the NEBOSH Diploma qualification has also adopted new pro-active assessments designed to put the impetus in the hands of learners during this critical step in their career.
Instead of four assessments, there are only three in the updated course.
1. UNIT ND1/ID1: 6 weeks (30 working days) Workplace health and safety principles
2. UNIT ND2/ID2: 4 weeks (20 working days) Controlling workplace health issues
3. UNIT ND3/ID3: 4 weeks (20 working days) Controlling workplace safety issues
ND2/ID2 and ID3/ID3 are brand new practical workplace-based assessments. Designed to simulate leaders' decision-making process and get the very best out of all learners.
The NEBOSH Diploma takes a hands-on approach to learning. Unit ND1 is assessed with a practical assignment made up of scenario-based questions, workplace activities, reflective tasks, and a short research project. Units ND2 and ND3 are assessed with a case study and scenario-based questions.
All assessments can be completed remotely, meaning you do not need to attend an invigilated examination venue.
The most current NEBOSH Diploma Syllabus can be found here.
Online and Virtual Learning Takes the Centre Stage
One of the biggest changes to the qualification and assessment is the emphasis on remote learning via Online and Virtual Classroom learning. The online course takes accessibility and quality to a new level. The Virtual Classroom format introduces learners to brand new simulated tasks and workplace based situational activities designed to invigorate the learning process. The ease of both formats means that no exams need to be sat in person, instead learners will have access to online portals.
There has never been a more critical time to push your career on with the highest quality health and safety training available. Now is the best time to learn under the latest health and safety protocols. With the new NEBOSH Diploma, there are exciting new ways to study your course, your way.
The most popular course format is Online. In this format, you can have confidence in yourself to self-study and have complete control. Online learning is an interactive, digital approach to studying. Immerse yourself in activities, videos and podcasts as you work through a structured learning plan. Online learning is excellent for those who prefer a visual, practical approach to study. All of our online courses are created to the latest syllabus standards. Built on robust and secure foundations, our award winning Learning Management Systems (LMS) have been engineered to prioritise the learner experience above all else.
The Virtual Classroom allows students to have lessons in a class setting, ask questions and join a growing community of like-minded budding learners! All that from the comfort of your own home.
In our Virtual Classroom, you will learn and explore the same techniques as face to face learning, with the added safety of virtual education. One of the best perks of the Virtual Classroom is its' ease. Learners do not need to be anxious about attending physical classrooms.
The Virtual Classroom is your safe space. It is a vibrant virtual village of health and safety learners like you. Slowly integrate yourself into a community of like-minded learners eager to take the next step in their careers. Just remember, you are not alone! If you are a quiet learner, fear not.
The Distance format is designed for the offline learner. You can download all materials and have control to study at your pace from a distance. Distance learning provides a traditional approach to study. If you enjoy reading, writing, and locking yourself away in a quiet place to focus, then distance learning could be the choice for you. Distance courses require you, the learner, to work your way through digital downloadable textbook materials and to self-study at your own pace. Our learners have access to our resources platform for additional help when you need it, including revision webinars designed to prepare you for your exam or assessment.
We recognise that everyone is different, so we offer a variety of learning methods for the NEBOSH Diploma for Occupational Health and Safety Management Professionals. Discover which method is most suitable for you and download a copy of our Learning Method Guide.
The Main Takeaways
The course assessment stage has been modified two feature one assignment and two workplace case study assessments. Links to how to complete the assessment stage can be found above.
The NEBOSH Diploma has been streamlined, helping to eliminate the prospect of information overload. There is further reliance that learners pass the NEBOSH General Certificate prior to enrolling on the Diploma.
New innovative ways allow learners to take maximum control over their studies, recent enhancements to our Online NEBOSH Diploma course
Related Blogs @Model.Properties.HeaderType>
Choosing The Right Health, Safety and Environmental Training Course For You

Thinking about entering into the rewarding world of health and safety? This blog will outline everything you need to know and consider before jumping in!

What Jobs Can I Get With the NEBOSH International General Certificate?

Discover how the NEBOSH International General Certificate can dramatically increase your employability with Astutis blog. Read more here.

Safety and Wellness Programmes: The Link to Stress and Work Productivity in the Workplace

Effective wellness and safety programmes can yield significant results, reduce stress and increase productivity in the workplace. Why do so many businesses still fail to acknowledge the importance of them?

What are NEBOSH Closing Interviews

Understand what NEBOSH exam closing interviews are and what is required to ensure you pass your exams with this Astutis blog.

Remote Work Safety: 5 Best Practices to Teach Your Employees

Understanding how to work productively at home is crucial in the modern working environment. Here are our tips!

The Risks and Effects on Health of Asbestos Exposure

Take a deep dive into the risks associated with exposure to asbestos and how it can effect long-term health problems. Find out more here.
Case Studies
Real Life Stories
Find out how learners look back on their training with Astutis. Our case studies give our learners, both individual and corporate, a platform to share their Astutis experience. Discover how training with Astutis has helped past learners and delegates make the world a safer place, one course at a time.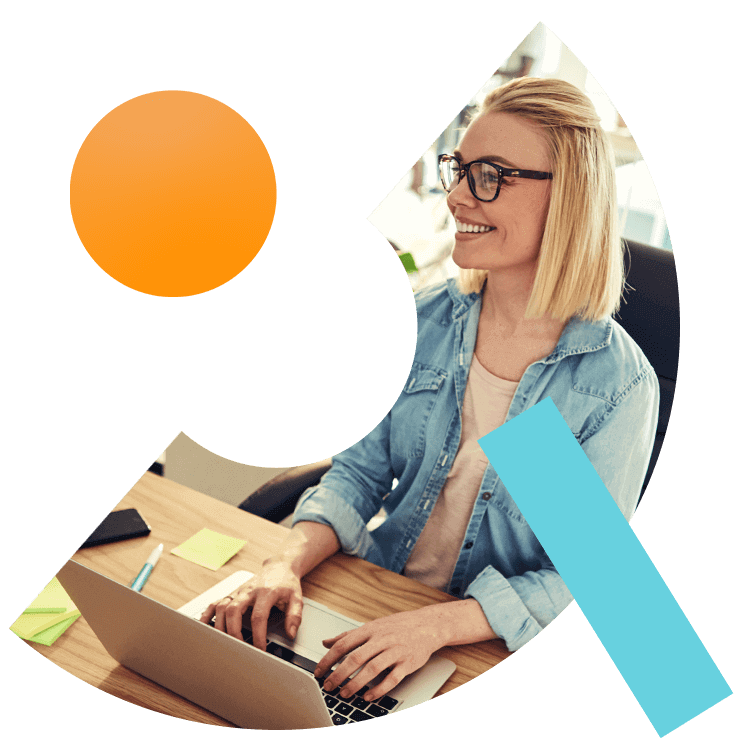 What People Say
Hear What Our Learners Have To Say
We're always there for our customers. 98% of our learners rated their overall experience as good or outstanding. We will always pride ourselves on our customer service. But don't take our word for it, here is what our customers have to say
"The "Managing Safely" course typically covers various topics such as risk assessment, hazard identification, accident investigation, legal responsibilities, and implementing control measures. It aims to enhance my understanding of health and safety management systems and empower me to create a safer working environment. By completing the course last week , I gained valuable insights into best practices for managing safety in the workplace, which can benefit both me and my organization."

14.09.2023

"Perfect training: The "Managing Safely" course with Astutis seems to have provided me with valuable knowledge and skills for improving health and safety management in the workplace."

14.09.2023

"Tutor new subject well and help in any way he could so we understand the different sections"

Tracey

17.08.2023

"Interesting and informative"

Tracey

17.08.2023

"There was no need to use the customer service as the course instructions were clear"

14.08.2023

"It was a good course, as I had not completed an exam for such a long time I found this challenging, it would have been helpful that there was more focus on how to structure the answers"

14.08.2023

"The course was good overall. Online classes can be difficult and I much prefer the classroom experience but due to circumstances and availability online was the option chosen. FSC1 was very good with lots of interaction. But no forward planning or discussion was given to FSC2. Because of a lot of experience in the fire industry and risk assessments I carried on without giving the question enough scrutiny which meant a refer and a costly resit. 5 minutes of discussion and forward planning for FSC2 would have avoided that. All that said I'm aware I took it too lightly."

Peter

10.08.2023

"A good online course, with good interaction. Be positive and be part of it. Some people sit quietly by that wouldn't happen in a classroom. Ask questions and understand, everything is there for you."

Peter

10.08.2023

"Great learning experience! Astutis was there every step of the way!"

Michelle

18.07.2023

"Actually purchased through my company - they selected a great partner"

Michelle

18.07.2023