Important changes to the NEBOSH General Certificate
Here is a guide to the new NEBOSH General Certificate and the changes that have been made. Find answers to all your questions about the NEBOSH Certificate.
September 2019
Breaking news - NEBOSH have just announced updates to the world's most trusted qualifications.
The NEBOSH General Certificate (National and International) has a fresh new syllabus to teach you all about health and safety in the modern workplace. It's been updated with the help of over 3,000 leading experts, organisations, learners and learning partners.
I'm sure you'll have lots of questions as to how these updates affect you. So whether you're a current learner or you're just thinking about taking the course, here's everything you need to know about the updates.
Why have NEBOSH changed the course?
What's changed about the course?
The updated syllabus reflects the needs of today's workplaces even better. NEBOSH have listened to what businesses said they needed their managers to do and know. And they've streamlined that into new content that represents the role of a real-life health and safety professional.
They've also listened to their learners. They've updated the language to make it easier for people to understand. And they've changed the structure so there's less exams and a bigger focus on practical application.
The 2018 specification covers 2 units:
NG1/IG1 - a taught unit with a online exam to assess what you know
NG1/IG2 - a practical unit with an assignment to assess what you can do
You can find out more about the new exams in our blog post here.
Is the updated course longer?
No – it's shorter! The 2018 specification recommends 113 hours of learning compared to 133 on the 2014 specification. If you're studying in a classroom, the course will still run across 2 weeks as before. If you're studying online, you'll have the same amount of access to resources, tutor support and webinars.
You'll have 5 years to complete your NEBOSH General Certificate. This time frame starts from when you pass your first exam.
I'm already studying the 2014 specification, do I have to transfer to the latest course?
Nope, you can finish the course you've started. But you're more than welcome to transfer to the new version if you want to. Get in touch with our Course Advisors for more information on this.
Can I take the 2018 specification exams while studying the 2014 specification course?
Well, there aren't any rules saying that you can't. But there are some things you should consider about each exam:
Online exam
The NG1/IG1 question paper will assess your knowledge of elements 1-4. This focuses on the health and safety management aspect of the course including legislation, policy and management systems. This is currently taught and assessed in NGC1/IGC1 of the 2014 specification.
Providing you've put the work in, there's no reason you wouldn't be able to confidently sit the NG1/IG1 questions paper while studying the 2014 specification.
Practical assessment
NG2/IG2 is the practical risk assessment. It has a different marking criteria to the current practical assessment of the 2014 specification - Unit GC3. So even though the structure of the assessment is similar, you'll need to follow the new NEBOSH guidance to be able to pass.
Our NEBOSH exams advisors can offer you more advice on this. Get in touch with them here.
How long do I have left to complete my current course?
We'll be running exams for the 2014 specification up until March 2022. But there's a few things you need to know about registration deadlines:
Online learners
If you haven't already registered for your exam as a first time sitter, you need to register with us by 29th January 2020 to sit your exam on 4th March 2020. After that, we won't accept new registrations for the 2014 specification. We'll only accept registrations for resits.
If you've already registered for your exam - great! Now you can focus on your revision.
Classroom learners
As of September, all of our classroom courses will be teaching the 2018 specification. You'll be registered for your exam at the time of your booking, so you don't have to do anything.
If you've sat a classroom course with us before September and failed your exams, then you'll have until March 2022 to resit. You'll just need to get in touch with us 8 weeks before your chosen date to register.
How do I register for my exam?
To register for your NEBOSH General Certificate exam, just contact our NEBOSH Exams Advisors. They're on hand to help you through this process.
If I fail my exams, will I still be able to resit?
Of course! You can resit your exams as many times as you need. Remember, the last exam date is March 2022.
I've already passed the NEBOSH General Certificate, is my qualification still valid?
Absolutely! Once you've passed the NEBOSH General Certificate, it can't be taken away from you. It will still be relevant for health and safety job applications. And you can still use it to apply for membership of professional membership organisations like IOSH, IIRSM and SAIOSH.
In fact, you don't even need to say which specification you studied. All that matters is that you've achieved your qualification.
Related Blogs @Model.Properties.HeaderType>
23 Reasons to Study With Astutis in 2023: Part Two

Complete your understanding of the 23 reasons why we are the industry-standard health, safety and environmental training provider in 2023. Read more here!

IEMA Foundation Certificate in Environmental Management: Learner Diaries #3

Read the final instalment in the trilogy of blogs that document a successful venture into the IEMA Foundation Certificate in Environmental Management course. Read more here.

23 Reasons to Study With Astutis in 2023: Part One

In this first instalment, we unpack why you should choose to train with Astutis in 2023. We detail 23 reasons, because, well it's 2023! Discover the first eleven reasons here! Read more now.

IEMA Foundation Certificate in Environmental Management: Learner Diaries #2

Toby's IEMA Foundation Certificate Learner Diary returns with Part Two. In this instalment he covers Elements 4-6, sharing how he managed to pass first time. Read more here.

A Year In-Review: 2022 and Its Effects on Astutis and the Health, Safety and Environmental Industry

Astutis, Managing Director, Steve Terry looks back on the events of 2022 and invites us all to be optimistic as we head towards 2023. Read more here.

How To Maximise Your Virtual Training Experience

Astutis Technical Director, Brenig Moore investigates the world of virtual training, using research and studies to underline the very best practices afforded by virtual training. Read more here.
Case Studies
Real Life Stories
Find out how learners look back on their training with Astutis. Our case studies give our learners, both individual and corporate, a platform to share their Astutis experience. Discover how training with Astutis has helped past learners and delegates make the world a safer place, one course at a time.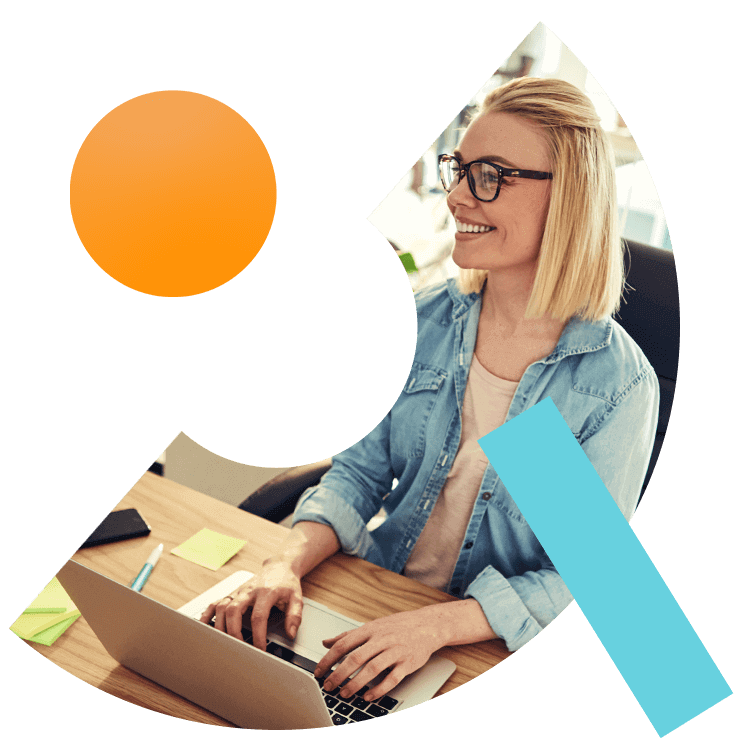 What People Say
Hear What Our Learners Have To Say
We're always there for our customers. 98% of our learners rated their overall experience as good or outstanding. We will always pride ourselves on our customer service. But don't take our word for it, here is what our customers have to say
"From start to finish the service Astutis have provided has been 5 star. Following the amazing experience I have referred multiple colleagues to complete training with Astutis. Great course, great support and great customer service"

Stuart

03.02.2023

"I really enjoyed studying Nebosh with Astutis. I had tried to complete the Nebosh Qualification previously but Astutis made it easier to learn and provided great training resources and support."

Stuart

03.02.2023

"Great customer focus, as usual!"

Gary

01.02.2023

"Excellent course, thank you"

Gary

01.02.2023

"Ever since I started with Astitus in 2018 I have completed two qualifications with them and they have always been quick to respond to queries, they have convenient payment options since I'm based in south Africa, I don't always afford to pay cash due to exchange rates. Hilary is super helpful she will communicate new courses and assist with information and enrolment. If it were possible to do my MSc with them, I would have enrolled with them"

Philiswa Sister

01.02.2023

"The course is very informative and outlines useful information that i will apply on my everyday duties"

Philiswa Sister

01.02.2023

"Course content was good though the on boarding was an issue with sone to and fro to sort wasting time."

26.01.2023

"Content aligned to all learning styles and relevant to risk professionals especially h and s a worthwhile bit of cpd"

26.01.2023

"Astutis advisor training course enrolled me quickly on my course. The course was well detailed, well organised and easy access to the platform for my study."

Saito

26.01.2023

"Good course and well presented. The content is easy to understand with options to listen or read. Videos and flowcharts describe well the content for a better understanding."

Saito

26.01.2023