The Astutis Guide to Environmental Management Jobs
April 2022
Summary:
Jobs in the environmental industry are accessible and have a bright pathway for career progression.
Analysis of the following jobs: Site Health, Safety and Environmental Manager (avg. £43,000k), Environmental Auditor (avg. £35,000k), Environmental Property Assessor (avg. £33,000k)
The importance of these roles increases year on year as businesses worldwide is challenged on corporate social responsibility and their carbon footprint.
If you are looking to enter the realm of environmental practice, IEMA offers a host of courses widely regarded as the perfect starting point.
*Salaries correct as of 19/04/22
Understanding what career paths exist in your chosen industry is pivotal to helping you forecast your future. Career progression is a vital factor in deciding whether a job role or industry is right for you. Having a clear idea of what you would get out of a job is also incredibly important to acknowledge whether a specific job is right for you.
This blog will analyse three widely held jobs across the globe in the environmental industry. The blog will investigate how rewarding the industry is to its workers, how the different roles vary and whether they are right for you.
Site Health, Safety and Environmental Manager
Average Salary: £43,000k* (UK)
Prevalent in the following industries: The role is crucial in almost all major industries.
The primary function of this role is to monitor the environmental impact of all on-site worksite practices. The job also requires the integration of sustainable innovations making the site environmentally friendly, not just for the short term but for the long term too.
This role will often demand a certain level of environmental certification. Employers will often seek out an Associate level IEMA membership (AIEMA). One of the quickest ways to achieve the AIEMA status is to pass the IEMA Foundation Certificate in Environmental Management.
The IEMA Foundation Certificate in Environmental Management provides an introductory insight into effective environmental management practice.
The progression from this role can be pretty extensive. After a few years of getting to grips with the fundamentals, Site Safety and Environmental Managers (or just Safety Managers) have the opportunity to become Senior Safety Officers. The role entails more responsibility and trust and merits an average yearly pay of £51,000k* (UK). On average progression can occur after two to four years, offering a timely avenue for improvement and growth.
Growth in the role could be accelerated through further environmental certification. The IEMA Certificate for Environmental Management offers a sophisticated examination into the skills required to manage effectively in the environmental field.
Environmental Auditor
Average Salary: £35,000k* (UK)
Prevalent in the following industries: Engineering, Utility, Manufacturing.
An environmental auditor is widely regarded as an instrumental figurehead in establishing a sustainable tone across the business. As their job title suggests, the role will require ensuring environmental permits are in place. The position also entails constant surveillance of the company's health and safety compliance across the board.
One of the most critical functions of the job is to constantly evaluate the effectiveness of environmental management systems in the workplace. This comes from assessing any potential risks from materials or company practices. Heavy emphasis is put on the reporting of audits, reports or assessments. Environmental Auditors must be able to audit and present their findings in an accessible and understandable way using understandable jargon.
The role of an Environmental Auditor can be highly proactive. The job requires frequent investigations into the business, but these investigations should also come with steps on how to improve from an environmental standpoint. Ways to improve may stem from violations of environmental regulations or organic enhancements in business practice, such as reducing waste or using more recyclable materials.
The role does entail a fair amount of confidential data handling. Those in the job will be critical, valued and trusted members of any business. The role of an Environmental Auditor is to be the front line, promoting sustainable corporate practice. The position is growing in popularity worldwide as ecological issues are becoming more and more prevalent.
The role has a vast and promising future when it comes to progression. Environmental Auditors often become Senior Auditors or Lead Auditors after gaining a few years of experience in the role. Senior Auditors earn on average £45,000k* (UK), an excellent reward for hard work in the sustainable practice industry.
Environmental Property Assessor
Average Salary: £33,000k* (UK)
Prevalent in the following industries: Environmental, Real Estate and Engineering.
The role of an Environmental Property Assessor is relatively simple to understand. The position entails assessing the environmental impact of new developments/projects and site surveyance. This can mean that the role requires you to be out of the office for some considerable time conducting surveys and site audits. In turn this could result in occasional travel as part of the job.
Environmental Property Assessors have to work closely with specialist contractors in unique habitats or projects. This means having a good standard of communication is required to ensure all relevant parties understand their duties. The job holder will need to use scaled-down models to analyse and showcase potential risks and impacts. Reporting recommendations on reducing adverse effects is essential for continuing proactive sustainable practice.
The job role itself is pretty similar to an Environmental Auditor. Except Environmental Property Assessors analyse physical sites of interest, whilst Environmental Auditors work more intimately in improving internal business practice.
The role is rich in its career opportunities. Salaries for the role are reported to be as high as £54,000k* depending on service time and company position in the marketplace.
Key Takeaways:
Those already in the environmental industry speak of their enjoyment, knowing their job positively contributes to the planet's health.
Career progression continues to grow as the importance of these roles surges.
IEMA remains one of the ideal starting points for the environmental industry. Check out their library of courses now!
*Salaries correct as of 19/04/22.
Case Studies
Real Life Stories
Find out how learners look back on their training with Astutis. Our case studies give our learners, both individual and corporate, a platform to share their Astutis experience. Discover how training with Astutis has helped past learners and delegates make the world a safer place, one course at a time.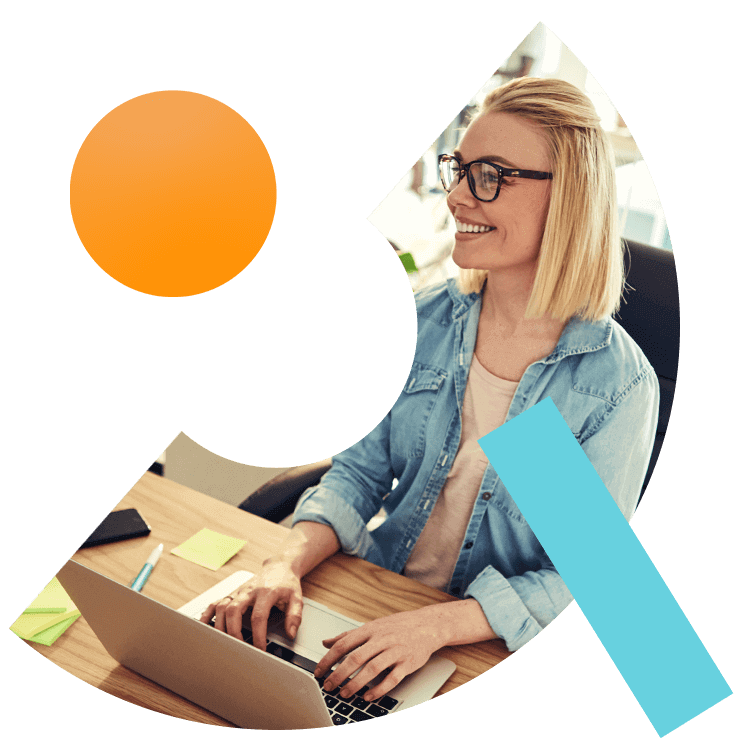 What People Say
Hear What Our Learners Have To Say
We're always there for our customers. 98% of our learners rated their overall experience as good or outstanding. We will always pride ourselves on our customer service. But don't take our word for it, here is what our customers have to say
"I have felt so supported through our my NEBOSH journey. Nothing was too much trouble for them. It was such a positive uplifting experience that come exam day I didn't feel nervous at all"

Lindsay

24.05.2023

"Really great information that I could constantly access to relearn or check things"

Lindsay

24.05.2023

"Good level of detail on all areas covered"

15.05.2023

"A good level of content. practise questions were very useful"

15.05.2023

"The course was great, very through and professionally taught. The facilitator Huw did a brilliant job of teaching each subject/element in context through great examples and stories."

03.05.2023

"The content was interesting, relevant and up to date. The teacher was fun, engaging and did a great job of giving real life examples and stories that helped put it all into context."

03.05.2023

"I liked the course. I thought the practice exam could have been better with only 18 questions for a practice exam when the real exam is 30. Also the marking references didn't match your handbook, possibly due to it being an IEMA practice exam,"

Andrew

03.05.2023

"Good course. Some cheeky questions in the exam which have no real connection to environment and were more like HR questions around ethics and diversity"

Andrew

03.05.2023

"Good communication with info sent in a timely manner"

13.04.2023

"An interesting course with good and relevant content"

13.04.2023