Why Your Organisation Needs an Environmental Manager
November 2023
Organisational environmental management (EM) aims to deliver positive business environmental impact through its products, services, processes, and policies (Gunarathne et al., 2021). A company's ability to achieve desired environmental management that impacts organisational performance is influenced by factors such as institutional pressures, environmental monitoring, environmental-related accounting, and environmental control systems.
Environmental management accounting (EMA) provides data and information as a decision support tool for managers and leaders to plan, implement, and control the company's environmental practices to achieve corporate environment and sustainability performance and outcomes (Gunarathne et al., 2021). The institutional pressures include the influences from regulators, governments, investors, local authorities, professional bodies, and communities to adopt environmental management practices (Hyatt & Berente, 2017). The environmental management control system (EMCS) provides control frameworks such as planning, budgets, values, governance structure, policies, procedures, and rewards and compensation to incentivise environmentally oriented behaviour (Guenther et al., 2016). Environmental monitoring is a tool used to gather information and data and assess the environmental condition, e.g., air, water, biodiversity, soil, and noise, to support policy development and implementation.
This blog will analyse the role and responsibilities those who occupy the role of environmental manager have and, more precisely, how those responsibilities can have a significant positive effect to the culture, reputation and environmental performance of your organisation. The blog will also isolate the IEMA Certificate for Environmental Management as the perfect toolkit, engineered to ready staff for the job of being an environmental manager.
Environmental management and Organisational performance
So let's begin with the most important question;
How can organisations benefit from having an environmental manager on the payroll?
Businesses and organisations can gain many benefits by implementing effective environmental management in the company. Below is a summary of these benefits.
Compliance with Regulations
Institutional bodies such as the government and regulators establish regulations and policies requiring by law for companies to adhere to these initiatives. Failure to comply can result in fines, legal liabilities, and reputational damage. Effective environmental management avails management procedures, processes, training, monitoring, and control frameworks to understand and address all relevant environmental compliances.
For example, a chemical manufacturing company operating in an area with strict air quality regulations must minimise volatile organic compounds (VOC) emissions to comply with air quality regulations and prevent legal consequences and fines. Some EM actions will include conducting environmental impact assessments to identify and quantify the emission inventories and the impact of their organisational activities and using their regulatory knowledge to propose or implement an emission reduction plan. The emission reduction activities may include replacing old machinery with new, environmentally friendly alternatives or changing operational processes to minimise resource utilisation.
Risk Mitigation
Effective EMA identifies the environmental costs, liabilities, opportunities and information for stakeholders and decision-makers to identify, evaluate and quantify risks associated with the organisation's processes, products and services. Consequently, companies are well-informed to mitigate potential environmental hazards such as pollution incidents, climate-related impacts and resource shortages and minimise the company's exposure to financial, reputational, and operational risks.
For example, a food manufacturing company in a location prone to seasonal flooding is at risk of damage due to flooding, resulting in production downtime and financial losses. As a risk mitigation measure, the organisation could implement EM practices such as conducting a comprehensive risk assessment, including vulnerability assessments for critical assets, developing a business continuity plan outlining backup suppliers, conducting regular drills to prepare employees to deal with flood emergencies, and installing flood monitoring systems.
Resource Conservation and Cost Reduction
Implementing EM practices that minimise energy, water, and materials can save costs and improve profitability. For example, a manufacturing company may use EM to minimise the company's energy consumption and associated costs by conducting an energy audit to identify areas for reducing inefficiencies. Based on the audit findings, the organisation could replace outdated equipment with high-efficiency options or optimise the manufacturing process to minimise equipment and associated energy usage.
Innovation and Competitive Advantage
Environmental management encourages innovation in circular design and the value chain and changes in the business model of manufacturing processes to meet emerging customer demands by developing environmentally friendly products and services. Implementing environmental sustainability initiatives exposes companies to new market opportunities and differentiates a business from competitors. Using the airline industry as an example, they face increasing pressure to reduce greenhouse gas emissions and environmental impact. An airline company can apply environmental management by adopting sustainable aviation biofuels produced from renewable and less carbon-intensive material sources such as waste cooking oil, algae, or agricultural waste. The company would invest in research and development to accelerate innovation in producing and utilising sustainable biofuels.
Stakeholder Relations and Improved Reputation
Companies that engage positively with stakeholders, such as government agencies and regulators, on environmental issues build positive relationships and project a positive image of the organisation. For example, a food manufacturing company specialising in snacks may commit to sustainably sourced and environmentally friendly raw materials, such as coffee beans or cocoa. The company works closely with suppliers to adhere to sustainable farming practices and engage with consumers and community groups to gather feedback and address concerns.
Long-Term Sustainability
Companies that implement effective environmental management ensure the long-term viability and resilience of the business and address sustainability challenges, including climate change impacts and resource depletion. For example, an automotive manufacturing company may commit to long-term sustainability through effective environmental management practices. The EM practices can include:
Investing in reducing energy consumption from its manufacturing processes.

Using light-weight materials.

Using ISO 14001 certification to ensure a systematic approach to its environmental responsibility.

Working closely with the supply chain to minimise the embodied and operational carbon emissions.
A recent study by Transport & Environment indicates that "98% of a car company's emissions come under scope 3 – primarily the use of the cars". The most significant environmental challenge for automotive manufacturing companies is meeting the challenges of reducing their scope three carbon emissions and thus climate change impacts.
Thus, automotive companies have a significant challenge to decarbonise their scope three emissions towards achieving NetZero by 2050 or face disruption implications affecting their long-term environmental and economic sustainability.
Securing an Environmental Manager
Having an environmental manager is a great benefit to any organisation, but sometime the hard bit is recruiting one. Everyone knows interest in green/sustainability roles is sky high, with more and more impetus being put on organisations to be visibly pro-net-zero.
In all, this means recruiting for environmental experts is at an all-time high which could harm your chances of securing an environmental manager.
To avoid that disappointment, we recommend upskilling and promoting from within - rewarding staff already within your organisation with a role that is enriching to both their career and your organisation.
IEMA Certificate for Environmental Management
The IEMA Certificate in Environmental Management is the ideal course for any organisation who want to internally upskill their own staff to be eligible and competent for the role of environmental manager.
It covers:
The fundamentals of sustainability, business and governance.
Environmental principles, policy and legislation.
Environmental management, assessment tools and skills.
Be sure to take a look at the entire course syllabus for a complete picture of the course and its outcomes
The course is split between three modules and should take approximately 120 hours to complete. Organisations can opt for less operational disruption by choosing the Online format of the course, gifting ultimate control to their staff over their learning. Alternatively, organisations can enrol staff through the On-site format, meaning we bring our experts to you.
Conclusion
Environmental managers are quickly becoming one of the most sought after roles in modern business, with the need to showcase greener enterprise where possible at an all-time high, especially now that consumer behaviours are being driven by morals more than at any other point in history.
They need for business to catch up is clear.
Organisations can benefit from a wide myriad of advantages by having an environmental manager on the payroll. These benefits include compliance to regulations advantages, environmental risk mitigation, resource conservation and associated cost reduction, driving innovation that enhances competitive advantage, improving company reputation and stakeholder relations, and delivering overall long-term economic and environmental sustainability.
Ensure your staff are ready to take that next step to benefit your organisation by possessing the skills necessary with industry-leading training.
Our environmental courses offer comprehensive understanding for every level of authority within an organisation to upskill their thought-processes around the environment.
Take a look at our environmental course library to see how your organisation can transform into an environmental champion and reap the benefits!
Subscribe to our newsletter
Sign up for our newsletter.
Case Studies
Real Life Stories
Find out how learners look back on their training with Astutis. Our case studies give our learners, both individual and corporate, a platform to share their Astutis experience. Discover how training with Astutis has helped past learners and delegates make the world a safer place, one course at a time.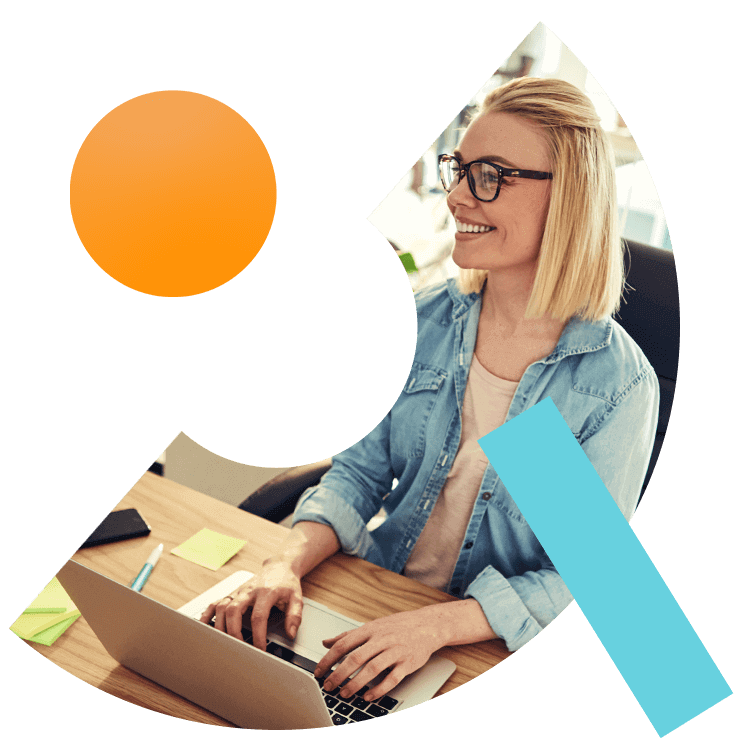 What People Say
Hear What Our Learners Have To Say
We're always there for our customers. 98% of our learners rated their overall experience as good or outstanding. We will always pride ourselves on our customer service. But don't take our word for it, here is what our customers have to say
"The training was engaging and lots of helpful information on the exam and risk assessment, with additional webinars close to the exam date. Great learning methods and good notes and references to use for future reference"

Martin

05.12.2023

"As described above the material is very useful and the team approachable and professional"

Martin

05.12.2023

"Very informative course, perfectly timed with a knowledgeable host."

Christian

29.11.2023

"Please see previous comment."

Christian

29.11.2023

"It was a really great learning experience, very professional staff, training resources, webinars. The overall experience was really great and smooth!"

Muhamed

14.11.2023

"The overall learning experience was great, professional and smooth to me!"

Muhamed

14.11.2023

"great course, great tutor, explained things well"

01.11.2023

"very informative and gave me the knowledge i needed to pass my exams"

01.11.2023

"Excellent course, packed with information and engaging content. I recommend to anyone considering their IEMA qualification!"

24.10.2023

"Excellent course, packed with information and engaging content. I recommend to anyone considering their IEMA qualification!"

24.10.2023