NEBOSH Diploma Syllabus Update 2016
September 2016
*This post is relevant for people studying the NEBOSH General Certificate 2014 syllabus. There have been updates to the NEBOSH Diploma Syllabus*
Here at Astutis, our team of Learning Developers has been busy updating our NEBOSH Diploma course materials to reflect the latest syllabus update (November 2015).
NEBOSH reviews and updates its Diploma syllabus every 5 years. Following extensive research, the changes to the course content reflects the knowledge and understanding required by health and safety practitioners in the modern workplace. Taken from the latest guidance released by NEBOSH, we're going to break down exactly what these changes mean for you as a current or future student.
What has Changed?
The new syllabus reflects the views of past and present students, employers and accredited course providers. Content that was deemed less useful to practitioners has been removed, and new content covering the latest legislative updates and trends has been added.
The format of the qualification is largely the same, with the exception of Unit D which has been replaced with a new combined unit called Unit DNI (Unit D for the National and International Diplomas). The Unit will still assess content from throughout the whole syllabus, however content from element A11 will now only be assessed in Unit DNI. Although the actual content from A11 sits within Unit A, it may not be taught alongside the rest of the unit.
Study Time
The NEBOSH Diploma is split into 4 units; you can choose to either sit all 4 modules together or at different times.
As of September 2016, Astutis' NEBOSH Diploma course will still be taught over 6 weeks however, the number of self-study hours required has increased by 32 hours. The table below outlines the number of study time for each module of the course:
Assessments
Written Exams
Assessment of NEBOSH Diploma courses still include 3 written exams, one each for Unit A, B and C. The exams are 3 hours long and consist of 11 questions split into Section A and Section B.
Section A consists of 6 'short-answer' questions (10 marks each) - you must answer all questions
Section B consists of 5 'long-answer' questions (20 marks each) - you must answer 3 out of the 5 questions
There is a total of 120 marks available for each paper; the total mark for the paper is then converted to a percentage. The pass percentage for each unit may vary, but is typically set at 45% for written exams.
Unit DNI: Application of Health and Safety Management in the Workplace
Unit DNI consists of an 8000-word assignment set by NEBOSH. The completed assignment must be submitted electronically to be marked by external examiners appointed by NEBOSH; the typical pass percentage of Unit D(NI) is 50%.
The marks of each of your assessments will be added together to produce a final grade for the qualification, these are set as follows:
Distinction 280 +
Credit 240 – 279
Pass 185 – 239
How will the New Syllabus Update Affect Current Students?
If you are a current student, you will still have up until July 2017 to sit the examinations for the units you are currently studying and up until November 2017 to submit your Unit D assessment under the current specification.
If you are enrolled on the current specification and have units that you have not yet started, you will automatically be transferred to the updated specification from October 2016. Any marks achieved up to that point will also be transferred over. Below is a list of key dates you need to know for the transition to the new syllabus:
Key Dates
September 2016 –Teaching of the new syllabus will begin.
October 2016 - Students enrolled on the current specification and who have units outstanding, will be transferred to the updated specification.
January and July 2017 examinations – Only content common to both the current and new syllabus will be examined.
February 2017 – First submission of the new Unit DNI assessment.
November 2017 – Last submission date for the existing Unit D assessment.
January 2018 examinations onward – Only content that features in the new syllabus will be examined.
August 2018 – Last re-submission date for existing Unit D assessment.
For the latest dates and information surrounding the NEBOSH Diploma, visit the course page and inspect the Course Calendar.
Related Blogs @Model.Properties.HeaderType>
How To Pass The NEBOSH Level 6 Diploma

Discover how the May 2023 specification changes affect the assessment process. This blog will offer expert guidance on how to approach the NEBOSH Level 6 Diploma assessments. Read more here.

NEBOSH Level 6 Diploma: Unpacking The May 2023 Specification

The May 2023 NEBOSH Level 6 Diploma is here! Uncover all the changes to NEBOSH's flagship qualification in our blog. Read more here.

Earth Day 2023: Climate Action for a Sustainable Planet

Discover how you and your organisation can make a tangible difference in humanity's fight against climate change. Make your lifestyle environmentally sustainable today!

Why 'Greenhushing' Restricts Environmental Improvement

Astutis' Technical Director, Brenig Moore, analyses the latest environmental terms and their effects on humanity's attempt to curb climate change. Are portions of society becoming environmentally alienated? Read more here.

Unleashing The Secrets of Construction Industry Training

Uncover the intricacies and the vital importance of construction industry training. Discover how crucial effective training is to the overall safety of the construction industry by reading this Astutis blog.

Why Your Organisation Needs the NEBOSH Construction Certificate

In the most dangerous of working environments, it pays to have industry-leading health and safety training specific for the construction industry. Find out why your organisation needs the NEBOSH Health and Safety Management for Construction qualification, by reading Astutis' blog.
Case Studies
Real Life Stories
Find out how learners look back on their training with Astutis. Our case studies give our learners, both individual and corporate, a platform to share their Astutis experience. Discover how training with Astutis has helped past learners and delegates make the world a safer place, one course at a time.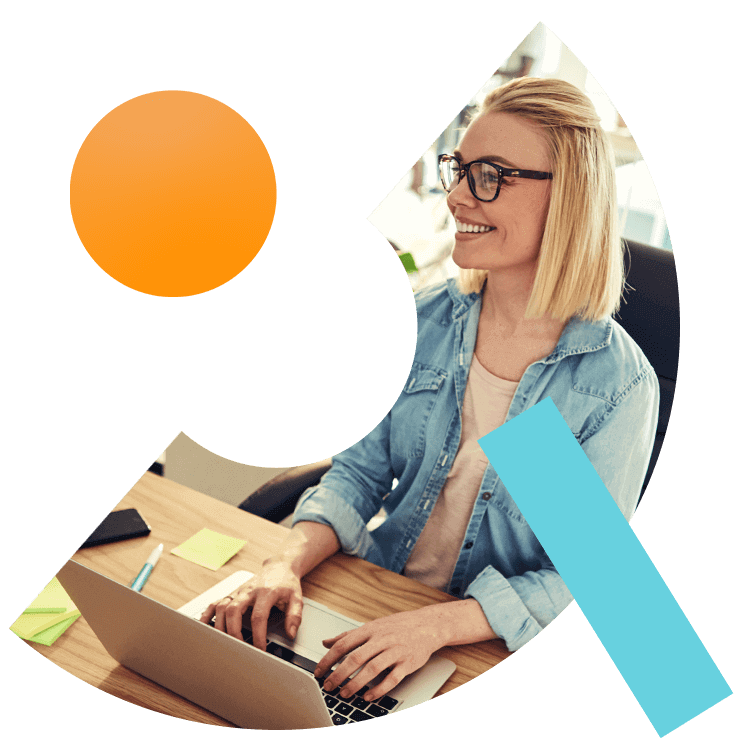 What People Say
Hear What Our Learners Have To Say
We're always there for our customers. 98% of our learners rated their overall experience as good or outstanding. We will always pride ourselves on our customer service. But don't take our word for it, here is what our customers have to say
"Good course content, appropriately paced & delivered with opportunities for questions & group discussion."

05.06.2023

"Good course content & paced."

05.06.2023

"Astutis was in contact with me at all times. They responded very quickly to my queries. It was a pleasure dealing with Astutis"

Axel

05.06.2023

"Instructor had good knowledge of the subject. There were good discussions between the team members and the course material was well layed out."

Axel

05.06.2023

"Course material is comprehensive and good for learning my chosen subject."

Michael

05.06.2023

"My distance learning course is flexible on time to complete to fit around my demanding day job."

Michael

05.06.2023

"I have felt so supported through our my NEBOSH journey. Nothing was too much trouble for them. It was such a positive uplifting experience that come exam day I didn't feel nervous at all"

Lindsay

24.05.2023

"Really great information that I could constantly access to relearn or check things"

Lindsay

24.05.2023

"Good level of detail on all areas covered"

15.05.2023

"A good level of content. practise questions were very useful"

15.05.2023