Choosing A Career That's Right For You
August 2018
This blog was updated in August 2022 to reflect the latest research.
You will spend approximately 1,800 hours at work every single year. That's a large proportion of your life so choosing a career that's right for you is crucial if you want to enjoy that 1,800 hours.
However, when it comes to committing yourself to a career in which you will spend so much of your time, it can be difficult to pin down exactly what you will enjoy, grow from and excel at. Despite some people knowing what they want to do from a young age, it isn't always possible to predict where you want your career to take you.
Quite often, someone won't know what they really want to do until they have landed themselves a job that either makes them feel fulfilled and happy or down and vulnerable. However, there are a number of questions you can ask yourself to unearth what you might be good at before committing to a particular career choice.
What To Consider When Trying To Find A Job That's Right For you
Finding a career isn't just about ticking a box, it's about finding something that will make you feel challenged, fulfilled, happy and motivated. Asking yourself the below questions will help you identify what that career might be:
1. What skills do you have and enjoy using?
Thinking about what skills you already have is a great step towards understanding which jobs are accessible to you. However, it is important to think about what you like doing as well as what you are good at. There is no point choosing a career in data analysis if you hate it just because you have data analysis skills for example. Remember you will be spending 1,800 hours a year doing your job, so try to find a balance between things that you are good at and enjoy doing.
Try to think about what skills you would also like to develop. The likelihood is that there will be an element of learning while you work so ask yourself which areas you would like to improve in and if there are any particular skills you would like to gain.
2. What kind of working environment do you enjoy?
The kind of environment you enjoy working in will have a big impact on what type of career you should choose. For example, if you enjoy helping people, using analytical and risk assessment skills, a career in health and safety would be perfect for you.
On the other hand, if you prefer to work quietly, on your own and in isolation to others, that above mentioned health and safety role might not be the right choice.
3. What are you interested in?
Being interested in the industry and work you do will have a huge impact. Not only will you be happier doing something that involves your interests, you will also excel much more. When you enjoy and are interested in what you're doing you are much more likely to work harder and put in more effort.
Finding a career that aligns with your interests is like gold dust, but in order to get that job you really need to think about what you are truly interested in and would like to do every day.
If you have an interest in helping people reach their full potential for example, a career in training or recruitment would be ideal. On the other hand, if you have more of an interest in minimising risk and taking responsibility for the well being of your colleagues, health and safety or a role in human resources would be more suitable.
There are many roles of course, which allow you to bring together a number of skills and types of work. For example, a career in health and safety allows you to help people, use analytical and assessment skills, and apply methodologies to real life situations.
4. What kind of lifestyle do you want to lead?
Different job roles and careers will inevitably determine different lifestyle choices. There are certainly some jobs that not everyone would be right for because of their lifestyle choices and family commitments.
Paramedics and doctors for example can work incredibly long, stressful hours at unsociable times which isn't something everyone would want to do. There are of course careers in which you would only ever work the usual 9 – 5 and some roles that bring a mixture of working hours and lifestyle choices.
The important thing is that you think about what kind of lifestyle you would like to lead and choose a career that fits in with that, otherwise you won't enjoy what you do.
5. What have you disliked about previous jobs?
Referring back to previous roles you have held is an important part of choosing a career that's right for you. You may find that there are particular areas of a previous role that you enjoyed, in which case take a look at which career paths allow you to do more of those things.
On the other hand, you may find that there are entire roles that you really dislike. That is by no means a bad thing as it allows you to inform your future career choices.
A Career In Health and Safety
The health and safety profession is attracting an increasing number of people and employers are continually looking for more health and safety qualified workers. Accidents at work and ill health caused by work costs the UK economy a whopping £14.9 billion.
As mentioned previously, health and safety professions offer a great diversity of work and can be incredibly rewarding. Going home at the end of the day knowing you have kept yourself and your colleagues safe while also protecting your business' productivity is a great feeling to have and one that not many job roles can provide you with.
Don't worry working in health and safety doesn't mean you will be in a high risk, dangerous role at all. There are a huge range of roles available within the health and safety sector ranging from health and safety manager to HR manager or even health and safety practitioner.
If you are interested in a career in health and safety, the NEBOSH General Certificate is one of the best places to start, giving you all of the technical and risk assessment knowledge you need to kick start your first role in health and safety. Try our free online demo to see if the course is right for you!
Related Blogs @Model.Properties.HeaderType>
Choosing The Right Health, Safety and Environmental Training Course For You

Thinking about entering into the rewarding world of health and safety? This blog will outline everything you need to know and consider before jumping in!

What Jobs Can I Get With the NEBOSH International General Certificate?

Discover how the NEBOSH International General Certificate can dramatically increase your employability with Astutis blog. Read more here.

Safety and Wellness Programmes: The Link to Stress and Work Productivity in the Workplace

Effective wellness and safety programmes can yield significant results, reduce stress and increase productivity in the workplace. Why do so many businesses still fail to acknowledge the importance of them?

What are NEBOSH Closing Interviews

Understand what NEBOSH exam closing interviews are and what is required to ensure you pass your exams with this Astutis blog.

Remote Work Safety: 5 Best Practices to Teach Your Employees

Understanding how to work productively at home is crucial in the modern working environment. Here are our tips!

The Risks and Effects on Health of Asbestos Exposure

Take a deep dive into the risks associated with exposure to asbestos and how it can effect long-term health problems. Find out more here.
Case Studies
Real Life Stories
Find out how learners look back on their training with Astutis. Our case studies give our learners, both individual and corporate, a platform to share their Astutis experience. Discover how training with Astutis has helped past learners and delegates make the world a safer place, one course at a time.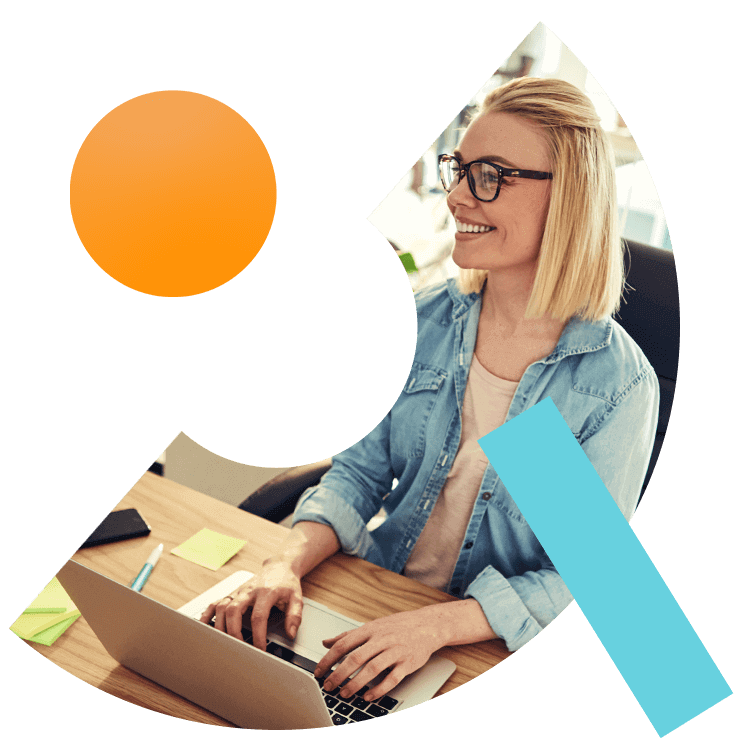 What People Say
Hear What Our Learners Have To Say
We're always there for our customers. 98% of our learners rated their overall experience as good or outstanding. We will always pride ourselves on our customer service. But don't take our word for it, here is what our customers have to say
"The "Managing Safely" course typically covers various topics such as risk assessment, hazard identification, accident investigation, legal responsibilities, and implementing control measures. It aims to enhance my understanding of health and safety management systems and empower me to create a safer working environment. By completing the course last week , I gained valuable insights into best practices for managing safety in the workplace, which can benefit both me and my organization."

14.09.2023

"Perfect training: The "Managing Safely" course with Astutis seems to have provided me with valuable knowledge and skills for improving health and safety management in the workplace."

14.09.2023

"Tutor new subject well and help in any way he could so we understand the different sections"

Tracey

17.08.2023

"Interesting and informative"

Tracey

17.08.2023

"There was no need to use the customer service as the course instructions were clear"

14.08.2023

"It was a good course, as I had not completed an exam for such a long time I found this challenging, it would have been helpful that there was more focus on how to structure the answers"

14.08.2023

"The course was good overall. Online classes can be difficult and I much prefer the classroom experience but due to circumstances and availability online was the option chosen. FSC1 was very good with lots of interaction. But no forward planning or discussion was given to FSC2. Because of a lot of experience in the fire industry and risk assessments I carried on without giving the question enough scrutiny which meant a refer and a costly resit. 5 minutes of discussion and forward planning for FSC2 would have avoided that. All that said I'm aware I took it too lightly."

Peter

10.08.2023

"A good online course, with good interaction. Be positive and be part of it. Some people sit quietly by that wouldn't happen in a classroom. Ask questions and understand, everything is there for you."

Peter

10.08.2023

"Great learning experience! Astutis was there every step of the way!"

Michelle

18.07.2023

"Actually purchased through my company - they selected a great partner"

Michelle

18.07.2023