How To Choose A NEBOSH General Certificate Provider?
It can be difficult to decide which NEBOSH General Certificate provider is best for you. Take a look here for information on how to choose!
September 2019
This blog has been updated to reflect the latest modifications and changes to the NEBOSH General Certificate.
The many benefits associated with gaining a NEBOSH General Certificate make the decision on whether to study for one relatively easy. However, it can be slightly more difficult to decide which provider is best for you.
Selecting the right course provider means you will have a higher chance of passing the certificate, potentially more learning options and also it ensures you are getting the best value for money.
Canvas opinion
The simplest way to rule in or rule out a particular course provider is by gauging opinion from others. Those working in health and safety will have friends who have taken some form of NEBOSH exam with a training company so ask them what their experience is. It is also worth checking out online reviews and testimonials so you can begin to understand which providers give the best learning experience.
Get an idea for the flexibility of the course, the quality of the tutors and whether they felt prepared heading into their assessment. Knowing how they fared also helps! Gathering relevant and appropriate feedback will certainly point you in the right direction and ensure you make the right choice.
What is the training company's NEBOSH Learning Provider Status?
NEBOSH has recently introduced a learning provider standard which is a quality assurance programme. It promotes a commitment to learning excellence and continually improving the learning experience for people studying the NEBOSH qualifications. So, when you choose your learning provider, an important question to ask is, what is their learning provider status? Gold, silver or bronze. They will have a logo to show which status they have been awarded.

There are 3 levels: bronze, silver and gold. Each NEBOSH learning provider all over the world, has been given a status by NEBOSH. This accreditation is based on how they meet/exceed the 6 learning excellence principles:
NEBOSH's 6 Learning Excellence Principles for providers
Learners understand what is expected of them and what they can expect from the course provider
Create a learning environment that's engaging and encourages interaction
Provide accurate course materials and continually update and improve them
Ensure tutors are qualified, knowledgeable, competent and engaging
Give learners feedback on their progress and provide appropriate support
Review course delivery and learner feedback and action as necessary
For a successful learning experience and great pass marks aim for a Gold learning provider.
Learning methods
To many, learning methods – and a variety of them - will determine which provider they go with. Those companies that deliver online training in addition to the classroom equivalent offer much more flexibility for people with little time or existing commitments meaning they can't take a week or two out.
On the other hand, it is equally important that the quality of learning isn't compromised if you do choose an online method. Ensure to ask what kind of contact you will get with a tutor, what resources you will have access to and how long for. Any good provider should give you access to a dedicated tutor and learning resources.
Tutor experience
Researching a provider will tell you how much in-house experience they have. There is nothing stopping you from finding out more about the tutors on their website or asking the potential provider.
What is their background? Which qualifications do they possess? How long have they been delivering training? And most importantly, how successful are their students? Painting a picture of a tutor and comparing that to ones from elsewhere can inform your final decision.
If classroom learning is your preferred method, look to understand what kind of teaching style they have and if this fits in with the way you learn best. Testimonials on the likes of LinkedIn should offer insight into just that, shedding light on whether they utilise much interaction, discussion or group work for example.
Free trials
Many providers now offer a sample of their courses online courtesy of a free trial. This is particularly useful for those planning to learn via their computer – allowing them to get a feel for the Learning Management System which is basically a website where the course is hosted. You can very quickly make a call on whether this is easy to use and navigate around the course elements or just a frustrating experience!
You will immediately understand how the material is structured and presented. Those drawn to video and interactive learning where you are proactively engaging with the media in some way to help you understand the content should be on the lookout for plenty of examples within the course. If you're not sure just ask for a trial
Being able to try before you buy always helps.
Tutor support
We have already touched on the suitability and track record of potential tutors but knowing what additional support is available is equally important. Knowledge can be enhanced with access to webinars or forums allowing fellow students and tutors to share ideas and study tips. Certain candidates meanwhile take comfort in knowing they can call tutors themselves with any burning questions that cannot wait. The level of tutor support and guidance should sway a decision on which provider you go with.
Pass marks
Whichever course provider wins your business you need to have confidence that they will help you gain that all important pass in your NEBOSH qualification. The clearest indicator of this is of course pass rates which should be readily available on course providers' websites and collateral. If i you can't see the pass marks, ask for their NEBOSH Certificate results.
Find out how students are prepared for their NEBOSH Certificate assessments. Is there plenty of opportunity to practise exam questions and guidance on how to write successful exam answers? Any good course should offer advice on exam technique for the NEBOSH Certificate.
Research
As outline in all of the points above, you will need to carry out some research to help you make a structured decision on the best NEBOSH Certificate provider for you.
The NEBOSH website contains a list of all course providers, as well as links to their respective websites. Take the time to view these and read up on their history, experience and achievements. While a qualification owes much to the student and their own personal application, the role played by course providers should not be underestimated.
Feeling safe in the knowledge you have chosen the right one is an important first step.
Once you have chosen your learning provider you can find out what to expect during your studies.
Related Blogs @Model.Properties.HeaderType>
NEBOSH Level 6 Diploma | The Ultimate Astutis Guide

Discover everything you can ever need to know concerning the NEBOSH Diploma with this essential Astutis one-stop guide. Read more here.

CPR and First Aid: The Ultimate Astutis Guide

Protect your workforce with this guide on all things first aid and CPR! Read more here.

Why Your Organisation Needs an Environmental Manager

Enock Ebbah, Astutis' prized sustainability expert, discusses the benefits of having an environmental manager to an organisation. Find out more here.

How To Pass The NEBOSH National General Certificate

Learn how to master the NEBOSH National General Certificate assessments with our comprehensive guide!

The Ultimate Eco-Friendly Office Checklist

Discover how your can turn your office into a sustainable powerhouse with the ultimate Astutis checklist.

Evaluating and Addressing Risk Factors for Musculoskeletal Disorders in Retail

Discover the most common workplace injuries in the retail industry and why we believe the NEBOSH General Certificate is the best defence!
Case Studies
Real Life Stories
Find out how learners look back on their training with Astutis. Our case studies give our learners, both individual and corporate, a platform to share their Astutis experience. Discover how training with Astutis has helped past learners and delegates make the world a safer place, one course at a time.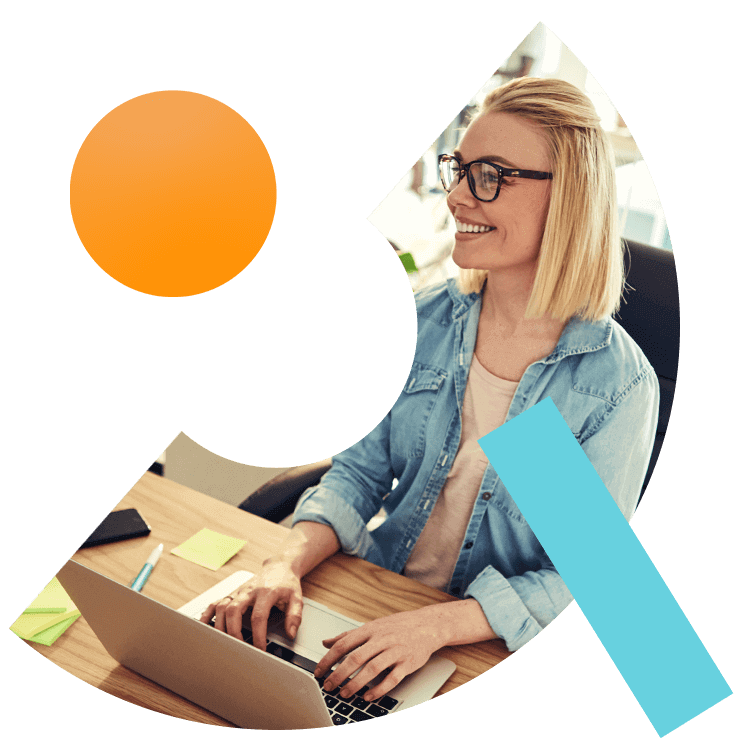 What People Say
Hear What Our Learners Have To Say
We're always there for our customers. 98% of our learners rated their overall experience as good or outstanding. We will always pride ourselves on our customer service. But don't take our word for it, here is what our customers have to say
"The training was engaging and lots of helpful information on the exam and risk assessment, with additional webinars close to the exam date. Great learning methods and good notes and references to use for future reference"

Martin

05.12.2023

"As described above the material is very useful and the team approachable and professional"

Martin

05.12.2023

"Very informative course, perfectly timed with a knowledgeable host."

Christian

29.11.2023

"Please see previous comment."

Christian

29.11.2023

"It was a really great learning experience, very professional staff, training resources, webinars. The overall experience was really great and smooth!"

Muhamed

14.11.2023

"The overall learning experience was great, professional and smooth to me!"

Muhamed

14.11.2023

"great course, great tutor, explained things well"

01.11.2023

"very informative and gave me the knowledge i needed to pass my exams"

01.11.2023

"Excellent course, packed with information and engaging content. I recommend to anyone considering their IEMA qualification!"

24.10.2023

"Excellent course, packed with information and engaging content. I recommend to anyone considering their IEMA qualification!"

24.10.2023