Studying for the NEBOSH General Certificate
Find out exactly what you can expect from your NEBOSH General Certificate learning experience; from starting your course through to sitting your exams.
June 2018
This blog has been updated to reflect the latest modifications and changes to the NEBOSH General Certificate.
When someone says the word 'studying', what do you think of? For some, it immediately conjures up thoughts of late-night study sessions and re-reading notes until something sticks. For others, they think of stuffy classrooms with lots of homework. Luckily, the concept of learning has evolved over the years and there's now over 70 types of learning models to suit all types of learners. This means that nowadays, studying is more often an enjoyable and positive experience.
We know that some of you may still feel apprehensive about studying a new course, so we've walked you through exactly what you can expect from your learning experience; from starting your course right through to sitting your exams.
Before you start
Before you start your course, grab yourself a calendar and make a note of important dates. As a classroom learner, you'll be sent confirmation details with the date, time and location of your course, as well as the date of your exams.
If you've chosen to study online, then you'll need to be aware of assignment submission deadlines, exam registration deadlines, and any webinars or revision sessions you want to attend.
How you'll learn
You can choose to take your NEBOSH General Certificate course via classroom or online learning. Depending on your learning method, you'll touch upon a number of different types of learning techniques throughout your course.
During a classroom course, your health and safety tutor will guide you through the course using their own experiences to put key topics into context. You'll be given a course book for each unit and a workbook with activities and past exam questions for you to have a go at. You can expect to take part in group discussions, interactive activities, pop quizzes and homework to help test and develop your understanding.
Studying via an online course, you'll work through colourful course materials in your own time, and at your own pace. Some online courses are more engaging than others, so depending on your course provider you'll also have access to
Webinars
Interactive activities
Videos
Progress checks
Learner discussions
Tutor support
Ask your provider for a free trial of your online course before you book so you get an idea of exactly how you'll be learning.
Check out our blog post for a full outline of what you'll learn in NEBOSH General Certificate.
Planning your study hours
The NEBOSH General Certificate will take between 80-120 hours of study. This is broken down into taught hours, self-study hours and exam hours.
As an online learner, you'll find everything you need to fulfil the recommended study hours within the online learning platform. It'll have learning materials and course content, as well as extensive resources so you can immerse yourself in research.
If you're taking your course in a classroom, the taught hours will be split across 2 weeks and you'll be expected to carry out private study in your own time, too.
Planning what and when you're going to study in advance can help take away some of the stress of learning, so it's useful to create a timetable and set yourself targets. Remember to be realistic; short, regular time slots are better than long sporadic ones, so consider how much time you have and create a plan that you can stick to.
It's also useful to look for windows of opportunity that won't disrupt your daily schedule. Reading over course notes during your lunch break or listening to audio books while you're travelling are great opportunities to get in some extra studying.
Preparing for your exams
Whether you study in the classroom or online, at the end of your NEBOSH General Certificate course you'll need to complete an open book online exam and a practical risk assessment.
Some course providers will provide you with revision and exam support, either through classroom sessions or webinars, but you'll be expected to do your own revision too.
Knowing how to learn can be just as important as what you learn. Everyone learns differently; some will be happy to read over notes, others prefer visual aids to help them remember key pieces of information. Here are just a few techniques you could try:
Be visual – compile key bits of information into a list of bullet points and use spider diagrams to link them together.
Use audio and multimedia - Record your lectures on a Smartphone so you can listen to them again and pick up information you may have missed at the time.
Reading/writing - Use flash cards or memory cards to make notes on the key issues as you are going along and get a friend, family member or colleague to test you.
Remember practice makes perfect. You'll have access to NEBOSH General Certificate past exam papers, so try sitting them under exam conditions to give you a sense of the amount of quality information you can get down on paper. Depending on your course provider, you'll be able to send your past paper offers to a tutor who will mark them and give you valuable feedback.
You can read everything you need to know about taking your NEBOSH General Certificate exams here.
Study support
Always remember that whichever way you choose to take your NEBOSH General Certificate, you aren't on your own. Create your own online groups or study sessions with other learners to discuss any areas of the course you don't understand and share revision tips and techniques.
Your tutors are there to help you, too. They'll be able to give you support and guidance throughout your course and answer any questions you may have about specific topics, revision, or exams.
If you want more information on the NEBOSH General Certificate, click the button below!
Related Blogs @Model.Properties.HeaderType>
23 Reasons to Study With Astutis in 2023: Part Two

Complete your understanding of the 23 reasons why we are the industry-standard health, safety and environmental training provider in 2023. Read more here!

IEMA Foundation Certificate in Environmental Management: Learner Diaries #3

Read the final instalment in the trilogy of blogs that document a successful venture into the IEMA Foundation Certificate in Environmental Management course. Read more here.

23 Reasons to Study With Astutis in 2023: Part One

In this first instalment, we unpack why you should choose to train with Astutis in 2023. We detail 23 reasons, because, well it's 2023! Discover the first eleven reasons here! Read more now.

IEMA Foundation Certificate in Environmental Management: Learner Diaries #2

Toby's IEMA Foundation Certificate Learner Diary returns with Part Two. In this instalment he covers Elements 4-6, sharing how he managed to pass first time. Read more here.

A Year In-Review: 2022 and Its Effects on Astutis and the Health, Safety and Environmental Industry

Astutis, Managing Director, Steve Terry looks back on the events of 2022 and invites us all to be optimistic as we head towards 2023. Read more here.

How To Maximise Your Virtual Training Experience

Astutis Technical Director, Brenig Moore investigates the world of virtual training, using research and studies to underline the very best practices afforded by virtual training. Read more here.
Case Studies
Real Life Stories
Find out how learners look back on their training with Astutis. Our case studies give our learners, both individual and corporate, a platform to share their Astutis experience. Discover how training with Astutis has helped past learners and delegates make the world a safer place, one course at a time.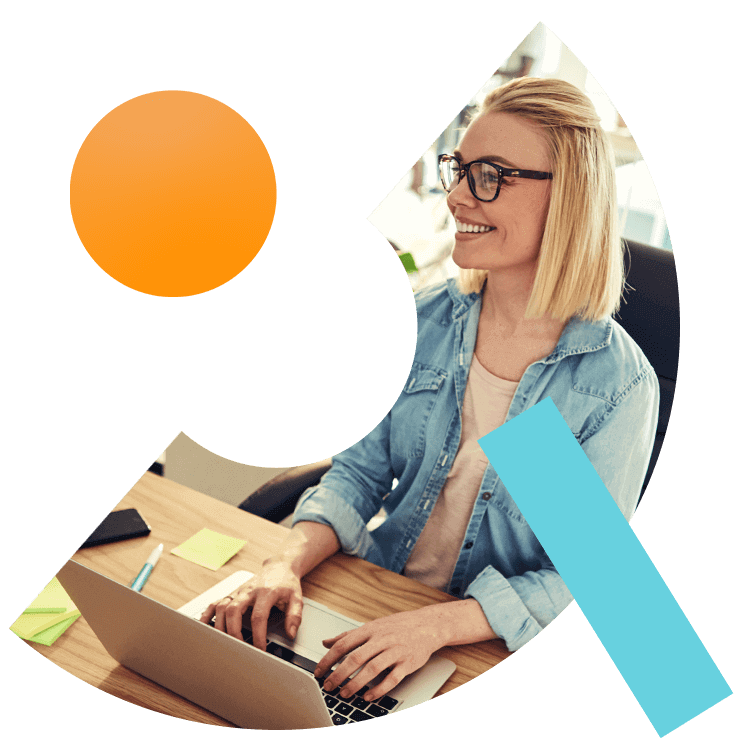 What People Say
Hear What Our Learners Have To Say
We're always there for our customers. 98% of our learners rated their overall experience as good or outstanding. We will always pride ourselves on our customer service. But don't take our word for it, here is what our customers have to say
"From start to finish the service Astutis have provided has been 5 star. Following the amazing experience I have referred multiple colleagues to complete training with Astutis. Great course, great support and great customer service"

Stuart

03.02.2023

"I really enjoyed studying Nebosh with Astutis. I had tried to complete the Nebosh Qualification previously but Astutis made it easier to learn and provided great training resources and support."

Stuart

03.02.2023

"Great customer focus, as usual!"

Gary

01.02.2023

"Excellent course, thank you"

Gary

01.02.2023

"Ever since I started with Astitus in 2018 I have completed two qualifications with them and they have always been quick to respond to queries, they have convenient payment options since I'm based in south Africa, I don't always afford to pay cash due to exchange rates. Hilary is super helpful she will communicate new courses and assist with information and enrolment. If it were possible to do my MSc with them, I would have enrolled with them"

Philiswa Sister

01.02.2023

"The course is very informative and outlines useful information that i will apply on my everyday duties"

Philiswa Sister

01.02.2023

"Course content was good though the on boarding was an issue with sone to and fro to sort wasting time."

26.01.2023

"Content aligned to all learning styles and relevant to risk professionals especially h and s a worthwhile bit of cpd"

26.01.2023

"Astutis advisor training course enrolled me quickly on my course. The course was well detailed, well organised and easy access to the platform for my study."

Saito

26.01.2023

"Good course and well presented. The content is easy to understand with options to listen or read. Videos and flowcharts describe well the content for a better understanding."

Saito

26.01.2023