Embrace a positive environmental culture and become a sustainable leader
January 2022
For his January blog, Steve Terry invites us all on an environmentally charged expedition through Astutis' efforts in sustainable practice, the success of remote learning, the advancement of the Astutis Virtual Academy and planning ahead with COVID-19 in mind. By outlining the changes and amendments Astutis have made to their business model, Steve hopes to help more businesses achieve their green potential.
Climate change and the phenomenon of sustainability will indeed be primed as the most pressing global matter as the new year welcomes us. This is for a good reason. Humanity has been heading towards environmental collapse for some time.
In 2021, Astutis took on the challenge of becoming more environmentally friendly and pledged a sustainable footpath to become more and more sustainable year on year.
This pledge emphasises the value that we place on greener practice. As I have previously declared, in 2020, the Astutis Virtual First campaign saved a minimum of 1,650,000 travel miles.
More and more of our learners now opt out of physical workbooks, which can exceed over 1000 pages in length and detail. We are continually working out new ways to dramatically reduce paper usage with our physical workbooks. Furthermore, the new software allows us to make the digital workbooks even more appealing with 'click to content', and 'voice read' ability built into the design.
This is just the beginning.
We will continue to promote the importance of environmental sustainability. For this reason, Astutis will now offer a FREE IEMA Environmental Sustainability for the Workforce course with EVERY NEBOSH Virtual General Certificate purchase. This offer will be available until 31 March 2022.
The most important aspect of what we offer is knowledge. Knowledge that cannot be more relevant in 2022. With this knowledge, people can be safer, protect those around them and preserve our beautiful planet.
To maximise our ability to deliver health, safety, and environmental training courses, we enhanced our online and virtual offerings to fit learners' needs and requirements.
We streamlined our classroom offerings because learner safety was firmly in our minds. It was imperative that the progress of our learners was not interrupted or indeed compromised.
2022: A New Beginning
Following intensive quality assurance tests and comprehensive consultation with health and safety practitioners worldwide, we have moulded the revolutionary, first of its type, Virtual Academy.
The purpose of the Virtual Academy was at first to ensure all online and virtual courses were up to the Astutis standard, as more and more learners shifted towards that method of learning during the initial COVID-19 lockdowns. However, we began noticing a very promising pattern.
Our Virtual and Online courses mirrored the pass rates of classroom courses, and learner feedback matched the aspirations of our standard.
Learners informed us that the online and virtual offerings were "highly interactive and easy to operate".
Feedback has also touched on the wealth of choice virtual and online courses offer learners. Many learners said they valued their flexibility by choosing the online or virtual format. Meanwhile, some learners have told us that our Virtual offerings especially redefined what they thought was possible for virtual learning.
We continue to invest in 'training our trainers' to get the best out of the courses we deliver and indeed invest in the hardware that we use to deliver excellence every time.
In mid-2021, we reached out to our large corporate customers to help contribute to research on health and safety training. The report asked various individuals from different companies about their attitudes towards online and virtual training.
The report found that over "57% of respondents have shifted towards online or virtual training" and that "78% of respondents viewed their online/virtual training as on par or better" than their experiences in the physical classroom.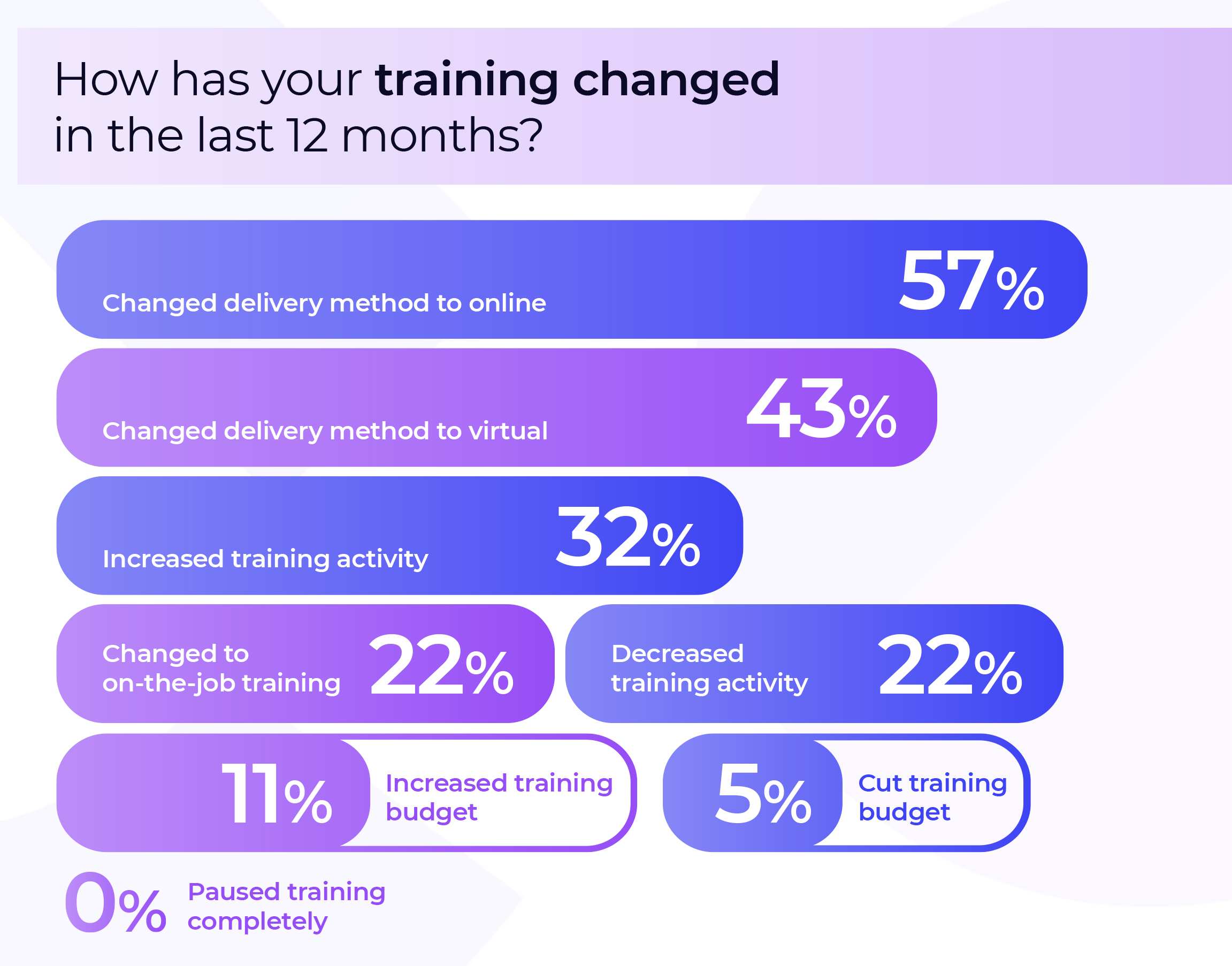 The Astutis Health and Safety Training Report is available to view here.
Going even further, this shift towards online and virtual training has dramatically reduced the carbon footprint for not just us, the training provider, but for you, the learner too. With online and virtual training, learners no longer need to worry about transport, contributing to climate change.
The recordings also enable a degree of contingency during the course – the library of recordings are worth their weight in gold when it comes to the Open Book Examination assessment day.
There is a debate that continues to unravel around the world. What is more important? COVID-19 or Global Warming?
Astutis believes they are both critical, and it is not worth us trying to rank risks when we could try to address both.
However, I do feel that when we reflect in decades to come, the pandemic enables all of us to reimagine how we do things, and this, in turn, will bring and has brought environmental benefits.
Astutis responds by providing those eager to learn - through life-saving and life-changing health, safety and environmental courses - with the roadmap to rewarding careers, safer workplaces and a healthier world.
Our initial response was to ensure our learners feel safer in our hands than ever before. With Virtual and Online training courses, the entire Astutis family can remain safe and proud in their efforts to combat COVID-19 moving forward.
Steve Terry, Managing Director, Astutis.
Case Studies
Real Life Stories
Find out how learners look back on their training with Astutis. Our case studies give our learners, both individual and corporate, a platform to share their Astutis experience. Discover how training with Astutis has helped past learners and delegates make the world a safer place, one course at a time.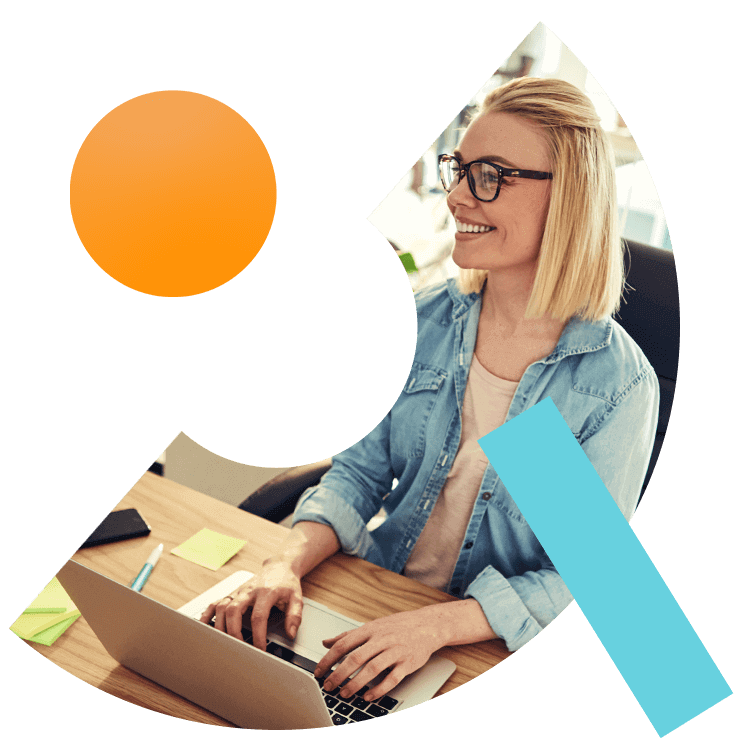 What People Say
Hear What Our Learners Have To Say
We're always there for our customers. 98% of our learners rated their overall experience as good or outstanding. We will always pride ourselves on our customer service. But don't take our word for it, here is what our customers have to say
"Good course content, appropriately paced & delivered with opportunities for questions & group discussion."

05.06.2023

"Good course content & paced."

05.06.2023

"Astutis was in contact with me at all times. They responded very quickly to my queries. It was a pleasure dealing with Astutis"

Axel

05.06.2023

"Instructor had good knowledge of the subject. There were good discussions between the team members and the course material was well layed out."

Axel

05.06.2023

"Course material is comprehensive and good for learning my chosen subject."

Michael

05.06.2023

"My distance learning course is flexible on time to complete to fit around my demanding day job."

Michael

05.06.2023

"I have felt so supported through our my NEBOSH journey. Nothing was too much trouble for them. It was such a positive uplifting experience that come exam day I didn't feel nervous at all"

Lindsay

24.05.2023

"Really great information that I could constantly access to relearn or check things"

Lindsay

24.05.2023

"Good level of detail on all areas covered"

15.05.2023

"A good level of content. practise questions were very useful"

15.05.2023