What is sustainable business?
Read a special piece from our Managing Director about sustainable business and how our continued enivronmental efforts are making a difference.
November 2021
If the past eighteen months have taught us anything, we cannot take anything for granted. We do not know what is around the corner. This, however, does not mean we cannot prepare for whatever circumstance we find ourselves in. Climate change is one of the most significant exceptions to that rule; we know it's happening, and we MUST tackle it head-on.
Having had International Sustainability Week in the last few weeks and more recently the conclusion of COP26 in Glasgow, it seems only apt that I share my thoughts with you.
This piece will look to answer the question 'What is a sustainable business?'. It will touch on how we all must do our bit to approach climate change from a corporate perspective. I will outline the different levels of sustainability in business and how Astutis fit into those levels. I will also be looking into the concept of a sustainable business and how Astutis continues to fight for the future of our beautiful planet.
Doing more with less
Defining sustainability and sustainable business is important to understand how they differ. Firstly, sustainability is about meeting people's needs, now and in the future, whilst getting back within environmental limits. Essentially, this means significant improvements in environmental and social performance while remaining economically viable. In short, sustainability assures intergenerational equity.
The most basic concept of sustainable business can be explained as "doing more with less". Besides sustainable production and consumption, it also means being more efficient and minimising the negative impact on the environment and humanity.
Managing and developing businesses sustainably involves doing more than is demanded by laws and regulations. It requires an individual or business to take ownership of their actions and to change them. Sustainable development meets today's needs without compromising the ability of future generations to satisfy their own.
Management of sustainability can categorised into three dimensions that together contribute to sustainable development:
Economic - profit
Environmental - planet
Social – people
All three dimensions affect each other. Each can subtract or add to another. But if all three elements are infused just right, it can create a prospering profitable, sustainable and sociable business.
Levels of sustainability in business
At Astutis, we take immense pride in our position as industry leaders in health, safety and environmental training. We aspire to educate and inform those looking out for others. We aim to make the world a safer place for everyone. We are aware that we must continue to find ways to limit our impact on the planet with that goal.
We asked those who follow us on our social platforms to reveal whether their business has strategies or plans in place to combat climate change. Thankfully, those who responded revealed good news, that corporate agendas are beginning to place their crosshairs over the issue of climate change. Half of all businesses concerned are focusing on climate change suggesting this number will only rise as time goes on. This is welcome news, but nothing to cheer for just yet.
Below are the universally recognised levels of sustainability in business:
Level 1: A company that has no systematic way of managing environmental impact. Their biggest concern is the fine over non-compliance, and the leadership team has a little-to-no understanding of the risks associated with poor environmental performance.
Level 2: A business with an environmental management system with procedures to minimise their impact. They understand environmental legislation and adopt a risk-based approach to minimise pollution across their sites. The leadership team understand their responsibilities helping to mitigate all risks of potential prosecution.
Level 3: Environmental sustainability is at the heart of the business. It's embedded across all functions and the supply chain as a primary business objective. They're driven by how the environment can impact the business long term. So, their business model considers both the impact they have on the environment and the impact the environment has on them. Environmentally sustainable products and services are the norm, and they have established a competitive edge amongst their stakeholders and the wider marketplace.
Where does Astutis fit into this model?
Our trajectory and journey in the health, safety and environmental training sector have always pointed to our business being firmly in the social camp. Our determination to continually put our learners first has elevated us to quickly become one of the most respected training providers in the UK. Our reputation is spreading across the globe.
As I discussed in my previous blog, the COVID-19 pandemic gave us time to think about our next steps as a business. The pandemic meant learners were no longer able to attend classroom courses, instead transitioning to online learning. We have emphasised and welcomed this change as it radically reduces travel pollution. Our Virtual Learning Academy will be saving approximately 1,650,000 miles a year. We will continue to offer traditional classroom courses to those who prefer them.
Our pride in our customer service means we will always strive to accommodate all learners, including those who feel online learning is not for them. This is why we introduced the Virtual Classroom, a fresh training experience, infusing the intimacy and traditional format of classroom learning with the sustainable and cost-effective benefits of virtual learning. The Virtual Classroom is not a Microsoft PowerPoint substitute. It moves the tutor-learner dynamic to the virtual setting; it completely eliminates the need for travel, making it an entirely environmentally friendly experience.
We have always viewed it as hugely beneficial to engage the entire business. Engraving the core principles of sustainability changes the DNA of the company. It ensures the whole business moves in the same direction, which is critical for efficiency and output. Therefore, we have committed to cutting back our physical notes and turning our attention to innovative techniques, including engaging audio and visual content. This commitment has already affected our environmental impact.
Our steps to function as a primarily social business is obvious as a health and safety training provider, however there have been progressive steps on the environmental side. These steps has allowed us to invest in carbon-neutral courses going forward. It goes without saying that our desire to lead as an environmentally friendly training provider must not negatively affect learner success. With that in mind, I am proud to report that delegate pass rates have increased by 5% from pre-pandemic levels, with a higher proportion of non-physical classroom learners.
Sustainability is about meeting people's needs, now and in the future, whilst getting back within environmental limits. This means significant improvements in environmental and social performance while remaining economically viable. In short, sustainability assures intergenerational equity.
Our goal is to train the world, making it a healthier and safer place in the process, not only ensuring our generation is safe but also for future generations to come. Educating with increasingly sustainable solutions continues to reward the learner and encourages Astutis to be your training provider of choice.
Long may this continue,
Steve Terry, Managing Director, Astutis.
Related Blogs @Model.Properties.HeaderType>
Entering Environmental Sustainability with The Transport Industry

In our blog, we look into our partnership with the transport industry over the years and analyse the positive effect Health, Safety and Environmental training had on improving their environmental compliance and responsibility.

Raising Awareness for Mental Health This World Well Being Week 2022

Astutis joins World Well Being Week 2022 and aims to raise awareness on the importance of well-being, introducing ways to tend to your wellbeing and enhance your mental health.

The Roadmap to Environmental Compliance: How to Build your Environment Improvement Plan

Become accustomed with the latest environmental regulations and legislation and discover how your business can become environmentally responsible with an Environment Improvement Plan. Read more here.

National Clean Air Day: Discover How To Reduce Your Air Pollution Output

Help celebrate National Clean Air Day 2022 by reducing your air pollution output. Read this Astutis guide to find out more!

Men's Health Week 2022: How to Help any Man Struggling in Your Life Today!

There has never been a more important time to destigmatize men's mental health. Find out how you can help the men in your life today in our special blog in support of Men's Health Week 2022.

How to Forge a Career in Sustainability

Are you interested in the sustainability sector? Do you have environmental accreditation or certification but are unsure of how to utilise them? This blog covers everything you will need to know about the emerging sustainability sector.
Case Studies
Real Life Stories
Find out how learners look back on their training with Astutis. Our case studies give our learners, both individual and corporate, a platform to share their Astutis experience. Discover how training with Astutis has helped past learners and delegates make the world a safer place, one course at a time.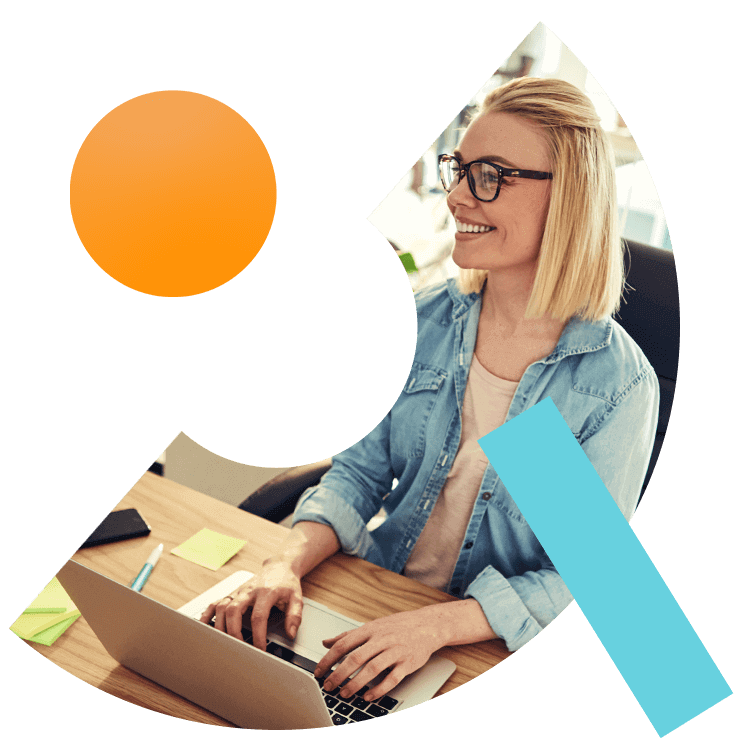 What People Say
Hear What Our Learners Have To Say
We're always there for our customers. 98% of our learners rated their overall experience as good or outstanding. We will always pride ourselves on our customer service. But don't take our word for it, here is what our customers have to say
"professional, Excellent Content of the course, best customer care"

30.06.2022

"excellent Content & referances"

30.06.2022

"Very good and informative"

27.06.2022

"course well managed and engaging"

27.06.2022

"They resolved the problem I had with playing the video quickly."

27.06.2022

"I did this course as a refresher to existing qualifications (that were over 30yrs old). It was interesting with a variety of activities."

27.06.2022

"Well presented, easy to unstand online training course, great study materials. Reasonble prices."

21.06.2022

".great useful well presented course"

21.06.2022

"The course was designed and put together very well . It was easy to follow. This was my first experience with on-line learning and I'm looking forward to completing more courses with astutis."

Stuart

21.06.2022

"Interesting and informative"

Stuart

21.06.2022