8 Tips for Staying Healthy This Ramadan
Are you fasting this Ramadan? Read our 8 top tips that will help keep you feeling energised, focused and uplifted during your fast for a safe, healthy and rewarding experience.
April 2021
Ramadan is one of the most famous religious holidays in the world. Over 1.6 billion people take part in a period of fasting, prayer, self-reflection and community.
Although a time for celebration, Ramadan demands a great deal of sacrifice and self-discipline and can present a set of challenges when it comes to health and safety. Going long periods without food or water can cause fatigue, stress, and dehydration, increasing the risks of accidents and incidents.
Employers need to recognise the risks and put in suitable control measures to support you while you're fasting. However, there's plenty of things you can do to help combat the symptoms of fasting and have a safe, healthy, and rewarding experience. Here are our 8 top tips to help keep you energised, focused, and uplifted during Ramadan.
1. Re-Structure Your Working Day
Fasting can make it difficult to maintain concentration throughout the day, so it's best to tackle demanding tasks in the morning while you have energy from your Suhoor meal. Shift routine tasks to later in the day when the effects of fasting begin to creep in.
2. Exercise in the Evening
Avoid doing physical tasks in the afternoon when the temperature is high and your energy levels begin to drop. Instead, exercise later in the evening when you have energy from your Iftar meal and can rehydrate adequately.
Swap high-intensity workouts for low-impact training that demands less energy and stress on your body. Walking is a great way to improve or maintain your overall health. Just 30 minutes a day can increase cardiovascular fitness, strengthen bones, reduce excess body fat, and boost muscle power and endurance
3. Take Regular Breaks
You may find yourself feeling more tired and stressed during your fast, so be kind to yourself and allow yourself more breaks throughout the day. If you feel tired, try going for a walk to get some fresh air and raise your oxygen levels.
4. Talk to Your Colleagues
Fasting can have a significant impact on your mood and productivity. Maintain open communication with your colleagues and manager so they're aware you're fasting and can support you with your workload or working hours.
You could also use the opportunity to raise awareness of the meaning behind Ramadan amongst non-Muslim colleagues to help create a more inclusive work environment.
5. Do Not Skip Meals
Whatever time it is, make sure you don't skip your Suhoor meal. Fill yourself up with complex carbohydrates like brown rice and wholemeal bread. These will help balance your energy levels and keep you feeling full longer.
6. Maintain a Healthy Diet
Eating a well-balanced diet full of vitamins and nutrients will help keep your body and mind strong, give you more energy, and allow for better sleep.
Ensure your meals have plenty of fresh fruits, vegetables, and protein. In the morning, opt for complex carbohydrates like wholegrain and wholemeal to help regulate your energy throughout the day. Then choose simple carbohydrates which can be broken down quickly to be used as energy during your Iftar meal.
7. Stay Hydrated
Increase your water intake to 3 litres between Iftar and Suhoor to decrease the risk of dehydration. Foods such as watermelon, cucumber, celery, and tomatoes will also help keep you hydrated with their high water content.
8. Get Plenty of Rest
An accumulated lack of sleep will affect your concentration, focus, and decision-making. If you can't get the recommended 8 hours of sleep in the night, then make sure you schedule some time to rest during the day. Just 10-20 minutes of sleep in the afternoon will help re-energise you, lift your mood, and improve performance for the rest of the day.

Are you responsible for managing the health and safety of your team? Take a look at our top 7 tips for supporting your employees during Ramadan.
Develop your skills this Ramadan!
Related Blogs @Model.Properties.HeaderType>
NEBOSH Level 6 Diploma | The Ultimate Astutis Guide

Discover everything you can ever need to know concerning the NEBOSH Diploma with this essential Astutis one-stop guide. Read more here.

CPR and First Aid: The Ultimate Astutis Guide

Protect your workforce with this guide on all things first aid and CPR! Read more here.

Why Your Organisation Needs an Environmental Manager

Enock Ebbah, Astutis' prized sustainability expert, discusses the benefits of having an environmental manager to an organisation. Find out more here.

How To Pass The NEBOSH National General Certificate

Learn how to master the NEBOSH National General Certificate assessments with our comprehensive guide!

The Ultimate Eco-Friendly Office Checklist

Discover how your can turn your office into a sustainable powerhouse with the ultimate Astutis checklist.

Evaluating and Addressing Risk Factors for Musculoskeletal Disorders in Retail

Discover the most common workplace injuries in the retail industry and why we believe the NEBOSH General Certificate is the best defence!
Case Studies
Real Life Stories
Find out how learners look back on their training with Astutis. Our case studies give our learners, both individual and corporate, a platform to share their Astutis experience. Discover how training with Astutis has helped past learners and delegates make the world a safer place, one course at a time.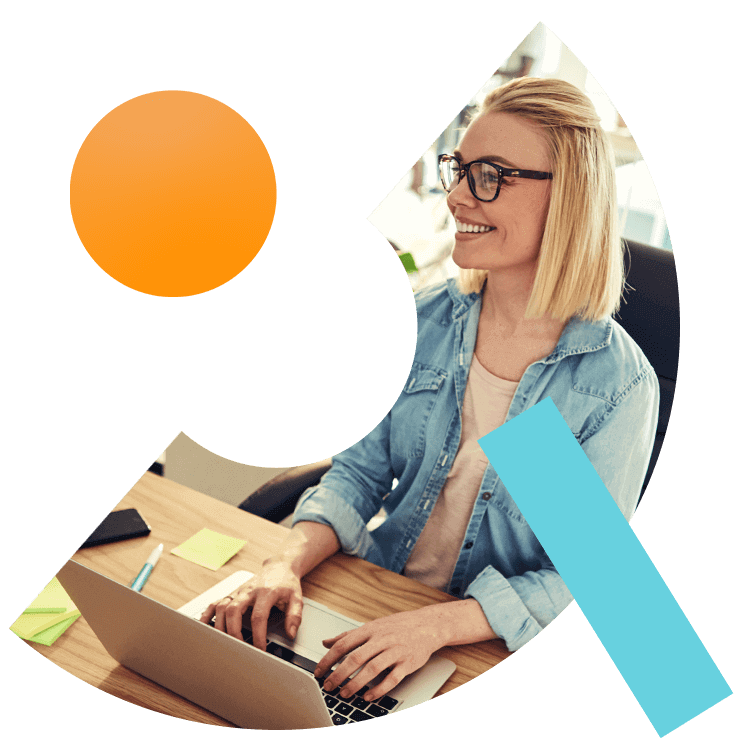 What People Say
Hear What Our Learners Have To Say
We're always there for our customers. 98% of our learners rated their overall experience as good or outstanding. We will always pride ourselves on our customer service. But don't take our word for it, here is what our customers have to say
"The training was engaging and lots of helpful information on the exam and risk assessment, with additional webinars close to the exam date. Great learning methods and good notes and references to use for future reference"

Martin

05.12.2023

"As described above the material is very useful and the team approachable and professional"

Martin

05.12.2023

"Very informative course, perfectly timed with a knowledgeable host."

Christian

29.11.2023

"Please see previous comment."

Christian

29.11.2023

"It was a really great learning experience, very professional staff, training resources, webinars. The overall experience was really great and smooth!"

Muhamed

14.11.2023

"The overall learning experience was great, professional and smooth to me!"

Muhamed

14.11.2023

"great course, great tutor, explained things well"

01.11.2023

"very informative and gave me the knowledge i needed to pass my exams"

01.11.2023

"Excellent course, packed with information and engaging content. I recommend to anyone considering their IEMA qualification!"

24.10.2023

"Excellent course, packed with information and engaging content. I recommend to anyone considering their IEMA qualification!"

24.10.2023