8 Tips for Staying Healthy This Ramadan
Are you fasting this Ramadan? Read our 8 top tips that will help keep you feeling energised, focused and uplifted during your fast for a safe, healthy and rewarding experience.
April 2021
Ramadan is one of the most famous religious holidays in the world. From 13 April, over 1.6 billion people will take part in a period of fasting, prayer, self-reflection, and community.
Although a time for celebration, Ramadan demands a great deal of sacrifice and self-discipline and can present a set of challenges when it comes to health and safety. Going long periods without food or water can cause fatigue, stress, and dehydration, increasing the risks of accidents and incidents.
Employers need to recognise the risks and put in suitable control measures to support you while you're fasting. However, there's plenty of things you can do to help combat the symptoms of fasting and have a safe, healthy, and rewarding experience. Here are our 8 top tips to help keep you energised, focused, and uplifted during Ramadan.
1. Re-structure Your Working Day.
Fasting can make it difficult to maintain concentration throughout the day, so it's best to tackle demanding tasks in the morning while you have energy from your Suhoor meal. Shift routine tasks to later in the day when the effects of fasting begin to creep in.
2. Exercise In The Evening.
Avoid doing physical tasks in the afternoon when the temperature is high and your energy levels begin to drop. Instead, exercise later in the evening when you have energy from your Iftar meal and can rehydrate adequately.
Swap high-intensity workouts for low-impact training that demands less energy and stress on your body. Walking is a great way to improve or maintain your overall health. Just 30 minutes a day can increase cardiovascular fitness, strengthen bones, reduce excess body fat, and boost muscle power and endurance
3. Take Regular Breaks.
You may find yourself feeling more tired and stressed during your fast, so be kind to yourself and allow yourself more breaks throughout the day. If you feel tired, try going for a walk to get some fresh air and raise your oxygen levels.
4. Talk To Your Colleagues.
Fasting can have a significant impact on your mood and productivity. Maintain open communication with your colleagues and manager so they're aware you're fasting and can support you with your workload or working hours.
You could also use the opportunity to raise awareness of the meaning behind Ramadan amongst non-Muslim colleagues to help create a more inclusive work environment.
5. Don't Skip Meals.
Whatever time it is, make sure you don't skip your Suhoor meal. Fill yourself up with complex carbohydrates like brown rice and wholemeal bread. These will help balance your energy levels and keep you feeling full longer.
6. Maintain A Healthy Diet.
Eating a well-balanced diet full of vitamins and nutrients will help keep your body and mind strong, give you more energy, and allow for better sleep.
Ensure your meals have plenty of fresh fruits, vegetables, and protein. In the morning, opt for complex carbohydrates like wholegrain and wholemeal to help regulate your energy throughout the day. Then choose simple carbohydrates which can be broken down quickly to be used as energy during your Iftar meal.
7. Stay Hydrated.
Increase your water intake to 3 liters between Iftar and Suhoor to decrease the risk of dehydration. Foods such as watermelon, cucumber, celery, and tomatoes will also help keep you hydrated with their high water content.
8. Get Plenty Of Rest.
An accumulated lack of sleep will affect your concentration, focus, and decision-making. If you can't get the recommended 8 hours of sleep in the night, then make sure you schedule some time to rest during the day. Just 10-20 minutes of sleep in the afternoon will help re-energise you, lift your mood, and improve performance for the rest of the day.

Are you responsible for managing the health and safety of your team? Take a look at our top 7 tips for supporting your employees during Ramadan.
Develop your skills this Ramadan!
Related Blogs @Model.Properties.HeaderType>
23 Reasons to Study With Astutis in 2023: Part Two

Complete your understanding of the 23 reasons why we are the industry-standard health, safety and environmental training provider in 2023. Read more here!

IEMA Foundation Certificate in Environmental Management: Learner Diaries #3

Read the final instalment in the trilogy of blogs that document a successful venture into the IEMA Foundation Certificate in Environmental Management course. Read more here.

23 Reasons to Study With Astutis in 2023: Part One

In this first instalment, we unpack why you should choose to train with Astutis in 2023. We detail 23 reasons, because, well it's 2023! Discover the first eleven reasons here! Read more now.

IEMA Foundation Certificate in Environmental Management: Learner Diaries #2

Toby's IEMA Foundation Certificate Learner Diary returns with Part Two. In this instalment he covers Elements 4-6, sharing how he managed to pass first time. Read more here.

A Year In-Review: 2022 and Its Effects on Astutis and the Health, Safety and Environmental Industry

Astutis, Managing Director, Steve Terry looks back on the events of 2022 and invites us all to be optimistic as we head towards 2023. Read more here.

How To Maximise Your Virtual Training Experience

Astutis Technical Director, Brenig Moore investigates the world of virtual training, using research and studies to underline the very best practices afforded by virtual training. Read more here.
Case Studies
Real Life Stories
Find out how learners look back on their training with Astutis. Our case studies give our learners, both individual and corporate, a platform to share their Astutis experience. Discover how training with Astutis has helped past learners and delegates make the world a safer place, one course at a time.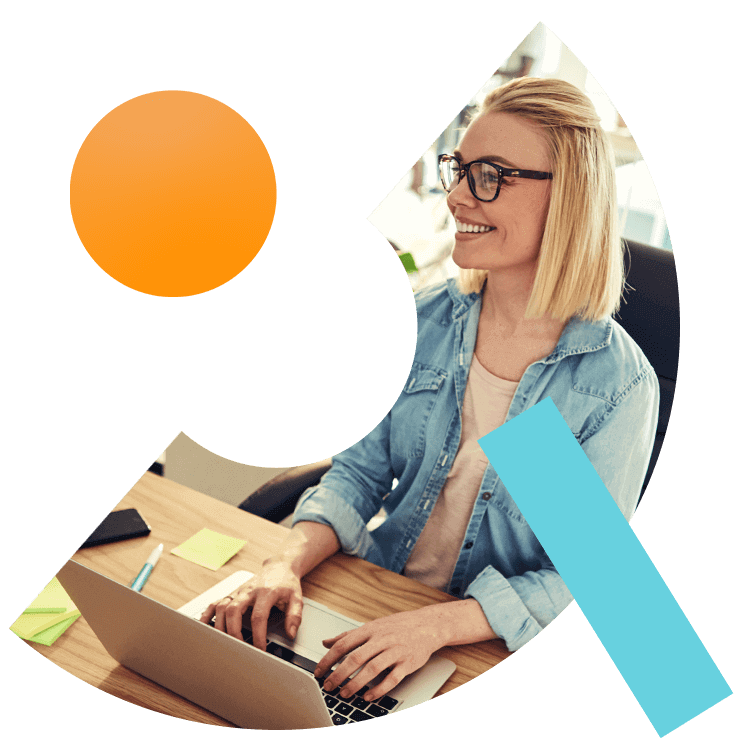 What People Say
Hear What Our Learners Have To Say
We're always there for our customers. 98% of our learners rated their overall experience as good or outstanding. We will always pride ourselves on our customer service. But don't take our word for it, here is what our customers have to say
"From start to finish the service Astutis have provided has been 5 star. Following the amazing experience I have referred multiple colleagues to complete training with Astutis. Great course, great support and great customer service"

Stuart

03.02.2023

"I really enjoyed studying Nebosh with Astutis. I had tried to complete the Nebosh Qualification previously but Astutis made it easier to learn and provided great training resources and support."

Stuart

03.02.2023

"Great customer focus, as usual!"

Gary

01.02.2023

"Excellent course, thank you"

Gary

01.02.2023

"Ever since I started with Astitus in 2018 I have completed two qualifications with them and they have always been quick to respond to queries, they have convenient payment options since I'm based in south Africa, I don't always afford to pay cash due to exchange rates. Hilary is super helpful she will communicate new courses and assist with information and enrolment. If it were possible to do my MSc with them, I would have enrolled with them"

Philiswa Sister

01.02.2023

"The course is very informative and outlines useful information that i will apply on my everyday duties"

Philiswa Sister

01.02.2023

"Course content was good though the on boarding was an issue with sone to and fro to sort wasting time."

26.01.2023

"Content aligned to all learning styles and relevant to risk professionals especially h and s a worthwhile bit of cpd"

26.01.2023

"Astutis advisor training course enrolled me quickly on my course. The course was well detailed, well organised and easy access to the platform for my study."

Saito

26.01.2023

"Good course and well presented. The content is easy to understand with options to listen or read. Videos and flowcharts describe well the content for a better understanding."

Saito

26.01.2023