7 Ways to Support Your Employees During Ramadan
Whether you're headquatered in Dubai or managing a team in London, you're likely to have an employee who will be taking part in the popular holy month of Ramadan. Read our top tips for supporting employees during their fast to create an inclusive positive work culture.
April 2021
Ramadan is the ninth month of the Islamic lunar calendar. Around 1.6 billion Muslims will take part in the spiritual holiday worldwide. Whether you're headquartered in Dubai or managing a team of workers in London, you'll likely have an employee who will be taking part in this popular religious holiday.
Ramadan is a time for spiritual reflection, prayer, generosity, and being together with family and friends. Many people will make a special effort to connect with their communities and refrain from eating and drinking between sunrise and sunset – also known as fasting.
As an employer, it's important to recognise how religious observance can impact the workplace. Reduced productivity, reduced working hours, and an increased risk of ill-health are all scenarios you might encounter this month.
Here are 7 ways to show support to employees during Ramadan and help reduce any associated risks with fasting.
1. Keep Workers Inside
Ramadan often falls during the spring/summer months. In some GCC countries, temperatures during this time can reach upwards of 38 degrees! Heat in the workplace can cause fatigue, low productivity, and heat stroke, especially when combined with no food or water.
Have your employees stay inside or offer shaded rest during the hottest time of the day. Dehydrated workers are often at a higher risk of exhaustion, so limit physical activity during times of fasting to reduce the risk of injury.
Read more advice on managing the risk of heat in the workplace here.
2. Consider Flexible Working Hours
Meal times are a time of celebration and togetherness during Ramadan. But people can only have them at sunset and sunrise.
Allow your employees the flexibility to start work earlier or later so they can spend this time with their families. It would help if you also considered allowing reduced working hours so that your employees can attend mosque and get well-needed rest.
UAE Labour Law demands that working hours be reduced by two hours during Ramadan. If you're a UK employer, consider granting your workers the same courtesy during their religious holiday.
3. Reduce Workload
People can often find it hard to concentrate and become less productive while fasting. Avoid adding additional stress by postponing deadlines and important projects until after Ramadan.
Instead, allow your employees to catch up on the small tasks they've been putting off all year. When they resume normal working capacity after Ramadan, they'll be ready to get stuck in with an organised, clear workload.
4. Raise Awareness
Some workers may feel aggrieved when others are allowed a reduced workload and working hours. Consider setting a policy relating to religious holidays.
Encourage conversations and discussions in the workplace to raise awareness and understanding of Ramadan amongst non-Muslim workers. This will help encourage an inclusive environment and build a positive work culture that accepts different cultures and beliefs.
5. Provide Medical Care
Fasting workers are at a higher risk of fatigue, dizziness, headaches, muscle ache, weakness, and poor mental health, all of which can lead to injury and ill-health.
Ensure you provide adequate first aid or medical assistance should anyone feel unwell during work. Avoid letting workers carry out long-working if they're fasting and provide additional support in case of an emergency.
6. Allow More Breaks
Low blood sugar levels and dehydration can leave workers with "brain fog," making it much harder to concentrate for long periods of time.
Allow your employees to take regular breaks to rest and get some fresh air throughout the day. Short bursts of air are proven to increase oxygen in the bloodstream and boost energy levels, helping employees become more productive throughout the day.
7. Be Considerate
Fasting requires an incredible amount of self-control. Show consideration and encourage other employees to avoid eating or drinking in front of anyone going without. Avoid arranging social coffee mornings and instead opt for activities that Muslims feel comfortable taking part in, like group walks or virtual games.
Are you responsible for reducing risk in your workplace? Please take a look at our NEBOSH General Certificate online course, the most popular qualification for risk management professionals!
Develop your skills this Ramadan!
Related Blogs @Model.Properties.HeaderType>
Choosing The Right Health, Safety and Environmental Training Course For You

Thinking about entering into the rewarding world of health and safety? This blog will outline everything you need to know and consider before jumping in!

What Jobs Can I Get With the NEBOSH International General Certificate?

Discover how the NEBOSH International General Certificate can dramatically increase your employability with Astutis blog. Read more here.

Safety and Wellness Programmes: The Link to Stress and Work Productivity in the Workplace

Effective wellness and safety programmes can yield significant results, reduce stress and increase productivity in the workplace. Why do so many businesses still fail to acknowledge the importance of them?

What are NEBOSH Closing Interviews

Understand what NEBOSH exam closing interviews are and what is required to ensure you pass your exams with this Astutis blog.

Remote Work Safety: 5 Best Practices to Teach Your Employees

Understanding how to work productively at home is crucial in the modern working environment. Here are our tips!

The Risks and Effects on Health of Asbestos Exposure

Take a deep dive into the risks associated with exposure to asbestos and how it can effect long-term health problems. Find out more here.
Case Studies
Real Life Stories
Find out how learners look back on their training with Astutis. Our case studies give our learners, both individual and corporate, a platform to share their Astutis experience. Discover how training with Astutis has helped past learners and delegates make the world a safer place, one course at a time.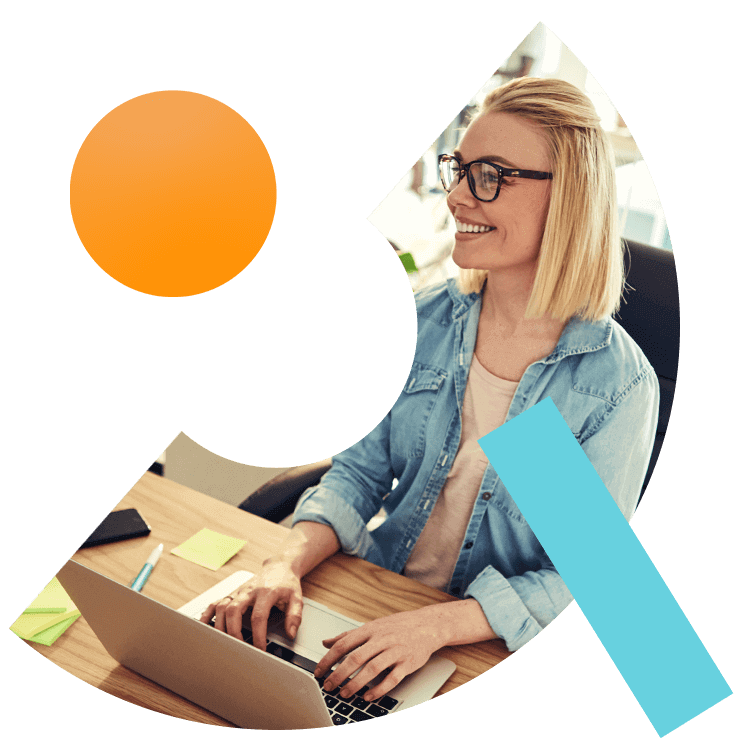 What People Say
Hear What Our Learners Have To Say
We're always there for our customers. 98% of our learners rated their overall experience as good or outstanding. We will always pride ourselves on our customer service. But don't take our word for it, here is what our customers have to say
"The "Managing Safely" course typically covers various topics such as risk assessment, hazard identification, accident investigation, legal responsibilities, and implementing control measures. It aims to enhance my understanding of health and safety management systems and empower me to create a safer working environment. By completing the course last week , I gained valuable insights into best practices for managing safety in the workplace, which can benefit both me and my organization."

14.09.2023

"Perfect training: The "Managing Safely" course with Astutis seems to have provided me with valuable knowledge and skills for improving health and safety management in the workplace."

14.09.2023

"Tutor new subject well and help in any way he could so we understand the different sections"

Tracey

17.08.2023

"Interesting and informative"

Tracey

17.08.2023

"There was no need to use the customer service as the course instructions were clear"

14.08.2023

"It was a good course, as I had not completed an exam for such a long time I found this challenging, it would have been helpful that there was more focus on how to structure the answers"

14.08.2023

"The course was good overall. Online classes can be difficult and I much prefer the classroom experience but due to circumstances and availability online was the option chosen. FSC1 was very good with lots of interaction. But no forward planning or discussion was given to FSC2. Because of a lot of experience in the fire industry and risk assessments I carried on without giving the question enough scrutiny which meant a refer and a costly resit. 5 minutes of discussion and forward planning for FSC2 would have avoided that. All that said I'm aware I took it too lightly."

Peter

10.08.2023

"A good online course, with good interaction. Be positive and be part of it. Some people sit quietly by that wouldn't happen in a classroom. Ask questions and understand, everything is there for you."

Peter

10.08.2023

"Great learning experience! Astutis was there every step of the way!"

Michelle

18.07.2023

"Actually purchased through my company - they selected a great partner"

Michelle

18.07.2023