22 Reasons to study with Astutis in 2022: Part Two
February 2022
This is the second instalment of the "22 Reasons To Study with Astutis in 2022" series. In these pieces, we will go through why Astutis is becoming one of the fastest-growing training providers globally. In this particular piece we will be going through reasons 12-22, so let's dive in!
If you missed part one, be sure to give it a read and discover the other half of the reasons why Astutis could be perfect for you!
12, Flexibility
We believe a happy learner is a successful learner. Happy learning can only be achieved through a certain level of flexibility. This flexibility can come in many different forms.
Astutis offer a completely flexible approach to training that moulds around the requirements of any learner or client. Different learning methods constitute differing levels of flexibility; for example, Distance learning offers complete flexibility for the learner to train at the pace, where, when and how they want. Meanwhile, the Virtual Classroom course is widely considered the hybrid of classroom and virtual learning engineered to fit around a person's busy lifestyle. Learners are given a Virtual class schedule, and learners do not have to be there in person. Learners can even opt for evening lessons if their day is too busy.
Astutis are here to tailor your training experience around you.
13, Customer Service
The ability to uphold long and trusting relationships with our learners and clients starts with adhering to exemplary customer service. This means from the moment a learner inquiries regarding a course to the days after completing a course - Astutis are there to help and support in any way.
Our quest for sustaining the Astutis standard begins with our LiveChat team, which maintain at least a 96% approval rating in their interactions.
Our Sales team are a delightful bunch of experts who can help with queries and issues along the way. Whilst studying a course, learners will contact our Operations team, who will help ensure everything is on track, especially around exam season!
14, Course Library
Having a diverse selection of courses is pivotal to enhancing all health and safety areas. It is also imperative to cover an entire training catalogue to prepare learners for the workplace as health, safety, and environmental training providers.
Learners can choose from a varied range of accredited courses that cover foundational level understanding to the very top of the corporate ladder for business executives. Learners can pick their preferred accreditation, be that IOSH, NEBOSH, IEMA or CDM, and follow a progression pathway to help them reach their potential.
15, Astutis Approved
As discussed above, we offer a vast range of health, safety and environmental courses covering the entire workplace aspect of health and safety. However, we wanted to establish the Astutis standard, which offers niche training to fit specific requirements.
From this, we created Astutis Approved, a collection of training courses entirely curated and constructed by Astutis. Astutis Approved offers specific training in Asbestos Awareness, Confined Spaces Safety and Fire Risk Assessment and Fire Safety Management. The overwhelming benefit of Astutis Approved courses are that they cater for more exact requirements, which may not be offered in the more extensive accredited courses. This is further exemplified by introducing the Astutis Stress and Wellbeing Toolkit that we believe is critical in the modern workplace, especially after the effects of the COVID-19 pandemic.
16, Exam or Assessment Support
We all know how stressful exam season can be. It's vital to have tutor support leading up to the exam time. For this reason, Astutis organise special exam webinars dedicated entirely to ensuring learners are where they need to be heading into exam or assessment season. Learners can use this time to brush up on course content they need help with or engage in revision exercises with their tutor. On top of this are the course forums where learners can help each other prepare for their exams and assessments by asking questions and planning virtual hangouts.
17, International Courses
One of the most rewarding aspects of health, safety, and environmental training is seeing learners put that training to use in the workplace, making the world a safer place for everyone. This is magnified when we see someone on the other side of the world reach their potential, pass their course and take that knowledge into their job.
Qualifications such as the NEBOSH International Diploma for Occupational Health and Safety Management Professionals, the NEBOSH International General Certificate in Occupational Health and Safety and the NEBOSH International Technical Certificate in Oil and Gas Operational Safety are all some of the international offerings we offer.
The difference between the UK and the International versions of these courses consists of law and regulatory bodies. Learners can apply their learning to international law and health and safety regulations to ensure the training benefits them the most.
18, Learning Formats
As discussed in the Flexibility section, we offer a complete range of learning options to accommodate every learner's requirements. In all we offer;
Online *MOST POPULAR* - Learners will be given access to our award-winning CMS platform, where they can learn and train at their pace when, where and how they want. The online platform also includes our brand new Astutis TrackSmart and Astutis ExamSmart, which assist learners in keeping on track with their independent studies and allow for more personalised help for exams and assessments.
Virtual Classroom - Our exclusive brand new format combines the intimate nature of in-person training with independent, flexible virtual learning. The Virtual Classroom format provides virtual lessons scheduled to fit the learner; we now offer evening courses to help busier individuals during the day. Learners no longer need to feel anxious about returning to the physical classroom; now, the learning comes to them!
Distance - If you prefer to have complete control over your training, the Distance format is probably the format for you. Learners can choose between physical hard copy notes or PDF materials, and once they receive them, they are off to learn independently. This format is very popular among learners who prefer to self-study with complete autonomy over their studies. But you won't get rid of us that easily. Distance learners can join exclusive Astutis webinars to ponder important course topics and discuss any potential issues with our industry-leading tutors.
Classroom - The old fashioned classroom format is still available for a number of our courses, but as we progress with our environmental mission, we will be limiting the availability of classroom courses. But fear not! Learners can still attend in-person training courses with Astutis and reap the physical benefits of traditional classroom learning.
OnlinePlus+ - The OnlinePlus+ format comprises the Distance format with the Virtual Classroom format. It allows for a customised level of flexibility where learners can join webinars with tutors and learners to discuss course content and then resume their independent learners. OnlinePlus+ doesn't offer lessons like the Virtual Classroom; instead, learners are invited to workshop tutorials and have on-demand access to recordings.
19, Learner Support
A huge part of why we are proud of our relationships with our learners and clients is learner support. Whether through our Operations department helping with on-course inquiries or through our tutors delivering all-important webinars on critical exam/assessment information, we strive to always be there for our learners at every stage in their training experience.
20, Funding Options
We understand the level of investment health, safety and environmental training course could be. Some qualifications can be a little pricey, and one of the most frequently asked questions is whether there are any funding options for purchasing a course.
We offer two different funding options to purchase a qualification with us. These are:
1, ReAct Funding in Wales - This is eligible for residents in Wales who have been made redundant or under a notice of redundancy in the last three months. You can claim up to £1500 of funding for training.
2, Armed Forces ELCAS Funding - Armed Forces members can get financial support for higher-level learning. Astutis are an approved and registered partner of Enhanced Learning Credits Administration Service (ELCAS), so you can secure funding to study with us. Our ELC provider number is 5238.
21, Workplace Training
Having a health and safety compliant workforce who can be relied upon t adhere to the latest health, safety, and environmental regulations is critical moving forward.
Astutis offer on-site workplace training, in which the training is brought to the doorstep of your business, reducing any impact the training may have on your business. For more information on how Astutis continue to deliver excellent workplace training listen to our podcast.
22, Consultancy Services
Our partnerships go beyond physical training. We can also play a pivotal role in consultancy. We have a large team of full-time Chartered Health and Safety and Environmental Consultants in several sectors. These sectors include aviation, construction, logistics, manufacturing, food, and the public sector. As Practitioners, they share their in-depth knowledge and experience, offering organisations independent expertise to make them more compliant and safer for their workforce.
So there you have it! Remember, if you did not get to read part one, be sure to check it out to uncover even more reasons why studying with Astutis could be for you! Discover our latest Health, Safety and Environmental Courses below.
Case Studies
Real Life Stories
Find out how learners look back on their training with Astutis. Our case studies give our learners, both individual and corporate, a platform to share their Astutis experience. Discover how training with Astutis has helped past learners and delegates make the world a safer place, one course at a time.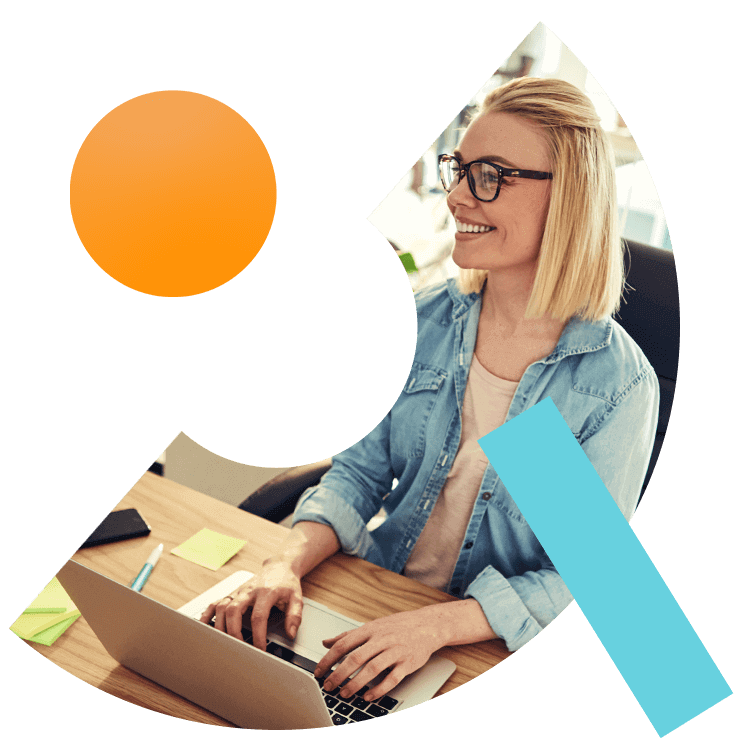 What People Say
Hear What Our Learners Have To Say
We're always there for our customers. 98% of our learners rated their overall experience as good or outstanding. We will always pride ourselves on our customer service. But don't take our word for it, here is what our customers have to say
"I have felt so supported through our my NEBOSH journey. Nothing was too much trouble for them. It was such a positive uplifting experience that come exam day I didn't feel nervous at all"

Lindsay

24.05.2023

"Really great information that I could constantly access to relearn or check things"

Lindsay

24.05.2023

"Good level of detail on all areas covered"

15.05.2023

"A good level of content. practise questions were very useful"

15.05.2023

"The course was great, very through and professionally taught. The facilitator Huw did a brilliant job of teaching each subject/element in context through great examples and stories."

03.05.2023

"The content was interesting, relevant and up to date. The teacher was fun, engaging and did a great job of giving real life examples and stories that helped put it all into context."

03.05.2023

"I liked the course. I thought the practice exam could have been better with only 18 questions for a practice exam when the real exam is 30. Also the marking references didn't match your handbook, possibly due to it being an IEMA practice exam,"

Andrew

03.05.2023

"Good course. Some cheeky questions in the exam which have no real connection to environment and were more like HR questions around ethics and diversity"

Andrew

03.05.2023

"Good communication with info sent in a timely manner"

13.04.2023

"An interesting course with good and relevant content"

13.04.2023