Entering Environmental Sustainability with The Transport Industry
June 2022
Similar to many industries, the transport industry continues to evolve at an exceptionally fast pace.
The journey of evolution can be difficult and quite often, people get drawn to the obstacles ahead when continuously moving from point A to point B. It can be a challenging task to ensure you remain environmentally responsible while managing your evolution.
It's also essential to ensure best practices are followed when it comes to your workplace. Every industry should not only maintain but also improve best practices and proactively acknowledge health and safety in everything they do.
As a leading Health, Safety and Environmental training and consultancy provider, here in Astutis we take enormous pride in our presence and involvement in the transport industry.
Since our inception over two decades ago, we have partnered with several global industry-leading transport giants, establishing the industry standard in health and safety.
In our blog, we look into our partnership with the transport industry over the years and analyse the positive effect Health, Safety and Environmental training had on improving their environmental compliance and responsibility.
Our partnership with Bentley Motors
Bentley Motors Limited is a British manufacturer and marketer of luxury cars and SUVs. Founded in 1919, Bentley has amassed a reputation as a premium brand in the transport industry with their cars showcasing the first James Bond car in the famous Ian Fleming novels and the original Casino Royale film.
We credit our successful partnership on our identical, consistent drive for the very best. It began in 2016 with discussions of the implementation of NEBOSH, IOSH and IEMA training.
We recommended the NEBOSH General Certificate in Occupational Health and Safety and the NEBOSH Diploma for Occupational Health and Safety Management Professionals.
The NEBOSH General Certificate embeds pivotal health and safety fundamentals for workforces needing a rejuvenation of their health and safety skillsets. The NEBOSH Diploma, meanwhile, provides comprehensive health and safety toolkit whilst also gifting intangible leadership skills designed to turn managers and supervisors into true leaders.
Similar to Astutis, Bentley has always held a strong passion for the environment and is determined to ensure its work is as environmentally friendly as possible. For this reason, we recommended a package of IEMA courses designed to inform and educate their workforce on environmental practice.
Bentley consistently desires to adapt to the latest environmental best practices. For this reason, we recommend that staff be enrolled on the IEMA Foundation Certificate in Environmental Management. The Foundation Certificate was engineered to provide an introductory understanding of greener practice and the mindset required to manage effectively with the environment firmly in mind.
Its older and wiser sibling is the IEMA Certificate in Environmental Management. Offering more precise detail about environmental responsibility, we were able to educate Bentley staff on the latest breakthroughs in the environmental industry. Their staff were able to achieve Practitioner IEMA status (PIEMA). PIEMA status invites holders to join an exclusive tier of IEMA membership that helps broaden environmental understanding and offers wider employment opportunities.
Our Partnership with Northern Rail
Northern Rail is a significant subsidiary of the Department for Transports rail network. With over 2500 train services daily visiting nearly 550 locations, Northern Railways play a vital role in the north of England by connecting tens of thousands of people to work, family, leisure, and education daily.
In 2016, Northern Railway invited us to tender the opportunity to become their partner of choice for all Health, Safety and Environmental training. It required training their whole network and 6000 members of staff.
We recommended a large package of health, safety and environmental courses to reinvigorate the business's health and safety mentality. We also integrated a number of our Astutis Approved courses which offer a more refined approach to more niche areas of concern. These include enrolling staff in the Fire Risk Assessment, which provides the latest guidance and foresight on fire risks and completing fire risk assessments.
We also recommended that staff undertake the Managing Contractors, which enabled Northern Rail staff to comply with HSG 159 and INDG 368 systems.
Northern Rail was pleased with our implementation of several fundamental IEMA courses. Northern Rail was initially interested in upskilling its staff to be environmentally aware. That interest has only grown as we continue to educate staff on environmental law compliance and sustainable strategies.
Our Partnership with Network Rail
Network Rail owns, operates and develops Britain's rail infrastructure.
Network Rail consists of fourteen routes supported by five Network Rail regions, each led by a managing director. The five Network Rail regions are Eastern, North West & Central, Scotland's Railway, Southern and Wales & Western.
Our partnership with Network Rail has prospered for over ten years. We initially proposed a CDM course to staff for a more concrete understanding of design regulations. Then we focused on implementing a package focused on sustainability.
We recommended a myriad of courses oriented toward environmental sustainability, notably the IEMA Environmental Sustainability Skills for the Workforce, the IEMA Environmental Sustainability Skills for Managers and the IEMA Leading with Environmental Sustainability.
These courses helped to embed a proactive and forward-thinking culture toward environmental responsibility. We were able to help senior executives confidently navigate the ever-changing ecological landscape and how a greener strategy can radically improve their business. The training also helped establish an efficient system of analysing environmental data and effective communication.
Astutis continues to support various needs within the business. We work closely with the Training Team at the Network Rail head office to report learner progress and provide day-to-day Account Management support. Several service level agreements are in place to provide an excellent standard of service.
We pride ourselves on delivering and supporting Network Rail personnel with the blueprint of health and safety with the NEBOSH Diploma and environmentally focused courses, such as the IEMA Sustainability Skills for the Workforce.
Final Takeaways:
Astutis continue to train global giants in the transport industry in the latest Health, Safety and Environmental training practices. We are immensely proud of our close relationship with the industry.
Astutis offer a plethora of Environmental Accredited training courses that can transform a business from executive to ground-floor level with a proactive attitude towards Health and Safety.
The IEMA Foundation Certificate in Environmental Management and the IEMA Certificate in Environmental Management offer a complete, comprehensive training programme focusing on environmental legislation and the aforementioned, environmental management.
Regardless of your industry, you can always drive positive change and support the fight toward a greener future. Astutis is here to support you! Kickstart your Environmental and Sustainability journey today. Learn more here.
Case Studies
Real Life Stories
Find out how learners look back on their training with Astutis. Our case studies give our learners, both individual and corporate, a platform to share their Astutis experience. Discover how training with Astutis has helped past learners and delegates make the world a safer place, one course at a time.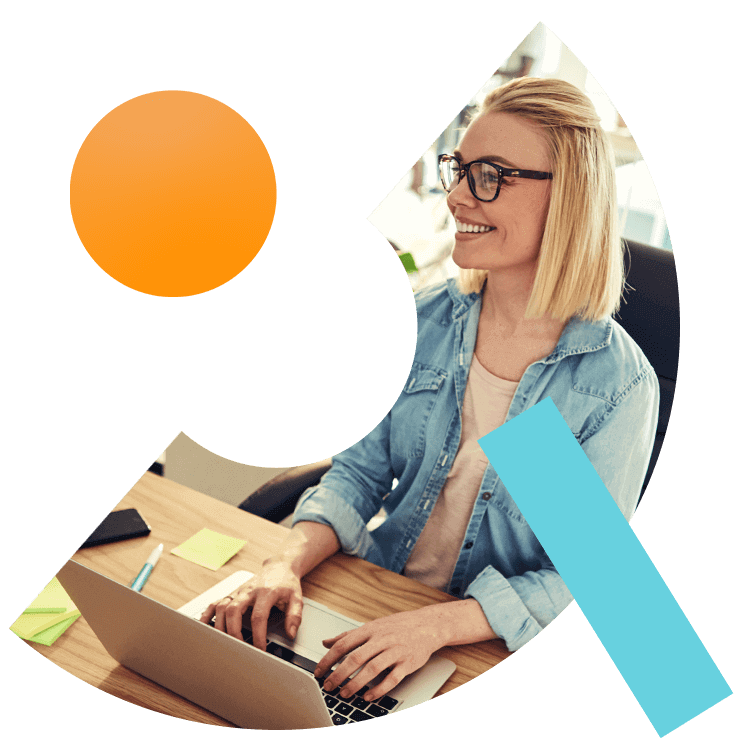 What People Say
Hear What Our Learners Have To Say
We're always there for our customers. 98% of our learners rated their overall experience as good or outstanding. We will always pride ourselves on our customer service. But don't take our word for it, here is what our customers have to say
"The "Managing Safely" course typically covers various topics such as risk assessment, hazard identification, accident investigation, legal responsibilities, and implementing control measures. It aims to enhance my understanding of health and safety management systems and empower me to create a safer working environment. By completing the course last week , I gained valuable insights into best practices for managing safety in the workplace, which can benefit both me and my organization."

14.09.2023

"Perfect training: The "Managing Safely" course with Astutis seems to have provided me with valuable knowledge and skills for improving health and safety management in the workplace."

14.09.2023

"Tutor new subject well and help in any way he could so we understand the different sections"

Tracey

17.08.2023

"Interesting and informative"

Tracey

17.08.2023

"There was no need to use the customer service as the course instructions were clear"

14.08.2023

"It was a good course, as I had not completed an exam for such a long time I found this challenging, it would have been helpful that there was more focus on how to structure the answers"

14.08.2023

"The course was good overall. Online classes can be difficult and I much prefer the classroom experience but due to circumstances and availability online was the option chosen. FSC1 was very good with lots of interaction. But no forward planning or discussion was given to FSC2. Because of a lot of experience in the fire industry and risk assessments I carried on without giving the question enough scrutiny which meant a refer and a costly resit. 5 minutes of discussion and forward planning for FSC2 would have avoided that. All that said I'm aware I took it too lightly."

Peter

10.08.2023

"A good online course, with good interaction. Be positive and be part of it. Some people sit quietly by that wouldn't happen in a classroom. Ask questions and understand, everything is there for you."

Peter

10.08.2023

"Great learning experience! Astutis was there every step of the way!"

Michelle

18.07.2023

"Actually purchased through my company - they selected a great partner"

Michelle

18.07.2023