How to Become a Health and Safety Manager | Astutis
Are you ready to become a health and safety manager? Do you want help on how to become one? This blog offers advice, tips and anything in between!
August 2023
Health and Safety Manager is one of the most sought after job roles in the health and safety industry. But the journey to get there isn't always easy. It takes a great deal of knowledge, skills, care, and passion for taking on the coveted role.
This blog will examine how you can start your journey to becoming a health and safety manager today! It will offer guidance to those looking to take those initial first steps or climb the ladder further. Combining the advice in this blog with a high level of motivation means nothing can stop you from achieving what you want.
Dedication to Your Craft
The most successful leaders in history all have one thing in common – a desire to learn. They all dedicated time to expand their knowledge. It's no different for the modern leaders of today.
A crucial trait for any aspiring Manager is a dedication to improvement. Whether that's keeping up with the latest trends, adapting to new technology, or just expanding industry-specific education. A commitment to ongoing learning is a sure-fire way to stand out when a promotion or job offer is on the line.
Understanding the latest health and safety trends by reading the most updated publications on health and safety. Organisations such as the Health and Safety Executive or the Safety and Health Practitioner offer valuable information on breaking news related to health and safety.
The Astutis blog and news pages are constantly updated with interesting and concentrated content engineered to inspire and inform readers. Make sure you keep tabs on both pages in the future.
Education for a Health and Safety Manager
A fool-proof way to make yourself more valuable to potential employers is to enhance your education. A specialist health and safety Diploma or Certificate, combined with the right work experience, can be influential in making you stand out against other candidates.
It would be best to position yourself as a well-rounded and strategic thinker, not someone who can control hazards. A health and safety qualification is an invaluable tool for any Health and Safety role. It will prove your capability to potential employers.
Over 50% of job advertisements now demand a high-level qualification as an essential qualification. It's a credential that can help accelerate your entry into the club.
We at Astutis, offer a broad range of qualifications designed to not only improve your health and safety standards but also to better your leadership skills. As explored above, the NEBOSH Diploma for Occupational Health and Safety Management Professionals is widely considered the gold standard qualification for health and safety managers.
If you have not yet started your journey, the NEBOSH General Certificate is commonly cited as the perfect first step into the health and safety management world.
The General Certificate introduces learners to the skills and knowledge required to create a safe and healthy place for people to work and visit. It is NEBOSH's most popular level 3 qualification. Meanwhile, the Diploma builds upon the study of the General Certificate. It will further the knowledge with more sophisticated and intricate fundamentals explored as part of the course.
Must-Have Soft Skills for Managers
Formal, accredited education is a vital part of becoming a viable Health and Safety Manager candidate. But no job advert comes without the want for essential soft skills.
Soft skills are the traits that serve you in any job role. They are the personal attributes you display when you interact with colleagues, solve problems, or manage your workload.
Being a Health and Safety Manager demands strong leadership, communication and teamwork skills. The role is just as much about managing people and their behaviour as it is creating policies. You should also display the drive to make decisions, solve problems and empower your team to take the initiative and be the best they can be.
These soft skills are the attributes your peers and workforce will see on a day to day basis. These are the traits that can rub off on your co-workers, making their productivity and output improve as a result. Showcasing soft skills improves collective productivity, making it hugely advantageous.
Must-Have Technical Skills
As with any role, you must do the day-to-day job to become a Health and Safety Manager. Typical job responsibilities include;
Interpreting legislation
Writing policies
Investigating accidents
Controlling hazards
Creating safe systems of work
Managing contractors
Influencing behaviour
Carrying out risk assessments
Developing management systems
Auditing and reviewing performance
Working at height
Lone working
Being able to recognise and control hazards, including radiation, noise, mental health, manual handling, DSE, hazardous substances, work equipment, fire, electrical.
These are the skills that you need to do the job successfully. Therefore ensuring you have complete confidence in the skills above before applying means your chances of landing the job will be much higher.
Health and Safety Career Options
Of course, Health and Safety Manager isn't the only road you can take. You could become a consultant, trainer, public speaker or even a researcher.
You might decide to become an advocate for the profession and publish insight that'll inspire others to follow in your footsteps. You might set your sights even higher – global head of health and safety, or even CEO. Our very own Technical Director, Brenig Moore, worked within the health and safety industry for over 30 years before starting Astutis and becoming a Technical Director.
All of these career opportunities require a willingness to learn, the ability to lead and take the initiative, and the capability to provide exceptional value to the leadership team at your organisation.

Reach Across Departments to Gather Knowledge
Health and safety are no longer seen as a bolt-on department. It stands its ground as a strategic function alongside other vital skills such as Finance, Human Resources or Marketing. From improving sickness rates to protecting the cost of investment, and influencing brand reputation – health and safety have a role to play across every department.
A good Manager gets involved with operations and works internally with other departments. Health and Safety is no longer a silo function; it has its hand in every part of its operations.
The most effective, in-demand managers of today are strategic thinkers, business leaders and have a strong focus on setting the strategic vision and driving growth initiatives. Combining specialist risk management knowledge with business acumen and knowledge of technology is highly marketable.
Become a Thought Leader
The same traits and skills that make valuable managers – leadership, empathy, people skills, willingness to teach and learn – will help you accelerate a career as a thought leader, too.
Ensure you establish your profile. Remember, there are plenty in the same boat, you are a commodity, and you must sell yourself to get to where you want to go. It could help to see yourself as your brand. Having a further understanding that everything you do, create and display affects how potential employers perceive you. Having a profile across social media, especially LinkedIn can be very advantageous. It will help to (literally) connect you to potential employers and job openings for a health and safety manager.
Being proactive and sharing your knowledge with your industry will get you noticed by employers and your peers. Not only does it help progress the profession and subsequently contribute to the improvement of workplaces everywhere. It also shows you as someone willing to help and contribute – critical attributes for any job role.
Step Out of Your Comfort Zone to Move Ahead
Moving ahead with anything in life requires you to step outside of your comfort zone. To go beyond your traditional area of expertise and expand your skillset. Furthering your career in health and safety is no different. You must embrace new skills, taking ownership of data and becoming a trusted advisor to your company.
In risk management, doing the same thing over and over again can undoubtedly show consistency and precision. But it can also be a hindrance and lead to rigidity, lack of progress, and inflexibility to change. It takes an ever-evolving Health and Safety professional to fill an ever-evolving role – or create a new role entirely.
Be sure to push yourself and test your knowledge. Don't be scared of being wrong because failure is how the human race learns and ultimately evolves. Failure should also inspire the drive individuals to need to succeed and not accept anything less.
Just remember that sometimes your goal may change along the way. Life never stays still, and things are bound to evolve and change. Sometimes you discover more about yourself, and in some cases, the journey can be more important than the end goal. You might decide that becoming a health and safety manager is not for you and find a different calling.
To those reading still looking for that opportunity to become a health and safety manager, this guide has everything you need to begin your journey. Push yourself and your dedication forward, start your training and upskill yourself to be ready and be prepared to step out of your comfort zone.
Your future is right in front of you; seize it!
Related Blogs @Model.Properties.HeaderType>
NEBOSH Level 6 Diploma | The Ultimate Astutis Guide

Discover everything you can ever need to know concerning the NEBOSH Diploma with this essential Astutis one-stop guide. Read more here.

CPR and First Aid: The Ultimate Astutis Guide

Protect your workforce with this guide on all things first aid and CPR! Read more here.

Why Your Organisation Needs an Environmental Manager

Enock Ebbah, Astutis' prized sustainability expert, discusses the benefits of having an environmental manager to an organisation. Find out more here.

How To Pass The NEBOSH National General Certificate

Learn how to master the NEBOSH National General Certificate assessments with our comprehensive guide!

The Ultimate Eco-Friendly Office Checklist

Discover how your can turn your office into a sustainable powerhouse with the ultimate Astutis checklist.

Evaluating and Addressing Risk Factors for Musculoskeletal Disorders in Retail

Discover the most common workplace injuries in the retail industry and why we believe the NEBOSH General Certificate is the best defence!
Case Studies
Real Life Stories
Find out how learners look back on their training with Astutis. Our case studies give our learners, both individual and corporate, a platform to share their Astutis experience. Discover how training with Astutis has helped past learners and delegates make the world a safer place, one course at a time.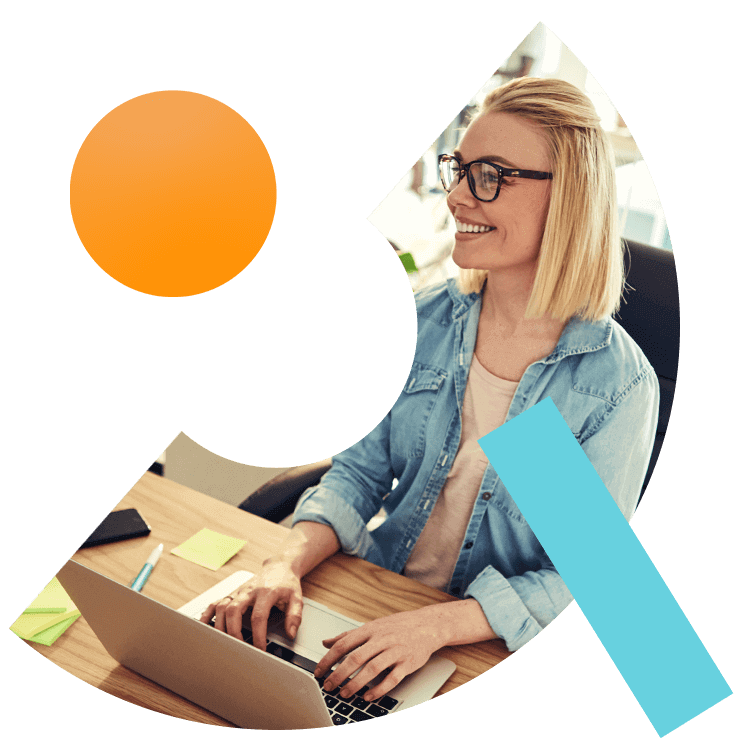 What People Say
Hear What Our Learners Have To Say
We're always there for our customers. 98% of our learners rated their overall experience as good or outstanding. We will always pride ourselves on our customer service. But don't take our word for it, here is what our customers have to say
"The training was engaging and lots of helpful information on the exam and risk assessment, with additional webinars close to the exam date. Great learning methods and good notes and references to use for future reference"

Martin

05.12.2023

"As described above the material is very useful and the team approachable and professional"

Martin

05.12.2023

"Very informative course, perfectly timed with a knowledgeable host."

Christian

29.11.2023

"Please see previous comment."

Christian

29.11.2023

"It was a really great learning experience, very professional staff, training resources, webinars. The overall experience was really great and smooth!"

Muhamed

14.11.2023

"The overall learning experience was great, professional and smooth to me!"

Muhamed

14.11.2023

"great course, great tutor, explained things well"

01.11.2023

"very informative and gave me the knowledge i needed to pass my exams"

01.11.2023

"Excellent course, packed with information and engaging content. I recommend to anyone considering their IEMA qualification!"

24.10.2023

"Excellent course, packed with information and engaging content. I recommend to anyone considering their IEMA qualification!"

24.10.2023