Study Tips from a NEBOSH Diploma Award Winner!
November 2018
At the NEBOSH graduation ceremony at Warwick University, I was delighted to share in celebrating the success of Diploma learners with their families. One person who had a lot to celebrate was Debbie Mitchell who won the best candidate award for the NEBOSH Diploma Unit B for 2018. What an achievement it is! To put it into context it means she achieved top marks out of around 450 people who also took Unit B of this coveted health and safety qualification in 2018.
Debbie who is Health, Safety and Environment Manager at Bournemouth Airport shared with me her experience of studying, working and juggling family life as mum to a six year old. If you are planning to take the NEBOSH Diploma, read Debbie's story - her motivations for choosing this qualification, managing her studies and preparing for the exams.
First of all, what do you do?
As HSE Manager, I am responsible for the development and implementation of the occupational health and safety management system at Bournemouth Airport including auditing, incident investigation, advice, reporting, training, campaigns etc. plus the promotion of health and safety as a whole. I am also responsible for the development and implementation of our environment management system and community engagement in line with our corporate social responsibility strategy.
So, what made you decide to take the NEBOSH Diploma?
I was interested in progressing my career and professional development. So I decided on the NEBOSH Diploma as opposed to other available qualifications because I wanted to develop my understanding of areas of health and safety that didn't necessarily form part of my direct role here at the airport. However when I started to get to grips with the topics I was quite surprised at how relevant the hazards within my role.
I knew a number of people who had undertaken the qualification, but I hadn't really quite understood the breadth of the content on the Diploma.
How did you get started with the NEBOSH Diploma?
I pushed to take the NEBOSH Diploma with my employer who supported me also in terms of financial assistance. I chose to study online learning rather than class because it is more flexible. I anticipated that there would be a lot of work involved. Motivation is a key factor for online learning, but I have managed to fit the course around work and family commitments
You've won the Best Candidate for Unit B - an incredible achievement! How did you study and prepare for your exams?
I did have a loose plan for studying, although due to my personal circumstances, this required a lot of flexibility! I tried to work at lunchtimes when I had time to fit it in and most evenings and weekends. I do have family commitments though, so most work was undertaken after my 6 year old's bedtime!
I am the type of person that requires a looming deadline to really focus on revision, so I would say that I didn't start revising early, but became extremely focused on the lead up to exams.
I used past papers, and questions within the online learning modules to aid revision. This really helped me to understand how to answer questions in the 'NEBOSH way'. I think it is important not to rely solely on learning stock answers though, as I feel it is more important to have an understanding of the topics and practical applications in a number of different circumstances.
I found the additional resources such as HSE case studies and YouTube videos helpful for practical application of theoretical learning. These made the topics come to life and I could then understand the reading material in a practical context. I have used as much information as is available out there. I did find the course notes with the HSE ACOPs and guidance very useful, so reading these reinforced the learning.
What advice can you offer considering the NEBOSH Diploma?
The main piece of advice I would give is that there is a lot of work involved, and there are no short cuts. Make sure you know the subject inside out, and understand the practical application. I did find past exam questions useful. I would say however, that as long as you manage your time effectively, and make study time focused, it doesn't have to consume everything else in your life (well, except on the lead up to exams!), and it is definitely worth it in the end. Most of all there are no short cuts, so just take the time learning and understanding the course material.
If you are currently studying for the NEBOSH Diploma we have a number of posts on NEBOSH Diploma study techniques, answering exam questions and writing the DNI unit.
More NEBOSH Diploma Study Guides
How has completing the NEBOSH Diploma affected how you work?
I have already noticed my confidence in the subject has improved. I also now have a much greater understanding of the health and safety culture within my organisation and ways to improve it.
Do you have any future study plans?
Now, after completing my Diploma I am planning to take a well-earned rest from education! I am happy in my current position within my workplace, but am always open to new opportunities and challenges!
Related Blogs @Model.Properties.HeaderType>
An Introduction To Everything You Need To Know About Sustainability

We hear about sustainability all the time, let's take a step back and remind ourselves why it is so important.

What is Net Zero and How Do We Get There?

Uncover the importance of Net Zero and discover how each us can achieve their own version of Net Zero. Find out this and more in the latest blog by Astutis Managing Director, Steve Terry.

Discussing a strategic approach to the climate crisis: An introduction to the revolutionary IEMA Pathways to Net Zero

Discover how a decarbonisation plan could radically improve the environmental impact of your business with the IEMA Pathways to Net Zero course.

The Astutis Guide to Environmental Management Jobs

Curious about the career prosects in the environmental management sector? This blog will identify three amazing jobs that could be ideal for you!

Earth Day: The Most Important Day of 2022

Discover the history and importance of Earth Day 2022!

What is the IEMA Certificate for Environmental Management?

Uncover everything you need to know regarding the IEMA Certificate in Environmental Management. Explore course topics, benefits of studying the course and course difficulty level in Astutis' blog here.
Case Studies
Real Life Stories
Find out how learners look back on their training with Astutis. Our case studies give our learners, both individual and corporate, a platform to share their Astutis experience. Discover how training with Astutis has helped past learners and delegates make the world a safer place, one course at a time.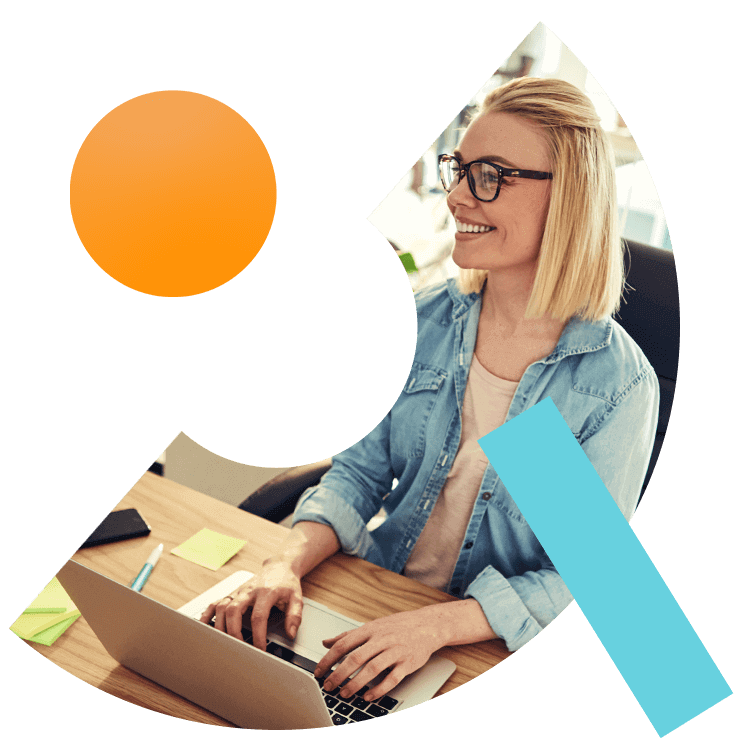 What People Say
Hear What Our Learners Have To Say
We're always there for our customers. 98% of our learners rated their overall experience as good or outstanding. We will always pride ourselves on our customer service. But don't take our word for it, here is what our customers have to say
"The course was informative and well presented with plenty of interactive opportunity rather than just a power point presentaation with the tutor reading the pages to you like some training providers."

Alan

26.05.2022

"Thoroughly enjoyed the day."

Alan

26.05.2022

"Service within the speed of sound. Very helpful and recommend what is necessary. Knowledge is key. Treating you with the greatest respect and make you feel part of the family. I will recommend anyone, anytime"

Pearl Fiona

18.05.2022

"Very informative and tons of information available. Assisting when needed and value for the price. Loved the videos as you can relate it to your own workplace. What you learn, you can make the difference in your own workplace"

Pearl Fiona

18.05.2022

"Excellent service, very helpful weather it be via email or on the website chats, quick response!"

18.05.2022

"The contents in the course is very detailed and knowledgeable, links to videos for more understanding per section is of great value especially for distance learning."

18.05.2022

"Yes, definitely, and I will propose to other friends or colleagues who ever want or have this similar training service!"

xie

12.05.2022

"Nice and wonderful, best practice and choice"

xie

12.05.2022

"Service is very professional, quick response to queries at any time... Always here to help.. I see a good coordination between the team. Thanks. Keep it up"

Jean Francois Stephan

12.05.2022

"Course is well désigned and vert user friendly."

Jean Francois Stephan

12.05.2022