Remote Work Safety: 5 Best Practices to Teach Your Employees
August 2023
Let's take our minds back for one brief thought.
If we imagine the early days of the COVID-19 pandemic, the behaviour of us as humans changed. People were told to stay at home, people were told to minimise social gatherings, and people were told, when/where appropriate, to work from home.
This blog will analyse why society will continue to utilise remote working and reap its benefits. However, understanding how to maximise remote working to your or your staff's advantage is pivotal to making the most of it. This blog will, therefore, also highlight five core strategies that will help you take advantage of home working.
---
Designate a Dedicated Workspace
A very commonly discussed idea is that remote working requires a specific, dedicated working area. But why?
Well, quite simply, it adds form and structure. If you have a dedicated area of space designed solely for working, it helps to integrate the structure from the office into your home. Fundamentally, this helps mentally differentiate between work and leisure, which has been a problem in recent years. Research has shown that those who utilise remote working have needed help separating the work/personal life balance. A clearly defined office/room/area solely for work can add that separation to your life balance.
Next, ensure your workspace is organised, well-lit, and comfortable to enhance focus and productivity. Most organisations will require a risk assessment or, at the least, evidence that the area is safe to work in, so ensuring the area remains clean is pivotal. Then comes the decisions around what is allowed in the area. This is entirely up to the individual - what distractions would you incorporate into your workspace? This is a question that only the individual or organisation can answer. If you can work productivity with distractions, go for it. If not, you must police your surroundings to deliver on your role.
Establish a Routine
One massive benefit of the office environment over other alternatives is its traditional structure. A specific routine comes by repeating when you leave the house, saying hello to co-workers as you first see them, etc. For remote workers (especially during the pandemic), studies suggested workers suffered from isolation and poor well-being. Establishing a routine from home, however small, will ensure that structure is added to your day. This helps signal to your brain that it's time to work and maintains a sense of normalcy, making it easier to transition into a productive mindset.
Set Clear Goals and Priorities
Define your tasks and objectives for the day, just like you would in the office environment. This will help add a sense of direction to your working day. We suggest breaking your work into smaller, manageable tasks and prioritising them. Use techniques like the Pomodoro Technique (working in focused intervals followed by short breaks) to maintain productivity and prevent burnout. Everyone has their preferred working methodology - of getting the most out of their day - it's important to try to resemble that at home. This is vital to ensure your time remains productive. Be sure to set targets and goals when you have your list of tasks for the day.
Minimise Distractions
We have mentioned distractions before; however, how to avoid/take advantage of distractions is purely down to the individual. We advise limiting any distractions that could detract from your quality of work and production. However, some of us prefer a level of sound in the background. If that is, indeed, the case, be sure to avoid falling into the trap of being distracted. This goes beyond avoiding your television. It is about identifying potential distractions in your home environment and taking proactive steps to minimise them. Consider turning off non-essential notifications on mobile devices, informing family members or housemates of your working hours, and using tools like website blockers to avoid getting sidetracked by social media or entertainment sites. It's about getting to the mindset of working and restricting anything that could jeopardise the professional nature of that mindset. Going further, consider whether wearing professional clothes during those working hours helps establish the feeling of working, even in a homely environment.
Stay Connected and Communicate
We've touched on the feelings of isolation remote workers felt during the COVID-19 pandemic. Isolation remains a factor today, especially for those who work from home regularly. The best remedy is regular communication with colleagues and supervisors. We recommend video conferencing tools for meetings and check-ins to maintain a sense of connection and collaboration. Clear and effective communication ensures everyone is on the same page and promotes a positive work environment. It also reinforces the symbolic nature of your team and sustains the connection required to remain as a unit and not become isolated. Most organisations have incorporated different software that acts as reporting and communication tools - it's essential to utilise these platforms even more when remote working.
Project management tools, in particular, help to add organised structure to long-distance colleagues' workloads. When appropriately used, all staff should be able to decipher what work their colleague completes and vic versa.
---
Conclusion
Understanding how to maximise the flexibility and convenience of remote working is pivotal to modern business operations. It is now a mainstay in contemporary society, with organisations globally hiring more and more staff to work remotely or in a hybrid fashion - remote working is here to stay. However, knowing how to reap the benefits of remote working can prove challenging depending on the individual's preferences. We strongly suggest keeping to the five tips listed above to ensure the maximum gains are taken from remote working, wherever it may be.
For the latest health, safety and environmental industry trends, expert insights and exclusive offers be sure to sign up to the Astutis Newsletter!
Subscribe to our newsletter
Sign up for our newsletter.
Case Studies
Real Life Stories
Find out how learners look back on their training with Astutis. Our case studies give our learners, both individual and corporate, a platform to share their Astutis experience. Discover how training with Astutis has helped past learners and delegates make the world a safer place, one course at a time.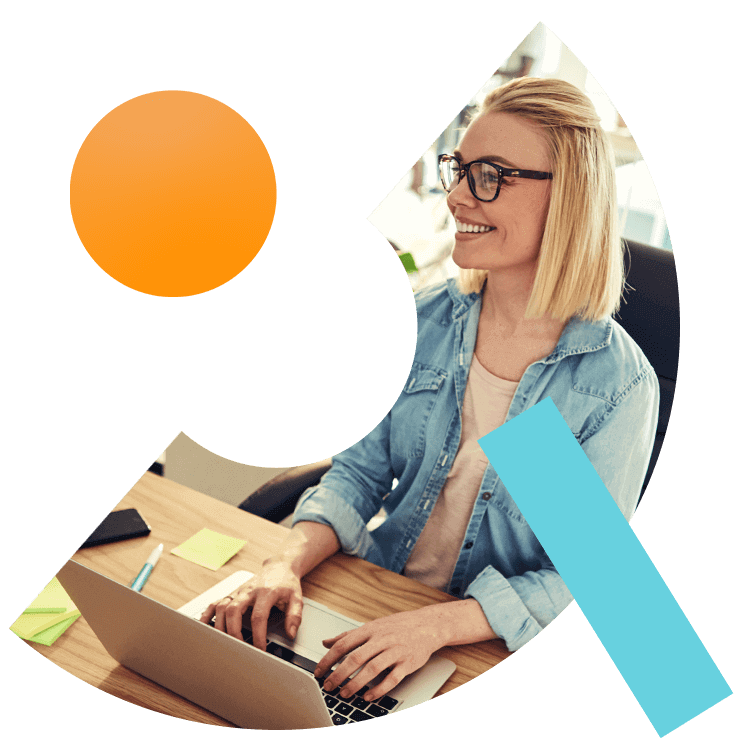 What People Say
Hear What Our Learners Have To Say
We're always there for our customers. 98% of our learners rated their overall experience as good or outstanding. We will always pride ourselves on our customer service. But don't take our word for it, here is what our customers have to say
"The "Managing Safely" course typically covers various topics such as risk assessment, hazard identification, accident investigation, legal responsibilities, and implementing control measures. It aims to enhance my understanding of health and safety management systems and empower me to create a safer working environment. By completing the course last week , I gained valuable insights into best practices for managing safety in the workplace, which can benefit both me and my organization."

14.09.2023

"Perfect training: The "Managing Safely" course with Astutis seems to have provided me with valuable knowledge and skills for improving health and safety management in the workplace."

14.09.2023

"Tutor new subject well and help in any way he could so we understand the different sections"

Tracey

17.08.2023

"Interesting and informative"

Tracey

17.08.2023

"There was no need to use the customer service as the course instructions were clear"

14.08.2023

"It was a good course, as I had not completed an exam for such a long time I found this challenging, it would have been helpful that there was more focus on how to structure the answers"

14.08.2023

"The course was good overall. Online classes can be difficult and I much prefer the classroom experience but due to circumstances and availability online was the option chosen. FSC1 was very good with lots of interaction. But no forward planning or discussion was given to FSC2. Because of a lot of experience in the fire industry and risk assessments I carried on without giving the question enough scrutiny which meant a refer and a costly resit. 5 minutes of discussion and forward planning for FSC2 would have avoided that. All that said I'm aware I took it too lightly."

Peter

10.08.2023

"A good online course, with good interaction. Be positive and be part of it. Some people sit quietly by that wouldn't happen in a classroom. Ask questions and understand, everything is there for you."

Peter

10.08.2023

"Great learning experience! Astutis was there every step of the way!"

Michelle

18.07.2023

"Actually purchased through my company - they selected a great partner"

Michelle

18.07.2023