Ready for ISO 14001
The revision to ISO 14001 has been long awaited.The revision to ISO 14001 has been long awaited.
October 2015
ISO 14001 is the most widely accepted environmental management system in the world. The revision to ISO 14001 has been long awaited.
The new environmental management standard offers significant benefits to its users compared to its 1996 and 2004 predecessors. These benefits focus on two areas:
Integration with other standards
Additional requirements
Integration
ISO 14001:2015 is specifically designed to help the increasing number of organisations who wish to have an integrated management system. The revised structure is based on the widely understood and highly effective Plan-Do-Check-Act Model. This provides easier integration between ISO 14001, ISO 9001 and the impending replacement for OHSAS 18001, ISO 45001, which is expected in 2016.
Additional Requirements
The standard's additional requirements focus on corporate sustainability and competitive advantage through the following:
An emphasis on leadership from top management
Understanding of the strategic context of the organisation's activities
Stakeholder engagement and communication
A focus on the effective management of risks and opportunities; risks may be both to and from the organisation
Integration of a life cycle perspective into the design and development of products and services
Attendees on the IEMA Associate Certificate in Environmental Management course, for example, will already be familiar with these topics and their critical importance to the organisation's economic resilience.
Effective leadership underpins all successful management systems. Both ISO 14001:2015 and the impending ISO 45001 require top management to lead, promote, communicate and direct others in short, to lead from the front and to lead by example.
Transition
Organisations which are currently certified to ISO 14001 have a three-year transition period in which to attain the requirements of the new standard. They should be considering a gap analysis which considers both the requirements of ISO 14001 together with other applicable standards such as ISO 9001 and the forthcoming ISO 45001.
New to ISO 14001?
Many organisations have put off ISO 14001 certification, pending the release of the new standard. Now is the time for these organisations to consider whether certification is appropriate to them. The standard is very different from its predecessors. A simple but considered gap analysis together with focussed consideration of all internal and external interested parties should highlight the next steps.
Do You Need Help?
Click the button below to view our consultancy services!
Related Blogs @Model.Properties.HeaderType>
23 Reasons to Study With Astutis in 2023: Part Two

Complete your understanding of the 23 reasons why we are the industry-standard health, safety and environmental training provider in 2023. Read more here!

IEMA Foundation Certificate in Environmental Management: Learner Diaries #3

Read the final instalment in the trilogy of blogs that document a successful venture into the IEMA Foundation Certificate in Environmental Management course. Read more here.

23 Reasons to Study With Astutis in 2023: Part One

In this first instalment, we unpack why you should choose to train with Astutis in 2023. We detail 23 reasons, because, well it's 2023! Discover the first eleven reasons here! Read more now.

IEMA Foundation Certificate in Environmental Management: Learner Diaries #2

Toby's IEMA Foundation Certificate Learner Diary returns with Part Two. In this instalment he covers Elements 4-6, sharing how he managed to pass first time. Read more here.

A Year In-Review: 2022 and Its Effects on Astutis and the Health, Safety and Environmental Industry

Astutis, Managing Director, Steve Terry looks back on the events of 2022 and invites us all to be optimistic as we head towards 2023. Read more here.

How To Maximise Your Virtual Training Experience

Astutis Technical Director, Brenig Moore investigates the world of virtual training, using research and studies to underline the very best practices afforded by virtual training. Read more here.
Case Studies
Real Life Stories
Find out how learners look back on their training with Astutis. Our case studies give our learners, both individual and corporate, a platform to share their Astutis experience. Discover how training with Astutis has helped past learners and delegates make the world a safer place, one course at a time.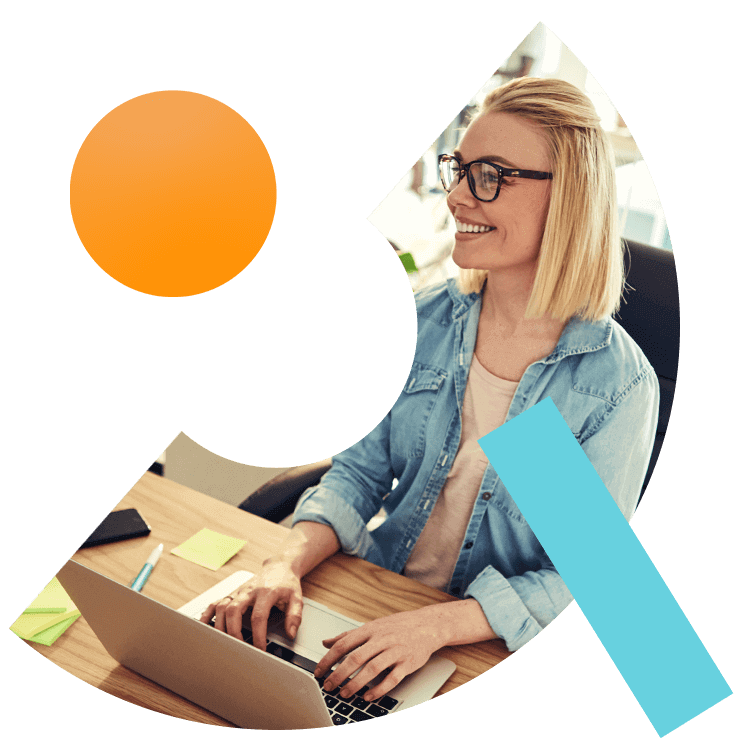 What People Say
Hear What Our Learners Have To Say
We're always there for our customers. 98% of our learners rated their overall experience as good or outstanding. We will always pride ourselves on our customer service. But don't take our word for it, here is what our customers have to say
"From start to finish the service Astutis have provided has been 5 star. Following the amazing experience I have referred multiple colleagues to complete training with Astutis. Great course, great support and great customer service"

Stuart

03.02.2023

"I really enjoyed studying Nebosh with Astutis. I had tried to complete the Nebosh Qualification previously but Astutis made it easier to learn and provided great training resources and support."

Stuart

03.02.2023

"Great customer focus, as usual!"

Gary

01.02.2023

"Excellent course, thank you"

Gary

01.02.2023

"Ever since I started with Astitus in 2018 I have completed two qualifications with them and they have always been quick to respond to queries, they have convenient payment options since I'm based in south Africa, I don't always afford to pay cash due to exchange rates. Hilary is super helpful she will communicate new courses and assist with information and enrolment. If it were possible to do my MSc with them, I would have enrolled with them"

Philiswa Sister

01.02.2023

"The course is very informative and outlines useful information that i will apply on my everyday duties"

Philiswa Sister

01.02.2023

"Course content was good though the on boarding was an issue with sone to and fro to sort wasting time."

26.01.2023

"Content aligned to all learning styles and relevant to risk professionals especially h and s a worthwhile bit of cpd"

26.01.2023

"Astutis advisor training course enrolled me quickly on my course. The course was well detailed, well organised and easy access to the platform for my study."

Saito

26.01.2023

"Good course and well presented. The content is easy to understand with options to listen or read. Videos and flowcharts describe well the content for a better understanding."

Saito

26.01.2023