Preparing for your NEBOSH National/International Certificate Exams
As you go through your NEBOSH training and coursework you should start planning out your revision plan for the exam. Learn about how to put that together.
September 2015
Preparing yourself for the NEBOSH National/International General Certificate exams is an important part of the whole learning experience, and is something you should think about as you go through the course.
You can choose when you start to prepare for the NGC/IGC exams but there are several questions to consider during the exam revision process:
Is preparing a revision timetable a good idea?
How do I revise?
Answering past exam questions – will this help?
1. Is Preparing a Revision Timetable a Good Idea?
Definitely; we are all busy people and although at the start of your studies, and in between studying different sections and elements, you may feel you will have plenty of time for revision before your exams, this time will pass by very quickly and your exams will have arrived before you realise.
To avoid this happening, as soon as you start your studies, think about when your exam will take place and how much time you have available before exam day. Break this time up into days or weeks (the use of a timetable or calendar will be useful here). Think about the other commitments you have in your life and schedule a time best for you in the day/week to carry out meaningful revision.
Organise your time
The general guidance and advice is that little and often is better rather than large amounts infrequently. Study sessions of between 20 minutes to 1 hour are recommended, but do what suits you and how you like to revise. Fill out the timetable you have prepared with these time slots and decide what you are going to revise in each.
Do your best to stick to the time slots in your plan but remember to build in a little flexibility. It rarely goes 100% to plan so don't forget to review your progress against the plan periodically and make any necessary adjustments.
Ensure the place where you study is quiet enough for you to concentrate (some people like to play music while they study, some like silence) and is somewhere where you will not be regularly disturbed.
2. How Do I Revise?
Before starting and during your revision, ask yourself...
What do I know or remember, from everything I have learnt through the course? Can I apply what I know to workplace situations?
The learning outcomes for each element within the units are a very good place to start as they give a clear overview of the things you should know. These learning outcomes are the areas that the exam questions will be checking your knowledge and understanding of.
Revision techniques
The Open University says that revision isn't just about looking again and again at the learning materials. It is an active task, which involves organising material and finding ways of remembering it that suit your own particular learning style.
Try to summarise what you have read into several bullet points or key words. If it helps, draw sketches or diagrams linking these key words or phrases together. Common techniques include mind-mapping, bubble diagrams and fish bone diagrams.
Another useful technique is to make up things such as flash cards or memory cards which contain the key words or phrases around a topic. These can help you to memorise the key issues. You can then get a family member, friend or colleague to test you using these cards. Other people have been known to write key words or phrases on sticky "post-it" notes and put them up in the home or office so they can be seen throughout the day thus helping them to be memorised.
There is no right or wrong way of revising. you need to find the way that suits you best.
3. Answering Past Exam Questions – Will this Help?
Being familiar with the NEBOSH exam questions and how they want you to answer them is one of the keys to passing the exam, so part of your revision should include the NEBOSH exam questions. On the NEBOSH website you can download useful information by clicking the Examiners' Reports and then click on the NEBOSH General Certificate in Occupational Health & Safety course. It will provide a pdf download of the examiners' feedback on strengths and weaknesses of candidates' answers and recommendations on exam technique.
During your revision have a go at answering exam questions as this is what will help you work out what you know and what you need to revise, as well as giving you the opportunity to practise for the exam. Try doing these questions after you have revised a particular section or element as a way of consolidating your learning.
Try answering some questions as you would during the exam – without using your notes and under time constraints. This will also help you to appreciate how quickly you will need to think and write during the exam in order to answer all the questions on the exam paper.
Time management is essential
Remember, you will have 11 questions to answer in 2 hours on each paper – NGC1/IGC1 and GC2. This may sound plenty of time but if you spread this 2 hours over the 11 questions and you factor in thinking and reading time, you are looking at just over 1 minute of writing to get 1 mark. Therefore, managing your time is very important.
Avoid malpractice
Please note that examiners feedback is provided only as an indication to students of what the examiners found when marking the answers to the exam questions and what they were expecting to see in students' answers. The examiners comments should not be memorised word for word and repeated as answers in the exams. Any attempt to do this will be treated by NEBOSH as malpractice and may lead to the answer paper being declared void.
Related Blogs @Model.Properties.HeaderType>
NEBOSH Level 6 Diploma | The Ultimate Astutis Guide

Discover everything you can ever need to know concerning the NEBOSH Diploma with this essential Astutis one-stop guide. Read more here.

CPR and First Aid: The Ultimate Astutis Guide

Protect your workforce with this guide on all things first aid and CPR! Read more here.

Why Your Organisation Needs an Environmental Manager

Enock Ebbah, Astutis' prized sustainability expert, discusses the benefits of having an environmental manager to an organisation. Find out more here.

How To Pass The NEBOSH National General Certificate

Learn how to master the NEBOSH National General Certificate assessments with our comprehensive guide!

The Ultimate Eco-Friendly Office Checklist

Discover how your can turn your office into a sustainable powerhouse with the ultimate Astutis checklist.

Evaluating and Addressing Risk Factors for Musculoskeletal Disorders in Retail

Discover the most common workplace injuries in the retail industry and why we believe the NEBOSH General Certificate is the best defence!
Case Studies
Real Life Stories
Find out how learners look back on their training with Astutis. Our case studies give our learners, both individual and corporate, a platform to share their Astutis experience. Discover how training with Astutis has helped past learners and delegates make the world a safer place, one course at a time.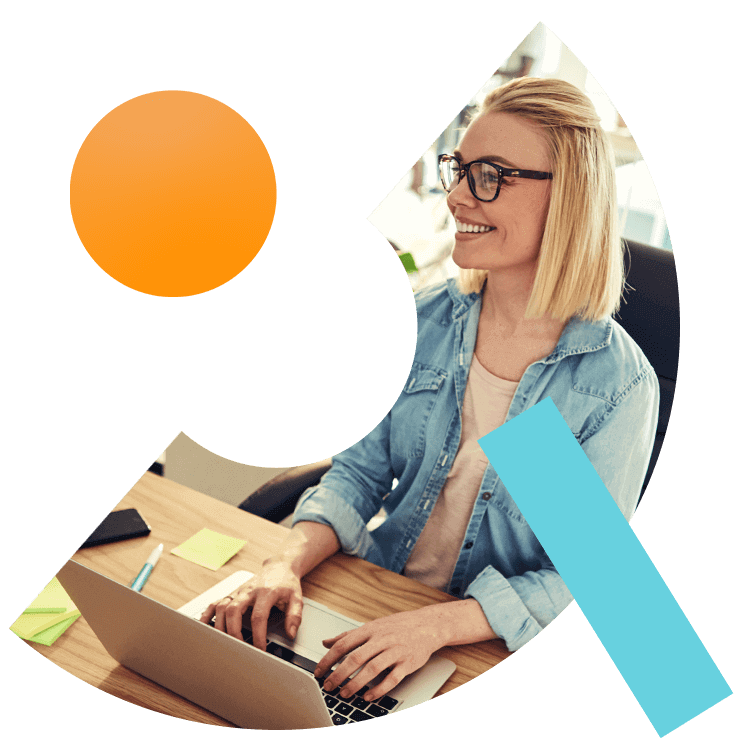 What People Say
Hear What Our Learners Have To Say
We're always there for our customers. 98% of our learners rated their overall experience as good or outstanding. We will always pride ourselves on our customer service. But don't take our word for it, here is what our customers have to say
"The training was engaging and lots of helpful information on the exam and risk assessment, with additional webinars close to the exam date. Great learning methods and good notes and references to use for future reference"

Martin

05.12.2023

"As described above the material is very useful and the team approachable and professional"

Martin

05.12.2023

"Very informative course, perfectly timed with a knowledgeable host."

Christian

29.11.2023

"Please see previous comment."

Christian

29.11.2023

"It was a really great learning experience, very professional staff, training resources, webinars. The overall experience was really great and smooth!"

Muhamed

14.11.2023

"The overall learning experience was great, professional and smooth to me!"

Muhamed

14.11.2023

"great course, great tutor, explained things well"

01.11.2023

"very informative and gave me the knowledge i needed to pass my exams"

01.11.2023

"Excellent course, packed with information and engaging content. I recommend to anyone considering their IEMA qualification!"

24.10.2023

"Excellent course, packed with information and engaging content. I recommend to anyone considering their IEMA qualification!"

24.10.2023