Online Learning - What's Stopping You?
Online Learning - What's Stopping You? If you are unsure about online learning read this post for good advice to reassure you about online learning.
July 2016
Many of you may have heard the drums beating about online learning, virtual or distance learning. According to a 2020 global survey by Statista, it is estimated that 64% of all learners are participating in online training courses, and that's not including the sharp uptake in online learning since the COVID-19 crisis where so many of us are homeworking or have more time to take on a new training course.
You might be wondering whether a health, safety or environmental online course could work for you, but you are worried about whether the training materials are self-explanatory enough to make sense, especially if you are sat on your own with no-one on hand to guide you.
You won't be surprised to learn that there is a lot of misinformation about online learning, and a lot of bad examples of online learning courses. Let me answer some of your questions, allay your fears and you may find that it is a good, and for some, the best, option for professional learning.
Is Fear of Technology Putting People Off?
There has been research done to find out what prevents people from participating in online learning. One of the biggest fears people have is that they will be expected to use technology that is unfamiliar to them. If this applies to you, rest assured that you are not alone. Click on this post addressing how to overcome 4 top fears of online learning.
The best courses are the most straightforward to use and you should have options that provide guidance for all learners however they feel about technology. You will need to use a PC or mobile device, but the technology should not get in the way of the learning. It is the training provider's role to ensure you can access things easily and each step is well explained leaving you to focus on getting the most from the course.
Not all Online Learning is Created Equal
I still sometimes see examples of 'online learning' based around classroom presentations, with some additional features that have not been well thought out or explained. This is not typical anymore, but it is annoying that you are often required to pay your money before you can find out what a course is going to be like.
I'd strongly recommend you ask a potential provider for a demo version you can trial first-hand of the course or see if they have YouTube videos showing how the course works. If they are confident in their offering, they should have no problem with this. If you are considering training for several employees, then I would suggest this is an essential step before making your decision.
How to Ensure Confidence in the use of Technology
How can you be confident about using the technology? And as an employer how can you make sure that your employees feel confident enough to participate?
A good online course will have detailed guidance on how to get most of the course, detailing IT requirements and how to make use of them. Ideally this will take different forms (written, audio and maybe video) to accommodate different preferences for modes of learning.
It is important to make sure employees have time and guidance in using computers or mobile devices and accessing web-based learning, especially if using a computer does not form a major part of their day-to-day work. If you are in charge of your own learning, then you will need to make sure you have time allocated to 'getting to know the course' and making sure you are comfortable with what you will need to know about the technology.
Having good IT support in place will help to ensure that worries about technology will not get in the way of learners concentrating on the learning.
Won't I be Learning on my Own?
Well, it's true that you won't be sitting looking at other people learning like you would in a classroom, but equally you won't be feeling guilty replaying that video over and over again because you haven't quite grasped it, or be waiting around because someone else wants the explanation repeated for the third time!
A good course will offer you the chance to contact a real person for help where you need it. If you get stuck there may well be a discussion forum where you can ask a question or maybe find out how things are done where someone else works. You should have someone that you can call or email for more help or clarification. Just because the course has been created for you, it doesn't mean the training company can say - that's it, you're on your own now!
Some higher-level courses may offer features such as live webinars, with tutors presenting selected parts of the course and allowing for real-time question and answer sessions. While these may take a bit of getting used to, if they are well organised with practical 'how to' support, it should not require high-level technical expertise to effectively participate.
Trial Online Learning Yourself
Given that many fears about the use of online learning technologies are unfounded or can be readily addressed, now is the time to trial online learning. Whether you are looking to improve your own professional knowledge or that of your workforce, online learning is a real option and using technology to learn shouldn't be any more intimidating than using it for everyday work.
Related Blogs @Model.Properties.HeaderType>
How To Pass The NEBOSH Level 6 Diploma

Discover how the May 2023 specification changes affect the assessment process. This blog will offer expert guidance on how to approach the NEBOSH Level 6 Diploma assessments. Read more here.

NEBOSH Level 6 Diploma: Unpacking The May 2023 Specification

The May 2023 NEBOSH Level 6 Diploma is here! Uncover all the changes to NEBOSH's flagship qualification in our blog. Read more here.

Earth Day 2023: Climate Action for a Sustainable Planet

Discover how you and your organisation can make a tangible difference in humanity's fight against climate change. Make your lifestyle environmentally sustainable today!

Why 'Greenhushing' Restricts Environmental Improvement

Astutis' Technical Director, Brenig Moore, analyses the latest environmental terms and their effects on humanity's attempt to curb climate change. Are portions of society becoming environmentally alienated? Read more here.

Unleashing The Secrets of Construction Industry Training

Uncover the intricacies and the vital importance of construction industry training. Discover how crucial effective training is to the overall safety of the construction industry by reading this Astutis blog.

Why Your Organisation Needs the NEBOSH Construction Certificate

In the most dangerous of working environments, it pays to have industry-leading health and safety training specific for the construction industry. Find out why your organisation needs the NEBOSH Health and Safety Management for Construction qualification, by reading Astutis' blog.
Case Studies
Real Life Stories
Find out how learners look back on their training with Astutis. Our case studies give our learners, both individual and corporate, a platform to share their Astutis experience. Discover how training with Astutis has helped past learners and delegates make the world a safer place, one course at a time.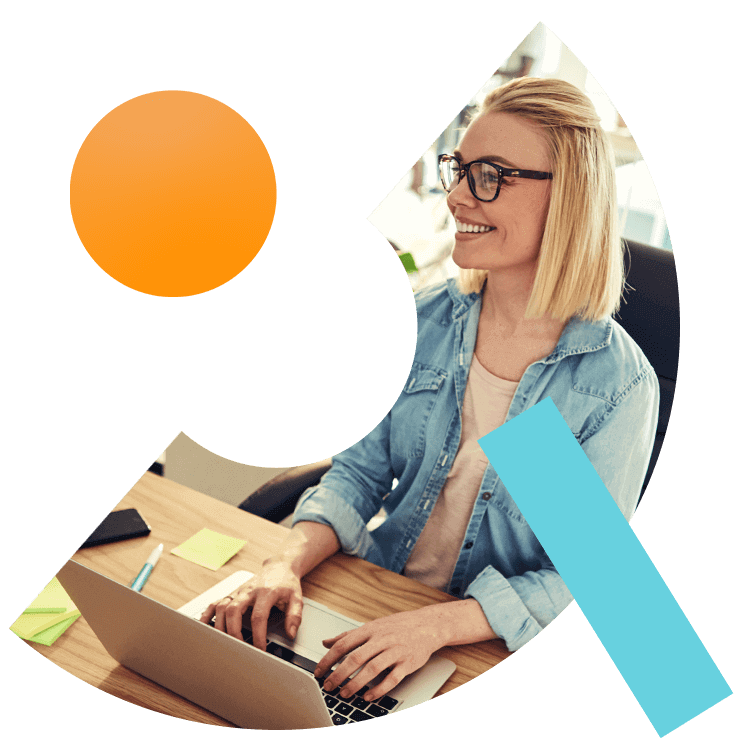 What People Say
Hear What Our Learners Have To Say
We're always there for our customers. 98% of our learners rated their overall experience as good or outstanding. We will always pride ourselves on our customer service. But don't take our word for it, here is what our customers have to say
"Good course content, appropriately paced & delivered with opportunities for questions & group discussion."

05.06.2023

"Good course content & paced."

05.06.2023

"Astutis was in contact with me at all times. They responded very quickly to my queries. It was a pleasure dealing with Astutis"

Axel

05.06.2023

"Instructor had good knowledge of the subject. There were good discussions between the team members and the course material was well layed out."

Axel

05.06.2023

"Course material is comprehensive and good for learning my chosen subject."

Michael

05.06.2023

"My distance learning course is flexible on time to complete to fit around my demanding day job."

Michael

05.06.2023

"I have felt so supported through our my NEBOSH journey. Nothing was too much trouble for them. It was such a positive uplifting experience that come exam day I didn't feel nervous at all"

Lindsay

24.05.2023

"Really great information that I could constantly access to relearn or check things"

Lindsay

24.05.2023

"Good level of detail on all areas covered"

15.05.2023

"A good level of content. practise questions were very useful"

15.05.2023