"The NEBOSH General Certificate changed my life"
We spoke to a past learner of the NEBOSH General Certificate to discuss the impact of the qualification on his life.
October 2021
In this profile, we speak to Phil Hoare. Phil is an inspirational General Manager of Deep and Short Sea UK, part of the EMR Group, who sat his NEBOSH National Certificate exam in March 2020. We wanted to examine the impact of health, safety and environmental qualifications and further understand the learner experience.
We speak to Phil intimately about his motivations, drives, and lessons whilst training with Astutis.
Phil's story begins, surprisingly, at the tail end of his career.
"My reasoning for doing the training was personal. I always approach safety and operations with the same respect. I wanted to share my knowledge and extensive experience with my younger colleagues", Phil reveals.
"Having worked in the industry for over 35 years, I can confidently say that health and safety policy, protocol and preventative action have come a long way."
"But that doesn't really paint an accurate picture," Phil informs us.
"Unlike the managers of today, health and safety accreditation wasn't considered a necessity. In hindsight, it was a dangerous time and place to work."
"In fact, I cannot recall meeting a health and safety officer when I made my first steps into this sector. There were no guarantees any of us would be safe." Phil could clearly remember the primary motivation behind his NEBOSH General Certificate training.
"This is why I wanted to do the NEBOSH General Certificate; to give my colleagues that safety net I never had", Phil remarked.
Phil knew he wanted to protect his co-workers and maximise their safety in the workplace. He saw this as his mission, as his way of giving back. Phil can recall how many of his younger peers had families, and he felt it was on him to ensure they returned to them safe every night. Next on his checklist was choosing his learning provider. Phil noted there were many options, but only one was obvious.
"I choose Astutis as my learning partner, as they have excellent pass rates, are a Gold provider and offered classroom training in a convenient location. The learning environment was relaxed, and I had an excellent trainer. Week one was the toughest for sure, but I am happy that I saw it through and hold the qualification."
Phil admits he wasn't prepared for the assessment process and failed his first exam and says that on reflection, he was glad he did.
"Getting through the NEBOSH exam wasn't exactly plain sailing". Despite passing the qualification, Phil admits there were some bumps in the road, but it was worth it in the end. "Failing the first exam tripped me up", Phil continues, "but on reflection, I am glad I failed it as I've also learned something about myself along the way."
"Going through that adversity makes you really look at yourself. 'Can I do this?' 'Have I bitten off more than I can chew?'. Everyone has doubts, but the biggest thing for me was reflecting on why I wanted to do it in the first place," Phil adds.
For Phil, the accreditation became a dream worth chasing not just for himself as an individual but for those around him too. "I realised that I was determined to pass the exam. Not necessarily just for the credential on the wall but more of how I could use my expertise to help avoid a situation where a life may be lost," says Phil.
"After failing the exam on my first attempt, I approached the challenge differently. I was mindful that the exam was not all about the practical application but also about the critical legislation and compliance behind it."
"In all honesty, the first attempt at the exam painted a picture of what I didn't know".
Phil allowed the failure to sink in fully. Then he knew he was more motivated than before to succeed.
"I needed the failure," Phil said.
"I was so motivated to push myself and take no for an answer. I just thought of my younger colleagues who needed that mentor on-site; I pushed through for them."
Looking back, Phil sees the expertise he gained as universal skills. He recommends that the knowledge provided with the NEBOSH General Certificate can benefit all walks of life, connected with health and safety.
"If I had any advice to pass on to anyone taking the NEBOSH Certificate, it would be to forget your job title and really focus on the different course elements. Use these elements as the building blocks of applying your NEBOSH training course knowledge to your working environment."
In conclusion, Phil wouldn't change his journey to gaining his General Certificate. For Phil, the challenge was well worth it.
"I'm proud I persevered through the struggle. Having that adversity then success made me feel incredible; it felt like a comeback story. I can look at myself in the mirror with a tremendous sense of pride, knowing I can protect my colleagues and their future."
Having triumphed in his training, Phil now can apply his understanding into his workplace, "it's been incredible". Phil continues, "I feel so much more in control of my workplace, definitely much more aware of potential risks and hazards."
"It's changed my life", Phil reveals, "the Plan-Do-Check-Act model has restructured my way of working".
"I can't recommend it enough. When people say it's the ideal first step into health and safety management, they say it for a reason. It's given me the understanding I needed to further cement my knowledge and protect myself and colleagues".
Phil Hoare graduated in 2020, and we could not be more proud of his life-changing success. If you are interested in seizing your future and saving lives, take a closer look at the NEBOSH General Certificate.
Related Blogs @Model.Properties.HeaderType>
Choosing The Right Health, Safety and Environmental Training Course For You

Thinking about entering into the rewarding world of health and safety? This blog will outline everything you need to know and consider before jumping in!

What Jobs Can I Get With the NEBOSH International General Certificate?

Discover how the NEBOSH International General Certificate can dramatically increase your employability with Astutis blog. Read more here.

Safety and Wellness Programmes: The Link to Stress and Work Productivity in the Workplace

Effective wellness and safety programmes can yield significant results, reduce stress and increase productivity in the workplace. Why do so many businesses still fail to acknowledge the importance of them?

What are NEBOSH Closing Interviews

Understand what NEBOSH exam closing interviews are and what is required to ensure you pass your exams with this Astutis blog.

Remote Work Safety: 5 Best Practices to Teach Your Employees

Understanding how to work productively at home is crucial in the modern working environment. Here are our tips!

The Risks and Effects on Health of Asbestos Exposure

Take a deep dive into the risks associated with exposure to asbestos and how it can effect long-term health problems. Find out more here.
Case Studies
Real Life Stories
Find out how learners look back on their training with Astutis. Our case studies give our learners, both individual and corporate, a platform to share their Astutis experience. Discover how training with Astutis has helped past learners and delegates make the world a safer place, one course at a time.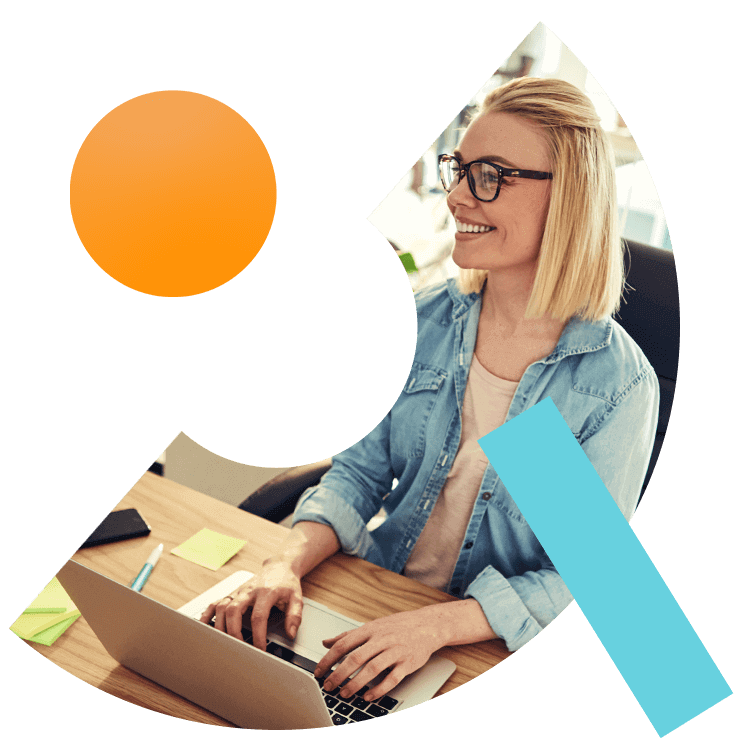 What People Say
Hear What Our Learners Have To Say
We're always there for our customers. 98% of our learners rated their overall experience as good or outstanding. We will always pride ourselves on our customer service. But don't take our word for it, here is what our customers have to say
"The "Managing Safely" course typically covers various topics such as risk assessment, hazard identification, accident investigation, legal responsibilities, and implementing control measures. It aims to enhance my understanding of health and safety management systems and empower me to create a safer working environment. By completing the course last week , I gained valuable insights into best practices for managing safety in the workplace, which can benefit both me and my organization."

14.09.2023

"Perfect training: The "Managing Safely" course with Astutis seems to have provided me with valuable knowledge and skills for improving health and safety management in the workplace."

14.09.2023

"Tutor new subject well and help in any way he could so we understand the different sections"

Tracey

17.08.2023

"Interesting and informative"

Tracey

17.08.2023

"There was no need to use the customer service as the course instructions were clear"

14.08.2023

"It was a good course, as I had not completed an exam for such a long time I found this challenging, it would have been helpful that there was more focus on how to structure the answers"

14.08.2023

"The course was good overall. Online classes can be difficult and I much prefer the classroom experience but due to circumstances and availability online was the option chosen. FSC1 was very good with lots of interaction. But no forward planning or discussion was given to FSC2. Because of a lot of experience in the fire industry and risk assessments I carried on without giving the question enough scrutiny which meant a refer and a costly resit. 5 minutes of discussion and forward planning for FSC2 would have avoided that. All that said I'm aware I took it too lightly."

Peter

10.08.2023

"A good online course, with good interaction. Be positive and be part of it. Some people sit quietly by that wouldn't happen in a classroom. Ask questions and understand, everything is there for you."

Peter

10.08.2023

"Great learning experience! Astutis was there every step of the way!"

Michelle

18.07.2023

"Actually purchased through my company - they selected a great partner"

Michelle

18.07.2023