NEBOSH General Certificate Online
Discover everything you need to know about the online course and why you should consider online learning over a classroom course!
October 2019
Taking the NEBOSH General Certificate Online format is one of the most convenient ways to get your entry qualification into health and safety. You can work from anywhere, from any device with the online course meaning you can complete the Certificate in your own time, at your own pace.
What's the difference between the NEBOSH General Certificate Online and Classroom courses?
In theory, very little. Whether learning online or in the classroom environment those who pass the assessment will ultimately receive the same NEBOSH General Certificate qualification.
The only real difference is the route taken to reach that point. Classroom learning requires you to be present and attend a venue at specific times. By contrast, e-learning allows for greater flexibility, which means you can learn from the comfort of your own home, on a train or anywhere.
This means you can take the course around your existing responsibilities including family life, work commitments or even other courses! It means less disruption and it is often a more cost effective way of learning.
Why pick the online e-learning course?
Home learning is becoming a hugely popular way to study. In fact, since the year 2000 e-learning has grown by 900% which is reflected in the growth in students choosing to take the NEBOSH Certificate online. This is largely down to the flexibility it brings.
Companies can be reluctant to grant extended time out of the business for employees to work towards qualifications. E-learning provides the option of studying in your spare time, meaning everyday productivity will remain high.
There is also no real urgency to pass the course quickly. Students have 12 months to complete all modules and the assessment itself which actually only requires a recommended 113 hours of study. With online learning, this time can be broken down in a way that works best for you. Just over 2 hours a week over a year will bring you up to that total for example.
The course material is bright, engaging and interactive – helping those with limited prior experience in health and safety to gain insight and context. Research shows that e-learning increases retention rates by 25 – 60%! Similarly, those with a background in the sector are free to focus only on modules in which they are less experienced, as opposed to following a set structure laid out by a tutor in a classroom.
Research conducted by Astutis found no real difference in the rate of first time passers between classroom and online learners, proving there is no disadvantage to studying in your own time.
There is little in the way of entry requirements for the NEBOSH General Certificate online. You don't need any special software or a state-of-the-art computer. All you need to access your training materials are a laptop, PC, tablet or smartphone.
NEBOSH General Certificate online taster
If you want to get a feel for the materials for the online NEBOSH General Certificate, a short trial version of the course is available. It is identical to the real thing and you can make sure that you get the training you're expecting before committing. Access your online course preview here!
What is the NEBOSH General Certificate Online like?
The e-learning platform is a modern, interactive and engaging experience that is designed by in-house learning designers and multimedia developers. Everything you need to pass is in this course. It will teach you what you need to know and prepare you to complete activities that test your knowledge and reinforce your learning.
A thriving online community and active tutor will be available to you and you'll have continual access to your tutor via email and over the phone if needed. The forum meanwhile, provides an excellent way to communicate with other learners to share study techniques.
Exam guidance and help using a step-by-step guide to prepare you for the exam and practical. It builds your knowledge on all the topics with activities, short answer questions and practice exam questions with feedback at every stage. You also have practice exams (that are marked) using past papers, webinars and revision guides!
Is the e-learning NEBOSH Certificate the same value as the classroom?
The NEBOSH Certificate is awarded no matter what method you choose to study, there is no difference between a qualification earned by studying online or in the classroom. Everyone has different demands from their employer and it won't affect your qualification if your circumstances require you to study the e-learning version of the NEBOSH Certificate.
Astutis are proud to offer the NEBOSH General Certificate in a myriad of learning formats to help maximise the potential of each and every learner. Take a look at all of our formats on the NEBOSH General Certificate page.
Related Blogs @Model.Properties.HeaderType>
How Your Business Can Get Involved in World Water Day 2023!

Discover how you and your business could get involved and display your sustainability and eco credentials this World Water Day!

Which IOSH Course Will Enhance My Organisation?

This blog outlines every IOSH course, detailing which staff will benefit from each and how their enrolment will enhance your organisation. Read more here.

Why Your Organisation Needs the IOSH Managing Safely Course?

The IOSH Managing Safely course can turn managers into effective leaders. Find out why your organisation would benefit from enrolling staff through the IOSH Managing Safely course. Find out more here.

Understanding the Astutis Health, Safety and Environmental Training Report 2022-2023

Astutis Managing Director, Steve Terry' takes us through his reflections of the Astutis Health, Safety and Environmental Training Report 2022-2023. Read his thoughts here.

Environmental Employment is Sky High: Here's Why!

Discover why global organisations are on a recruitment drive specifically in the sustainability field. Uncover the benefits of green recruitment and how it can enhance your organisation today! Read more here.

Why Does My Organisation Need the IEMA Pathways to Net Zero Course?

Understand why the IEMA Pathways to Net Zero course is heavily desired for global businesses aspiring to ensure compliance and reputational enhancement. Read more here about how the course can benefit your business now.
Case Studies
Real Life Stories
Find out how learners look back on their training with Astutis. Our case studies give our learners, both individual and corporate, a platform to share their Astutis experience. Discover how training with Astutis has helped past learners and delegates make the world a safer place, one course at a time.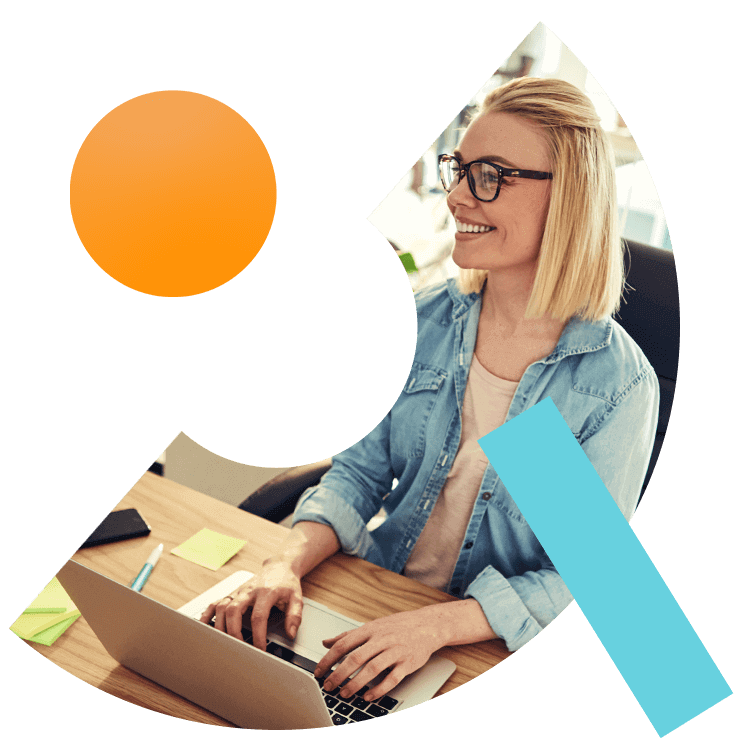 What People Say
Hear What Our Learners Have To Say
We're always there for our customers. 98% of our learners rated their overall experience as good or outstanding. We will always pride ourselves on our customer service. But don't take our word for it, here is what our customers have to say
"Well presented course, excellent customer service ready to politely deal with queries. Excellent online resources and timely emails. (possibly too many emails and the information could have been condensed down into fewer emails)."

Phillip Andrew

09.03.2023

"Excellent course but structure was a little strange. First week felt too condensed and the exam was in between the 2 weeks of lectures for us, when the second week would have proved beneficial prior to the exam as it helps consolidate week 1 lectures."

Phillip Andrew

09.03.2023

"Great training delivery, support throughout and very informative courses"

Kerri

08.03.2023

"Great course, very well explained and online material very useful and easy to access and navigate."

Kerri

08.03.2023

"Easy explanation & good content in the course"

Chris

06.03.2023

"Excellent content easy to understand"

Chris

06.03.2023

"The information in the course notes is great. The tutors however could not advise whether legal reference should be made in the risk assessment. Also, new version of the exams were only shared last minute for NG1 and 2. Leaving most of the course study time looking at old format"

Charbel

02.03.2023

"The course was very informative and I feel that I want to develop my career toward health and safety as I feel that I'm ready for the diploma"

Charbel

02.03.2023

"Great course- very helpful team!"

Elizabeth

02.03.2023

"Great course! Enjoyed the process!"

Elizabeth

02.03.2023