Introducing the new NEBOSH Construction Certificate
What's new in the updated NEBOSH Health and Safety Management for Construction course. Find out here!
September 2021
As with everything in life, change is inevitable. Sometimes change just gradually happens over time; other times, change occurs for the better.
With health and safety training, we can confidently confirm that the change is enforced for the better. With everything that has happened in the past eighteen months and regulation changes relating to construction, updates to accreditation are necessary.
This blog will dissect all the changes to the NEBOSH Health and Safety Management for Construction. The blog will provide a deep dive into the new amendments giving you the best insight into how the new qualification works.

What's different?
Make no mistake. The course is still considered the ideal course for the transition into construction management. But the changes that have been made have all been considered for the benefit of the learner.
To begin with, the 2021 course only requires approximately 116 hours of study, whilst the former syllabus requires 164 hours. A 48-hour reduction in study time ensures the minimalisation of information and work overload. Our goal is to provide learners with a world-class experience whilst ensuring that the training is not too intensive and overwhelming. This adaption will help learners understand the training in a more concise and less overbearing way.
The course format has been altered slightly to feature one larger unit, NC1, instead of several different units. This generates more flexibility for the learner. Knowing one unit has one exam to pass can make this much more straightforward than revising for multiple exams.
It must also be said the course remains a level three qualification. The reduction in study time does not downgrade the quality of training whatsoever. If anything, it intensifies the grade, giving the learner more concentrated information by only providing learners with what's important.
Learners will not be expected to have passed the NEBOSH General Certificate when studying the 2021 NEBOSH Health and Safety Management for Construction. In addition, learners won't be required to have any previous knowledge or experience. Ensuring our courses are accessible remains one of our most important goals; this change helps maintain that mantra.
Why is the course so important?
Accidents in the workplace can be preventable. However, the day to day grind and the requirements that go with it means workers are too busy doing their job to eliminate risks before they become apparent.
In the construction industry, accidents often need more than just a plaster to help remedy and heal. This is why this course has been cited as the accreditation required for construction management. It ensures compliance with workplace health and safety regulators.
The course was engineered with the latest Construction (Design and Management) Regulations 2015, emphasising individual roles and responsibilities.
More importantly, however, the course saves lives.
The course covers 13 critical health and safety issues, including CDM regulation, risk management, culture, and hazard control. All 13 features will gift learners a comprehensive understanding of the future of construction health and safety.
Upon finishing the course successfully, learners will be able to;
Advise on duties and manage construction risks under the Construction (Design and Management) Regulations 2015;
Justify the need for health and safety improvements;
Produce or contribute to a construction phase plan;
Help your organisation to manage contractors;
Positively influence health and safety culture and behaviour;
Carry out a risk assessment of a construction site and manage a range of construction hazards;
Recognise workplace changes and their impacts and understand how to minimise these impacts;
Develop basic safe systems of work that include emergency arrangements and know when to use a permit-to-work system; and
Take part in incident investigations.
Who is the course for?
The course is designed to train learners with a comprehensive understanding of construction management. Typical learners are usually;
Construction Site Managers
Contract Managers
Site workers with health and safety responsibilities
Construction health and safety advisors
However, the new course warrants no previous experience, meaning if you are interested, nothing should hold you back.
What's covered in the course?
As highlighted above, the updated syllabus features one unit (NC1). NC1 is made up of 13 individual elements covering an extensive and comprehensive understanding of essential topics.
Element 1: The Foundations of Construction Health and Safety
Element 2: Improving Health and Safety Culture and Assessing Risk
Element 3: Managing Change and Procedures
Element 4: Excavation
Element 5: Demolition
Element 6: Mobile Plant and Vehicles
Element 7: Working at Height
Element 8: Musculoskeletal Health and Load Handling
Element 9: Work Equipment
Element 10: Electricity
Element 11: Fire
Element 12: Chemical and Biological Agents
Element 13: Physical and Psychological Health

Once learners have completed the course, the natural transition has always led many studying for the NEBOSH Diploma for Occupational Health and Safety Management Professionals. The Construction Certificate provides a perfect bedrock for the philosophies and principles later taught in the Diploma.
The NEBOSH Diploma is widely regarded as the gold standard in Health and Safety training. It gifts successful learners with the mindset required to take the next steps in their careers.
If you want more information on the new online NEBOSH Construction Certificate, be sure to check our website for the latest advice and guidance.
If you want more information regarding the NEBOSH Construction Certificate Exams, be sure to view our Exam Hub.
Springboard your career and climb the construction ladder with Astutis!
Related Blogs @Model.Properties.HeaderType>
Choosing The Right Health, Safety and Environmental Training Course For You

Thinking about entering into the rewarding world of health and safety? This blog will outline everything you need to know and consider before jumping in!

What Jobs Can I Get With the NEBOSH International General Certificate?

Discover how the NEBOSH International General Certificate can dramatically increase your employability with Astutis blog. Read more here.

Safety and Wellness Programmes: The Link to Stress and Work Productivity in the Workplace

Effective wellness and safety programmes can yield significant results, reduce stress and increase productivity in the workplace. Why do so many businesses still fail to acknowledge the importance of them?

What are NEBOSH Closing Interviews

Understand what NEBOSH exam closing interviews are and what is required to ensure you pass your exams with this Astutis blog.

Remote Work Safety: 5 Best Practices to Teach Your Employees

Understanding how to work productively at home is crucial in the modern working environment. Here are our tips!

The Risks and Effects on Health of Asbestos Exposure

Take a deep dive into the risks associated with exposure to asbestos and how it can effect long-term health problems. Find out more here.
Case Studies
Real Life Stories
Find out how learners look back on their training with Astutis. Our case studies give our learners, both individual and corporate, a platform to share their Astutis experience. Discover how training with Astutis has helped past learners and delegates make the world a safer place, one course at a time.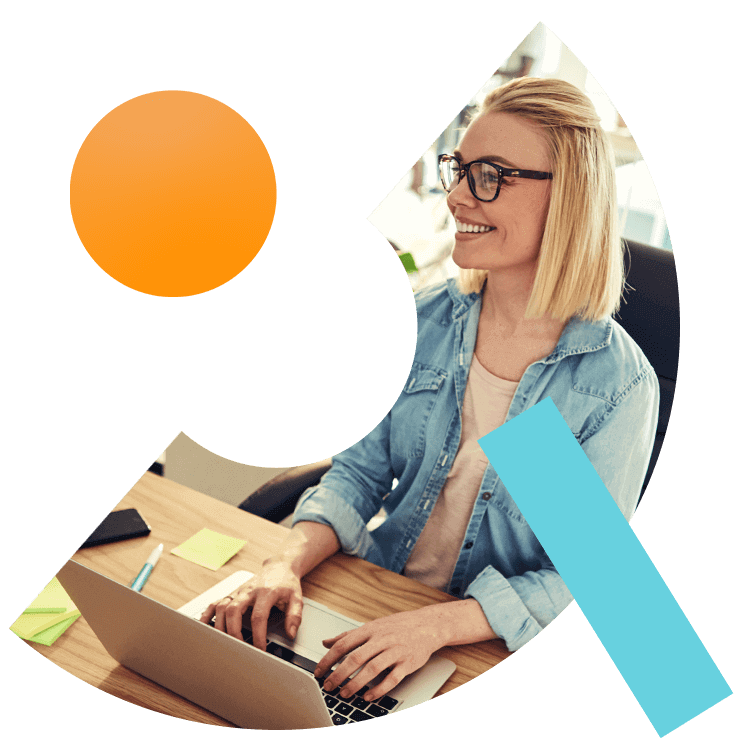 What People Say
Hear What Our Learners Have To Say
We're always there for our customers. 98% of our learners rated their overall experience as good or outstanding. We will always pride ourselves on our customer service. But don't take our word for it, here is what our customers have to say
"The "Managing Safely" course typically covers various topics such as risk assessment, hazard identification, accident investigation, legal responsibilities, and implementing control measures. It aims to enhance my understanding of health and safety management systems and empower me to create a safer working environment. By completing the course last week , I gained valuable insights into best practices for managing safety in the workplace, which can benefit both me and my organization."

14.09.2023

"Perfect training: The "Managing Safely" course with Astutis seems to have provided me with valuable knowledge and skills for improving health and safety management in the workplace."

14.09.2023

"Tutor new subject well and help in any way he could so we understand the different sections"

Tracey

17.08.2023

"Interesting and informative"

Tracey

17.08.2023

"There was no need to use the customer service as the course instructions were clear"

14.08.2023

"It was a good course, as I had not completed an exam for such a long time I found this challenging, it would have been helpful that there was more focus on how to structure the answers"

14.08.2023

"The course was good overall. Online classes can be difficult and I much prefer the classroom experience but due to circumstances and availability online was the option chosen. FSC1 was very good with lots of interaction. But no forward planning or discussion was given to FSC2. Because of a lot of experience in the fire industry and risk assessments I carried on without giving the question enough scrutiny which meant a refer and a costly resit. 5 minutes of discussion and forward planning for FSC2 would have avoided that. All that said I'm aware I took it too lightly."

Peter

10.08.2023

"A good online course, with good interaction. Be positive and be part of it. Some people sit quietly by that wouldn't happen in a classroom. Ask questions and understand, everything is there for you."

Peter

10.08.2023

"Great learning experience! Astutis was there every step of the way!"

Michelle

18.07.2023

"Actually purchased through my company - they selected a great partner"

Michelle

18.07.2023