Astutis' Ultimate Guide: Preparing for the IEMA Foundation Certificate in Environmental Management Online Exam
April 2019
If you're considering taking the IEMA Foundation Certificate in Environmental Management, you'll probably be wondering what the exams are like. What do I have to do? How hard are they? What are my chances of passing? These are all valid questions that our learners ask before they book their course.
Here, we've answered some of these common questions to make sure you know exactly what to expect from your IEMA Foundation Certificate assessment.
What is the IEMA Foundation Certificate exam like?
Unlike more traditional exams, the IEMA Foundation Certificate exam is done online so you can decide to take it whenever you feel ready. The exam is in a multiple choice format with 30 questions, each with 4 possible answers, one of which is correct.
You'll have 1-hour to complete the exam, which works out at around 2 minutes per question. Each question is worth 1 mark and you'll need to correctly answer 21 questions (70%) to pass.
Is the IEMA Foundation Certificate exam hard?
The exam is open book which means that you can refer to books, notes or even the internet to help you. Don't be fooled by this though – with only an hour to complete the exam you can easily end up wasting a lot of time trying to look up answers. You still need to apply yourself and be familiar with the material to be in with a chance of passing.
You'll get lots of support and exam tips throughout your course to help you prepare for your exam. You can also see some sample questions so you have an idea of what you'll be asked.
When and where do I take the IEMA Foundation Certificate exam?
The IEMA Foundation Certificate exam is extremely flexible because you can take it wherever you like - at work, at home, in a library - wherever you feel most comfortable. Once you've been registered by your course provider, you'll receive an email from IEMA with details on how to access your exam and a completion deadline.
You'll be given a 28 day window to complete it starting the 1st of the month after you've taken your course and ending on the 28th.
When do I get my IEMA Foundation Certificate results?
Straight away! As soon as you've completed the exam, you'll be given your marks and be told whether you've passed or failed.
Provided you've passed, you'll receive your IEMA Foundation Certificate in the post within 6-8 weeks of taking your exam.
For more information about the IEMA Foundation Certificate exam click the button below.
Related Blogs @Model.Properties.HeaderType>
How Your Business Can Get Involved in World Water Day 2023!

Discover how you and your business could get involved and display your sustainability and eco credentials this World Water Day!

Which IOSH Course Will Enhance My Organisation?

This blog outlines every IOSH course, detailing which staff will benefit from each and how their enrolment will enhance your organisation. Read more here.

Why Your Organisation Needs the IOSH Managing Safely Course?

The IOSH Managing Safely course can turn managers into effective leaders. Find out why your organisation would benefit from enrolling staff through the IOSH Managing Safely course. Find out more here.

Understanding the Astutis Health, Safety and Environmental Training Report 2022-2023

Astutis Managing Director, Steve Terry' takes us through his reflections of the Astutis Health, Safety and Environmental Training Report 2022-2023. Read his thoughts here.

Environmental Employment is Sky High: Here's Why!

Discover why global organisations are on a recruitment drive specifically in the sustainability field. Uncover the benefits of green recruitment and how it can enhance your organisation today! Read more here.

Why Does My Organisation Need the IEMA Pathways to Net Zero Course?

Understand why the IEMA Pathways to Net Zero course is heavily desired for global businesses aspiring to ensure compliance and reputational enhancement. Read more here about how the course can benefit your business now.
Case Studies
Real Life Stories
Find out how learners look back on their training with Astutis. Our case studies give our learners, both individual and corporate, a platform to share their Astutis experience. Discover how training with Astutis has helped past learners and delegates make the world a safer place, one course at a time.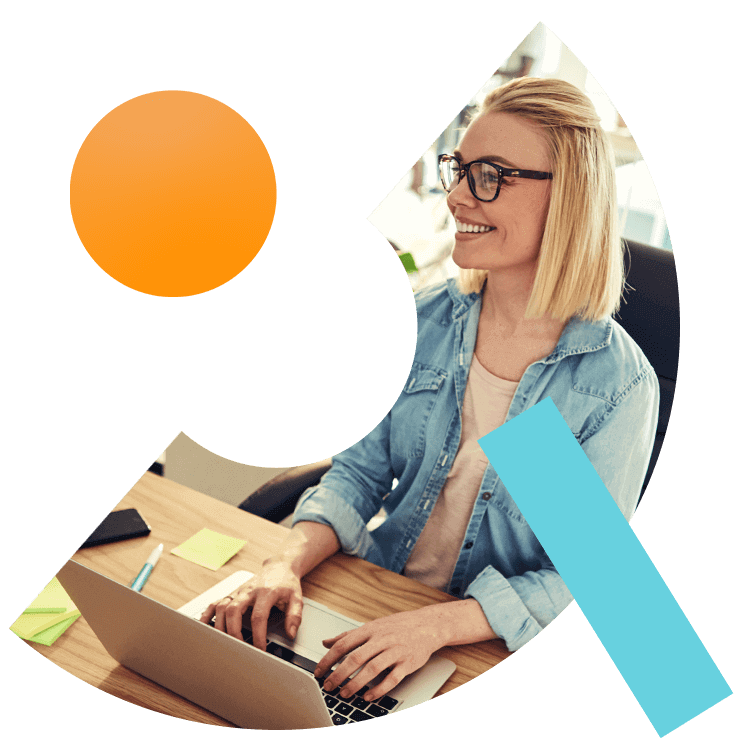 What People Say
Hear What Our Learners Have To Say
We're always there for our customers. 98% of our learners rated their overall experience as good or outstanding. We will always pride ourselves on our customer service. But don't take our word for it, here is what our customers have to say
"Well presented course, excellent customer service ready to politely deal with queries. Excellent online resources and timely emails. (possibly too many emails and the information could have been condensed down into fewer emails)."

Phillip Andrew

09.03.2023

"Excellent course but structure was a little strange. First week felt too condensed and the exam was in between the 2 weeks of lectures for us, when the second week would have proved beneficial prior to the exam as it helps consolidate week 1 lectures."

Phillip Andrew

09.03.2023

"Great training delivery, support throughout and very informative courses"

Kerri

08.03.2023

"Great course, very well explained and online material very useful and easy to access and navigate."

Kerri

08.03.2023

"Easy explanation & good content in the course"

Chris

06.03.2023

"Excellent content easy to understand"

Chris

06.03.2023

"The information in the course notes is great. The tutors however could not advise whether legal reference should be made in the risk assessment. Also, new version of the exams were only shared last minute for NG1 and 2. Leaving most of the course study time looking at old format"

Charbel

02.03.2023

"The course was very informative and I feel that I want to develop my career toward health and safety as I feel that I'm ready for the diploma"

Charbel

02.03.2023

"Great course- very helpful team!"

Elizabeth

02.03.2023

"Great course! Enjoyed the process!"

Elizabeth

02.03.2023