How to Improve Your Food Hygiene Rating
October 2017
The Food Standard Agency (FSA) has recently announced the mandatory display of food hygiene ratings in England. It follows the successful introduction of legislation in Wales and Northern Ireland that requires companies to clearly display their ratings to consumers, resulting in increased business compliance with hygiene standards and a reduction of 'poorly compliant' businesses.

Good food hygiene is essential to any food business. It not only ensures that the food you serve/sell is safe to eat, but it also helps with customer confidence and boosts your reputation.
The NFU Mutual Food Hygiene Ratings Report found that 44% of people would turn away from a food establishment if it displayed a rating of 3 or less, and a huge 38% of people said that if a favourite food outlet had scored 3 or less, they would stop visiting altogether.
These figures serve as a major wakeup call to businesses up and down the country, especially when aligned with data that shows 80% of people are currently unaware of food hygiene ratings in their favourite food and drink establishments.
1 in 7 businesses currently achieve a score of 3 or below, so the introduction of mandatory display of ratings is likely to cause a 'stir' in the food industry in the months to come.
What is the Food Hygiene Rating Scheme (FHRS)?
Launched in November 2010, the Food Hygiene Rating Scheme (FHRS) gives customers information on hygiene standards in food establishments, making it easier for them to decide where they want to eat or purchase food.
It also encourages businesses to improve their hygiene standards, thus reducing the risk of food-borne illness. The FHRS is applicable to any establishment supplying food directly to customers, including restaurants, cafes, takeaways, sandwich shops, food retailers, and any other places where people eat food prepared outside of the home.
Businesses are rated between 0-5 based on inspections carried out by local authority food safety officers:
0 - Urgent improvement necessary
1 - Major improvement necessary
2 - Improvement necessary
3 - Generally satisfactory
4 - Good
5 - Very good
A certificate and sticker will be presented after the inspection, which as of 2017, must be clearly displayed to customers. Customers are also able to look up hygiene ratings on the Food Standards Agency website.
How to Achieve a Good Food Hygiene Rating
Naturally, customers expect food establishments to have high hygiene standards. All businesses should be able to achieve a level 5 rating by implementing a food management system, such as the FSA's Safer Food, Better Business.
During the planned inspection, a food safety officer will determine your food hygiene rating based on three key areas. To achieve a high rating, you must be able to demonstrate good practice and compliance with food safety law in all three areas.
1. Level of (current) compliance with food hygiene and safety procedures
This looks at how hygienically food is being handled and covers food preparation, cooking, reheating, cooling and storage.
Inspectors will also look at the control measures in place to prevent cross-contamination, including any allergen-related contamination identified in preparing food specifically for consumers with a food allergy or intolerance.
Things to consider:
Staff have good personal hygiene practice, including washing their hands, keeping cuts covered, wearing clean clothes, tying loose hair back or wearing a hat.
Food is delivered and stored at the correct temperature and in the correct place - fridge, freezer or dry food cupboard.
Raw and ready-to-eat foods are stored and prepared separately to reduce the risk of contamination.
Food is cooked or reheated to a temperature of 70°C for 2 minutes, or 75°C for 30 seconds, to destroy bacteria.
Fridges and freezers are operating at the correct temperatures to stop bacterial growth.
Expiry dates are clearly labelled and the food is not used (or sold) past this point.
2. Level of (current) compliance with structural requirements
The food safety officer will look at the overall structure of your building, including cleanliness, layout, lighting, ventilation, facilities and control of pests. This also covers water supply, drainage, wash hand basins and waste disposal.
Things to consider:
Extractor fans are in proper working order.
Equipment is clean, waterproof, free from damage, and moveable for cleaning.
Waste is disposed of cleanly and safely.
Wash hand basins are easily accessible.
Storage rooms are cool, well lit and ventilated.
Safe cleaning procedures are established and followed.
3. Confidence in management/control procedures
This section looks at whether your food safety management/control procedures are appropriate and that hazards are correctly identified and controlled. Officers must elicit a judgement on the likelihood that compliance will be maintained in the future.
They will check that procedures are properly documented. The requirement for records and level of documentation will vary between each business, depending on the type of operation being undertaken, the level of controls and the nature and size of the business.
The confidence in management/control procedures score is not based solely on documented procedures and their implementation. Other factors will influence the officer's judgement such as:
The track record of a company, its willingness to act on previous advice and enforcement, and the complaint history.
The attitude of the present management towards hygiene and food safety.
Hygiene and food safety knowledge, including hazard analysis/HACCP and the control of critical points.
Satisfactory food safety management based procedures.
If you have an effective food safety management system, which is understood by the workforce, you should achieve a good standard in the previous areas. If there is room for improvement in any of these three areas, the food safety officer will explain to you what they are and how you can achieve a higher rating.
Resources
Related Blogs @Model.Properties.HeaderType>
NEBOSH Level 6 Diploma | The Ultimate Astutis Guide

Discover everything you can ever need to know concerning the NEBOSH Diploma with this essential Astutis one-stop guide. Read more here.

CPR and First Aid: The Ultimate Astutis Guide

Protect your workforce with this guide on all things first aid and CPR! Read more here.

Why Your Organisation Needs an Environmental Manager

Enock Ebbah, Astutis' prized sustainability expert, discusses the benefits of having an environmental manager to an organisation. Find out more here.

How To Pass The NEBOSH National General Certificate

Learn how to master the NEBOSH National General Certificate assessments with our comprehensive guide!

The Ultimate Eco-Friendly Office Checklist

Discover how your can turn your office into a sustainable powerhouse with the ultimate Astutis checklist.

Evaluating and Addressing Risk Factors for Musculoskeletal Disorders in Retail

Discover the most common workplace injuries in the retail industry and why we believe the NEBOSH General Certificate is the best defence!
Case Studies
Real Life Stories
Find out how learners look back on their training with Astutis. Our case studies give our learners, both individual and corporate, a platform to share their Astutis experience. Discover how training with Astutis has helped past learners and delegates make the world a safer place, one course at a time.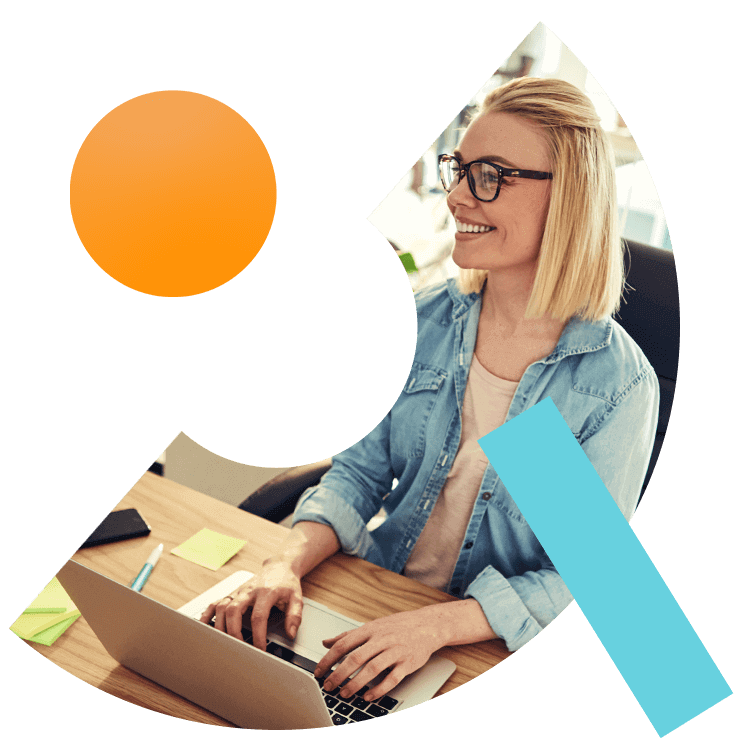 What People Say
Hear What Our Learners Have To Say
We're always there for our customers. 98% of our learners rated their overall experience as good or outstanding. We will always pride ourselves on our customer service. But don't take our word for it, here is what our customers have to say
"The training was engaging and lots of helpful information on the exam and risk assessment, with additional webinars close to the exam date. Great learning methods and good notes and references to use for future reference"

Martin

05.12.2023

"As described above the material is very useful and the team approachable and professional"

Martin

05.12.2023

"Very informative course, perfectly timed with a knowledgeable host."

Christian

29.11.2023

"Please see previous comment."

Christian

29.11.2023

"It was a really great learning experience, very professional staff, training resources, webinars. The overall experience was really great and smooth!"

Muhamed

14.11.2023

"The overall learning experience was great, professional and smooth to me!"

Muhamed

14.11.2023

"great course, great tutor, explained things well"

01.11.2023

"very informative and gave me the knowledge i needed to pass my exams"

01.11.2023

"Excellent course, packed with information and engaging content. I recommend to anyone considering their IEMA qualification!"

24.10.2023

"Excellent course, packed with information and engaging content. I recommend to anyone considering their IEMA qualification!"

24.10.2023