The Roadmap to Environmental Compliance: How to Build your Environment Improvement Plan
June 2022
SUMMARY:
In 2021, The UK Government put The Environment Act into law, acting the first environmental legislation for the UK post-Brexit.
The Act pledges to reduce the amount of 'Fine Particulate Matter', a dangerous particle that could result in lung cancer, omitted into the air to 10 micrograms per cubic metre (µg/m3) by 2040.
Local authorities across the UK may feel inclined to increase the severity of punishments for littering and fly tipping. Councils may find themselves under pressure to ensure materials are used and disposed of more efficiently.
Companies should look to implement their own Environment Improvement Plan (EIP) which helps establish their own road map to environmental compliance and responsibility. More below,
On a baseline level, environmental compliance refers to conforming to environmental law, whether it be locally or internationally. Environmental law can consist of regulations, permits and standards. As the desire for ecological responsibility has gradually risen over the last few years, the need to match it is symbiotically connected.
As of June 2022, the most up-to-date environmental legislation in the UK falls under The Environment Act. Finalised as law in 2021, it outlays the framework regarding protecting the environment. There was a significant gap in environmental legislation after the UK voted to leave the European Union. Before that decision, UK environmental law was primarily sourced from decision-makers in Brussels. The Environment Act, therefore, is the UK's first lawful legislation aiming to promote the planet's health.
The Environment Act is a legislative framework for air quality, water, biodiversity, and waste reduction. The Act also introduced a new environmental watchdog - the Office for Environmental Protection (OEP) - whose purpose is to challenge and hold the government accountable and investigate compliance with the Environment Act. The Act is still in its infancy and under considerable consultation from environmental groups.
This blog aims to underline the most recent environmental legislation that could significantly shape and influence how we live our lives in the future. It will analyse what the Environment Act means for businesses and households moving forward and how local authorities may be required to introduce more stringent punishments to protect the environment.
a. Air Quality
The Environment Act has laid out two primary targets to curb air pollution. More specifically, to limit the amount of 'Fine Particulate Matter' (PM2.5).
Fine Particulate Matter are tiny particles of air pollution that can quickly get into the deepest parts of our lungs or blood. Fine Particulate Matter comes from two sources, primary and secondary. Primary accounts for wood stoves or forest fires which cause particle pollution on their own. Meanwhile, the secondary form comes from gases that can form particles. These sources can be power plants or coal fires.
In March 2022, the UK government proposed a new legally binding target to reduce levels of PM2.5 to 10 micrograms per cubic metre (µg/m3) by 2040. This means businesses across the UK will need to monitor how their practices influence the output of these particles.
How Could We Improve Air Quality and Make a Difference?
Whether you are more indoorsy or outdoorsy, there are several ways we can control, and therefore improve, our general air quality. First, let's think about indoors.
When it comes to buildings, one of the most simple yet effective ways to improve the air quality is to keep the premises clean. Dust, animal dander, or mould can negatively affect general air quality. To remedy this, it can be as simple as hoovering carpets at least once a week with a vacuum cleaner equipped with a HEPA filter. It is also recommended that you opt for hard-surface flooring instead of carpets.
It is also widely recommended that plants, however pretty, are kept outside as they can foster and collect mould.
b. Waste
In the future, more impetus will be put on the general reduction of waste. The Environment Act includes provisions that will require producers to pay the entire net cost of managing specified products and materials at the end of the product cycle to incentivise more sustainable use of resources.
Discussions have been ongoing in local governments and councils for some time regarding the possibilities of separate waste collection for different materials. Much like a general and recycled waste, collections could be divided further into more precise recyclable materials. This will, however, incur further financial measures.
The Environment Act also includes new measures allowing more stringent responses for illegal activity or waste crime. One unique power consists of the potential introduction of harsher punishments to those found responsible for fly tipping or littering, which can cause significant financial strain to local governments and councils.
How Could We Improve Our Environmental Impact?
To lessen your environmental impact as an individual or collective, consider how you deposit your waste.
Are you ensuring you are putting everyone in the correct bins?
Do you produce enough food waste to have an operational food waste bin that can be collected?
You must ask yourself these questions regularly to ensure you are either not wasting the time and money of local authorities or have the potential to reduce your impact on the planet by curbing your waste.
You could consider composting. Composting can put people off because people believe it can take a sizeable degree of effort to get right. However, this is a myth. This process is far more straightforward than people are often led to believe and involves upcycling leftover food and organic matter to make a substance known as humus. Keep a small bin on your kitchen counter where you can easily dump food scraps (including fruit, vegetables, eggshells, and coffee grounds).
c. Environment Improvement Plans (EIPs)
One of the Environment Act's most promising outcomes is Environment Improvement Plans (EIPs). As the name suggests, EIPs are long-term plans to curb the damage society has on the planet and to improve its health gradually. Since the inception of the Environment Act, the OEP has called for "urgent action" to ensure the government sustains its progress on the UK's 25-Year Environment Plan.
The targets under consideration by the governments that relate to waste and air quality are:
Increasing resource productivity.
Reducing the volume of 'residual' waste we generate.
These come after reports revealed the UK material footprint (excl. fossil fuels) went up 16% between 2001 and 2017. The government is trying to decipher the best ways to improve how we use our resources. For this reason, we can expect local authorities to put in place measures to limit single-use plastics and improve recycling.
Targets relating to air quality mainly focus on PM2.5 (as explored above). They are:
Reducing the annual mean level of fine particulate matter (PM2.5) in ambient air (as required by the Environment Bill).
In the long-term, reducing population exposure to PM2.5.
As of July 2022, the UK meets all legal binding limits for fine particulate matter (PM2.5). But it is still one of the most damaging air pollutants to human health. The World Health Organisation recommends a considerably lower annual mean PM2.5 than the legal limit in the UK and across Europe (25 μg/m3 in 2019).
Ultimately, the UK isn't breaking any current laws regarding air quality; however, it is widely regarded that more needs to be done to preserve the health of humanity going forward. The most significant change is curbing the output of PM 2.5.
Your Roadmap to Environmental Success : Achieving a Greener Future
So we've analysed what the Environment Act means for our future and how the UK government has implemented an Environment Improvement Plan (EIP). But we, as a collective, can create our own EIPs and begin the journey to be more environmentally responsible.
Businesses can significantly reduce their environmental footprint with an EIP, but don't be deterred by the effort required. Your current ecological impact is the first thing you need to establish as a business. You will need to know your energy, electricity, and water usage. You can go much further by including the miles of fuel used for daily commutes. However, this is where it can get a little confusing. So we suggest sticking to the main metrics at first.
Once you have the calculated metrics, think about finding an online calculator that can tell you your impact on the environment. These are usually free and can be confidential. From here, you can begin to understand how your impact is devised. You could find that your electricity usage may account for over a third of your overall impact. If this is the case, we would suggest looking to more renewable sources of energy and electricity.
Calculating your effect on the environment gives your business the best foundation to begin curbing its impact. Once you know what areas your business should cut down in, it could be a good idea to regularly calculate your impact after implementing these changes. After some time, you should see a gradual reduction in your environmental effects.
Carbon Offsetting: How Could My Business Support?
Your business can also look into carbon offsetting. Not every company can make the changes that will lower their environmental impacts. If your business can't make those changes, carbon offsetting might be the next best option. Once you've calculated your impact, you can invest in global projects dedicated to protecting the environment's health. You can finance the amount that would match your business's impact and then be Net Zero! Not only do these projects help the global environment, but they can also help employability in regions that have low job rates.
Carbon offsetting can be costly, and some businesses may not be willing or able to invest money in a project like that. In this case, it's about research and commitment. Being a more sustainable business garners more interest from prospective staff, customers and investors. Sustainable practices, in the longer term, will save significant expenditure. For these reasons, try to think small. Segregate your business room to room and investigate how each room could become more sustainable.
For example:
Does every room have an operational recycling bin?
Do the lights need to be on during all working hours?
Once you've gone room to room, think bigger. Ask questions like – could we go paperless?. Going paperless would reduce paper waste and increase efficiency as all documents are accounted for and saved. Think about integrating a cycle-to-work scheme which can be partially paid for by the business and loaned to the staff. Enquire whether your supplier could do more for the environment; there are always greener alternatives.
Final Takeaways:
The Environment Act is the latest UK based environmental legislation and, overtime, will considerably influence how households, businesses and local councils perform their everyday duties.
The UK government have proposed a new legally binding target to reduce levels of PM2.5 to 10 micrograms per cubic metre (µg/m3) by 2040.
New measures are likely to be introduced allowing more stringent responses for illegal activity or waste crime. Furthermore, harsher punishments for fly tipping or littering will look to deter civilians for undergoing the activity.
Businesses should look to establish their own Environment Improvement Plan (EIP). In which businesses can calculate their own environmental impact and begin the process of curbing it.
Case Studies
Real Life Stories
Find out how learners look back on their training with Astutis. Our case studies give our learners, both individual and corporate, a platform to share their Astutis experience. Discover how training with Astutis has helped past learners and delegates make the world a safer place, one course at a time.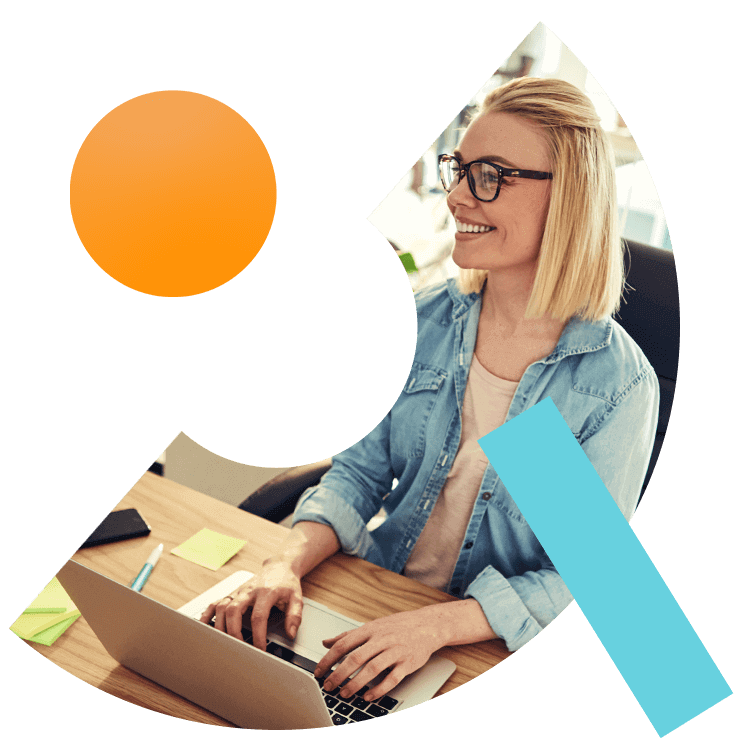 What People Say
Hear What Our Learners Have To Say
We're always there for our customers. 98% of our learners rated their overall experience as good or outstanding. We will always pride ourselves on our customer service. But don't take our word for it, here is what our customers have to say
"The "Managing Safely" course typically covers various topics such as risk assessment, hazard identification, accident investigation, legal responsibilities, and implementing control measures. It aims to enhance my understanding of health and safety management systems and empower me to create a safer working environment. By completing the course last week , I gained valuable insights into best practices for managing safety in the workplace, which can benefit both me and my organization."

14.09.2023

"Perfect training: The "Managing Safely" course with Astutis seems to have provided me with valuable knowledge and skills for improving health and safety management in the workplace."

14.09.2023

"Tutor new subject well and help in any way he could so we understand the different sections"

Tracey

17.08.2023

"Interesting and informative"

Tracey

17.08.2023

"There was no need to use the customer service as the course instructions were clear"

14.08.2023

"It was a good course, as I had not completed an exam for such a long time I found this challenging, it would have been helpful that there was more focus on how to structure the answers"

14.08.2023

"The course was good overall. Online classes can be difficult and I much prefer the classroom experience but due to circumstances and availability online was the option chosen. FSC1 was very good with lots of interaction. But no forward planning or discussion was given to FSC2. Because of a lot of experience in the fire industry and risk assessments I carried on without giving the question enough scrutiny which meant a refer and a costly resit. 5 minutes of discussion and forward planning for FSC2 would have avoided that. All that said I'm aware I took it too lightly."

Peter

10.08.2023

"A good online course, with good interaction. Be positive and be part of it. Some people sit quietly by that wouldn't happen in a classroom. Ask questions and understand, everything is there for you."

Peter

10.08.2023

"Great learning experience! Astutis was there every step of the way!"

Michelle

18.07.2023

"Actually purchased through my company - they selected a great partner"

Michelle

18.07.2023