National Clean Air Day: Discover How To Reduce Your Air Pollution Output
June 2022
Clean Air Day is the most extensive UK air pollution campaign. It aims to shift society's focus toward air pollution. As a business, we have investigated the trend of environmentally friendly practices. We have found that scientific and academic reports all point toward humanity being on the brink of environmental collapse.
Newly acquired strategies such as Net Zero carbon emissions have allowed for more options in our fight against climate change. However, the fight against climate change is being fought at every level. Not everyone has the capabilities to calculate their footprint and take measures to reduce it. Therefore spreading awareness of how everyone can contribute is essential if we continue the fight against climate change. One such contribution is the reduction of air pollution.
This blog will analyse the impact of air pollution and what we can all do to reduce it. It will investigate how we can individually and collectively help regenerate the planet's health and, more specifically, limit our air pollution output.
The impact of air pollution
Based on a plethora of reports, the results suggest we are slowly killing our planet and our health with the current output of air pollution we exhibit. The dramatic rise of industrialisation has contributed to anthropogenic (human-made) air pollution, resulting in approximately nine million deaths yearly. On a global level, air pollution is causing a dramatic decline in several ecosystems leading to animal extinction, the melting of ice caps and the increased temperature of planet earth.
The long-term effects of air pollution have been and will continue to be, discussed. We know that cardiovascular diseases, asthma and pulmonary insufficiency are all widely connected and caused by long-term exposure to air pollution. On a broader level, we know that air pollution affects the water and food we drink. Road emissions are the biggest culprit, with long-term exposure creating respiratory problems. Furthermore, Industrial accidents have been known to create a so-called 'toxic fog' that can be fatal to nearby populations. All in all, the impact is very bleak, indeed.
What can I do to reduce my air pollution output?
Interestingly, the ways we can reduce air pollution often overlap with ways we can reduce our other environmental impacts. It's important to remember that the little things add up.
Continue or escalate your level of recycling and reusables.
Ensure all lights are switched off when not in use.
Incorporate more public transport and reduce car or motorbike usage.
Switch to a renewable energy supplier.
Plant trees and improve air quality.
Support Clean Air legislation.
Reduce the amount of dairy and meat in your diet.
Avoid any domestic burning in open fires or stoves.
How can my business reduce our air pollution output?
Never downplay the role your business could play this National Clean Air Day. As the saying goes, every little helps. Let this week be the turning point if your business is only starting to discover greener practices. If your business is already doing its bit, there are always ways to improve performance.
Here are a few ways to reduce your business's air pollution today.
Normalise flexible working
By normalising working from home as a permanent solution, businesses will help save an astronomical amount of pollution every year. The environmental impact of each employee can be pretty tricky to calculate; however, there can be doubt it would hugely curb the number of emissions going into the atmosphere. Alternatives are endorsing a cycle-to-work scheme, where your business can play a role in promoting healthier commutes to work.
Implement clean air workplaces
Ensuring your business is as carbon neutral as possible minimises your environmental impact. If your business is only beginning to consider the possibilities - don't forget about empowering an environmental champion. Businesses worldwide select employees to guide their company towards ecological goals and pledges, making them much more environmentally friendly.
Calculate your emissions and offset today!
Anyone can quickly go online and calculate their emissions as a business or individual. To do so, you will need the totals of all the emissions you are responsible for. The online calculator will specify what measurements you will need. Once you know the total emissions you are responsible for, your business can look at offsetting options. This is the fun bit.
Businesses have enjoyed investing in projects in less-well-off countries that help positively contribute to cleaner air and, therefore, the reduction of air pollution. These projects can also lead to a rise in local jobs for the specified area and significantly impact the planet's health. The environmental impact of these projects will offset your business's calculated total emissions, making it a perfect opportunity to give back to Planet Earth.
Case Studies
Real Life Stories
Find out how learners look back on their training with Astutis. Our case studies give our learners, both individual and corporate, a platform to share their Astutis experience. Discover how training with Astutis has helped past learners and delegates make the world a safer place, one course at a time.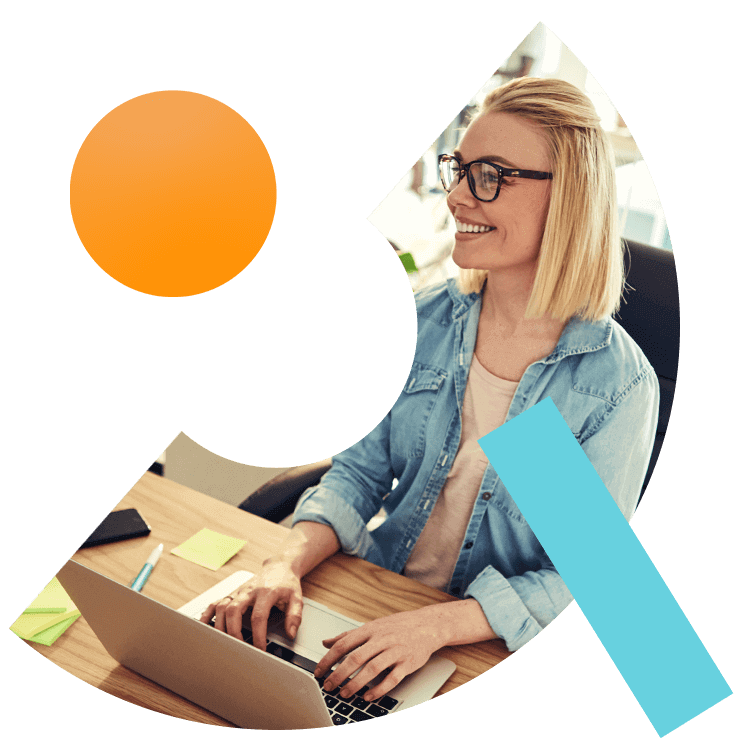 What People Say
Hear What Our Learners Have To Say
We're always there for our customers. 98% of our learners rated their overall experience as good or outstanding. We will always pride ourselves on our customer service. But don't take our word for it, here is what our customers have to say
"The "Managing Safely" course typically covers various topics such as risk assessment, hazard identification, accident investigation, legal responsibilities, and implementing control measures. It aims to enhance my understanding of health and safety management systems and empower me to create a safer working environment. By completing the course last week , I gained valuable insights into best practices for managing safety in the workplace, which can benefit both me and my organization."

14.09.2023

"Perfect training: The "Managing Safely" course with Astutis seems to have provided me with valuable knowledge and skills for improving health and safety management in the workplace."

14.09.2023

"Tutor new subject well and help in any way he could so we understand the different sections"

Tracey

17.08.2023

"Interesting and informative"

Tracey

17.08.2023

"There was no need to use the customer service as the course instructions were clear"

14.08.2023

"It was a good course, as I had not completed an exam for such a long time I found this challenging, it would have been helpful that there was more focus on how to structure the answers"

14.08.2023

"The course was good overall. Online classes can be difficult and I much prefer the classroom experience but due to circumstances and availability online was the option chosen. FSC1 was very good with lots of interaction. But no forward planning or discussion was given to FSC2. Because of a lot of experience in the fire industry and risk assessments I carried on without giving the question enough scrutiny which meant a refer and a costly resit. 5 minutes of discussion and forward planning for FSC2 would have avoided that. All that said I'm aware I took it too lightly."

Peter

10.08.2023

"A good online course, with good interaction. Be positive and be part of it. Some people sit quietly by that wouldn't happen in a classroom. Ask questions and understand, everything is there for you."

Peter

10.08.2023

"Great learning experience! Astutis was there every step of the way!"

Michelle

18.07.2023

"Actually purchased through my company - they selected a great partner"

Michelle

18.07.2023