Health, Safety and Environmental Careers Yield Positive Results
May 2014
Do you sometimes wonder where you are going with your health, safety and environmental career?
If your answer is yes, read the following facts extracted from recent research by *IEMA, *NEBOSH and *Health and Safety at Work publication to reassure you and shape the direction in which you are heading.
Employers now see health, safety and environmental management as more of a strategic role essential for companies to remain competitive in the current climate. "Health and safety is now recognised as a core management skill particularly in organisations with high standards of governance," comments CEO of NEBOSH, Teresa Budworth.
Salaries are on the Increase
As the economy is now in recovery, the Recruitment and Employment Confederation (REC) and KPMG's new report confirmed that permanent employees' wages rose at the sharpest level since July 2007 with full-time workers' salaries increasing at its fastest rate. What does this mean for people in health, safety & environmental roles? The better qualified the health and safety/environmental practitioner, the higher the annual salary they attract. This is illustrated in NEBOSH research where the average top-end salary for jobs where a NEBOSH Diploma and CMIOSH were specified was up to 3% higher than last year; similarly there was also an average 3% pay increase for 59% of environment and sustainability professionals in 2013.
Job Satisfaction and Security is on the up
Two thirds of IEMA members surveyed reported high levels of satisfaction for environment and sustainability roles. Those who were "career changers" so started professional life in non-environmental roles are even more satisfied to have made the change, with 70% reporting levels of satisfaction.
Health and safety practitioners feel at least fairly secure in their current roles with over three-quarters of all respondents say they are either "quite" or "very" secure.
Professional Development is Essential
The recent tough times have led to a greater demand for higher level qualifications if you want to forge ahead with your health, safety and environmental career:
Almost half of IEMA Members surveyed, have at least a Master's degree as their highest academic qualification with a fifth moving into a more senior role than the previous year.
More employers now require health and safety managers to hold at least a degree equivalent to the NEBOSH National Diploma. Almost half of job adverts ask for NEBOSH Diploma compared to a third last year.
There is a rise in demand for higher level professional status such as Chartered Membership of the Institution of Occupational Safety and Health (CMIOSH) in job applicants.
Environmental professionals' salaries increase with the higher levels of IEMA membership.
Go Global with your Health, Safety, and Environmental Skills
Britain has one of the best workplace safety records in Europe, so it is no surprise that UK-based health and safety professionals are in such high demand across the globe.
The prospering economies, buoyant industries and, high profile world events make the Middle Eastern region an attractive location as it will be benefitting from economic investment and growth.
Add New Skills to your Existing Portfolio
Barely a week goes by without employers highlighting the limitation of skills shortage and more roles now demand a broader skillset. Environmental management has become an additional skill required for health and safety roles featuring in two thirds of health and safety job adverts and, quality assurance was mentioned in 20% of roles in NEBOSH's research.
80% of people who now take a NEBOSH General Certificate level qualification are employed in roles whose principal responsibilities are not health and safety, from operational managers to finance managers.
Brighter Future for Health, Safety and Environmental Roles
More attractive, varied jobs are starting to emerge for health, safety and environmental professionals as the economy now shows positive growth trends.
Make your continuing professional development essential. Keep updating and adding to your skill set as a health, safety and environment career is looking to be a stable and bright beacon for your future satisfaction and security.
Research used was:
*IEMA 2014 Annual Practitioner's Survey of members;
*NEBOSH's Annual Jobs Barometer 2017;
*Health and Safety at Work's online survey of 1007 practitioners, conducted during the fourth quarter of 2013.
Interested in starting a career in health and safety. View all our courses by clicking the button below!
Related Blog @Model.Properties.HeaderType>
Choosing The Right Health, Safety and Environmental Training Course For You

Thinking about entering into the rewarding world of health and safety? This blog will outline everything you need to know and consider before jumping in!

What Jobs Can I Get With the NEBOSH International General Certificate?

Discover how the NEBOSH International General Certificate can dramatically increase your employability with Astutis blog. Read more here.

Safety and Wellness Programmes: The Link to Stress and Work Productivity in the Workplace

Effective wellness and safety programmes can yield significant results, reduce stress and increase productivity in the workplace. Why do so many businesses still fail to acknowledge the importance of them?

What are NEBOSH Closing Interviews

Understand what NEBOSH exam closing interviews are and what is required to ensure you pass your exams with this Astutis blog.

Remote Work Safety: 5 Best Practices to Teach Your Employees

Understanding how to work productively at home is crucial in the modern working environment. Here are our tips!

The Risks and Effects on Health of Asbestos Exposure

Take a deep dive into the risks associated with exposure to asbestos and how it can effect long-term health problems. Find out more here.
Case Studies
Real Life Stories
Find out how learners look back on their training with Astutis. Our case studies give our learners, both individual and corporate, a platform to share their Astutis experience. Discover how training with Astutis has helped past learners and delegates make the world a safer place, one course at a time.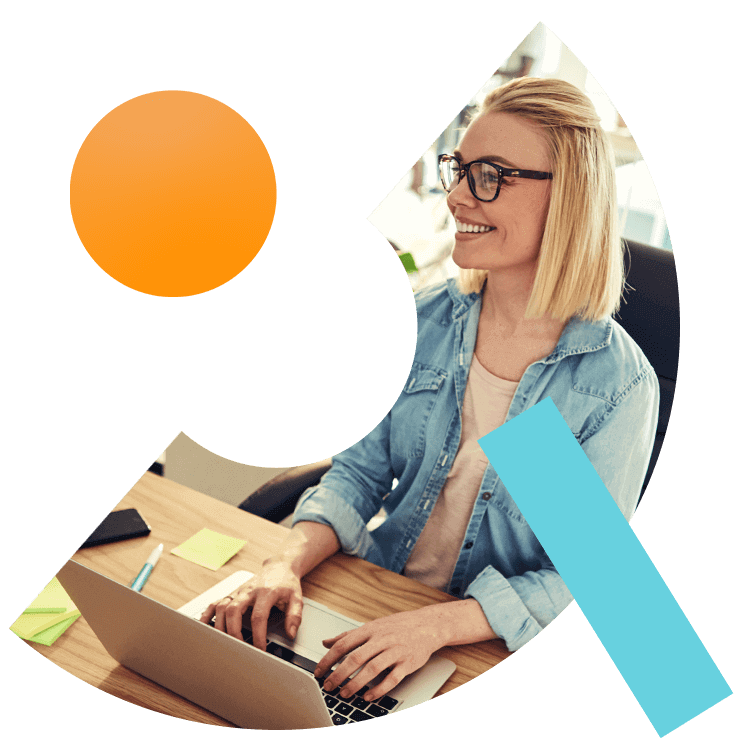 What People Say
Hear What Our Learners Have To Say
We're always there for our customers. 98% of our learners rated their overall experience as good or outstanding. We will always pride ourselves on our customer service. But don't take our word for it, here is what our customers have to say
"The "Managing Safely" course typically covers various topics such as risk assessment, hazard identification, accident investigation, legal responsibilities, and implementing control measures. It aims to enhance my understanding of health and safety management systems and empower me to create a safer working environment. By completing the course last week , I gained valuable insights into best practices for managing safety in the workplace, which can benefit both me and my organization."

14.09.2023

"Perfect training: The "Managing Safely" course with Astutis seems to have provided me with valuable knowledge and skills for improving health and safety management in the workplace."

14.09.2023

"Tutor new subject well and help in any way he could so we understand the different sections"

Tracey

17.08.2023

"Interesting and informative"

Tracey

17.08.2023

"There was no need to use the customer service as the course instructions were clear"

14.08.2023

"It was a good course, as I had not completed an exam for such a long time I found this challenging, it would have been helpful that there was more focus on how to structure the answers"

14.08.2023

"The course was good overall. Online classes can be difficult and I much prefer the classroom experience but due to circumstances and availability online was the option chosen. FSC1 was very good with lots of interaction. But no forward planning or discussion was given to FSC2. Because of a lot of experience in the fire industry and risk assessments I carried on without giving the question enough scrutiny which meant a refer and a costly resit. 5 minutes of discussion and forward planning for FSC2 would have avoided that. All that said I'm aware I took it too lightly."

Peter

10.08.2023

"A good online course, with good interaction. Be positive and be part of it. Some people sit quietly by that wouldn't happen in a classroom. Ask questions and understand, everything is there for you."

Peter

10.08.2023

"Great learning experience! Astutis was there every step of the way!"

Michelle

18.07.2023

"Actually purchased through my company - they selected a great partner"

Michelle

18.07.2023