Health, Safety and Environmental Careers Yield Positive Results
May 2014
Do you sometimes wonder where you are going with your health, safety and environmental career?
If your answer is yes, read the following facts extracted from recent research by *IEMA, *NEBOSH and *Health and Safety at Work publication to reassure you and shape the direction in which you are heading.
Employers now see health, safety and environmental management as more of a strategic role essential for companies to remain competitive in the current climate. "Health and safety is now recognised as a core management skill particularly in organisations with high standards of governance," comments CEO of NEBOSH, Teresa Budworth.
Salaries are on the Increase
As the economy is now in recovery, the Recruitment and Employment Confederation (REC) and KPMG's new report confirmed that permanent employees' wages rose at the sharpest level since July 2007 with full-time workers' salaries increasing at its fastest rate. What does this mean for people in health, safety & environmental roles? The better qualified the health and safety/environmental practitioner, the higher the annual salary they attract. This is illustrated in NEBOSH research where the average top-end salary for jobs where a NEBOSH Diploma and CMIOSH were specified was up to 3% higher than last year; similarly there was also an average 3% pay increase for 59% of environment and sustainability professionals in 2013.
Job Satisfaction and Security is on the up
Two thirds of IEMA members surveyed reported high levels of satisfaction for environment and sustainability roles. Those who were "career changers" so started professional life in non-environmental roles are even more satisfied to have made the change, with 70% reporting levels of satisfaction.
Health and safety practitioners feel at least fairly secure in their current roles with over three-quarters of all respondents say they are either "quite" or "very" secure.
Professional Development is Essential
The recent tough times have led to a greater demand for higher level qualifications if you want to forge ahead with your health, safety and environmental career:
Almost half of IEMA Members surveyed, have at least a Master's degree as their highest academic qualification with a fifth moving into a more senior role than the previous year.
More employers now require health and safety managers to hold at least a degree equivalent to the NEBOSH National Diploma. Almost half of job adverts ask for NEBOSH Diploma compared to a third last year.
There is a rise in demand for higher level professional status such as Chartered Membership of the Institution of Occupational Safety and Health (CMIOSH) in job applicants.
Environmental professionals' salaries increase with the higher levels of IEMA membership.
Go Global with your Health, Safety, and Environmental Skills
Britain has one of the best workplace safety records in Europe, so it is no surprise that UK-based health and safety professionals are in such high demand across the globe.
The prospering economies, buoyant industries and, high profile world events make the Middle Eastern region an attractive location as it will be benefitting from economic investment and growth.
Add New Skills to your Existing Portfolio
Barely a week goes by without employers highlighting the limitation of skills shortage and more roles now demand a broader skillset. Environmental management has become an additional skill required for health and safety roles featuring in two thirds of health and safety job adverts and, quality assurance was mentioned in 20% of roles in NEBOSH's research.
80% of people who now take a NEBOSH General Certificate level qualification are employed in roles whose principal responsibilities are not health and safety, from operational managers to finance managers.
Brighter Future for Health, Safety and Environmental Roles
More attractive, varied jobs are starting to emerge for health, safety and environmental professionals as the economy now shows positive growth trends.
Make your continuing professional development essential. Keep updating and adding to your skill set as a health, safety and environment career is looking to be a stable and bright beacon for your future satisfaction and security.
Research used was:
*IEMA 2014 Annual Practitioner's Survey of members;
*NEBOSH's Annual Jobs Barometer 2017;
*Health and Safety at Work's online survey of 1007 practitioners, conducted during the fourth quarter of 2013.
Interested in starting a career in health and safety. View all our courses by clicking the button below!
Related Blog @Model.Properties.HeaderType>
23 Reasons to Study With Astutis in 2023: Part Two

Complete your understanding of the 23 reasons why we are the industry-standard health, safety and environmental training provider in 2023. Read more here!

IEMA Foundation Certificate in Environmental Management: Learner Diaries #3

Read the final instalment in the trilogy of blogs that document a successful venture into the IEMA Foundation Certificate in Environmental Management course. Read more here.

23 Reasons to Study With Astutis in 2023: Part One

In this first instalment, we unpack why you should choose to train with Astutis in 2023. We detail 23 reasons, because, well it's 2023! Discover the first eleven reasons here! Read more now.

IEMA Foundation Certificate in Environmental Management: Learner Diaries #2

Toby's IEMA Foundation Certificate Learner Diary returns with Part Two. In this instalment he covers Elements 4-6, sharing how he managed to pass first time. Read more here.

A Year In-Review: 2022 and Its Effects on Astutis and the Health, Safety and Environmental Industry

Astutis, Managing Director, Steve Terry looks back on the events of 2022 and invites us all to be optimistic as we head towards 2023. Read more here.

How To Maximise Your Virtual Training Experience

Astutis Technical Director, Brenig Moore investigates the world of virtual training, using research and studies to underline the very best practices afforded by virtual training. Read more here.
Case Studies
Real Life Stories
Find out how learners look back on their training with Astutis. Our case studies give our learners, both individual and corporate, a platform to share their Astutis experience. Discover how training with Astutis has helped past learners and delegates make the world a safer place, one course at a time.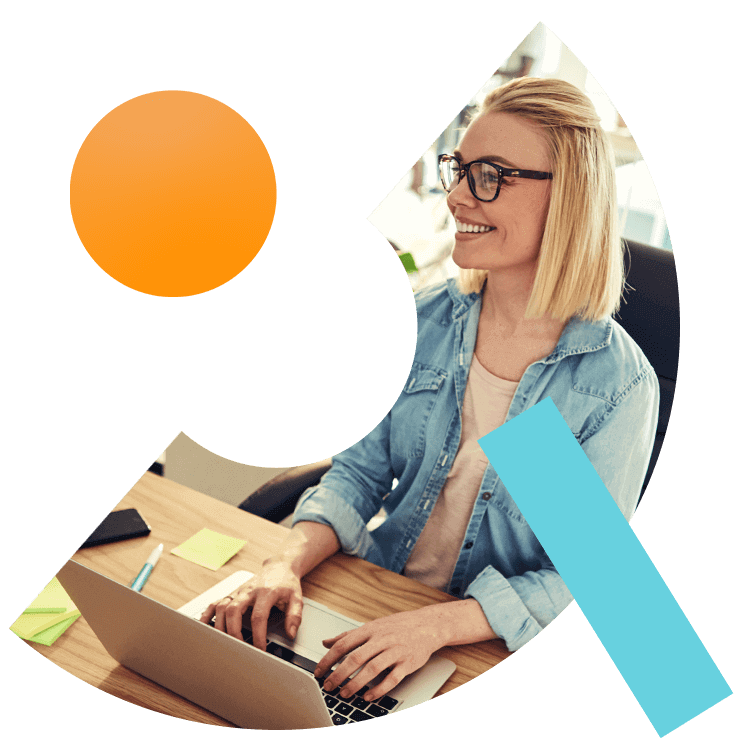 What People Say
Hear What Our Learners Have To Say
We're always there for our customers. 98% of our learners rated their overall experience as good or outstanding. We will always pride ourselves on our customer service. But don't take our word for it, here is what our customers have to say
"From start to finish the service Astutis have provided has been 5 star. Following the amazing experience I have referred multiple colleagues to complete training with Astutis. Great course, great support and great customer service"

Stuart

03.02.2023

"I really enjoyed studying Nebosh with Astutis. I had tried to complete the Nebosh Qualification previously but Astutis made it easier to learn and provided great training resources and support."

Stuart

03.02.2023

"Great customer focus, as usual!"

Gary

01.02.2023

"Excellent course, thank you"

Gary

01.02.2023

"Ever since I started with Astitus in 2018 I have completed two qualifications with them and they have always been quick to respond to queries, they have convenient payment options since I'm based in south Africa, I don't always afford to pay cash due to exchange rates. Hilary is super helpful she will communicate new courses and assist with information and enrolment. If it were possible to do my MSc with them, I would have enrolled with them"

Philiswa Sister

01.02.2023

"The course is very informative and outlines useful information that i will apply on my everyday duties"

Philiswa Sister

01.02.2023

"Course content was good though the on boarding was an issue with sone to and fro to sort wasting time."

26.01.2023

"Content aligned to all learning styles and relevant to risk professionals especially h and s a worthwhile bit of cpd"

26.01.2023

"Astutis advisor training course enrolled me quickly on my course. The course was well detailed, well organised and easy access to the platform for my study."

Saito

26.01.2023

"Good course and well presented. The content is easy to understand with options to listen or read. Videos and flowcharts describe well the content for a better understanding."

Saito

26.01.2023