Our Top 4 Ways to Love The Planet This Valentines
In our latest blog dedicated to Valentine's Day we will go through our top four ways you and your company can love the planet this Valentine's day.
February 2021
Love is in the air
Valentine's day is fast approaching and this year many people are looking for environmentally sustainable ways to celebrate. It has never been more critical to ensure that we are protecting the planet and our environment. Because love is in the air, we wanted to show you four ways to be more sustainable this Valentines.
1. Plant Don't Buy!
Planting wildflowers is a great way to spread the love, give back to your local environment and prepare your garden for Spring!
In the UK there are many wildflowers that look great in any garden without requiring a lot of maintenance. They also provide an incredible home for a variety of various insects and animals. Bees and other pollinators will be drawn to the bright pink of Ragged Robin. Birds will love eating the seeds of Common Knapweed. Hedgehogs will build themselves a cosy home amongst Dog Rose!
2. Careful Card Choosing
A great way to reduce your waste this Valentine's Day is to lose the wrapping and put down the cards. When choosing a card this year ask yourself, will the card be recyclable? Often cards that include decorations such as glitters, charms and musical devices are hard to recycle because of all the different components. However most modern-day plain cards are printed on completely recyclable paper.
If you want to make your Valentine's day card even more sustainable, you can buy cards with seeds embedded into the paper. When the festive period is over, your loved one can plant it into their garden and wait for flowers to bloom!
Just like embellished cards, most type of wrapping paper cannot be recycled and end up in a landfill. If you have to wrap a present, search for a recyclable paper or even make your own with old newspaper.
3. A Vegetarian Valentines
This Valentine's you can even make your romantic dinner more environmentally friendly. Eating meat can come with a large carbon footprint, so switching to a plant-based diet can help save the environment whilst also being delicious!
4. Thoughtful Gifting
When celebrating with your loved ones, it can be easy to spend money on flashy gifts. However, many gifts will end up unused and will be destined for the landfill. That's why it is super important that you buy environmentally-friendly presents that will be useful for many years.
For a make-up wearer, a reusable make-up wipe would be a great way to help reduce their waste and carbon footprint. These handmade wipes from The Zero Waste Maker on Etsy don't only look great, but they are affordably priced, too!
You can also use Valentine's day to donate to a favourite charity. Does your partner have a favourite animal? Adopting an endangered animal with WWF will be a thoughtful gift that will help protect wildlife. Do you love walks in the countryside? Donating to the Woodland's Trust will help ensure that our forests are protected for years to come.
Invest in your future
Loving the planet can also help your career. Investing in the IEMA Foundation Certificate in Environmental Management will give you a foundation of knowledge that will help you transform your business into a more sustainable one.
By enrolling on this course, you will have the knowledge and skills to create a sustainable future, and you will be in a position to:
Become recognised as a competent environmental AIEMA professional and practically manage positive environmental change
Help companies to achieve environmental compliance by having a good understanding of environmental law and policy
Help to develop a cultural shift by promoting the best environmental practice
Reduce organisations' negative impacts on energy, waste, water etc. and improve profitability
Open up new and rewarding career opportunities in environmental management and increase your salary potential
Related Blogs @Model.Properties.HeaderType>
23 Reasons to Study With Astutis in 2023: Part Two

Complete your understanding of the 23 reasons why we are the industry-standard health, safety and environmental training provider in 2023. Read more here!

IEMA Foundation Certificate in Environmental Management: Learner Diaries #3

Read the final instalment in the trilogy of blogs that document a successful venture into the IEMA Foundation Certificate in Environmental Management course. Read more here.

23 Reasons to Study With Astutis in 2023: Part One

In this first instalment, we unpack why you should choose to train with Astutis in 2023. We detail 23 reasons, because, well it's 2023! Discover the first eleven reasons here! Read more now.

IEMA Foundation Certificate in Environmental Management: Learner Diaries #2

Toby's IEMA Foundation Certificate Learner Diary returns with Part Two. In this instalment he covers Elements 4-6, sharing how he managed to pass first time. Read more here.

A Year In-Review: 2022 and Its Effects on Astutis and the Health, Safety and Environmental Industry

Astutis, Managing Director, Steve Terry looks back on the events of 2022 and invites us all to be optimistic as we head towards 2023. Read more here.

How To Maximise Your Virtual Training Experience

Astutis Technical Director, Brenig Moore investigates the world of virtual training, using research and studies to underline the very best practices afforded by virtual training. Read more here.
Case Studies
Real Life Stories
Find out how learners look back on their training with Astutis. Our case studies give our learners, both individual and corporate, a platform to share their Astutis experience. Discover how training with Astutis has helped past learners and delegates make the world a safer place, one course at a time.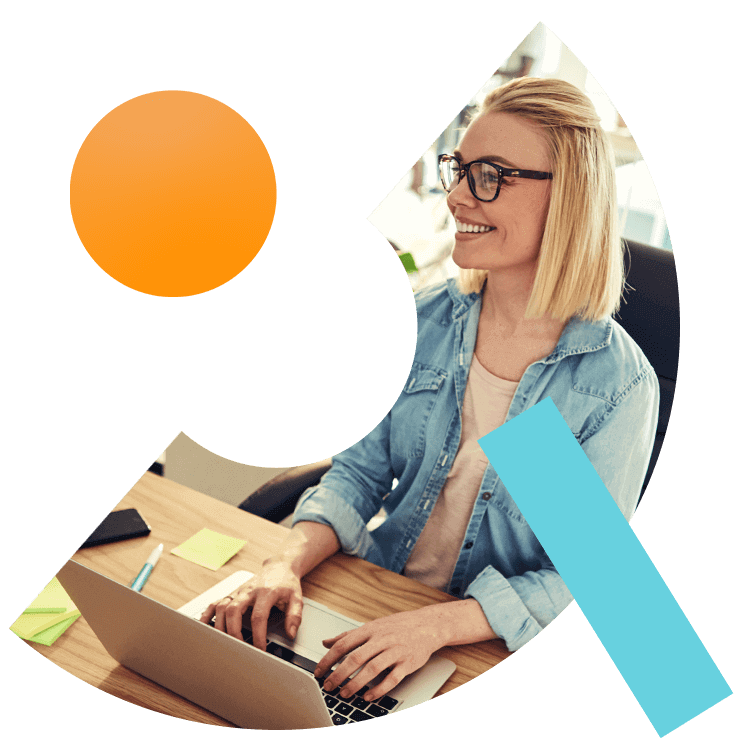 What People Say
Hear What Our Learners Have To Say
We're always there for our customers. 98% of our learners rated their overall experience as good or outstanding. We will always pride ourselves on our customer service. But don't take our word for it, here is what our customers have to say
"From start to finish the service Astutis have provided has been 5 star. Following the amazing experience I have referred multiple colleagues to complete training with Astutis. Great course, great support and great customer service"

Stuart

03.02.2023

"I really enjoyed studying Nebosh with Astutis. I had tried to complete the Nebosh Qualification previously but Astutis made it easier to learn and provided great training resources and support."

Stuart

03.02.2023

"Great customer focus, as usual!"

Gary

01.02.2023

"Excellent course, thank you"

Gary

01.02.2023

"Ever since I started with Astitus in 2018 I have completed two qualifications with them and they have always been quick to respond to queries, they have convenient payment options since I'm based in south Africa, I don't always afford to pay cash due to exchange rates. Hilary is super helpful she will communicate new courses and assist with information and enrolment. If it were possible to do my MSc with them, I would have enrolled with them"

Philiswa Sister

01.02.2023

"The course is very informative and outlines useful information that i will apply on my everyday duties"

Philiswa Sister

01.02.2023

"Course content was good though the on boarding was an issue with sone to and fro to sort wasting time."

26.01.2023

"Content aligned to all learning styles and relevant to risk professionals especially h and s a worthwhile bit of cpd"

26.01.2023

"Astutis advisor training course enrolled me quickly on my course. The course was well detailed, well organised and easy access to the platform for my study."

Saito

26.01.2023

"Good course and well presented. The content is easy to understand with options to listen or read. Videos and flowcharts describe well the content for a better understanding."

Saito

26.01.2023