Behavioural Change and Performance Plateaus in Health and Safety: 3 steps to breaking through
3 Steps To Enforcing Behavioural Change. Learn about how to include behavioural safety interventions into personal health and safety operations at your business with our 3 step guide.
November 2016
When to use Behavioural Interventions
Programmes designed to improve health and safety related behaviour typically involve some form of workplace observation of unsafe acts or conditions, with a procedure for follow-up action and reporting system. The follow-up action can be targeted at the individual, team or organisation, depending on the features of the specific programme.
Behavioural safety interventions often only focus on frontline behaviours relating to personal health and safety; such as the wearing of Personal Protective Equipment (PPE). This is not because, as Professor Trevor Kletz joked "Managers and designers, it seems, are either not human or do not make errors", but because these are the easiest to define and observe, and because they are habitual, they are also the easiest to influence. The specific behaviours to be targeted within the organisation is clearly an important decision, which will best be made if everyone can contribute to it.
Behavioural safety interventions often only focus on frontline behaviours relating to personal health and safety; such as the wearing of Personal Protective Equipment (PPE). This is not because, as Professor Trevor Kletz joked "Managers and designers, it seems, are either not human or do not make errors", but because these are the easiest to define and observe, and because they are habitual, they are also the easiest to influence. The specific behaviours to be targeted within the organisation is clearly an important decision, which will best be made if everyone can contribute to it.
Not an Alternative
Behavioural change programmes are not an alternative to effective engineering controls and sound safety management policies, systems and procedures. When these essential foundations are established and effective, behaviour modification can help in achieving further improvements in safety performance. Furthermore, they are not a quick fix. It takes time for benefits to show through as measurable changes in both leading and lagging performance measures and should not be considered unless:
Engineering safeguards and safety management systems and procedures are in place;
Safety is considered during the design and fabrication of equipment and facilities; and
The safety culture is reasonably mature with a wide awareness of safety issues and the need to improve safety; and
Safety performance has 'plateaued' in recent years.
What is the Plateau Effect?
The 'plateau effect' is 'a force of nature that lessens the effectiveness of once effective measures over time - similar to the concept of diminishing returns…a period where there is no improvement or a decrease in performance.'
According to 'Fitts and Posner', there are three clear stages to the plateau effect:
Stage 1: Cognitive - "You're intellectualising the task and discovering new strategies to accomplish it more proficiently."
Stage 2: Associative - "You're concentrating less, making fewer major errors, and generally becoming more efficient."
Stage 3: Autonomous (the plateau effect) - "When you figure that you've gotten as good as you need to get at the task and you're basically running on auto-pilot."
Reached a performance plateau in health and safety in your organisation?
If you are seeing a performance plateau in safety within your organisation, critical thinking and new approaches, should be employed rather than more stringent rules and penalties.
It's a fact that you can't get to the next level by doing the same things that brought you to where you are currently.
Thus, if you continue on in pretty much the same vein as before, don't be surprised when your performance remains static. If you are serious about breaking through your health and safety performance plateau, you'll need to challenge the status quo. How this behavioural change process is planned and executed is of critical importance to future improvement.
Breaking plateaus and launching into a new trajectory of improvement demands a different way of working and thinking. A multi-faceted approach is required – don't expect to be able to change one thing and witness dramatic improvement. You will need to shake things up by raising your commitment and working collaboratively.
3 Steps to Breaking through the Plateau: Behavioural Change
Step 1 – Commit to a new level of mastery
In order to commit to undertaking a new level of mastery, you will need to first assess where it is that you want to get, and what it is that will help you get there:
Identify the areas in which you are most lacking – staffing, knowledge, ability...the resources you have at your fingertips...both tangible and intangible.
IOSH is in the process of developing a universal competency framework - the first stage of which is currently available to trial by IOSH members. Aimed at both individuals and companies, Blueprint is easy to follow and will help you to identify your gaps.
Set attainable and measurable goals – is committing to the 'concept of zero' feasible right now? Do you need to set interim objectives to reach this goal?
Develop a clear, meaningful mission statement which will serve to inspire and motivate practitioners, provide clarity and guidance and give a voice to every member of the organisation. (Take a look at how Diageo have integrated safety into their business....caveat….there are plenty of other good examples out there). Diageo have engineered safety into everything they do and since adopting a zero harm policy little over a year ago, have seen accidents fall.
Step 2 – Train Smarter
The dynamics of lasting change are witnessed in terms of a company's capacity to learn. The accelerating ability to learn and improve has been called the one sustainable competitive advantage for the modern organisation. Companies that demonstrate the ability to improve continuously are ones that consistently learn from experience and systematically use that learning to fuel further change.
By incorporating the principles and tools of continuous learning into their safety performance efforts, companies can break through stubborn performance barriers and move safety management forward.
Learning organisations base their sustained achievement on:
Developing a shared vision that integrates the individual visions of its members
Improving incomplete or inaccurate mental models to develop more effective strategies for improving safety performance
Thinking beyond safety 'boundaries' by using systems thinking to identify the safety implications of actions across processes and functions, and having gained a clear understanding of the gaps that need 'plugging' with appropriate training, a commitment to facilitating this knowledge.
Identify the gaps in learning within your organisation. Does everyone have the tools available to them to be aware of their personal responsibilities as set within an organisational backdrop? Developing a learning culture within your organisation is key to your competitive advantage in an OHS field.
Having made the decision to push the boundaries and strive for improved levels of safety performance throughout your organisation, a clear and defined training programme will help you get there.
Step 3 – Work Collaboratively
Most, if not all, well-established organisations' have a mission statement on paper. It may not, however, hold meaning to every team at that organisation, in which case it may be appropriate for a team (or teams) to develop their own mission statement(s). Here the process of involving everyone is as important as the final product; it is best if everyone contributing to the work of the team, not just management, is involved in a meaningful way. This can be a positive, inspiring process that can be helpful in identifying and clarifying shared values and priorities.


Does your Mission Statement Hold Meaning to every Team Member?
What is your mission statement? Did the team contribute to its development? Does it have meaning to everyone on the team? Does it still hold true or have you outgrown it? Are you living your mission?
Get everyone Working Towards the Same Goal
Effective health and safety performance always comes via effective streams of communication and the best results will be witnessed through collaborative working. Working in isolation will not see health and safety performance improved. By contrast, if issues are being reported and discussed at all levels in the organisation, it is entirely possible to put in place achievable counteractive/remedial measures as valuable (and realistic) solutions to the day-to-day problems faced by the workforce.
We have recently published a short news article referencing collaborative working between a construction company in the USA and OSHA, in which all employers, contractors and sub-contractors associated with the partnership will be required to:
implement written safety and health programmes
conduct daily pre-task planning and safety huddles
undertake regular job site inspections
involve workers in weekly site safety meetings
These are just some of the measures that can be put in place when working collaboratively; while OSHA will, in turn, review these programmes in order to track and compare information on injury and illness rates, share best practice and review goals, it doesn't necessarily need to be the likes of OSHA, the HSE or any another regulatory body conducting these reviews – it can just as easily be the remit of staff in-house.
Communication for Buy-in
Above all, if you have made the decision to try to push the boundaries for more effective health and safety programmes in your organisation, commit to communicating these to all team members including the leaders, managers, supervisors and workers. Involve them in as many aspects of the process as possible; a valued team member will always be a more productive one and you will find it much easier to establish buy-in to that which you propose.
Keep an eye out for our coming post on interdisciplinary teamwork as part of our series of posts exploring the human element of health and safety.
The topic of behavioural leadership is heavily intertwined with Health and Safety. The IOSH Approved Behavioural Science for Leadership in Safety is the ideal course for managers and supervisors in all industries to help have a positive influence on you and your colleagues behaviour.
Related Blogs @Model.Properties.HeaderType>
NEBOSH Level 6 Diploma | The Ultimate Astutis Guide

Discover everything you can ever need to know concerning the NEBOSH Diploma with this essential Astutis one-stop guide. Read more here.

CPR and First Aid: The Ultimate Astutis Guide

Protect your workforce with this guide on all things first aid and CPR! Read more here.

Why Your Organisation Needs an Environmental Manager

Enock Ebbah, Astutis' prized sustainability expert, discusses the benefits of having an environmental manager to an organisation. Find out more here.

How To Pass The NEBOSH National General Certificate

Learn how to master the NEBOSH National General Certificate assessments with our comprehensive guide!

The Ultimate Eco-Friendly Office Checklist

Discover how your can turn your office into a sustainable powerhouse with the ultimate Astutis checklist.

Evaluating and Addressing Risk Factors for Musculoskeletal Disorders in Retail

Discover the most common workplace injuries in the retail industry and why we believe the NEBOSH General Certificate is the best defence!
Case Studies
Real Life Stories
Find out how learners look back on their training with Astutis. Our case studies give our learners, both individual and corporate, a platform to share their Astutis experience. Discover how training with Astutis has helped past learners and delegates make the world a safer place, one course at a time.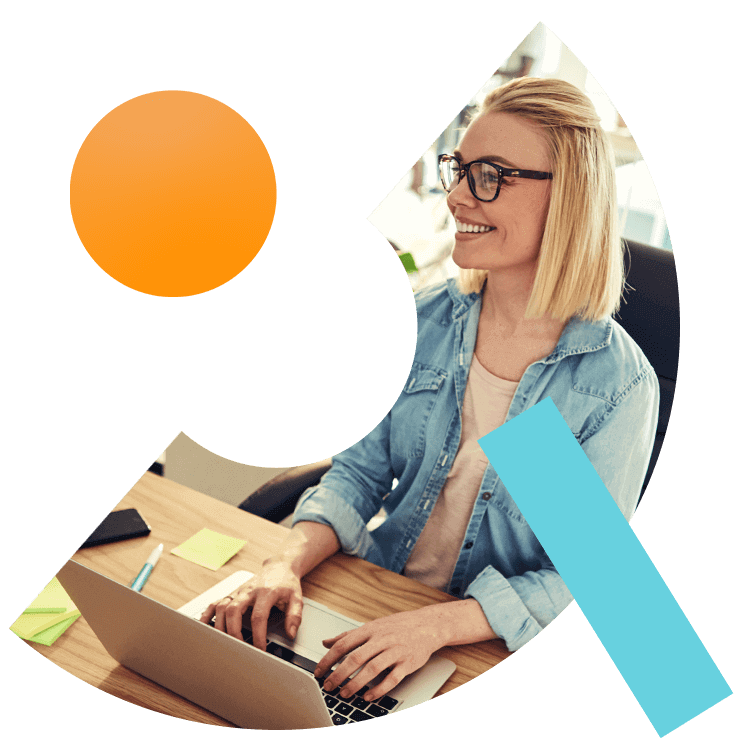 What People Say
Hear What Our Learners Have To Say
We're always there for our customers. 98% of our learners rated their overall experience as good or outstanding. We will always pride ourselves on our customer service. But don't take our word for it, here is what our customers have to say
"The training was engaging and lots of helpful information on the exam and risk assessment, with additional webinars close to the exam date. Great learning methods and good notes and references to use for future reference"

Martin

05.12.2023

"As described above the material is very useful and the team approachable and professional"

Martin

05.12.2023

"Very informative course, perfectly timed with a knowledgeable host."

Christian

29.11.2023

"Please see previous comment."

Christian

29.11.2023

"It was a really great learning experience, very professional staff, training resources, webinars. The overall experience was really great and smooth!"

Muhamed

14.11.2023

"The overall learning experience was great, professional and smooth to me!"

Muhamed

14.11.2023

"great course, great tutor, explained things well"

01.11.2023

"very informative and gave me the knowledge i needed to pass my exams"

01.11.2023

"Excellent course, packed with information and engaging content. I recommend to anyone considering their IEMA qualification!"

24.10.2023

"Excellent course, packed with information and engaging content. I recommend to anyone considering their IEMA qualification!"

24.10.2023