Astutis' Six-Step Approach to Successful Incident Investigations
September 2022
Workplace incidents account for the overwhelming majority of accidents and injuries for employees. The scope of incidents can range from a minor slip to a potentially fatal accident. One of the most successful ways of minimising risk in the future is by understanding how past risk was allowed to flourish.
Many experts in the field of Health and Safety suggest that to successfully investigate workplace incidents, investigators should follow a step-based structure plan that fully uncovers the cause of such incidents.
The majority of incident investigations have three vital purposes:
How did this incident happen?
Why did this incident happen? (This could lead to the same outcome as purpose 1)
What can be done to ensure the incident is not repeated?
Risk assessments and incident investigations are the most efficient way to analyse risk. This blog will focus on the latter. It will uncover the most effective way to investigate workplace incidents, helping organisations and individuals to minimise the risk in your workplace.
The NEBOSH HSE Introduction to Incident Investigation course is the most comprehensive Health and Safety training course dedicated to incident investigations on the market. It explores how to approach investigations and how to strategize and structure your report. This blog will incorporate the teachings and principles employed throughout the course to help address how to effectively lead the incident investigation process. It will touch on philosophies explored in more forensic detail during the NEBOSH HSE Introduction to Incident Investigation course.
Let's discover our ideal incident investigation structure. Traditionally, incident investigations are structured as a four to six-step plan. For this blog, and to include all the detail, we will focus on a six-step approach that can help businesses or individuals better understand why an incident happened.
The Six-Step Incident Investigation Approach
Step 1 – Immediate Action
In the event of an incident, immediate action may include making the area safe, preserving the scene and notifying relevant parties.
Is anyone injured?
Is there an immediate risk to life?
To begin the process, these two questions must be answered. Once we know the risk is minimised, the accident investigation begins, even at this early stage, by collecting perishable evidence.
It seems obvious, but if perishable evidence is not collated, the investigation will likely fail to reach its potential.
Step 2 – Plan the Investigation
Planning ensures that the accident investigation is systematic and complete.
Firstly, what resources will be required?
Who will be involved?
Do the involved parties know their duties and what is expected of them?
How long will the investigation take?
How will the investigation affect the day-to-day operations of the business?
What budget is needed to fulfil the investigation?
For smaller investigations, having an itinerary of items and resources at your disposal can be incredibly useful to ensure budgets and time restraints are met.
An investigation team, including an outside third party, will be more effective for severe or complex incidents than a single investigator.
Step 3 – Data Collection
Information about the incident is available from numerous sources, not only people involved or witnesses to the event but also equipment, documents, and the scene of the incident.
For instance:
Is there video footage of the incident?
Are there any witnesses?
If so, how many?
At this stage, it might be too early to address all evidence and jump to conclusions. Aim to collate the other evidence first and you would have completed a valuable part of the process.
Ensure the location you choose to store the evidence is secure and free from outside interference and out of the reach of anyone being investigated.
Step 4 – Data Analysis
More than likely, an incident is not just a single event but a chain of events. The sequence of circumstances needs to be understood before identifying why the incident happened.
Keep asking 'why' to identify the root, underlying causes and direct causes of the event. For instance, if someone forgets to secure a ladder, there is a reason for this mistake. At this stage, it is vitally important to go beyond the scope of the investigation in order to understand why.
This is the time to review any footage of the incident. Ask yourself the following:
Is there a clear view of the incident?
Does the footage help identify the cause of the accident?
It is helpful to ensure a copy of the footage is made, to eliminate the risk of the footage becoming lost.
Interestingly, this could be the stage that takes the longest to complete effectively. It is during this stage that conclusions are drawn and the reasoning behind the conclusions is thought out.
Step 5 – Corrective Actions
Many investigations make the mistake of raising actions which deal only with the direct causes – a quick fix. By ignoring the root and underlying causes, they miss an opportunity to reduce the risk of recurrence of the incident and leave open the possibility that other, different incidents may also occur, arising from the exact, common root cause.
Jason Anker MBE knows first-hand how engaging workforces with the importance of Health and Safety is vitally important. In his early twenties, Jason suffered a fall from height whilst on a construction site. The incident left him unable to use his legs. Since that day, Jason has travelled the world using his experience to educate businesses and workforces on effective Health and Safety and the way it is communicated internally.
At this stage of the incident investigation process, try to avoid the temptation to jump the gun and attempt to proactively address the conclusions and put them into reality. Trying to correct the problems at this stage is rushing the process and could prove catastrophic at a later stage.
As Jason Anker MBE explained:
"This magic bullet – this one size fits all solution – does not exist".
By trying to prematurely administer the findings into reality, you will find yourself jeopardising the long-term success of the investigation. Before implementation of corrective acts, a plan should be put into place which showcases how it will improve or correct the incident.
This emphasises the point made above regarding your 'why'. There is almost always a deeper, more closeted reason behind workplace incidents. A well-thought-through and planned investigation will provide a good chance of identifying it.
Step 6 – Reporting
The investigation is concluded when all outstanding issues have been closed out and the findings have been communicated so that lessons can be shared.
Effectively dispersing the results is often overlooked. However, its impact is everlasting. Consider how best you might take in the findings yourself. It's imperative not to seem critical of the workforce but instead emphasise what might have happened if the incident had escalated.
For Jason, ineffective communication is one of the frustrating aspects of this process:
"You can know best practices. You can have the most thorough investigation, but what happens if you don't know how to discuss or communicate the findings?'''
"I've seen it several times. Companies will have an incident, some major, some less so. They will investigate it themselves, they will come to their conclusions, but the problem arises when they try to inform their staff of what needs to improve."
"Some [incident] investigations become redundant because the findings aren't communicated in a way that informs staff. The way this information is expressed is so important '' says Jason.
The NEBOSH HSE Introduction to Incident Investigation course is the only Health, Safety and Environmental training course that:
uncovers effective and engaging communication strategies,
incorporates niche reports, that have a lasting impact on staff.
The Introduction to Incident Investigation course discusses communication mechanisms including:
Formal incident investigation reports,
Alerts,
Presentations and
Meeting topics.
The important aspect to consider is how engaging the mechanisms actually are for the audience. An effective investigation with the right findings can be severely undermined if the findings are not presented in a way that engages with the target audience.
We cannot forget the investigation report. Incident reports are often misguided to include every single detail of an incident. Even though it is important to not neglect important details, it is crucial to not commit to information overload.
The reader will take more away from the report if it is succinct and to the point. The findings of an incident investigation can get lost in a plethora of unnecessary details. Try to present your findings concisely with a genuine consideration of how the reader may interact or engage with your conclusions.
Upon concluding your investigation, you must ponder if it is worth involving outside agencies, such as the police, to escalate your findings. You must ask yourself whether a potentially guilty party warrants police intervention.
Conclusion
Incident investigations are the earliest opportunities to analyse and act upon workplace-related incidents. They are one of the most significant avenues to improve and enhance functionality and safety within a business.
The impact of incident investigations spreads throughout the business. They reveal the ambition of corporate self-improvement and the ideals of striving to be better should permeate from ground level to director level.
Competent and thorough incident investigations have the power to comfort staff, to put them at ease, knowing their employer values their health. It is natural to suggest that effective incident investigations help establish a harmonious and positive working environment, which more than likely increases productivity and morale.
For a more complete and concentrated understanding of the effective incident investigation and its impact on your workplace, explore the NEBOSH HSE Introduction to Incident Investigation. The course is the most comprehensive Health and Safety training course dedicated to incident investigations on the market. It satisfies how to approach investigations and how to strategize and structure the subsequent report.
Related Blog @Model.Properties.HeaderType>
23 Reasons to Study With Astutis in 2023: Part Two

Complete your understanding of the 23 reasons why we are the industry-standard health, safety and environmental training provider in 2023. Read more here!

IEMA Foundation Certificate in Environmental Management: Learner Diaries #3

Read the final instalment in the trilogy of blogs that document a successful venture into the IEMA Foundation Certificate in Environmental Management course. Read more here.

23 Reasons to Study With Astutis in 2023: Part One

In this first instalment, we unpack why you should choose to train with Astutis in 2023. We detail 23 reasons, because, well it's 2023! Discover the first eleven reasons here! Read more now.

IEMA Foundation Certificate in Environmental Management: Learner Diaries #2

Toby's IEMA Foundation Certificate Learner Diary returns with Part Two. In this instalment he covers Elements 4-6, sharing how he managed to pass first time. Read more here.

A Year In-Review: 2022 and Its Effects on Astutis and the Health, Safety and Environmental Industry

Astutis, Managing Director, Steve Terry looks back on the events of 2022 and invites us all to be optimistic as we head towards 2023. Read more here.

How To Maximise Your Virtual Training Experience

Astutis Technical Director, Brenig Moore investigates the world of virtual training, using research and studies to underline the very best practices afforded by virtual training. Read more here.
Case Studies
Real Life Stories
Find out how learners look back on their training with Astutis. Our case studies give our learners, both individual and corporate, a platform to share their Astutis experience. Discover how training with Astutis has helped past learners and delegates make the world a safer place, one course at a time.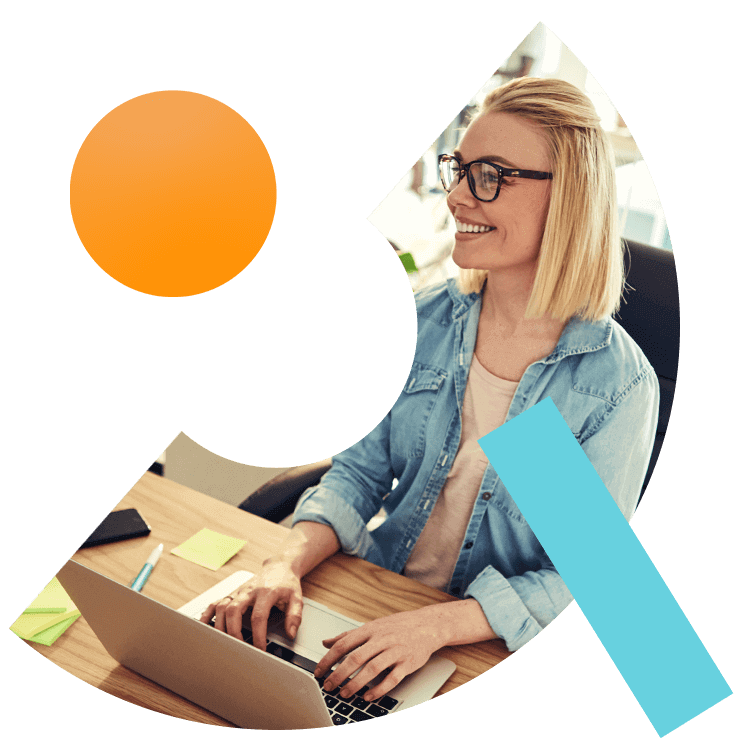 What People Say
Hear What Our Learners Have To Say
We're always there for our customers. 98% of our learners rated their overall experience as good or outstanding. We will always pride ourselves on our customer service. But don't take our word for it, here is what our customers have to say
"From start to finish the service Astutis have provided has been 5 star. Following the amazing experience I have referred multiple colleagues to complete training with Astutis. Great course, great support and great customer service"

Stuart

03.02.2023

"I really enjoyed studying Nebosh with Astutis. I had tried to complete the Nebosh Qualification previously but Astutis made it easier to learn and provided great training resources and support."

Stuart

03.02.2023

"Great customer focus, as usual!"

Gary

01.02.2023

"Excellent course, thank you"

Gary

01.02.2023

"Ever since I started with Astitus in 2018 I have completed two qualifications with them and they have always been quick to respond to queries, they have convenient payment options since I'm based in south Africa, I don't always afford to pay cash due to exchange rates. Hilary is super helpful she will communicate new courses and assist with information and enrolment. If it were possible to do my MSc with them, I would have enrolled with them"

Philiswa Sister

01.02.2023

"The course is very informative and outlines useful information that i will apply on my everyday duties"

Philiswa Sister

01.02.2023

"Course content was good though the on boarding was an issue with sone to and fro to sort wasting time."

26.01.2023

"Content aligned to all learning styles and relevant to risk professionals especially h and s a worthwhile bit of cpd"

26.01.2023

"Astutis advisor training course enrolled me quickly on my course. The course was well detailed, well organised and easy access to the platform for my study."

Saito

26.01.2023

"Good course and well presented. The content is easy to understand with options to listen or read. Videos and flowcharts describe well the content for a better understanding."

Saito

26.01.2023