How to Complete the NEBOSH Unit DNI Assignment
Discover the Nebosh Diploma Unit DNI module and assessment. Unit DNI is a compulsory module of the NEBOSH Diploma in Occupational Health and Safety consisting of an 8000-word health and safety report.
January 2018
Unit DNI is a compulsory module of the NEBOSH Level 6 Diploma for Occupational Health and Safety Professionals consisting of an 8000 word Health and Safety report. It replaced the previously known Unit D in the 2015 NEBOSH Diploma syllabus update. Whether you're a National or International learner, this post will help you complete your assignment.
To pass unit DNI, you are required to obtain 50% or more out of the 100 marks available. Learners are to apply knowledge and understanding gained from studying A/AI, B/BI and C/CI in a real working environment and to carry out a critical analysis and evaluation of the information gathered during the review. The level of work should be that expected of a competent Health and Safety Practitioner working within an organisation.

The latest NEBOSH Diploma submission dates and deadlines can be found here.
Report structure for Unit DNI
The focus of the report should be on the management of health and safety and the evaluation of improvements. For each of the sections or subsections, there are 3 level descriptors. Level 1 achieves the top marks and level 3 the lowest, which can include zero if the objective hasn't been met.
Please note that element titled 'The Role of The Health and Safety Practitioner' (element A11 for national students and element A9 for international students), is also assessed within the unit DNI brief, so you must consider this within the assignment.
If you'd like to know more information on the differences between Unit D and DNI, take a look at our 'Smooth Transitions to Unit DNI' blog post.
Do's and Don'ts
Do include
Your own work only
Information that you have analysed from reviewing your health and safety management system
Relevant diagrams, charts, statistics and the occasional photograph
Organisational charts showing health and safety responsibilities for posts relevant to managing health and safety
Information about your own role and professional ethics in context
Page numbering and a contents page
Proper references using either Harvard or Vancouver systems
Logical argument and discussion based on the headings within the main body of the report
Information which is thoroughly researched and evidenced based
Financial justification for each improvement suggested and a cost-benefit analysis
Proportionate and sensible recommendations
Don't
Other people's work, especially do not try to state this is your own work if it isn't.
Whole copies of the company's health and safety policy
Copious charts, photos and diagrams which are too small to read or do not add value
Job descriptions or diagrams that cannot be seen as the text is too small
Unnecessary blank proforma such as questionnaires within the Appendices
Other people's analysis of the company's health and safety performance
Poor references
Information in the wrong sections of the report
Information for the sake of it that's not evidenced and cannot be justified
Information that is not relevant to health and safety
Recommendations that do not relate back to the main body
Unrealistic recommendations
How to submit your NEBOSH Unit DNI assignment
The unit DNI practical assignment can only be submitted once you have sat unit A/B and C exams for national students, or for International students, AI/BI and CI exams. You don't have to have passed these exams or have your results back to be eligible for submission.
There are 4 potential submission dates for the unit DNI throughout the year. These are deliberately out of phase with the exam cycle and are February, May, August and November.
Unlike the old unit D, there is no need for a student log of information exchange which was previously signed by your course provider. You do, however, have to register your intention to submit unit DNI with your course provider well in advance of the submission dates given by NEBOSH. If you are an Astutis learner, this is typically 8 weeks before the NEBOSH submission date. Once you have registered, you will then be able to submit your unit DNI directly to Nebosh. Nebosh will confirm registration and email you details of how to submit directly.
The Unit DNI must be typed and formatted as NEBOSH describe within the unit DNI guide.
NEBOSH produce a unit DNI guide for students, which you should download and digest prior to attempting your work. This is available to download free from the NEBOSH website here.


Related Blogs @Model.Properties.HeaderType>
Choosing The Right Health, Safety and Environmental Training Course For You

Thinking about entering into the rewarding world of health and safety? This blog will outline everything you need to know and consider before jumping in!

What Jobs Can I Get With the NEBOSH International General Certificate?

Discover how the NEBOSH International General Certificate can dramatically increase your employability with Astutis blog. Read more here.

Safety and Wellness Programmes: The Link to Stress and Work Productivity in the Workplace

Effective wellness and safety programmes can yield significant results, reduce stress and increase productivity in the workplace. Why do so many businesses still fail to acknowledge the importance of them?

What are NEBOSH Closing Interviews

Understand what NEBOSH exam closing interviews are and what is required to ensure you pass your exams with this Astutis blog.

Remote Work Safety: 5 Best Practices to Teach Your Employees

Understanding how to work productively at home is crucial in the modern working environment. Here are our tips!

The Risks and Effects on Health of Asbestos Exposure

Take a deep dive into the risks associated with exposure to asbestos and how it can effect long-term health problems. Find out more here.
Case Studies
Real Life Stories
Find out how learners look back on their training with Astutis. Our case studies give our learners, both individual and corporate, a platform to share their Astutis experience. Discover how training with Astutis has helped past learners and delegates make the world a safer place, one course at a time.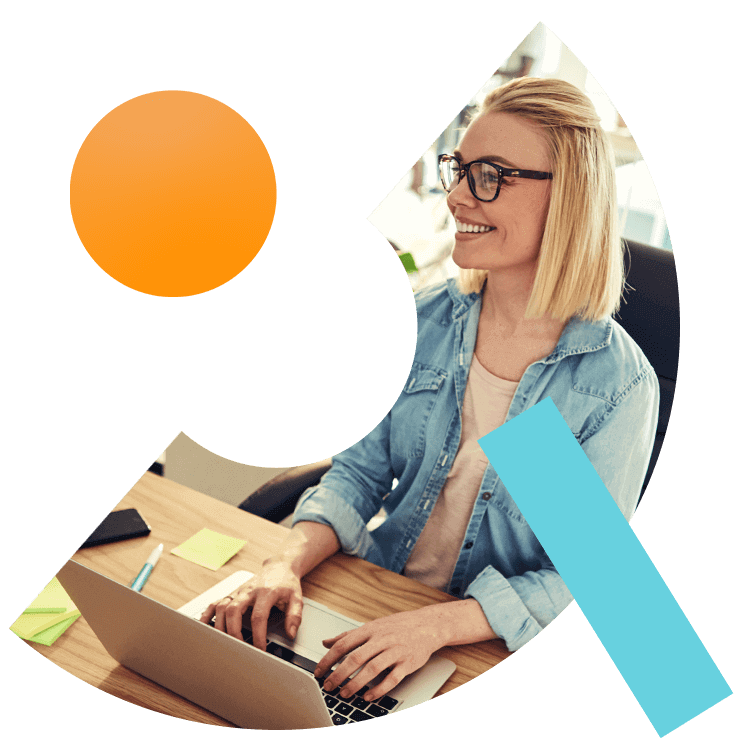 What People Say
Hear What Our Learners Have To Say
We're always there for our customers. 98% of our learners rated their overall experience as good or outstanding. We will always pride ourselves on our customer service. But don't take our word for it, here is what our customers have to say
"The "Managing Safely" course typically covers various topics such as risk assessment, hazard identification, accident investigation, legal responsibilities, and implementing control measures. It aims to enhance my understanding of health and safety management systems and empower me to create a safer working environment. By completing the course last week , I gained valuable insights into best practices for managing safety in the workplace, which can benefit both me and my organization."

14.09.2023

"Perfect training: The "Managing Safely" course with Astutis seems to have provided me with valuable knowledge and skills for improving health and safety management in the workplace."

14.09.2023

"Tutor new subject well and help in any way he could so we understand the different sections"

Tracey

17.08.2023

"Interesting and informative"

Tracey

17.08.2023

"There was no need to use the customer service as the course instructions were clear"

14.08.2023

"It was a good course, as I had not completed an exam for such a long time I found this challenging, it would have been helpful that there was more focus on how to structure the answers"

14.08.2023

"The course was good overall. Online classes can be difficult and I much prefer the classroom experience but due to circumstances and availability online was the option chosen. FSC1 was very good with lots of interaction. But no forward planning or discussion was given to FSC2. Because of a lot of experience in the fire industry and risk assessments I carried on without giving the question enough scrutiny which meant a refer and a costly resit. 5 minutes of discussion and forward planning for FSC2 would have avoided that. All that said I'm aware I took it too lightly."

Peter

10.08.2023

"A good online course, with good interaction. Be positive and be part of it. Some people sit quietly by that wouldn't happen in a classroom. Ask questions and understand, everything is there for you."

Peter

10.08.2023

"Great learning experience! Astutis was there every step of the way!"

Michelle

18.07.2023

"Actually purchased through my company - they selected a great partner"

Michelle

18.07.2023