Choosing an Environmental Course: IEMA vs NEBOSH
September 2018
If you're thinking of embarking on a career in the environment or sustainability, you'll no doubt be looking at what qualifications and experience you need to secure that dream job. This post will walk you through the different courses available to develop your environmental skills, what you can expect from environmental jobs, and the advantages of different professional memberships.
Types of Environmental Courses
There are two big players in the environmental and sustainability qualification arena; NEBOSH and IEMA.
IEMA (Institute of Environmental Management and Assessment) is a global alliance of environment and sustainability professionals. As well as developing courses to help advance people within the industry, they also create sustainability standards and partnerships to help transform businesses and make them future-proof. IEMA courses are ideal for those who are passionate about environmental and sustainability issues and want to develop a long-term career within the industry.
NEBOSH (National Examination Board for Occupational Safety and Health) is the leading examining body for the UK health and safety industry. Their courses are designed to teach the skills and knowledge to manage health, safety and environmental issues in all places of work, so their environmental courses are best for those who want to add environmental management to a set of general HSE skills.
Levels of Courses
Each qualification body offers a clear progression route with courses suited for different points of your career.
Foundation-level environmental courses
As the name suggests, foundation level qualifications provide a basic understanding of environmental and sustainability topics. If you're just starting out in your career, or perhaps already have some environmental responsibilities within your role and want to expand your knowledge, then a foundation level-course will give you a great introduction into the industry.
This is a 5-day course which covers the effect of global environmental trends on society, the economy and organisations, as well as a range of environmental, sustainability and governance principles and their relationship with businesses. The course also looks at the tools and techniques used to manage and improve sustainability performance, which will introduce you to the practical skills needed when working within the industry.
For information about the IEMA Foundation Certificate exam process, please visit our Exam Hub.
This is also a 5-day course, but is more of a risk-based qualification. It gives a broad understanding of environmental management and how to control environmental risk on a day-to-day basis. You'll learn all about the regulations for environmental management, how to develop an environmental management system and how to conduct an environmental impact assessment.
By completing either of these courses, you'll be able to apply for Associate membership of IEMA (AIEMA). We'll talk more about professional memberships further on.
For information about the NEBOSH Environmental Certificate exam process, please visit our exam hub.
Higher-level environmental courses
These qualifications are suited for those already working in a role where improving sustainability is a main responsibility. You'll need to have a good understanding of environmental and sustainability concepts, either gained from a foundation-level qualification or from work experience.
Following a review in 2017, IEMA launched the IEMA Certificate in Environmental Management to replace the previously known IEMA Associate Certificate in Environmental Management. The new 3-week course is specifically designed to help you achieve practitioner membership of IEMA (PIEMA) and covers everything you need to know to become a competent practitioner, including core knowledge, technical knowledge and skills. Practitioner Membership of IEMA is now seen as the benchmark for active environmental and sustainability professionals who are working to deliver change at an operational level.
NEBOSH Diploma in Environmental Management:
NEBOSH also offer a higher level qualification - the NEBOSH Diploma in Environmental Management. The course is aimed at those with responsibilities in environmental management and will provide the specialist knowledge to influence standards and practice at every organisational level.
If you need help choosing your environmental course, get in touch with our trained course advisors.
Environment and Sustainability Career
Sustainability is now seen as a crucial element of business, so it's no surprise that more and more people are recognising environment and sustainability is a rewarding and fulfilling career option.
In the IEMA state of the profession survey 2018 - a comprehensive annual report that looks at the views and experience of environmental workers - 68% of professionals said they were satisfied in their job, stating they found the work rewarding and full of opportunity, while also feeling optimistic about tackling the world's environmental challenges.
Environmental employment is on the rise, take a look at the Astutis Guide to Environmental Management Jobs.
Salary
As well as offering morally rewarding work, those working in the environment and sustainability can also expect to be rewarded financially. In 2017, 67% of IEMA members received a pay rise. The median annual salary for a full-time environment and sustainability professional stands at £40,000, up 2.6% on the 2017 figure of £39,000 and comfortably above that for UK employees nationally, which was £28,758 in April 2017.
Career Progression
Almost one in three (32%) of environment and sustainability professionals consider themselves career changers, moving from roles in engineering, construction, or manufacturing. For some career changers, the rationale was that the sustainability field became essential to an existing role, but for more it was a personal interest in environment and sustainability issues that led them to change paths. 34% of IEMA fellow's described themselves as career changers, highlighting that those coming into the industry later on in their career can still reach the top.
A solid academic background and a commitment to continuous professional development is essential for a successful career within the environment and sustainability. This certainly pays off with a healthy 17% of environmental professionals moving to a more senior role in 2017.
Professional Membership
Joining a professional membership is a great way to enhance your career. As well as offering you access to exclusive resources, CPD and training skills and networking opportunities, they also lead the way to salary increases. As the industry's leading professional membership body, IEMA has various levels of memberships that help support you throughout your career.
| | |
| --- | --- |
| Fellow (FIEMA) | The highest level. You're actively embedding change across your organisation, challenging norms, and shaping the profession |
| Full (MIEMA) | You're actively leading organisational change. A key player in the sustainability profession improving infrastructure, streamlining efficiencies, and putting vision into practice |
| Practitioner (PIEMA) | You're proactively driving operational change and improving efficiencies. As a PIEMA, you'll be known as an experienced practitioner with the knowledge, competence, and drive to make a difference. |
| Associate (AIEMA) | Your gateway into the sustainability profession. As an AIEMA, you'll expand your horizons, hone your skills, and get access to industry-leading tools and resources to help you do your job. |
| Graduate (GradIEMA) | You've just achieved your qualification and now it's time to build your skills and expand your knowledge with additional tools, guidance, and resources. |
The 2018 IEMA state of the profession survey reported that when asked about their greatest achievement, many members said that it was achieving an upgrade of their IEMA membership status by demonstrating the skills and knowledge they had gained.
The survey also reported a significant difference in salary between each grade of IEMA membership. An increase of around 60% can be gained through progression from Graduate membership to Practitioner membership, while this salary can be enhanced by almost another 20% via progression to full-IEMA membership.
Ready to start your environmental qualification?
Contact our trained course advisors who can give you more information about our vast range of environmental qualifications and help you progress your environmental sustainability career today!
To view our full range of IEMA and NEBOSH courses click on one of the buttons below!
Related Blogs @Model.Properties.HeaderType>
Choosing The Right Health, Safety and Environmental Training Course For You

Thinking about entering into the rewarding world of health and safety? This blog will outline everything you need to know and consider before jumping in!

What Jobs Can I Get With the NEBOSH International General Certificate?

Discover how the NEBOSH International General Certificate can dramatically increase your employability with Astutis blog. Read more here.

Safety and Wellness Programmes: The Link to Stress and Work Productivity in the Workplace

Effective wellness and safety programmes can yield significant results, reduce stress and increase productivity in the workplace. Why do so many businesses still fail to acknowledge the importance of them?

What are NEBOSH Closing Interviews

Understand what NEBOSH exam closing interviews are and what is required to ensure you pass your exams with this Astutis blog.

Remote Work Safety: 5 Best Practices to Teach Your Employees

Understanding how to work productively at home is crucial in the modern working environment. Here are our tips!

The Risks and Effects on Health of Asbestos Exposure

Take a deep dive into the risks associated with exposure to asbestos and how it can effect long-term health problems. Find out more here.
Case Studies
Real Life Stories
Find out how learners look back on their training with Astutis. Our case studies give our learners, both individual and corporate, a platform to share their Astutis experience. Discover how training with Astutis has helped past learners and delegates make the world a safer place, one course at a time.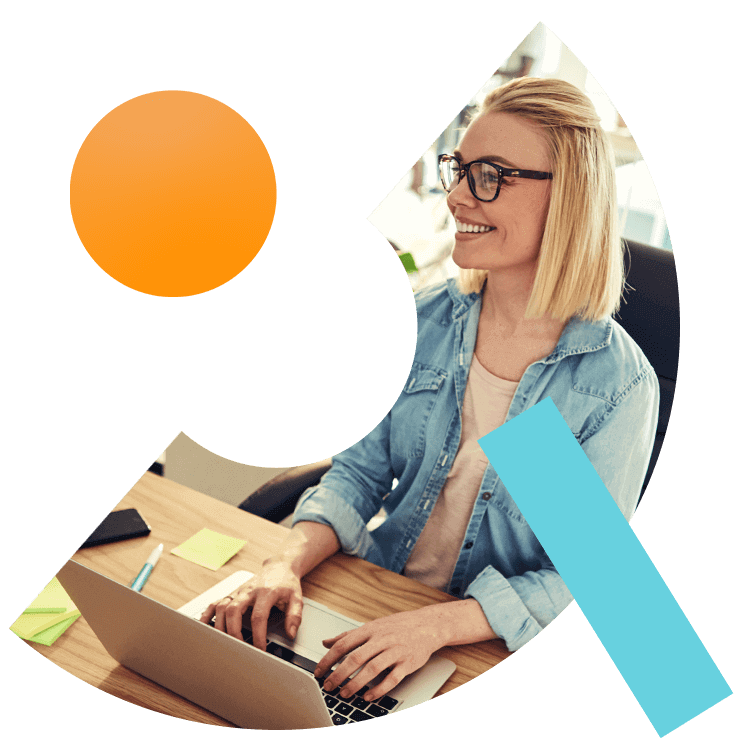 What People Say
Hear What Our Learners Have To Say
We're always there for our customers. 98% of our learners rated their overall experience as good or outstanding. We will always pride ourselves on our customer service. But don't take our word for it, here is what our customers have to say
"The "Managing Safely" course typically covers various topics such as risk assessment, hazard identification, accident investigation, legal responsibilities, and implementing control measures. It aims to enhance my understanding of health and safety management systems and empower me to create a safer working environment. By completing the course last week , I gained valuable insights into best practices for managing safety in the workplace, which can benefit both me and my organization."

14.09.2023

"Perfect training: The "Managing Safely" course with Astutis seems to have provided me with valuable knowledge and skills for improving health and safety management in the workplace."

14.09.2023

"Tutor new subject well and help in any way he could so we understand the different sections"

Tracey

17.08.2023

"Interesting and informative"

Tracey

17.08.2023

"There was no need to use the customer service as the course instructions were clear"

14.08.2023

"It was a good course, as I had not completed an exam for such a long time I found this challenging, it would have been helpful that there was more focus on how to structure the answers"

14.08.2023

"The course was good overall. Online classes can be difficult and I much prefer the classroom experience but due to circumstances and availability online was the option chosen. FSC1 was very good with lots of interaction. But no forward planning or discussion was given to FSC2. Because of a lot of experience in the fire industry and risk assessments I carried on without giving the question enough scrutiny which meant a refer and a costly resit. 5 minutes of discussion and forward planning for FSC2 would have avoided that. All that said I'm aware I took it too lightly."

Peter

10.08.2023

"A good online course, with good interaction. Be positive and be part of it. Some people sit quietly by that wouldn't happen in a classroom. Ask questions and understand, everything is there for you."

Peter

10.08.2023

"Great learning experience! Astutis was there every step of the way!"

Michelle

18.07.2023

"Actually purchased through my company - they selected a great partner"

Michelle

18.07.2023