Are You Fire Safety Compliant?
After the Grenfell Tower disaster, a lot of companies were assessed for their level of fire safety compliance. Reports so far have brought a lot of anxiety to employees and homeowners
July 2017
On 14th June 2017, the Grenfell Tower fire disaster tragically took the lives of 80 people and injured more than 70. It's predicted that the actual death count will rise dramatically and a definitive death toll is not expected until at least 2018. We may never truly know the conclusive figure of how many souls were lost in this awful catastrophe.

It would be unfair (and unprofessional) to predict the cause of the fire before the official investigations are complete. However leaked information has already identified various shortcomings including:
Faulty electrical equipment
External cladding that promoted the spreading of fire
A lack of suitable firefighting media such as sprinkler systems
No working fire alarm system
Inappropriate emergency evacuation procedures
Legislative failings within Building Regulations
The Regulatory Reform (Fire Safety) Order was introduced in 2005 in England and Wales. It clarifies the role of the responsible person for fire safety and the key requirements to achieve compliance. Many readers will take on the duties of this role, or at least the designated role of a competent person. It is their responsibility to meet the requirements of the legislation.
Recent Prosecutions
The drivers for fire safety in your workplace should not need to be explained. You only need to look at Grenfell Towers to see the devastating effects a fire can have. Even so, recent prosecutions show that not all responsible persons are as prudent and conscious as they should be.
Recent prosecutions signify how serious enforcement agencies consider fire safety. The punishment for non-compliance is severe. In criminal court, no loss has to have occurred; just a breach of legislation. As a responsible person, you could receive heavy fines or imprisonment regardless of whether there has been an actual fire.
Recent prosecutions include:
Six men jailed for fire safety offences
Bosses of a Shisha bar were jailed in a case described as "one of the most complex fire safety prosecutions ever held in the UK". Mr Wali Yaqub, the owner of the premises, was found guilty of several fire safety offences and sentenced to 19 months in jail.
Hotel owner jailed for 6 months
Mr David Schofield, the owner of a hotel in Paignton, Devon, was given a jail sentence after admitting seven breaches of fire safety rules. Mr Schofield received a six-month sentence for a number of unsafe practices.
Property companies receive £42,000 fine for 41 fire offences
Two companies responsible for managing rented properties in Hertfordshire received a £42,000 fine after accumulating 41 fire safety offences. Properties owned by Odus Ltd had locked and faulty fire doors, missing smoke seals, empty fire extinguishers and broken fire alarms. The company had to pay £17,600 in fines plus an extra £17,424 in costs. Meanwhile, XS Property Management received a £4,300 fine and had to pay £3,210 in costs for breaches at one of its property.
Prevent and Protect
Most fires are preventable by adopting the right behaviours and procedures. Employers (and/or building owners or occupiers) must carry out a fire safety risk assessment and keep it up to date. It should be carried out by a competent fire risk assessor; a general health and safety practitioner is not always competent to carry out this task. Employers then need to address the issues found in the assessment by ensuring adequate and appropriate fire safety measures are in place.
There are 2 approaches to fire safety; prevention and protection. Both strategies should be integrated into the workplace.
To help prevent fire, your risk assessment should identify possible causes of a fire and the people who may be at risk. This includes checking sources of ignition (heat or sparks) and substances that burn. There should also be a regime to test electrical appliances and electrical systems for suitability.
It's crucial to have suitable protective measures in place to mitigate the effects of a fire. This includes:
Considering how to detect fires and warn people if they start, e.g smoke alarms and fire alarms or bells
Having the correct fire-fighting equipment
Keeping fire exits and escape routes clearly marked and unobstructed at all times
Training responsible people to assist in evacuation procedures e.g Fire Marshall's.
You can see from the above snippet of fire responsibilities how the responsible person(s) for Grenfell Tower failed in their legal and moral duty to protect the innocent people that fall into their duty of care.
In my opinion, had there been a different evacuation procedure, such as a phased evacuation, then more lives could have been saved. In defence, the 'stay put' policy may have worked had the fire not spread so quickly due to the combustible cladding. We now know that the cladding severely affected the compartmentalisation of the 24 storey building. The installation of a suitable sprinkler system may have arguably saved all lives.
Conclusion
Government sources show that in 2015/16 there was 303 fire related fatalities and 7,661 non-fatal casualties. This is an increase of 39 fatalities and 71 non-fatal casualties since 2014/15. The statistics are sure to increase when the true figure of Grenfell Tower is finally determined.
Fire in the workplace is foreseeable, and on the whole, preventable. You have a moral and legal duty to protect those in your workplace that are affected by what you do and what you don't do. The punishment in criminal courts for failure to do this is severe, but coping with the loss of life is endless.
Good fire safety management, fire risk assessments and a resource for competent fire safety advice can make sure that your organisation is legally compliant and that all persons who enter your building are safe from the catastrophic effects of fire.
Click the button below for more information on the NEBOSH Certificate in Fire Safety!
Related Blogs @Model.Properties.HeaderType>
How To Pass The NEBOSH Level 6 Diploma

Discover how the May 2023 specification changes affect the assessment process. This blog will offer expert guidance on how to approach the NEBOSH Level 6 Diploma assessments. Read more here.

NEBOSH Level 6 Diploma: Unpacking The May 2023 Specification

The May 2023 NEBOSH Level 6 Diploma is here! Uncover all the changes to NEBOSH's flagship qualification in our blog. Read more here.

Earth Day 2023: Climate Action for a Sustainable Planet

Discover how you and your organisation can make a tangible difference in humanity's fight against climate change. Make your lifestyle environmentally sustainable today!

Why 'Greenhushing' Restricts Environmental Improvement

Astutis' Technical Director, Brenig Moore, analyses the latest environmental terms and their effects on humanity's attempt to curb climate change. Are portions of society becoming environmentally alienated? Read more here.

Unleashing The Secrets of Construction Industry Training

Uncover the intricacies and the vital importance of construction industry training. Discover how crucial effective training is to the overall safety of the construction industry by reading this Astutis blog.

Why Your Organisation Needs the NEBOSH Construction Certificate

In the most dangerous of working environments, it pays to have industry-leading health and safety training specific for the construction industry. Find out why your organisation needs the NEBOSH Health and Safety Management for Construction qualification, by reading this Astutis blog.
Case Studies
Real Life Stories
Find out how learners look back on their training with Astutis. Our case studies give our learners, both individual and corporate, a platform to share their Astutis experience. Discover how training with Astutis has helped past learners and delegates make the world a safer place, one course at a time.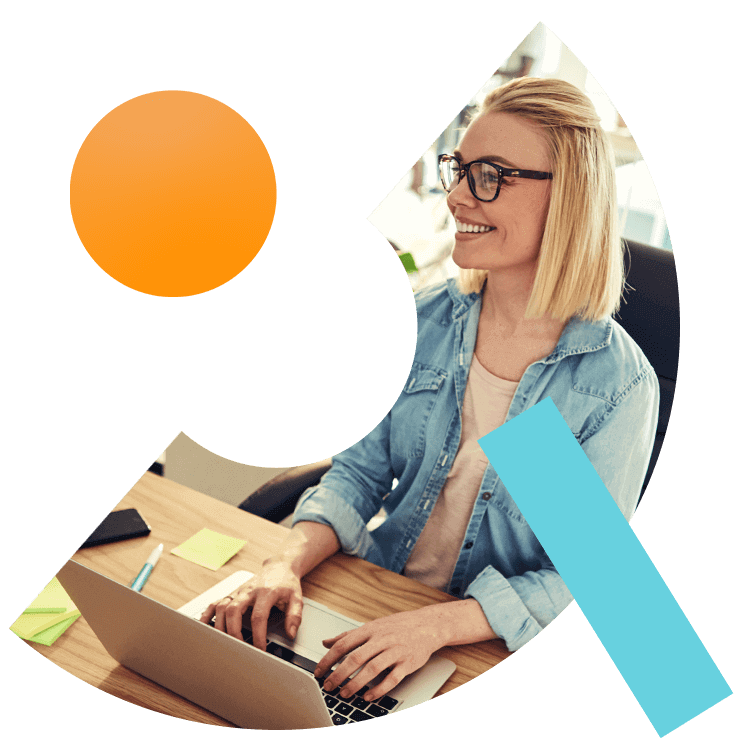 What People Say
Hear What Our Learners Have To Say
We're always there for our customers. 98% of our learners rated their overall experience as good or outstanding. We will always pride ourselves on our customer service. But don't take our word for it, here is what our customers have to say
"I have felt so supported through our my NEBOSH journey. Nothing was too much trouble for them. It was such a positive uplifting experience that come exam day I didn't feel nervous at all"

Lindsay

24.05.2023

"Really great information that I could constantly access to relearn or check things"

Lindsay

24.05.2023

"Good level of detail on all areas covered"

15.05.2023

"A good level of content. practise questions were very useful"

15.05.2023

"The course was great, very through and professionally taught. The facilitator Huw did a brilliant job of teaching each subject/element in context through great examples and stories."

03.05.2023

"The content was interesting, relevant and up to date. The teacher was fun, engaging and did a great job of giving real life examples and stories that helped put it all into context."

03.05.2023

"I liked the course. I thought the practice exam could have been better with only 18 questions for a practice exam when the real exam is 30. Also the marking references didn't match your handbook, possibly due to it being an IEMA practice exam,"

Andrew

03.05.2023

"Good course. Some cheeky questions in the exam which have no real connection to environment and were more like HR questions around ethics and diversity"

Andrew

03.05.2023

"Good communication with info sent in a timely manner"

13.04.2023

"An interesting course with good and relevant content"

13.04.2023