6 Reasons Why the Virtual Classroom Course Might Be for You
So you are looking into the Virtual Classroom courses but aren't quite sold on them yet? Prepare to change your mind!

May 2021
Here at Astutis we have conducted hundreds of hours of research, talking to our learners to find out how we can improve our methods to increase your chances of success. This research resulted in the creation of Astutis's remote learning Virtual Classroom course offering.

Here are six great new reasons why you need to take a Virtual Classroom course.
1. Be safe and confident
Currently, health and safety are essential, even when studying a health and safety course!
In our Virtual Classroom, you will learn and explore the same techniques as face to face learning, with the added safety of virtual learning. Following comprehensive health and safety measures is paramount here at Astutis, especially when our courses teach you the latest health and safety regulations.

As society looks to put COVID-19 in its rear-view mirror, our virtual health and safety courses will springboard your career, while helping you make a positive difference to your organisation and the community!
2. Join an ever-growing community
When you apply for a Virtual Classroom course, you receive more than just a state of the art education; you also join a prospering health and safety community of learners and tutors alike.

Each learner is different and much like a university course, there is a strong focus on the experience. With a Virtual Classroom course, learners undergo modern education infused with radical, engaging, pro-active methods creating a meaningful and unforgettable experience.

Work together, set targets, help each other achieve goals, assist each other in achieving your dreams and create friends for life!

This form of learning is becoming increasingly popular. Remote-learning Virtual Classroom courses combine accessibility and convenience with all the benefits of the face to face classroom. It is the most effective and safe format of learning, and it is the future of education.

Embrace the flexibility of the Virtual Classroom, and don't settle for less!
3. Access to all learning materials 24/7
In Astutis we understand the last thing any learner wants is to be overwhelmed by PowerPoint. That is why the Virtual Classroom is so impressive.

The course format showcases dynamic teaching strategies, engineered to maximise interactivity and pro-active learning. All learners will be able to go back and watch each virtual lesson, allowing you to consume and digest the content in your own time.

Every lesson, every webinar, all the learning materials are available on-demand, at your fingertips, 24 hours a day, seven days a week.
4. Practical syllabus approach
We believe practical learning helps to provide all our learners with the most comprehensive toolset in health and safety training. With the Virtual Classroom, all learners have the opportunity to engage with their course, their way, in their own time.

In a recent report conducted by Astutis, we found 81% of our respondents believe the most important aspect of health and safety training is learner engagement and experience. All our courses are designed with user experience and engagement at the forefront.

On a Virtual Classroom course, once you have completed your days learning, you will have the chance to think about questions in advance of the next day's session. You will have the opportunity to talk to our experienced tutors either on a tutorial or a one-to-one basis, making the course more interactive and engaging with guidance from industry experienced practitioners.
5. Save money with Virtual learning!
Everyone loves value for money and here at Astutis we are no different! The beauty of the Virtual Classroom course is how it offers world class training from the comfort of your home. Virtual courses are cost effective compared to classroom learning due to the lack of expenses such as travel and accommodation. The revolutionary format becomes much more accessible to learners due to the remote delivery and cost efficiency of the course.

Not only is the format cost effective but (as explored above) also safer. The Virtual Classroom, unlike an Online course, allows a constant communication stream between tutors and learners creating an intimate and trusting learning environment. With an Online course, learners will be provided with the learning materials to self-study without a tutor.

We recommend the Virtual Classroom learning because of its accessibility, convenience and the infusion of classroom/virtual benefits.
6. No need to be shy
One of the best perks of the Virtual Classroom is its ease. Learners do not need to be anxious about attending physical classrooms. The Virtual Classroom is your safe space, it is a vibrant virtual village of health and safety learners like you.

Slowly integrate yourself into a community of like-minded learners eager to take the next step in their careers. Just remember, you are not alone! If you are a quiet learner, fear not.

Embrace the flexibility of the Virtual Classroom, make friends for life and help redefine the standard of health and safety training; don't settle for less!

Explore Astutis' Virtual Classroom course offering today!
Related Blogs @Model.Properties.HeaderType>
IEMA Foundation Certificate in Environmental Management: Learner Diaries #3

Read the final instalment in the trilogy of blogs that document a successful venture into the IEMA Foundation Certificate in Environmental Management course. Read more here.

23 Reasons to Study With Astutis in 2023: Part One

In this first instalment, we unpack why you should choose to train with Astutis in 2023. We detail 23 reasons, because, well it's 2023! Discover the first eleven reasons here! Read more now.

IEMA Foundation Certificate in Environmental Management: Learner Diaries #2

Toby's IEMA Foundation Certificate Learner Diary returns with Part Two. In this instalment he covers Elements 4-6, sharing how he managed to pass first time. Read more here.

A Year In-Review: 2022 and Its Effects on Astutis and the Health, Safety and Environmental Industry

Astutis, Managing Director, Steve Terry looks back on the events of 2022 and invites us all to be optimistic as we head towards 2023. Read more here.

How To Maximise Your Virtual Training Experience

Astutis Technical Director, Brenig Moore investigates the world of virtual training, using research and studies to underline the very best practices afforded by virtual training. Read more here.

Introducing our Latest Online NEBOSH General Certificate

We have regenerated our NEBOSH Online General Certificate in Occupational Health and Safety course, with a wealth of innovative changes that amplify the learner experience. Read more here.
Case Studies
Real Life Stories
Find out how learners look back on their training with Astutis. Our case studies give our learners, both individual and corporate, a platform to share their Astutis experience. Discover how training with Astutis has helped past learners and delegates make the world a safer place, one course at a time.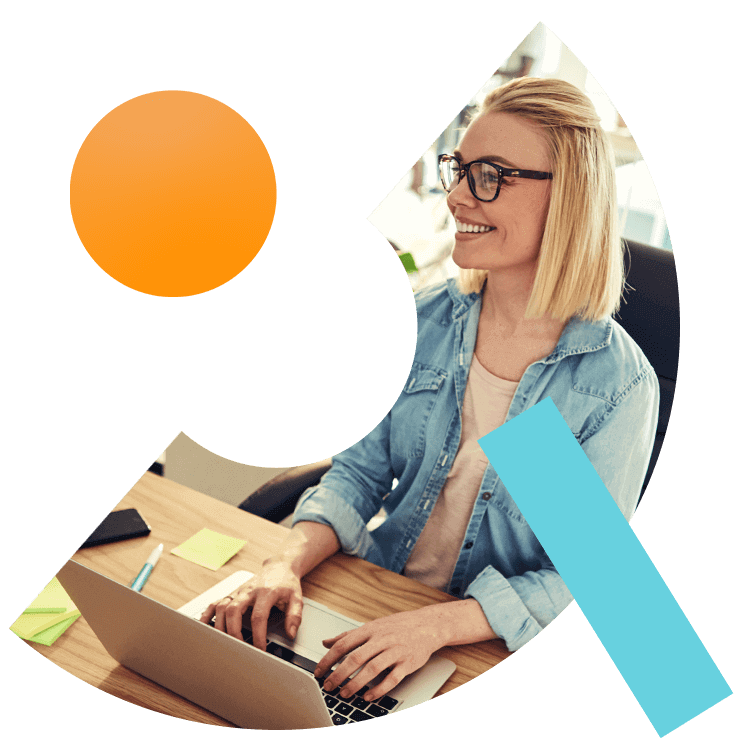 What People Say
Hear What Our Learners Have To Say
We're always there for our customers. 98% of our learners rated their overall experience as good or outstanding. We will always pride ourselves on our customer service. But don't take our word for it, here is what our customers have to say
"Course content was good though the on boarding was an issue with sone to and fro to sort wasting time."

26.01.2023

"Content aligned to all learning styles and relevant to risk professionals especially h and s a worthwhile bit of cpd"

26.01.2023

"Astutis advisor training course enrolled me quickly on my course. The course was well detailed, well organised and easy access to the platform for my study."

Saito

26.01.2023

"Good course and well presented. The content is easy to understand with options to listen or read. Videos and flowcharts describe well the content for a better understanding."

Saito

26.01.2023

"Great communication and very clear instructions given. I bought the online course and it was easy to navigate and therefore easy to pass the course first time."

Steven Williams

24.12.2022

"Interactive with plenty of opportunity to read more. Astutis made it easy to pass the course. Thank you for the support."

Steven Williams

24.12.2022

"Fantastic course materials that kept me engaged from beginning to end. Easily accessible and digestible. I highly recommend!"

Toby

21.12.2022

"The course materials were full of intriguing information that helped prepare me for my eventual exam, and the LMS had heaps of extra content that broadened my knowledge even further."

Toby

21.12.2022

"Excellent course material and a great support structure."

Lionel

15.11.2022

"Excellent course material and a great support structure."

Lionel

15.11.2022