5 Reasons why an evening class might be for you!
May 2021
Choc-a-bloc during the day? Need a reason to fill the evenings? Want to expand your opportunities and better your future? If all of this applies to you, here are a bunch of reasons why an evening class could be what you need!
1, Busy during the day?
The majority of people are busy during the day. It could be the job, the kids; there are many reasons you could be occupied. The most important thing is that you do not let it hold you back from achieving your dreams or taking the initial steps to complete them.
That's the beauty of a night class. Tailor your future around you.
2, More of a night owl?
Lots of people, for whatever reason, prefer nights. Some learners say they are less distracted or preoccupied in the evenings. However, some learners believe they absorb more knowledge in the evening.
At Astutis, we want everyone who wants to take a course to get the opportunity to do so. Evening courses are a great platform to integrate more options to different learners, especially those who cannot attend day classes.
3, Let the course fit around you
Schedules can be so gruelling. Combining everything in your life can be a struggle; adding something else into the mix could be overkill.
Evening classes are engineered to tailor to those less accessible to training during the day. If you also focus better during the evenings, these courses are a glaring opportunity to better your future! If you prefer to work and study during the evenings, you are not alone! Many like-minded learners also prefer that strategy.
4, Join an ever-growing community
Just because you are a busy bee doesn't mean you should not have the same opportunities. You are not alone. When you join an Astutis course in the Virtual Classroom format, you join a radically new, vibrant community that embraces every member.
Each learner is put on a pedestal, and we ensure each course is incredibly interactive, pro-active in its approach and positive in every way possible.
With evening classes, learners will have the time and confidence to meet like-minded learners, work on group tasks, help achieve goals together and seize your futures together!
5, More time to prepare for your class
With a night class, one of the benefits is preparation time. With the revolutionary Virtual Classroom, you are regularly given homework to ensure you are prepped for the assignments ahead.
With the evening classes, you could use the day (if you are free) to do that homework, to finish that required reading and master that evening class! Use your time to your advantage!
So there you have it! In essence, don't let anything hold you back from achieving your career goals. We have taken incredible steps to make every learner's journey as easy as possible; the future you want is so accessible, and we would love to be the organisation helping you get there.
Related Blogs @Model.Properties.HeaderType>
23 Reasons to Study With Astutis in 2023: Part Two

Complete your understanding of the 23 reasons why we are the industry-standard health, safety and environmental training provider in 2023. Read more here!

IEMA Foundation Certificate in Environmental Management: Learner Diaries #3

Read the final instalment in the trilogy of blogs that document a successful venture into the IEMA Foundation Certificate in Environmental Management course. Read more here.

23 Reasons to Study With Astutis in 2023: Part One

In this first instalment, we unpack why you should choose to train with Astutis in 2023. We detail 23 reasons, because, well it's 2023! Discover the first eleven reasons here! Read more now.

IEMA Foundation Certificate in Environmental Management: Learner Diaries #2

Toby's IEMA Foundation Certificate Learner Diary returns with Part Two. In this instalment he covers Elements 4-6, sharing how he managed to pass first time. Read more here.

A Year In-Review: 2022 and Its Effects on Astutis and the Health, Safety and Environmental Industry

Astutis, Managing Director, Steve Terry looks back on the events of 2022 and invites us all to be optimistic as we head towards 2023. Read more here.

How To Maximise Your Virtual Training Experience

Astutis Technical Director, Brenig Moore investigates the world of virtual training, using research and studies to underline the very best practices afforded by virtual training. Read more here.
Case Studies
Real Life Stories
Find out how learners look back on their training with Astutis. Our case studies give our learners, both individual and corporate, a platform to share their Astutis experience. Discover how training with Astutis has helped past learners and delegates make the world a safer place, one course at a time.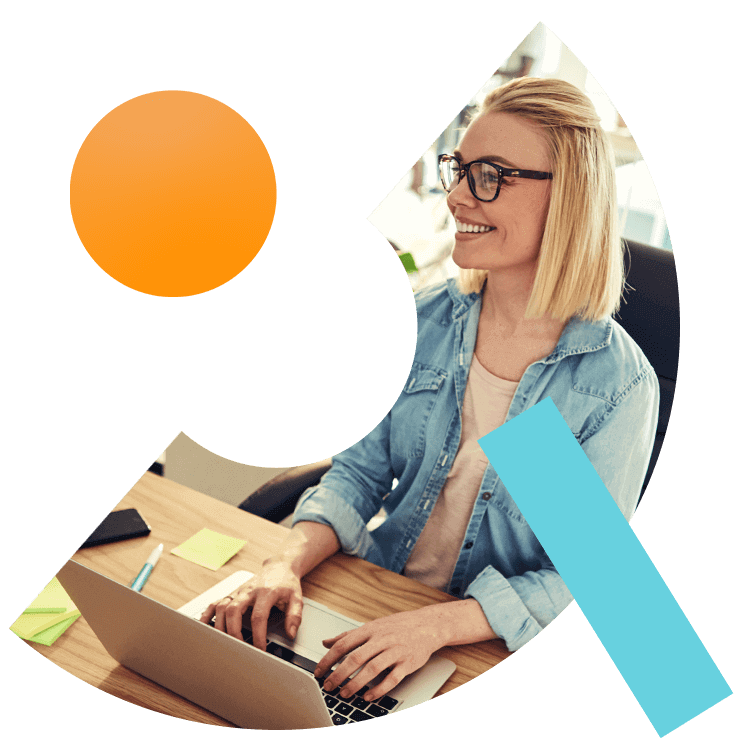 What People Say
Hear What Our Learners Have To Say
We're always there for our customers. 98% of our learners rated their overall experience as good or outstanding. We will always pride ourselves on our customer service. But don't take our word for it, here is what our customers have to say
"From start to finish the service Astutis have provided has been 5 star. Following the amazing experience I have referred multiple colleagues to complete training with Astutis. Great course, great support and great customer service"

Stuart

03.02.2023

"I really enjoyed studying Nebosh with Astutis. I had tried to complete the Nebosh Qualification previously but Astutis made it easier to learn and provided great training resources and support."

Stuart

03.02.2023

"Great customer focus, as usual!"

Gary

01.02.2023

"Excellent course, thank you"

Gary

01.02.2023

"Ever since I started with Astitus in 2018 I have completed two qualifications with them and they have always been quick to respond to queries, they have convenient payment options since I'm based in south Africa, I don't always afford to pay cash due to exchange rates. Hilary is super helpful she will communicate new courses and assist with information and enrolment. If it were possible to do my MSc with them, I would have enrolled with them"

Philiswa Sister

01.02.2023

"The course is very informative and outlines useful information that i will apply on my everyday duties"

Philiswa Sister

01.02.2023

"Course content was good though the on boarding was an issue with sone to and fro to sort wasting time."

26.01.2023

"Content aligned to all learning styles and relevant to risk professionals especially h and s a worthwhile bit of cpd"

26.01.2023

"Astutis advisor training course enrolled me quickly on my course. The course was well detailed, well organised and easy access to the platform for my study."

Saito

26.01.2023

"Good course and well presented. The content is easy to understand with options to listen or read. Videos and flowcharts describe well the content for a better understanding."

Saito

26.01.2023