23 Reasons to Study With Astutis in 2023: Part One
January 2023
Before we eagerly ventured into 2023, Astutis Managing Director, Steve Terry documented his perspective of 2022. He also took readers through how he believed the health, safety, and environmental training industry would look in the coming months. Now that we have officially crossed over into the new year, it is only fitting that we investigate what we have to offer – to enrich the training market – and showcase why we believe we are the industry-leading health, safety and environmental training provider.
This blog will detail the first 11 of 23 reasons why we believe we are the industry standard. It will look to showcase why you, or your organisation, should entrust Astutis with life-changing and organisational enhancing health, safety and environmental training. Part Two will follow shortly. So, let's dive in!
1. Accessibility
As we embark into 2023, one of the most prominent trends emerging is uncompromised accessibility. The notion is that if something people want happens, people should be able to access it digitally. No one needs to miss out. This phenomenon has manifested into almost everything. Largely promoted through subscription services and the 'streaming wars', it will find itself on the market if there is demand for it.
Training is no different. In the digital age, it should come as no surprise to any that digital training is quickly overshadowing classroom attendance numbers, and it's clear to see why; accessibility. Digital training epitomises newfound flexibility, perfectly exemplified through our online courses. Online courses gift learners complete control over their studies, ensuring they can train where, when and how they wish.
2. Diversity and Inclusivity
It shouldn't take a new year to hope for better times, for a more inclusive society for all, but if there is a chance for improvement, we will take it. Astutis is built on an inclusive family-oriented environment. Simply put, we do not have a 'workforce'; we have a family. Everyone is welcome into that family. We do not stand for discrimination of any kind and genuinely believe in promoting employee well-being to the absolute limit. We educate global conglomerates on how to promote well-being and take our own very seriously.
Astutis is built upon the foundations that promote well-being and mental health. Initiatives are implemented to ensure our standards as industry-leading health, safety and environmental training providers are continually met. These initiatives recognise that humans, everyday people, are responsible for the high standards we implement upon ourselves. These initiatives ensure anyone working under the Astutis umbrella feels valued and at home at our organisation.
These initiatives include:
Quarterly appraisal meetings present the opportunity to discuss training and development.
Employee Forum: department representatives come together to discuss their issues and areas for improvement, establishing a platform for sharing ideas and putting them into practice.
Staff Training: training to improve our skills and knowledge in areas such as EDI, bullying, cyber security and GDPR.
Departmental team meetings and regular meetings: ensuring communication for all is upheld.
Director quarterly meetings: Astutis Managing Director, Steve Terry, touches on the status of the business and establishes training targets and areas for improvement in the coming quarters.
Staff events: to celebrate team and individual success.
3. Learner-Centric
In the diversity section, we referred to the idea of the 'Astutis family', be in no doubt, learners are a massive part of that family. Whether your organisation has enrolled you on a course or whether you have chosen to train with us, you are always welcome at Astutis. We value anyone(s) who is proactively taking steps to make the world healthier and safer for all.
Our health, safety and environmental training courses are engineered around our learners, making their experience paramount to how we construct our courses. Questions such as 'How will a learner confront this part of the course?' - 'How engaging will this sequence be for a learner?' are at the front of our learning and design teams throughout the course creation process.
Below is an episode from our podcast, 'The Health & Safety Digest'. On this specific episode, a former Astutis learner, Fiaz Ur Rehman joined the show to discuss his experience when learning with Astutis.
4. Industry-Leading
We take immense pride in our work. Not only to be considered the very best at what we do but because what we do is vitally important. Health, Safety and Environmental training provides the blueprint for long-term human survival; its importance can never be overstated.
For us, it is not a case of beating our competitors. It is about leaving the world in a healthier and safer place than when we inherited it. Every day, everyone contributes to their legacy and how they will be remembered. Our biggest goal is to play our role in educating society and to gift training experiences that can dramatically improve safety standards across the board. This is why we are constantly driven to reinforce our position as the industry-leading health, safety and environmental training provider.
5. Learner Success
Making the world a healthier and safer place depends on our learner pass rates, and we are incredibly proud of what our learners have achieved. Speaking on the latest NEBOSH Diploma exam sittings, 85% of Astutis learners passed their NEBOSH Diploma exams the first time, with the average pass mark at 82%. This is approximately 20% higher than any other training provider.
Our learners consistently achieve record results and push what we thought was possible entirely on its head. At the 2022 NEBOSH Graduation Ceremony, 650 learners graduated. 248 of those learners graduated from an Astutis-taught course. Four Astutis learners did so well that they received special recognition awards from NEBOSH to immortalise their success. These included;
Simon Steel - The David Morris Award for Best Candidate for the NEBOSH National Diploma in Occupational Health and Safety Management Professionals.
Kris Yorke - The Ed Ferrett Award for the Best Candidate for the NEBOSH General Certificate in Occupational Health and Safety 2021 -2022
Howard Coney -The Award for the Best Candidate for the NEBOSH Diploma in Occupational Health and Safety Management Professionals (Unit DNI)
Neil Dotti – The Richard Booth Award for the Best Candidate for the NEBOSH Diploma for Occupational Health and Safety Management Professionals (Unit B) 2021-2022
*Click here to hear from Simon Steele, the 2022 David Morris Award winner for Best Candidate for the NEBOSH Diploma.*
6. The Virtual Classroom
The Astutis-exclusive Virtual Classroom culminates countless hours of learning design and learner engagement research. It forms a fusion of the very best digital learning practices with more traditional learning strategies. It maximises learner flexibility, providing the ultimate training experience with tutor-led sessions in the comfort of their home.
The Virtual Classroom experience is built upon a collaborative environment that emphasises as much engagement between learners and tutors as possible. This creates a proactive learning platform that maximises success with integrated learner theory elements.
(As detailed in the following reason) Our Virtual Classroom tutors are held to an exemplary standard, following what we call the Astutis Virtual Principles, which outline the high demands we call upon every virtual tutor.
7. Our Tutors
Our tutors have years of experience under their belts, with many having studied the courses they teach themselves. Having gone through many health, safety and environmental courses, they know how to effectively engage with learners to maximise their success. Tutors must also adhere to the standards of governing bodies. Therefore, any NEBOSH Diploma tutor must also follow the requirements of NEBOSH. In short, they must possess an exemplary level of expertise.
Speaking for ourselves, Astutis tutors must accommodate our high standards. We want our tutors to call upon their real-world experience in health, safety and environmental management and engage with their learners beyond just the course materials. We hold our tutors to the highest possible standards, as we do with our course materials. To be the best, we must demand the best.
This is epitomised by Astutis Technical Director, Brenig Moore. Brenig, outside of his duties as Technical Director, has always exemplified the Astutis standard in his tutor-led sessions. Brenig continues to lead sessions for the NEBOSH Diploma, IOSH Safety for Executives and Directors and the NEBOSH General Certificate OnlinePlus+. During his sessions, he brings decades of rich health and safety experience that he can draw upon, enriching the training experience, which adds meaningful context and exposition to the course materials.
8. Our Learning and Design Team
Our Learning and Design Team are the creators of the industry-leading health, safety and environmental courses we produce. They dedicate countless hours to understanding the training market to enhance the training experience for our learners. The department calls upon mounds of learner theory research and studies to integrate the very best learner-centric practice possible.
We have very special episodes being added to our 'Health and Safety Digest' podcast library in the coming weeks that showcase the work our Learning and Design team do. Without giving away too much before the podcasts go live, Saffire Paris, a prized visual designer in the Learning and Design Department, joins the show. She takes listeners on a creative journey, detailing how every decision her department makes is based on the psychology of learning. It is a fascinating listen that promises to lift the lid on the course design process.
9. The Astutis Mission
Since our inception well over ten years ago, it has always been our goal not just to make the world safer and healthier for all but to instil that knowledge in those willing to make a positive difference. Health and safety require motivation and a drive to improve. We have always strived to enforce this in every interaction with learners, organisations, and environmental bodies. This is why our courses are more than merely health, safety and environmental training courses. They provide the mindset and the psyche required to enact positive change. It requires more than just a will to achieve change; it takes the understanding that mistakes will happen but learning from them is what drives effective behavioural enhancement.
We yearn to invoke such sentiment in every tutor-led session and every course we deliver. This is about improving global health and safety standards, one session and one course at a time.
10. Course Preparation/Aftercare
Our industry-leading purchase aftercare offers forensic control, analysis and tracking of your staff's training progress. Even before that, we provide exemplary preparation for staff enrolled through their organisation. Successful and thought-provoking training requires more than learners attending their course. It requires motivation and a unified understanding of objectives. Every Astutis learner will know why they are enrolled on a course, what they will achieve by being on it, and how it can radically improve their role/organisation.
Our Aftercare service also provides support where and when required for learners and organisations. Learners deserve extra support if or when they want it. Therefore, we invite learners and organisations to engage with us as much as possible. Simply put, there is never a silly question or query related to health, safety and environmental training.
11. Astutis Exclusive: IEMA Pathways to Net Zero Online Course
Launching 02 February 2023, the Astutis exclusive* Online incarnation of the IEMA Pathways to Net Zero course will be available to study. The IEMA Pathways to Net Zero course has already made shockwaves in the health, safety and environmental communities by providing a blueprint to neutralise carbon emissions for global organisations.
We deemed it only necessary to ensure the accessibility of such an important course is heightened as world leaders continue to preach the cruciality of meeting Net Zero targets. The IEMA Pathways to Net Zero course offers the most modern and attainable strategy for greener practices in global organisations.
Our Online format of the course provides learners with unlimited access to interactive and engaging course materials that reinforce proactive learning, helping to amplify learner success.
*At the time of publication
So there you have it! The first eleven reasons. We have another twelve dropping in Part Two. Until then if any of the eleven reasons ignited interest, we strongly urge you to read what our partners have had to say of our work. We take immense pride in making the world safer and healthier for all and we cannot wait to see how the world continues on its path to improved health and safety in 2023.
Case Studies
Real Life Stories
Find out how learners look back on their training with Astutis. Our case studies give our learners, both individual and corporate, a platform to share their Astutis experience. Discover how training with Astutis has helped past learners and delegates make the world a safer place, one course at a time.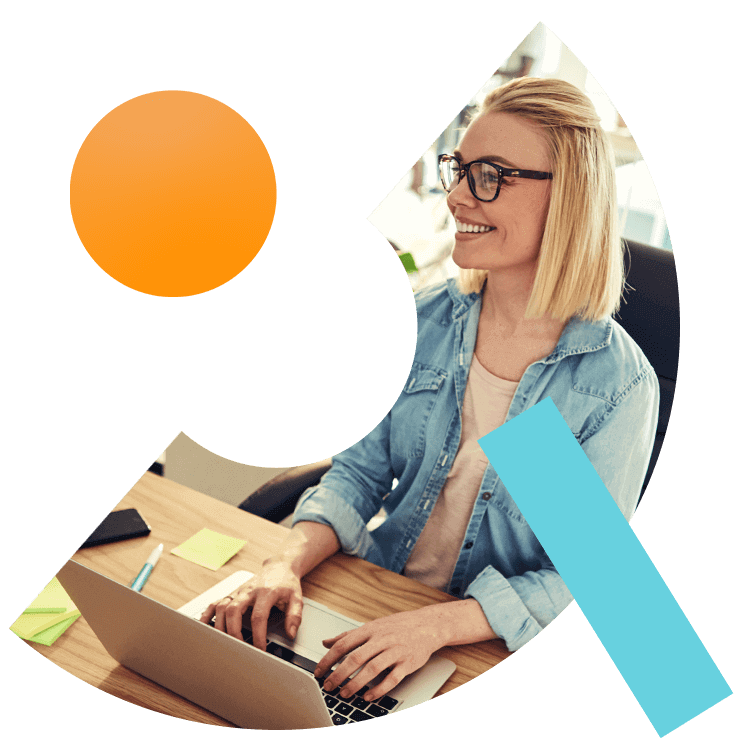 What People Say
Hear What Our Learners Have To Say
We're always there for our customers. 98% of our learners rated their overall experience as good or outstanding. We will always pride ourselves on our customer service. But don't take our word for it, here is what our customers have to say
"The "Managing Safely" course typically covers various topics such as risk assessment, hazard identification, accident investigation, legal responsibilities, and implementing control measures. It aims to enhance my understanding of health and safety management systems and empower me to create a safer working environment. By completing the course last week , I gained valuable insights into best practices for managing safety in the workplace, which can benefit both me and my organization."

14.09.2023

"Perfect training: The "Managing Safely" course with Astutis seems to have provided me with valuable knowledge and skills for improving health and safety management in the workplace."

14.09.2023

"Tutor new subject well and help in any way he could so we understand the different sections"

Tracey

17.08.2023

"Interesting and informative"

Tracey

17.08.2023

"There was no need to use the customer service as the course instructions were clear"

14.08.2023

"It was a good course, as I had not completed an exam for such a long time I found this challenging, it would have been helpful that there was more focus on how to structure the answers"

14.08.2023

"The course was good overall. Online classes can be difficult and I much prefer the classroom experience but due to circumstances and availability online was the option chosen. FSC1 was very good with lots of interaction. But no forward planning or discussion was given to FSC2. Because of a lot of experience in the fire industry and risk assessments I carried on without giving the question enough scrutiny which meant a refer and a costly resit. 5 minutes of discussion and forward planning for FSC2 would have avoided that. All that said I'm aware I took it too lightly."

Peter

10.08.2023

"A good online course, with good interaction. Be positive and be part of it. Some people sit quietly by that wouldn't happen in a classroom. Ask questions and understand, everything is there for you."

Peter

10.08.2023

"Great learning experience! Astutis was there every step of the way!"

Michelle

18.07.2023

"Actually purchased through my company - they selected a great partner"

Michelle

18.07.2023