10 Things we've Learnt About our Learners in Lockdown
From online working to learning a musical instrument - we surveyed 200 Health and Safety professionals from our customer community to find out how they have been building their skills through the past 12-months through lockdown. Here's a look at the top 10 discoveries from the survey.
March 2021
From online working to learning a musical instrument, from indoor gardening to baking - we surveyed 200 Health and Safety professionals from our customer community to find out how they have been building their skills through the past 12-months through lockdown. Here's a look at the top 10 discoveries from the survey.
1. 63% of you have either learnt a new skill or are in the midst of learning a new skills.
While many you were taking the opportunity to throw yourselves into learning a new skill, we discovered that almost 31% of you were still on the cusp of commitment. 6% of you had no intention of learning a new skill with 3% of you reporting that you were too busy handling other colleagues work to even contemplate taking on anything new.
2. When it comes to learning new skills, 40% of you took the opportunity to learn a work-related skill.
Out of the 200 responses, there was clearly a trend in the types of new skill training undertaken. Here are the big trend hitters:
Effective use of Microsoft Teams and/or Zoom platform software
Leadership skills
Managing stress and wellbeing of employees
COVID Control measures
Risk assessment, train the trainer
Work/Life balance awareness
3. A whopping 71% of you tackled a non-work-related skill.
For those of you brave enough to have a go at learning a non-work-related skill, the variety of new skills was indeed vast. Here's a list of the top trending activities.
Virtual cookery classes
Meditation for beginners
Bicycle repair
Indoor gardening
Guitar course for beginners
Drawing and Painting
DIY at home
Car maintenance and mechanics
4. When it comes to online learning, 83% of you had previous taken an online course pre-COVID
In terms of demographic, those of you aged between 25-34 were amongst the strongest cohort to have previously taken part in an online training class; with those of you aged between 35-44 less likely to have taken part pre-pandemic.


5. 88% of you had a very positive experience in relation to all the online learning you had taken part in
Here's the most frequent sentiment harvested from the survey:
"Great way of balancing work and home study"
"Its convenient especially as COVID travel restrictions are in place"
"Online learning is flexible and adaptable around commitments"
"A safer way to learn without travel"
"More productive use of time without travelling to a venue, catching a plane or staying at a hotel"
"The pace of the course can be self-determined and that's a really bonus if you are juggling work, home and home schooling"
6. 80% of you were happy to share advice to fellow professionals on how to get the best out of an online learning course
Here's a sample of that advice:
"Look for a quiet environment or purchase noise cancelling headphones"
"Get into the habit of scheduling time every week to dedicate yourself to learning, and don't skip it even if you want too"
"Get in touch with the learning provider if you hit a wall in the course and you want to check your understanding. They are always there to help"
"Make sure you choose a course where the delivery is first-class"
"Try connecting through social with other people doing the same course. This will help you stay motivated"
7. 62% of you said that if there was another wave of the virus later in 2021, you or your organization would do things differently, so you were better prepared for the disruption.
These things included:
A more robust business continuity plan
Better stocks of hygiene wipes and hand sanitizers
Install an online telephone system
Invest in IT for home workers
Implement better COVID control measures
A better home working policy and process across the business.
8. 55% of you were working from home, whilst 45% of you had alternative arrangements.
Just over half of you were continuing your daily tasks from home. 10% of you were furloughed and 5% were self-isolating. In the detail of the survey, 20% of you described yourself as a key or critical worker or that your job role was already remote, working at multiple facilities.


9. 46% of you thought that they would 'very likely' continue some working from home going forward, once the COVID-19 crisis has passed?
Surprisingly, less than 15% of you though it was unlikely or very unlikely that they would be working from home in the future.
10. Finally, everyone who took part in the survey had started a new activities such as: running, virtual pub quizzes or watching instructional videos.
87% of you walked more
65% of you worked with a virtual trainer or a pre-recorded class
55% took up cycling, with 7% of you purchasing a new bike
31% of you tried a virtual quiz
29% of you attended a virtual event
23% of you added a new dish to your menu
8% of you baked a cake for the first time – we hope it turned out nice.
Related Blogs @Model.Properties.HeaderType>
How To Pass The NEBOSH Level 6 Diploma

Discover how the May 2023 specification changes affect the assessment process. This blog will offer expert guidance on how to approach the NEBOSH Level 6 Diploma assessments. Read more here.

NEBOSH Level 6 Diploma: Unpacking The May 2023 Specification

The May 2023 NEBOSH Level 6 Diploma is here! Uncover all the changes to NEBOSH's flagship qualification in our blog. Read more here.

Earth Day 2023: Climate Action for a Sustainable Planet

Discover how you and your organisation can make a tangible difference in humanity's fight against climate change. Make your lifestyle environmentally sustainable today!

Why 'Greenhushing' Restricts Environmental Improvement

Astutis' Technical Director, Brenig Moore, analyses the latest environmental terms and their effects on humanity's attempt to curb climate change. Are portions of society becoming environmentally alienated? Read more here.

Unleashing The Secrets of Construction Industry Training

Uncover the intricacies and the vital importance of construction industry training. Discover how crucial effective training is to the overall safety of the construction industry by reading this Astutis blog.

Why Your Organisation Needs the NEBOSH Construction Certificate

In the most dangerous of working environments, it pays to have industry-leading health and safety training specific for the construction industry. Find out why your organisation needs the NEBOSH Health and Safety Management for Construction qualification, by reading this Astutis blog.
Case Studies
Real Life Stories
Find out how learners look back on their training with Astutis. Our case studies give our learners, both individual and corporate, a platform to share their Astutis experience. Discover how training with Astutis has helped past learners and delegates make the world a safer place, one course at a time.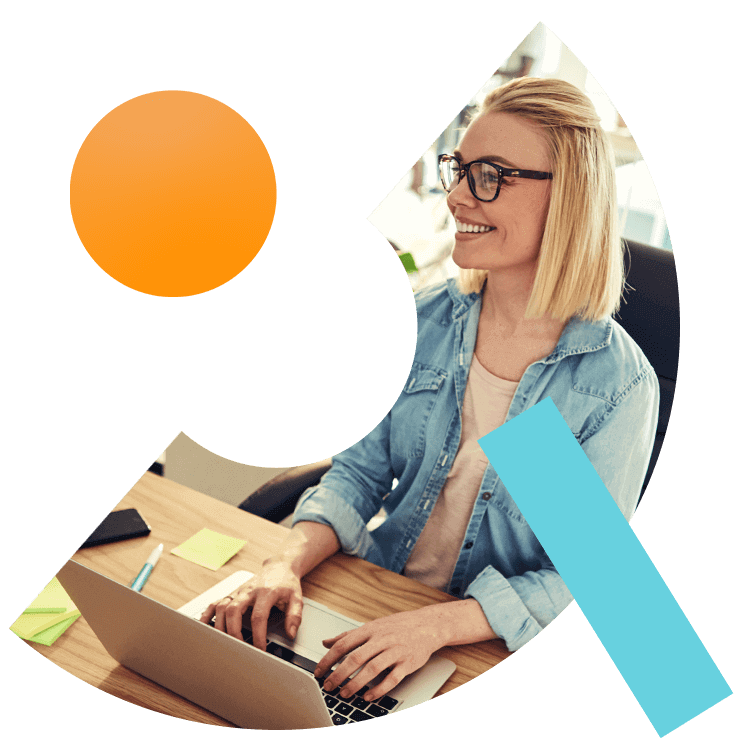 What People Say
Hear What Our Learners Have To Say
We're always there for our customers. 98% of our learners rated their overall experience as good or outstanding. We will always pride ourselves on our customer service. But don't take our word for it, here is what our customers have to say
"I have felt so supported through our my NEBOSH journey. Nothing was too much trouble for them. It was such a positive uplifting experience that come exam day I didn't feel nervous at all"

Lindsay

24.05.2023

"Really great information that I could constantly access to relearn or check things"

Lindsay

24.05.2023

"Good level of detail on all areas covered"

15.05.2023

"A good level of content. practise questions were very useful"

15.05.2023

"The course was great, very through and professionally taught. The facilitator Huw did a brilliant job of teaching each subject/element in context through great examples and stories."

03.05.2023

"The content was interesting, relevant and up to date. The teacher was fun, engaging and did a great job of giving real life examples and stories that helped put it all into context."

03.05.2023

"I liked the course. I thought the practice exam could have been better with only 18 questions for a practice exam when the real exam is 30. Also the marking references didn't match your handbook, possibly due to it being an IEMA practice exam,"

Andrew

03.05.2023

"Good course. Some cheeky questions in the exam which have no real connection to environment and were more like HR questions around ethics and diversity"

Andrew

03.05.2023

"Good communication with info sent in a timely manner"

13.04.2023

"An interesting course with good and relevant content"

13.04.2023