Learn Skills and Enrich Your Career: Developing Skills for Life this National Apprenticeship Week
February 2023
06-12 February 2023 marks National Apprenticeship Week 2023. For over 18 months, Astutis have had the pleasure to work with Cole Vyas, a talented apprentice from the University of South Wales enrolled through the Network75 apprenticeship scheme.
Cole has a passion for marketing and when he isn't in the office is dedicated to producing the best academic results possible. His dedication and strong work ethic has made him an invaluable member of the Astutis Marketing team.
Astutis originally became involved with the apprenticeship scheme as a means to, over time, develop and nurture a skilled marketer from the inception of their career. We wanted to embed a budding professional into the fabric of the business to give them the most exposure possible to the fluid marketing world.
We couldn't be happier with Cole's contribution as a member of the team and as a personality in the wider Astutis family.
This year's theme of National Apprenticeship Week is 'skills for life', so we invited Cole for a chat to discuss his time with us and how he sees his future, hopefully with some additional skills for life!
Q1: So, Cole, you have been with us for over a year and a half, coming up to two years; how have you found the experience?
A: Overall, the experience has been great. Working with a highly skilled marketing team has opened my eyes to how a company's marketing activities operate. Before my apprenticeship, I had some knowledge of marketing as a whole. Still, this experience has shown me how to put ideas into practice.
Q2: Could you explain the Network 75 scheme and what attracted you to it?
A: The Network75 Scheme is run by the University of South Wales. The programme combines placement and a part-time study route to obtaining a degree. Students on the scheme attend university two days per week and their placement. There were two main benefits of the Network75 Scheme that attracted me to apply;
As part of the scheme, Astutis pay my tuition fees in full. This provides a pathway for me to graduate with no student debt.

Work-based Learning Programme- One of the benefits that sparked my interest in the Network75 programme was the idea that the concepts and knowledge I learned at university can be applied to my work at Astutis. Being able to be involved in projects that relate to my module is helpful for both my academic and professional development.
Q3: You had a few offers from other businesses in the area; what attracted you to Astutis?
A: Firstly, the interview process with Astutis was great; as I came out of the interview, I felt more at ease with what a placement at Astutis could look like. It also felt like the right fit; the structure of the marketing team at Astutis allowed me to gain invaluable experience in many specialist marketing functions, such as content creation, graphic design and digital marketing.
Q4: Be honest now. Were you ever so slightly apprehensive about actually committing to it?
A: Truthfully, yes. When speaking with my friends, it seemed like a big commitment. They were embarking on 3-year degree courses while I was committing to a 5-year one. However, it just made sense when I thought about the professional experience I would gain over the five years.
Q5: You are studying for a degree in Marketing; how do you envisage your experience in Astutis helping you as you transition into adulthood and professional life?
A: First, I envisage gaining invaluable industry experience at Astutis from a team of experts in their respective fields. I also envisage myself developing many soft skills such as problem-solving, teamwork, communication and decision-making. Improving these skills and applying them in a professional environment will be beneficial for my future career.
Q6: Could you give us an example of some skills you have acquired or enhanced since joining the team?
A: As stated previously, many of my soft skills have been improved and applied to my work here at Astutis. I have also enhanced my digital skills by learning new software and improving my professional use of others. My strategic thinking skills have also improved considerably from my studies at USW and at Astutis. Coming up with ideas is great, but I have improved my application of these ideas through my improved strategic thinking skills.
Q7: What would you say has been your steepest learning curve since joining Astutis and experiencing a natural marketing environment for the first time?
A: I would say that the steepest learning curve in my time at Astutis would be helping to manage our Feefo account. Our reviews are so critical as they help to showcase the excellent customer service delivered at Astutis. Therefore, managing the Feefo account is an important task, which, to start with, did dawn on me. However, helping to manage our online reviews has allowed me to develop new skills and improve my eye for detail by continuously looking at ways to evolve how we receive feedback from our customers.
Q8: As discussed, you've been with us for nearly two years (at publication). What would you like to try in those remaining three years? Are there any particular duties that stand out for you?
A: Over the next three years, I would like to continue managing our Feefo account to gain valuable customer feedback. I would also like to continue my learning and work in the world of digital marketing. I have enjoyed university modules on the topic and have explored some ideas during my work at Astutis. I want to improve my digital marketing skills and expand my knowledge to improve my work in this crucial marketing area.
Q9: What skills are you looking forward to develop or master as time goes on?
A: I can't wait to get hands on with each different part of the Astutis Marketing department in a more involved basis. I want to understand the intricacies of SEO, or search engine optimisation. Having a developed understanding of accelerated SEO would really help cement my knowledge around algorithms and how to harness advanced technology. Then there's content; I had the opportunity to be involved in the creation of content, during the 2022 National Earth Day. The creation of the blog sparked my interest in wanting to understand the formula of how to write successful marketing copy, engage with our audience and build meaningful relationships with client bases.
Q10: If you could say one thing to an aspiring student interested in the marketing industry, what would it be?
A: Think about an apprenticeship - combining my academic studies and work has been invaluable. In my experience, my studies have provided me with the underpinning knowledge of a topic. Still, one thing you don't get to see in a classroom is how that knowledge can be applied in practice. Being a part of a marketing team alongside my studies has accelerated my professional learning as I can use the knowledge and concepts I learn at university in my work at Astutis.
---
As part of the Network75 scheme, we are lucky enough to have Cole working with us until 2026. He will continue to develop his skills and understanding of the ever-evolving marketing landscape, whilst contributing to the high standard we uphold as industry-leading health, safety and environmental training providers.
We would like to graciously thank Cole for his efforts thus far, his drive and determination have been an invaluable to the team. We eager to how your time at Astutis will enrich your career in the long run.
Case Studies
Real Life Stories
Find out how learners look back on their training with Astutis. Our case studies give our learners, both individual and corporate, a platform to share their Astutis experience. Discover how training with Astutis has helped past learners and delegates make the world a safer place, one course at a time.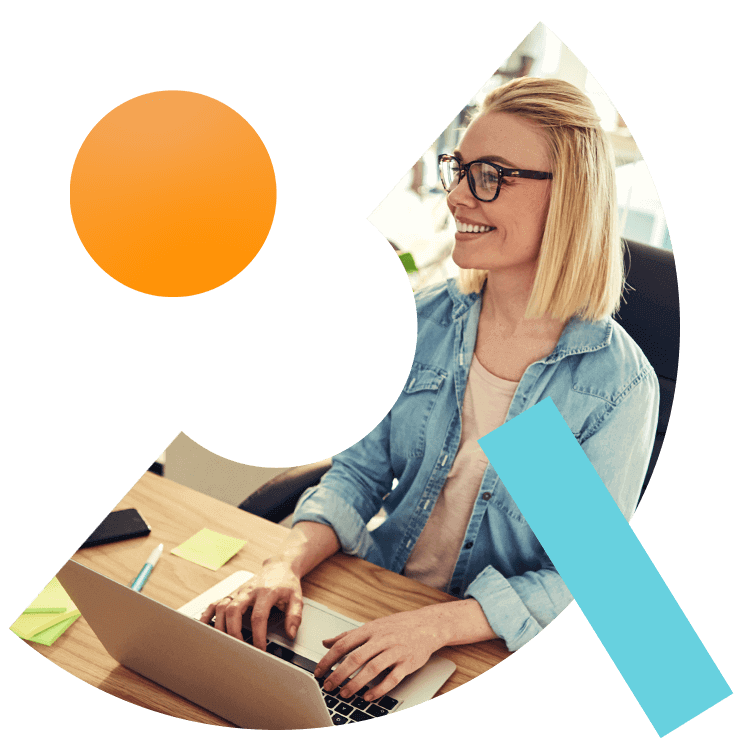 What People Say
Hear What Our Learners Have To Say
We're always there for our customers. 98% of our learners rated their overall experience as good or outstanding. We will always pride ourselves on our customer service. But don't take our word for it, here is what our customers have to say
"The "Managing Safely" course typically covers various topics such as risk assessment, hazard identification, accident investigation, legal responsibilities, and implementing control measures. It aims to enhance my understanding of health and safety management systems and empower me to create a safer working environment. By completing the course last week , I gained valuable insights into best practices for managing safety in the workplace, which can benefit both me and my organization."

14.09.2023

"Perfect training: The "Managing Safely" course with Astutis seems to have provided me with valuable knowledge and skills for improving health and safety management in the workplace."

14.09.2023

"Tutor new subject well and help in any way he could so we understand the different sections"

Tracey

17.08.2023

"Interesting and informative"

Tracey

17.08.2023

"There was no need to use the customer service as the course instructions were clear"

14.08.2023

"It was a good course, as I had not completed an exam for such a long time I found this challenging, it would have been helpful that there was more focus on how to structure the answers"

14.08.2023

"The course was good overall. Online classes can be difficult and I much prefer the classroom experience but due to circumstances and availability online was the option chosen. FSC1 was very good with lots of interaction. But no forward planning or discussion was given to FSC2. Because of a lot of experience in the fire industry and risk assessments I carried on without giving the question enough scrutiny which meant a refer and a costly resit. 5 minutes of discussion and forward planning for FSC2 would have avoided that. All that said I'm aware I took it too lightly."

Peter

10.08.2023

"A good online course, with good interaction. Be positive and be part of it. Some people sit quietly by that wouldn't happen in a classroom. Ask questions and understand, everything is there for you."

Peter

10.08.2023

"Great learning experience! Astutis was there every step of the way!"

Michelle

18.07.2023

"Actually purchased through my company - they selected a great partner"

Michelle

18.07.2023