World Health Day 2023: What We Must Do To Save Planet Earth
April 2023
On Friday, 07 April 2023, society is invited to celebrate World Health Day. It is an annual event that promotes the importance of Earth's and humanity's health and prosperity, and it could not come at a more appropriate time.
Astutis have recently highlighted the urgency and importance of acting now to defend our Planet's health amid distressing scientific reports that conclude act now, or we will pay the price.
Ultimately, World Health Day is a day that is so vitally important to our continued existence, so much so that we wanted to highlight what is required to take the most out of the day in the hope that all the warnings are not ignored.
This blog will point to how individuals can have the right attitude, demonstrate the right progressive behaviours and influence others to think more about how our actions can negatively impact the state of Planet Earth.
The (smaller) Bigger Picture
As individuals, it may seem as if any positive contribution we make to not negatively affect the environment will not matter in the grand scheme of things.
However, you might be surprised at the weight of just one person's behaviour.
ClimateDataWatch has measured that the average person in the UK omits around 6.42 tonnes per year of greenhouse gases. This calculates the time you keep your lights on and how long certain appliances are on standby mode; it considers everything.
If you take a step back and think, it is staggering how our actions and behaviours impact the environment over time.
But little is publicised about the impact one person could make. It can be hard to measure how that will change anything. Going even further, it can feel highly counterintuitive to do the right thing for the environment to see others do the opposite.
The next question is why, if people know what they are doing is harmful to our Planet, do they keep doing it?
My view is that the answer is slightly complicated.
A study by Kantar Public concluded that people's unwillingness to shift away from habitual behaviours.
And you can see why because it's only really been in the last decade that strong awareness has been promoted concerning the impact of our behaviour on the Planet. So it is easy to understand why there has been a slow improvement.
Studies suggest the reluctance to progressively act for the betterment of the environment stems from a simple desire for convenience. The Guardian suggests holistic lifestyle changes are too much to ask for whilst managing work, private life and everything in between.
In the most simplest of terms, We must sacrifice convenience for the betterment of the Planet.
To motivate us, let's look at the progress so far.
According to ClimateWatchData, The UK peaked in electrical consumption in 2005 at 350 billion KwH. In their latest data (2018), they believed the UK reduced its consumption by approximately 40 billion KwH, totalling 310 billion KwH.
This a huge win for the UK, but we must adopt an act now, celebrate later approach.
The Office for National Statistics (ONS) released a study that concluded that three-quarters of British adults worry about the environment. According to the ONS, 75% of British adults are motivated to act on their concerns.
Unfortunately, the UK needs more.
What Needs To Happen?
The current buzzword surrounding the environment is Net Zero.
However, there are often some misconceptions about what Net Zero is. Net Zero is not the complete elimination of carbon emissions. With how society is built, the world would cease functioning without some emissions.
Instead, achieving Net Zero is neutralising emissions by reducing what we omit combined with methodologies that offset our emissions.
To achieve Net Zero status, we must restrict the Earth's temperature rise to no more than 1.5C. If we cannot accomplish that, all indicators suggest planetary catastrophe.
In our latest annual HSET report, we concluded that governmental action greatly influences corporate policies towards the environment. The conclusion from COP27 made clear the necessity for action and that governments were not doing enough.
As part of the pledges made to improve environmental performance, the UK entered into a legally binding requirement to achieve Net Zero status by 2050.
According to The Guardian, "The government's [March 2023] analysis... shows that its new policies will meet only 92% of the emissions cuts required and, without further changes, the target will be missed."
AI predicts that without widespread action, we will struggle to meet environmental targets and restrict temperature rises.
So enough of this doom and gloom; what needs to happen?
Well, as individuals, we must take account of our behaviour and its impact. We now know how our (average) behaviours can negatively affect the environment. Now we need to look to improve upon them.
What Can We Do?
At this point, we need to understand that however minimal we think the impact of our individual actions will be, we will be wrong. As detailed above, the average person in the UK is responsible for approximately 6.42 tonnes per year of greenhouse gases. Each of us is responsible for that number. If you are reading this and feel shocked, you are the primary person who can reduce that number.
How can you do that?
Ultimately it really does come down to the little things. Everyone says it, but it is true. Over time the little things really begin to add up. Sometimes these things might not even be things you are aware of, so let's investigate them further.
Turn off appliances when you are not using them: Leaving devices on when they are not in use or even having them sit in standby mode is costing you and continues to negatively impact your emissions. The amount will vary from device to device, but it is described as 'phantom loads'. Awareness around these has grown during the current cost of living crisis. According to Energy Saving Trust, it accounts for between 9-16% of your annual bill. If you are not using it or know you don't need it on, turn it off at the source.
Shift to eco-friendly appliances and systems: This suggestion does come with a caveat, a short-term loss for a longer-term gain. You may have seen renewable heating systems, energy-efficient lighting or electric cars. Over time they are becoming more and more popular. But the cost is a blocker for most people. You might have to pay up to double the price of a non-energy-efficient product. However, especially when it comes to heating/lighting systems in the home, the longer-term operation costs can save you a significant amount of money. Furthermore, such systems and appliances can dramatically lower your emissions.
Be more vigilant with waste: In the past year, we documented Britain's turbulent relationship with waste, particularly UK's inability to deal with plastic. Ultimately, more care needs to be administered regarding how individuals deal with waste, especially recycling. Are you doing as much as possible to ensure you put the suitable waste in the right bin? The impact of not doing so is both catastrophic to your local services responsible for waste and the environment itself.
Want food? Prioritise local: Your food choices can also have an impact our your own emissions footprint. Food grown locally and in season will travel fewer 'food miles' before it reaches your plate. Not only could you be supporting local businesses, but you would be lowering your emissions too.
Limit your use by being prepared: You might be at home, you might be at the office, but you might want the heating on, for example. Before you put it on, think about the building you are in. Is the building properly and effectively insulated? Are the windows keeping in a suitable amount of heating? These are the quandaries that, if remedied, could drastically limit the use of heating, for example. But these questions can apply to many appliances around the home and in the workplace.
Having The Right Mindset
As noted earlier, World Health Day begins with appreciating what it means to be healthy. This comes from having the right proactive mindset towards the environment. It is vitally important to not cut corners and therefore have the attitude that sacrificing convenience results in a healthier and more sustainable planet.
Humanity has reached a point where we as a society are responsible for imposing the right, progressive mentality on our children, so they can carry on the mission of being environmentally responsible at the most critical time.
It is important to remember that if you are committed to improving the health of our Planet, it can often feel like you are fighting a losing battle. People around you might be too distracted to be able to fight the fight alongside you. You must appreciate their position because you cannot comprehend how hectic their life could be. Strive to direct any frustration into your own mission of environmental improvement.
Possessing the right mindset means acknowledging that not everyone will be doing the same as you or might feel so passionately about doing the right thing for the environment as you. Having the right mindset is understanding that, that is okay. The worst thing you could do is alienate individuals who do not take it as seriously as you, right now.
But it is important to stay vigilant and raise awareness around ways people can adopt a more eco-friendly lifestyle. In your workplace you can push for your employer to adopt more stringent environmental policies, such as renewable energies, litter-picking or environmentally friendly lighting and other appliances.
This World Health Day, try to remember the importance of remaining under that 1.5C temperature threshold. Every little action we take will have a impact, so let's ensure we push to maximise impacts that benefit the health of our wonderful Planet.
Stay safe,
Steve Terry, Managing Director, Astutis
Case Studies
Real Life Stories
Find out how learners look back on their training with Astutis. Our case studies give our learners, both individual and corporate, a platform to share their Astutis experience. Discover how training with Astutis has helped past learners and delegates make the world a safer place, one course at a time.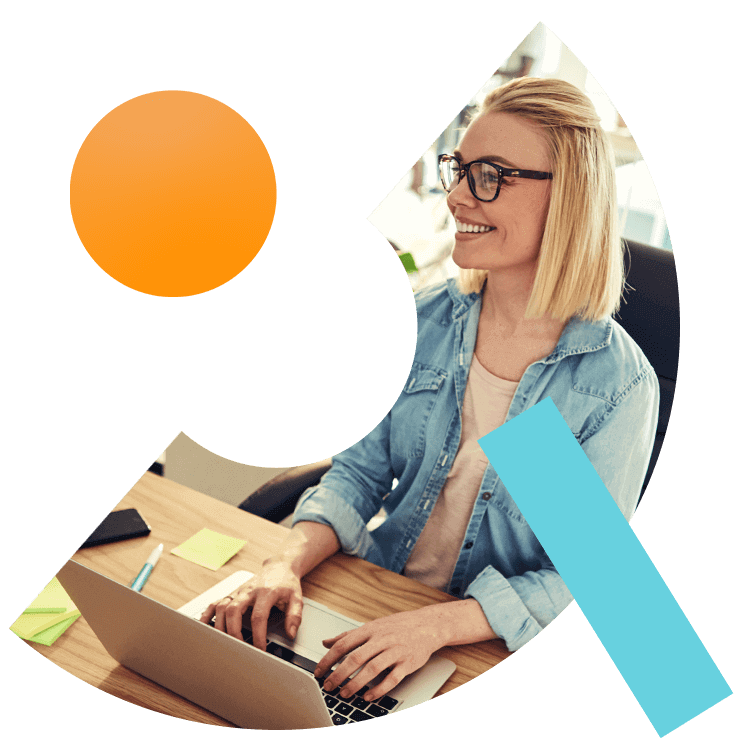 What People Say
Hear What Our Learners Have To Say
We're always there for our customers. 98% of our learners rated their overall experience as good or outstanding. We will always pride ourselves on our customer service. But don't take our word for it, here is what our customers have to say
"The "Managing Safely" course typically covers various topics such as risk assessment, hazard identification, accident investigation, legal responsibilities, and implementing control measures. It aims to enhance my understanding of health and safety management systems and empower me to create a safer working environment. By completing the course last week , I gained valuable insights into best practices for managing safety in the workplace, which can benefit both me and my organization."

14.09.2023

"Perfect training: The "Managing Safely" course with Astutis seems to have provided me with valuable knowledge and skills for improving health and safety management in the workplace."

14.09.2023

"Tutor new subject well and help in any way he could so we understand the different sections"

Tracey

17.08.2023

"Interesting and informative"

Tracey

17.08.2023

"There was no need to use the customer service as the course instructions were clear"

14.08.2023

"It was a good course, as I had not completed an exam for such a long time I found this challenging, it would have been helpful that there was more focus on how to structure the answers"

14.08.2023

"The course was good overall. Online classes can be difficult and I much prefer the classroom experience but due to circumstances and availability online was the option chosen. FSC1 was very good with lots of interaction. But no forward planning or discussion was given to FSC2. Because of a lot of experience in the fire industry and risk assessments I carried on without giving the question enough scrutiny which meant a refer and a costly resit. 5 minutes of discussion and forward planning for FSC2 would have avoided that. All that said I'm aware I took it too lightly."

Peter

10.08.2023

"A good online course, with good interaction. Be positive and be part of it. Some people sit quietly by that wouldn't happen in a classroom. Ask questions and understand, everything is there for you."

Peter

10.08.2023

"Great learning experience! Astutis was there every step of the way!"

Michelle

18.07.2023

"Actually purchased through my company - they selected a great partner"

Michelle

18.07.2023