Is Environmental Sustainability Important for your Company?
The IEMA Environmental Sustainability for the Workforce offers staff an awareness of their responsibilities so they have the practical knowledge to make a positive difference. Learn more.
June 2019
Can you say that your colleagues have enough green knowledge? Are they aware of the main environmental and economic risks and opportunities for your organisation? Businesses have a responsibility to manage their sustainability within the supply chain and markets they operate. Companies need to begin with their people and embedding the importance of environmental sustainability into all job roles.
This blog will outline how to make your organisation more environmentally sustainable with IEMA training for your people.
Develop green champions within your workforce who can advocate good sustainable practice. Upskill your colleagues' environmental sustainability knowledge with the 1-day IEMA Environmental Sustainability for the Workforce. Equip your people with the 'know-how' to improve performance, efficiency and impact.
As environmental professionals, we may think that climate change and plastic contamination is finally getting the news coverage it deserves; assisted by the great success of David Attenborough's Blue Planet series, perhaps we are assuming the wider population knows everything about the environment. The importance of sustainability in business can't be understated.
What is IEMA Environmental Sustainability for the Workforce?
As an Environmental Practitioner with over 20 years' experience, I am witnessing more businesses training their whole workforce in the essentials of environmental sustainability. Regularly I work with companies in all sectors using training from IEMA's 'All Jobs Greener' suite such as the IEMA Environmental Sustainability for the Workforce. This short practical course goes back to basics, and lays the foundation stones for people to take on board in their job.
This course covers:
Main environmental and economic risks and opportunities
Compliance obligations and business drivers for change
Main potential impacts on environment and sustainability
How to improve environmental performance
Why take this course?
This course encourages people to think, and talk about their own organisation and how the factors apply to their own workplace. Learning is brought to life with practical activities and case studies of different organisations including Arriva, Interserve and Kingston University. This IEMA course enables people to create a plan for their organisation, and use it in their daily work.
The course contains practical workshops and this promotes a shared understanding of what needs to be done to progress companies towards a sustainable future. Course participants are motivated to make a positive contribution and initiate change at work. Change management is not always about implementing major project change, but engaging people in positive actions, which benefit the organisation and the employees.
Who is the course for?
This IEMA Environmental Sustainability for the Workforce one day course is ideal for people working in any job role across all industry sectors. No prior environmental knowledge is required. Some companies use this course as part of their induction programme or to fulfil the training requirement of implementing an environmental management system.
How do staff take this course?
Currently the most popular method of taking the course is organising training at your workplace for groups of staff. Choose a course provider that can come to your company on an agreed date and time to train your workforce. A quality provider will tailor the learning to suit your employees and business needs. Relevant case studies can be chosen for the workshops to bring the learning to life.
Alternatively, there are a limited number of public courses offered by a small number of companies held at cities across the UK.
Benefits of becoming a sustainable business
Improving employees' understanding of how environmental sustainability applies to them is the first step for a company to change its profile.
The most obvious business benefit is the financial gains of improving energy efficiencies and reducing waste. By implementing sustainable practices across the organisation, it will reduce energy demand and promote the recycling of materials.
Engaging your workforce in promoting a sustainable business will motivate them as the green champions to help deliver change and make a positive difference.
Position your company as an environmentally sustainable business and this will improve its reputation with all stakeholders, attract investment, and open up to more markets. Sustainability is not a passing trend, it is here to stay so don't get left behind.
Click below to view our full range of IEMA courses!
Related Blogs @Model.Properties.HeaderType>
23 Reasons to Study With Astutis in 2023: Part Two

Complete your understanding of the 23 reasons why we are the industry-standard health, safety and environmental training provider in 2023. Read more here!

IEMA Foundation Certificate in Environmental Management: Learner Diaries #3

Read the final instalment in the trilogy of blogs that document a successful venture into the IEMA Foundation Certificate in Environmental Management course. Read more here.

23 Reasons to Study With Astutis in 2023: Part One

In this first instalment, we unpack why you should choose to train with Astutis in 2023. We detail 23 reasons, because, well it's 2023! Discover the first eleven reasons here! Read more now.

IEMA Foundation Certificate in Environmental Management: Learner Diaries #2

Toby's IEMA Foundation Certificate Learner Diary returns with Part Two. In this instalment he covers Elements 4-6, sharing how he managed to pass first time. Read more here.

A Year In-Review: 2022 and Its Effects on Astutis and the Health, Safety and Environmental Industry

Astutis, Managing Director, Steve Terry looks back on the events of 2022 and invites us all to be optimistic as we head towards 2023. Read more here.

How To Maximise Your Virtual Training Experience

Astutis Technical Director, Brenig Moore investigates the world of virtual training, using research and studies to underline the very best practices afforded by virtual training. Read more here.
Case Studies
Real Life Stories
Find out how learners look back on their training with Astutis. Our case studies give our learners, both individual and corporate, a platform to share their Astutis experience. Discover how training with Astutis has helped past learners and delegates make the world a safer place, one course at a time.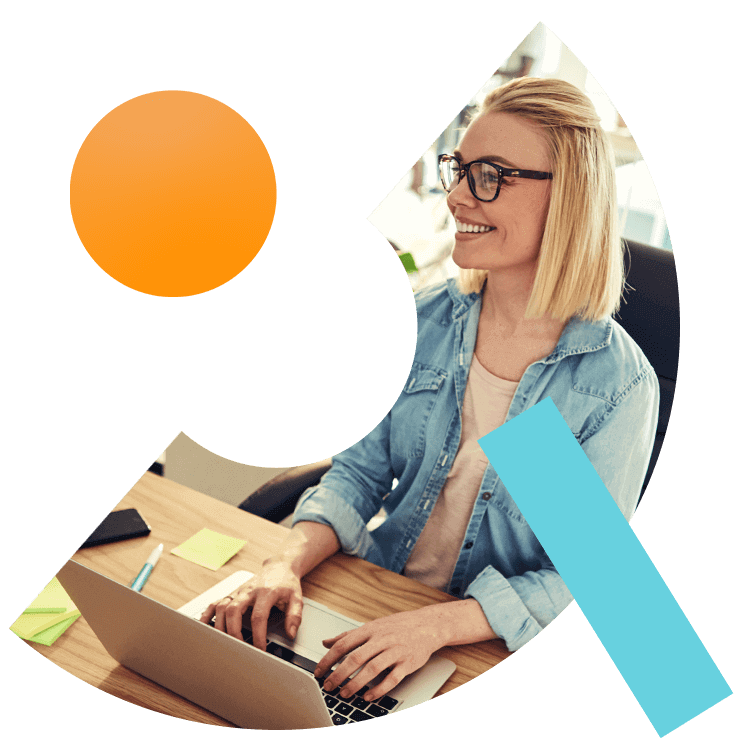 What People Say
Hear What Our Learners Have To Say
We're always there for our customers. 98% of our learners rated their overall experience as good or outstanding. We will always pride ourselves on our customer service. But don't take our word for it, here is what our customers have to say
"From start to finish the service Astutis have provided has been 5 star. Following the amazing experience I have referred multiple colleagues to complete training with Astutis. Great course, great support and great customer service"

Stuart

03.02.2023

"I really enjoyed studying Nebosh with Astutis. I had tried to complete the Nebosh Qualification previously but Astutis made it easier to learn and provided great training resources and support."

Stuart

03.02.2023

"Great customer focus, as usual!"

Gary

01.02.2023

"Excellent course, thank you"

Gary

01.02.2023

"Ever since I started with Astitus in 2018 I have completed two qualifications with them and they have always been quick to respond to queries, they have convenient payment options since I'm based in south Africa, I don't always afford to pay cash due to exchange rates. Hilary is super helpful she will communicate new courses and assist with information and enrolment. If it were possible to do my MSc with them, I would have enrolled with them"

Philiswa Sister

01.02.2023

"The course is very informative and outlines useful information that i will apply on my everyday duties"

Philiswa Sister

01.02.2023

"Course content was good though the on boarding was an issue with sone to and fro to sort wasting time."

26.01.2023

"Content aligned to all learning styles and relevant to risk professionals especially h and s a worthwhile bit of cpd"

26.01.2023

"Astutis advisor training course enrolled me quickly on my course. The course was well detailed, well organised and easy access to the platform for my study."

Saito

26.01.2023

"Good course and well presented. The content is easy to understand with options to listen or read. Videos and flowcharts describe well the content for a better understanding."

Saito

26.01.2023