How Astutis Supported the Water Industry Enter a Path of Health, Safety and Environmental Compliance
Explore how the Water Industry has improved its health, safety and environmental compliance with Astutis training and consultancy support. Discover more here.
July 2022
Water and its successful distribution are fundamental to a prosperous society. Without water, humanity would cease to exist, especially considering that the human body is made of 60% water. Therefore, it is safe to argue that water is the most cherished resource on Planet Earth.
Yet, very little is discussed about the corporations whose role is to distribute water to the public. We see their names continuously on our bills because they are responsible for providing us with fresh water supply we take for granted from our taps, baths and showers.
Through the years, water companies were found responsible for scandals that resulted in environmental malpractice. Rivers were found to be polluted, and large-scale sewage spills were uncovered. Since those incidents unfolded, the need for change became clear.
Astutis have partnered with leading UK-based water distributors with the mission to enhance the systematic standards of health and safety within the industry. A more health and safety-oriented water industry means a healthier and safer service for its staff and users. In this blog, we will analyse our work with the water distributors and how our partnerships have helped to shape a more environmentally responsible water industry.
Astutis' Partnership with Thames Water
Thames Water, founded in 1989, is widely considered the largest water and wastewater distributor in the UK, supplying more than 2.5 billion litres of drinking water daily. It is also responsible for dealing with over 4.5 billion litres of wastewater daily.
Astutis became aware of Thames Water's desire to have a complete health and safety overhaul in 2013, with the company's pledge to improve its health and safety standards. The partnership was initiated with a broad package of enhancement solutions, including training programmes with NEBOSH, IOSH and IEMA.
Thames Water has reiterated, that one of their primary reasons for trusting Astutis with their health and safety enhancement, was Astutis' flexible, personal and reliable learning delivery methods. The company enjoyed the ability to train its staff without hindering their day-to-day activities. Therefore we encouraged staff to choose the learning method that suited them best.
Astutis began Thames Water's evolution by offering the IOSH Working Safely, and the IOSH Managing Safely courses to staff members. The courses supported staff introduction to health and safety in the workplace, followed by upskilling staff with a managerial mindset that could help them introduce the best health and safety practices in their workplace.
As introductory courses, we advised that the perfect pathway would be to engage their staff in the NEBOSH Health and Safety at Work Award course. This course gave Thames Water's employees more in-depth training on recognising and managing risk before danger strikes. The course acted as a fundamental foundation, upskilling their team with an active health and safety mindset in the workplace.
Before the pandemic, we encouraged Thames Water employees to undergo the NEBOSH General Certificate and NEBOSH Diploma for Occupational Health and Safety Management Professionals. Widely regarded as one of the ultimate health and safety qualifications, the General Certificate and Diploma offer an unmatched and hugely comprehensive package for successful and effective health and safety practices.
The NEBOSH Diploma is engineered to turn managers into industry leaders with a proactive eye and understanding of all things workplace health and safety. The course is a substantial investment, with an average study duration of 475 hours. Thames Water relied on our expertise to provide them with constant feedback and analysis on their employee progress. Our dedicated account managers developed a close relationship with representatives at Thames Water, ensuring learner analysis was delivered. This gave Thames Water confidence that their staff was making the most out of their learning experience.
One of Thames Waters' strongest goals was to lower the potential possibility of an environmental disaster. Their staff studied the IEMA Foundation Certificate and IEMA Certificate in Environmental Management. The courses allowed learners to develop an unparalleled oversight of the latest safe working practices in the environmental sector. They acted as a general up-skilling exercise for their staff while ensuring their workforce became compliant and confident in environmental issues.
Astutis' Partnership with Welsh Water
Welsh Water, founded in 1989, is a not-for-profit water distribution company based in Cardiff, Wales. As of 2022, it serves approximately 1.5 million households in Wales with fresh water and distributes nearly 830 million litres of water every day.
Our work with Welsh Water is a fine example of how we offer company-specific training tailored to accommodate the bespoke requirements of each business. In this case, Welsh Water came to Astutis with a desire to enhance its staff's interactions with contractors.
Astutis designed a bespoke Contractor Management training programme for Welsh Water. Delivered to a team of over 100 staff members, the bespoke course supported Welsh Water's members of staff to:
Act as the primary contact for the contractor and site controller.
Manage any future exchange of information with contractors.
Check contractors' risk assessments/method statements.
Carry out project induction.
Carry out inspections of contractors' activities.
Astutis also helped restructure the 'DCWW Management of Contractors Procedure', a document that the company consider a bible on all interactions with contractors. We ensured the document was future-proof and would seamlessly match the requirements of the Welsh Water audit programme.
Astutis was required to evaluate the success of the training undertaken, by providing observation and interviews over time to assess change, its relevance to the industry and its sustainability impact.
In 2021, Astutis acted as a Consultant in supporting the DCWW Capital team in completing an audit program. This Audit was structured to benchmark their staff's knowledge of the procedures and their understanding of:
Hazard identification
Risk Control
Safe System of Work
ability to complete CTR forms to the agreed standard and
Staff confidence and practical skills gained at the end of the process.
Astutis visited all staff members across Wales to evaluate performance against this best practice standard. Feedback was offered in regular meetings with the DCWW Capital Team, with a thorough analysis report and recommendations for further development. The constructive feedback supported the business evolve its health and safety practices.
Astutis Training and Its Effect on Organisational Health, Safety and Environmental Practices
Our work with Thames Water saw hundreds of members of staff enrol on our recommended package of courses with flexible learning methods, including Online and Online Plus+. This allowed the team to train at their pace without hindering their daily activities. Feedback from Thames Water informed us that staff on every level in the company felt more confident to deal with health and safety moving forward. Thames Water has also reported a dramatic reduction in accidents, thanks to a safer working environment for their staff.
Our partnership with Welsh Water saw 138 members of staff pass their Contractor Management training programme. The results have seen a more compliant workforce effectively managing communications with contractors. The Audit programme found that the training left a good mark on staff, finding staff to be drastically more competent and happy in the workplace.
Since our partnerships with both Thames Water and Welsh Water, there has been a steep decline in reported sewage leaks and pollution outpours. The IEMA environmental training we provided to Thames Water supported the company in dramatically reducing the possibility of any potential environmental disasters occurring again.
We are proud of our work with the key corporations in the water industry, in helping influence a more compliant and safe working environment. As a leading Health, Safety and Environmental training and consultancy provider, our aim is to continue to work with global corporations in shaping a healthier and safer working practice that we can all be proud of.
Discover more about how Astutis has supported the transport industry to improve its health and safety practices, in our partnerships with the transport industry blog.
Case Studies
Real Life Stories
Find out how learners look back on their training with Astutis. Our case studies give our learners, both individual and corporate, a platform to share their Astutis experience. Discover how training with Astutis has helped past learners and delegates make the world a safer place, one course at a time.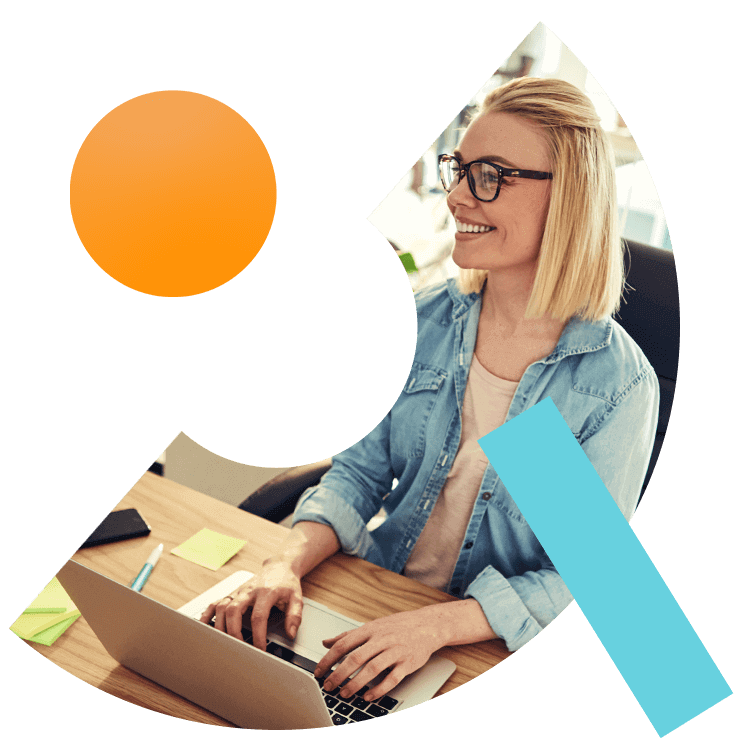 What People Say
Hear What Our Learners Have To Say
We're always there for our customers. 98% of our learners rated their overall experience as good or outstanding. We will always pride ourselves on our customer service. But don't take our word for it, here is what our customers have to say
"The "Managing Safely" course typically covers various topics such as risk assessment, hazard identification, accident investigation, legal responsibilities, and implementing control measures. It aims to enhance my understanding of health and safety management systems and empower me to create a safer working environment. By completing the course last week , I gained valuable insights into best practices for managing safety in the workplace, which can benefit both me and my organization."

14.09.2023

"Perfect training: The "Managing Safely" course with Astutis seems to have provided me with valuable knowledge and skills for improving health and safety management in the workplace."

14.09.2023

"Tutor new subject well and help in any way he could so we understand the different sections"

Tracey

17.08.2023

"Interesting and informative"

Tracey

17.08.2023

"There was no need to use the customer service as the course instructions were clear"

14.08.2023

"It was a good course, as I had not completed an exam for such a long time I found this challenging, it would have been helpful that there was more focus on how to structure the answers"

14.08.2023

"The course was good overall. Online classes can be difficult and I much prefer the classroom experience but due to circumstances and availability online was the option chosen. FSC1 was very good with lots of interaction. But no forward planning or discussion was given to FSC2. Because of a lot of experience in the fire industry and risk assessments I carried on without giving the question enough scrutiny which meant a refer and a costly resit. 5 minutes of discussion and forward planning for FSC2 would have avoided that. All that said I'm aware I took it too lightly."

Peter

10.08.2023

"A good online course, with good interaction. Be positive and be part of it. Some people sit quietly by that wouldn't happen in a classroom. Ask questions and understand, everything is there for you."

Peter

10.08.2023

"Great learning experience! Astutis was there every step of the way!"

Michelle

18.07.2023

"Actually purchased through my company - they selected a great partner"

Michelle

18.07.2023