Maximise Your Potential With The NEBOSH International General Certificate
June 2023
The NEBOSH International General Certificate is a flagship NEBOSH health, safety and environmental training course. It is a vital step in the journey of any budding health, safety and environmental professional, and the course has the power to systematically improve HSE standards.
This blog will outline why the NEBOSH International Certificate can help skyrocket your career with life-saving knowledge and practical skills. The health and safety industry eagerly awaits employees who have passed the course and are eager to enrich their workforce with renewed enthusiasm and understanding.
Why Should I Enrol Onto the NEBOSH International General Certificate?
The NEBOSH International General Certificate is ideal for anyone yearning to upskill their understanding of core health, safety and environmental practices.
The course gifts learners the theoretical understanding of the 'Plan, Do, Check, Act', a widespread health and safety monitoring system utilised by organisations worldwide.
The course has no entry requirements, meaning anyone motivated has the opportunity to take the course. Once learners have successfully passed the course, they will find their employability options broaden exponentially. The NEBOSH International General Certificate gives learners a comprehensive understanding of making workplaces safe by proactively eliminating risk.
This is a highly desirable trait for organisations around the world.
There is an increased demand for organisations to hire staff who already understand health, safety and environmental best practices. Stricter legislation and heightened regulations pressure organisations into a concentrated recruitment drive.
In more broad terms, learners take away the fundamental principles and elements of effective health and safety management systems, including policy development, organising responsibilities, planning and implementing hazard control measures, and monitoring performance.
Learners will gain knowledge and skills in conducting risk assessments to identify hazards, assess risks, and prioritise control measures. This includes understanding the hierarchy of control and applying it to various workplace scenarios. Learners will learn how to recognise and evaluate common workplace hazards, such as those related to manual handling, work equipment, fire, electricity, chemicals, and the working environment. This knowledge will help you identify potential sources of harm and take appropriate preventive measures - making those who pass the course a valuable asset to multinational organisations working in riskier environments.
The NEBOSH International General Certificate also covers incident investigation techniques, including the process of gathering evidence, identifying root causes, and developing effective corrective and preventive actions. Learners will train in how to investigate workplace accidents and incidents to prevent their recurrence. Those who pass the course will have insight into specific workplace hazards, such as occupational diseases, construction activities, workplace transport, working at height, and confined spaces. Learners will also understand how to assess these hazards, implement control measures, and create safe working conditions.
Those who sit the course will have a professional understanding of relevant health and safety legislation and regulations applicable to various industries and regions. This includes knowledge of legal requirements, duties of employers and employees, and the importance of compliance with health and safety laws.
Learners will also be taught in emergency planning, response procedures, and the importance of effective communication during emergency situations. The course will embed an advanced understanding of how to develop emergency response plans and ensure the safety of workers during incidents. The course will also instruct the importance of ongoing monitoring, inspections, and audits to assess the effectiveness of health and safety management systems. This includes measuring performance, analysing data, and making improvements where necessary.
Successful learners of the NEBOSH International General Certificate are given everything they need to minimise risk, eliminate hazards and keep their peers safe.
What is the NEBOSH International General Certificate?
The NEBOSH International General Certificate in Occupational Health and Safety is widely regarded as an ideal first step into health and safety. The course embeds a pre-emptive managerial mindset, providing the perfect foundation for a transition into management. More importantly, the International General Certificate will gift learners pivotal philosophies and an understanding of baseline health and safety.
The International course also comprises two central units covering critical topics such as health and safety management fundamentals and different types of workplace risk.
Firstly, learners must complete IG1. IG1 covers health and safety management and administering effective health and safety leadership in the workplace. IG1 covers the following areas:
Element 1:

Why we should manage workplace health and safety

Element 2:

How health and safety management systems work and what they look like

Element 3:

Managing Risk – understanding people and processes

Element 4:

Health and safety monitoring and measuring

Element 5:

Physical and psychological health

Element 6:

Musculoskeletal health

Element 7:

Chemical and biological agents

Element 8:

General workplace issues

Element 9:

Work equipment

Element 10:

Fire

Element 11:

Electricity
IG2 consists of a workplace risk assessment that gauges how in tune to potential hazards and risk learners are. The assessment will invoke knowledge attained from elements 5-11.
The International version of the NEBOSH General Certificate is a broader qualification ideal for learners outside the UK. The course is engineered to apply to international regulations and law, making it widely transferable. So, learners can take the knowledge from the course and apply it to any industry, in any country in the world.
The NEBOSH International General Certificate in Occupational Health and Safety is recognised by employers and professional memberships in over 180 countries worldwide. The course acts as an incredible endorsement on CVs, especially at a time with stricter legislation and regulations. Organisations are actively seeking out staff who make their workforce more compliant.
How Can I Study the NEBOSH International General Certificate? Available Learning Methods
Astutis offers the NEBOSH International General Certificate in three different learning methods, each tailored to accommodate to different training and learner requirements. These are;
Online *MOST POPULAR* - Our updated NEBOSH International General Certificate incorporates training techniques and methodologies scientifically-proven to boost learner retention and success. Learners are afforded maximum control and flexibility, with 12 months access to complete the course.
Virtual Live Classroom - The Astutis exclusive, Virtual Classroom infuses the structure of traditional classroom learning with the accessibility, comfort and flexibility granted by virtual learning. Learners will sit virtual training sessions with tutors in a collaborative environment that promotes proactive learning.
Distance - The ultimate form of self study. Learners will have total autonomy over their studies with learning materials and no outside interference. Distance learners are only a phone call away from our industry-leading support team.
We urge those looking into studying a course with us to better understand which learning method is right for them before committing to the course. Choosing the right learning method is incredibly important if learners are to maximise their success in their studies. We recommend learners think about how they learn effectively and strive to match that with a training method.
Useful Links Regarding the Learning Methods:
Discover the latest information about the NEBOSH International General Certificate course below.
For more information on the latest industry trends and to be eligible for exclusive discounts, subscribe to the Astutis newsletter by entering your email address below!
Subscribe to our newsletter
Sign up for our newsletter.
Case Studies
Real Life Stories
Find out how learners look back on their training with Astutis. Our case studies give our learners, both individual and corporate, a platform to share their Astutis experience. Discover how training with Astutis has helped past learners and delegates make the world a safer place, one course at a time.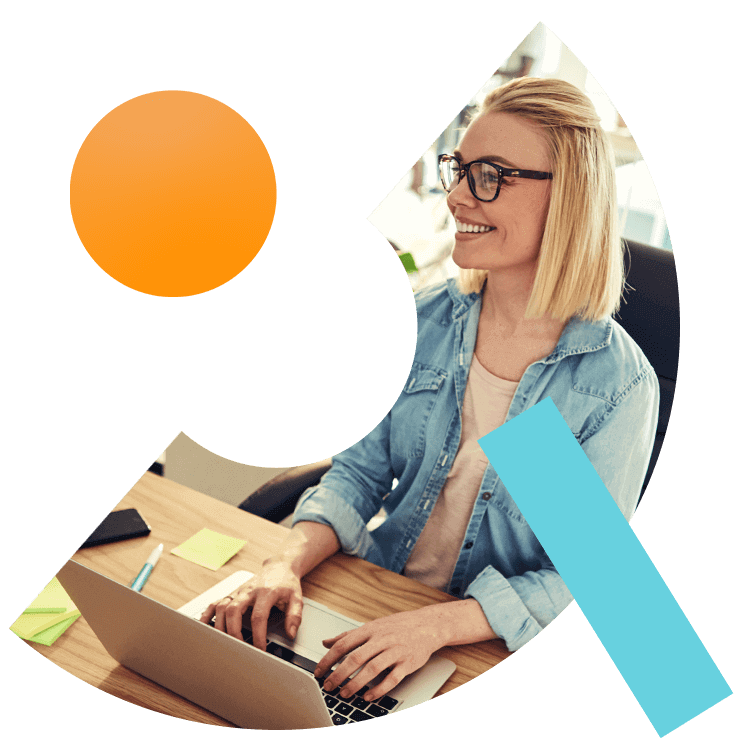 What People Say
Hear What Our Learners Have To Say
We're always there for our customers. 98% of our learners rated their overall experience as good or outstanding. We will always pride ourselves on our customer service. But don't take our word for it, here is what our customers have to say
"The "Managing Safely" course typically covers various topics such as risk assessment, hazard identification, accident investigation, legal responsibilities, and implementing control measures. It aims to enhance my understanding of health and safety management systems and empower me to create a safer working environment. By completing the course last week , I gained valuable insights into best practices for managing safety in the workplace, which can benefit both me and my organization."

14.09.2023

"Perfect training: The "Managing Safely" course with Astutis seems to have provided me with valuable knowledge and skills for improving health and safety management in the workplace."

14.09.2023

"Tutor new subject well and help in any way he could so we understand the different sections"

Tracey

17.08.2023

"Interesting and informative"

Tracey

17.08.2023

"There was no need to use the customer service as the course instructions were clear"

14.08.2023

"It was a good course, as I had not completed an exam for such a long time I found this challenging, it would have been helpful that there was more focus on how to structure the answers"

14.08.2023

"The course was good overall. Online classes can be difficult and I much prefer the classroom experience but due to circumstances and availability online was the option chosen. FSC1 was very good with lots of interaction. But no forward planning or discussion was given to FSC2. Because of a lot of experience in the fire industry and risk assessments I carried on without giving the question enough scrutiny which meant a refer and a costly resit. 5 minutes of discussion and forward planning for FSC2 would have avoided that. All that said I'm aware I took it too lightly."

Peter

10.08.2023

"A good online course, with good interaction. Be positive and be part of it. Some people sit quietly by that wouldn't happen in a classroom. Ask questions and understand, everything is there for you."

Peter

10.08.2023

"Great learning experience! Astutis was there every step of the way!"

Michelle

18.07.2023

"Actually purchased through my company - they selected a great partner"

Michelle

18.07.2023